With the Apostle Islands, Isle Royale and Pictured Rocks, the U.S. shoreline of Lake Superior is no slouch when it comes to wilderness sea kayaking. But truth be told, the Canadian side is bigger, wilder and more stunning. Simply put, its 600 miles of primarily wilderness shoreline, complete with soaring cliffs, secluded coves and roaring surf beaches, comprises the finest freshwater paddling in the world.
Now, the Canadian sea kayaking experience is even better: In late June, the Canadian government officially created the 3,861-square-mile Lake Superior National Marine Conservation Area. The world's largest freshwater preserve stretches east of Thunder Bay, Ont., and encompasses over 600 islands, along with the popular 75-mile Sibley to Rossport sea kayak route and the Slate Islands, a paddling destination renowned for its population of woodland caribou and meteorite-impact geology.
Few people know the waters of the Lake Superior NMCA like Darrell Makin, a Thunder Bay-based sea kayak guide and outdoor educator. In 2012, Makin co-authored the definitive guidebook to paddling northwestern Lake Superior. We caught up with him to learn about his favorite places in Canada's newest protected area.
Located near the western edge of the NMCA, Porphyry Island (48 o20.3'N, 88o38.6'W) welcomes paddlers with its black sand beaches and heritage light station. You'll find unique geological formations and hardy arctic-alpine plants—both of which attest to Lake Superior's glacial history. Visit the Canadian Lighthouses of Lake Superior on Facebook to learn more about efforts to renovate the Porphyry Island lighthouse.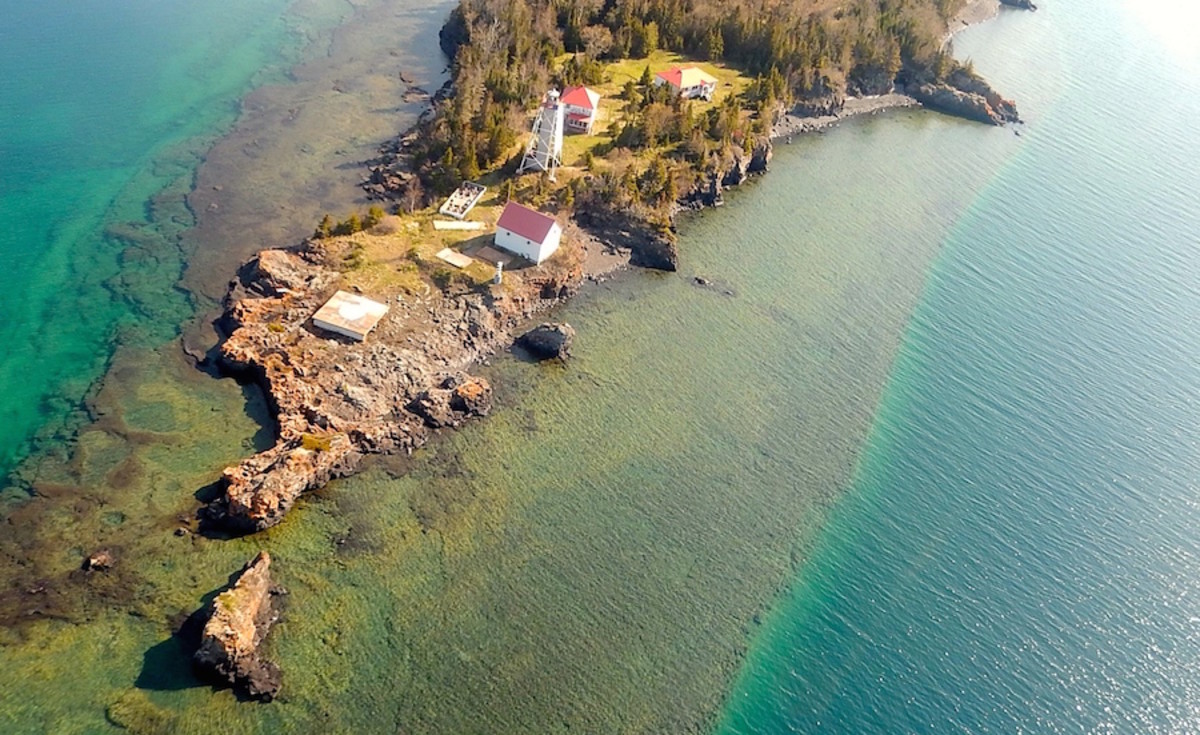 At first glance, Talbot Island (48 o42.1'N, 87o56.8'W) appears imposing and inhospitable; its history only reinforces this image. The first lighthouse on the Canadian side of Lake Superior was built on this remote sliver-shaped island in 1867. In its first five years of operation, three lightkeepers died on the job. The lighthouse was abandoned shortly thereafter. Landings are difficult, but on a calm day you can put ashore on the south side of the island and walk the rugged shore.
Mount St. Ignace (48 o 47.5'N, 87o49.9'W) was first coined "Mount Cambridge" by glaciologist Louis Agassiz in 1849. A rugged four-mile trail starts in a small bay just south of St. Ignace Harbour. You bushwhack past two 75-foot waterfalls to reach the summit. From here you can see the entire breadth of the NMCA.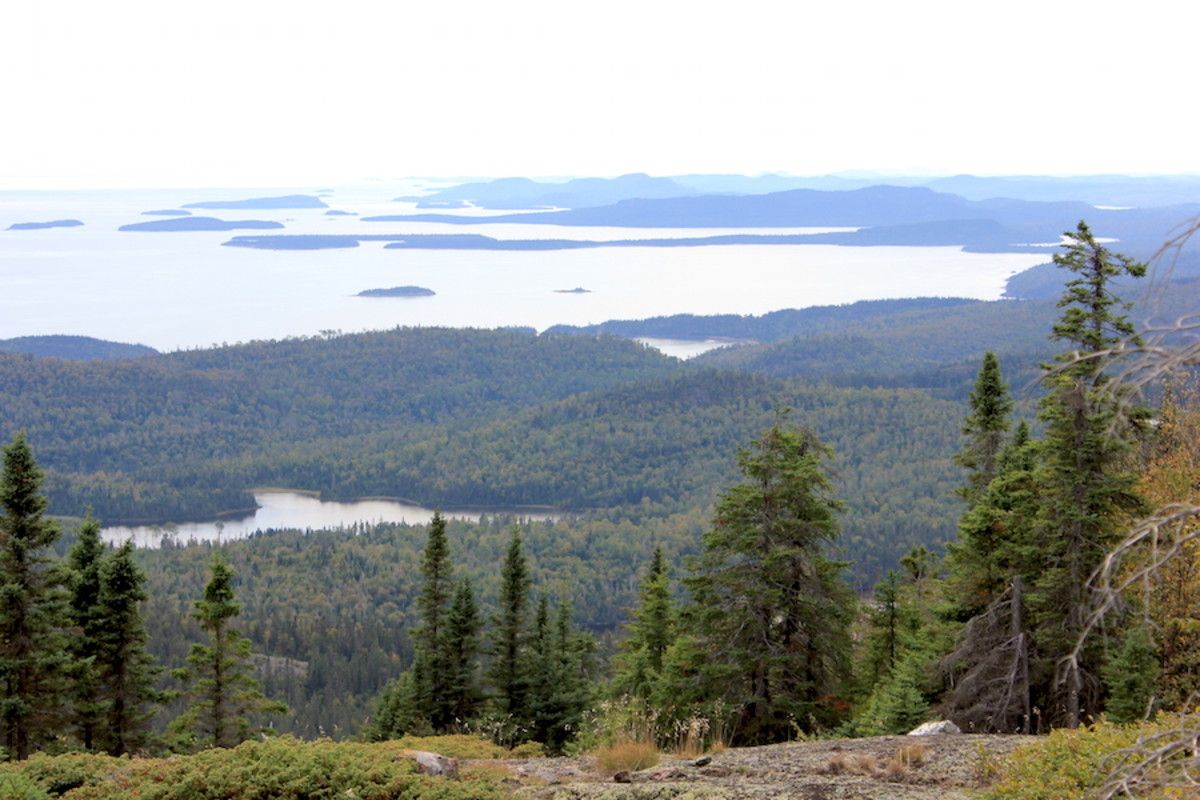 Worthington Bay (48 o 46.1'N, 87o15.4'W) boasts a beautiful beach campsite and Ojibwa pictographs. Look around for the guts of a WWI German U-boat, which was used to power a gold mine in the area in the 1930s. If you have energy to burn, a two-mile-long trail leads north from the beach to the summit of Mount Gwynne.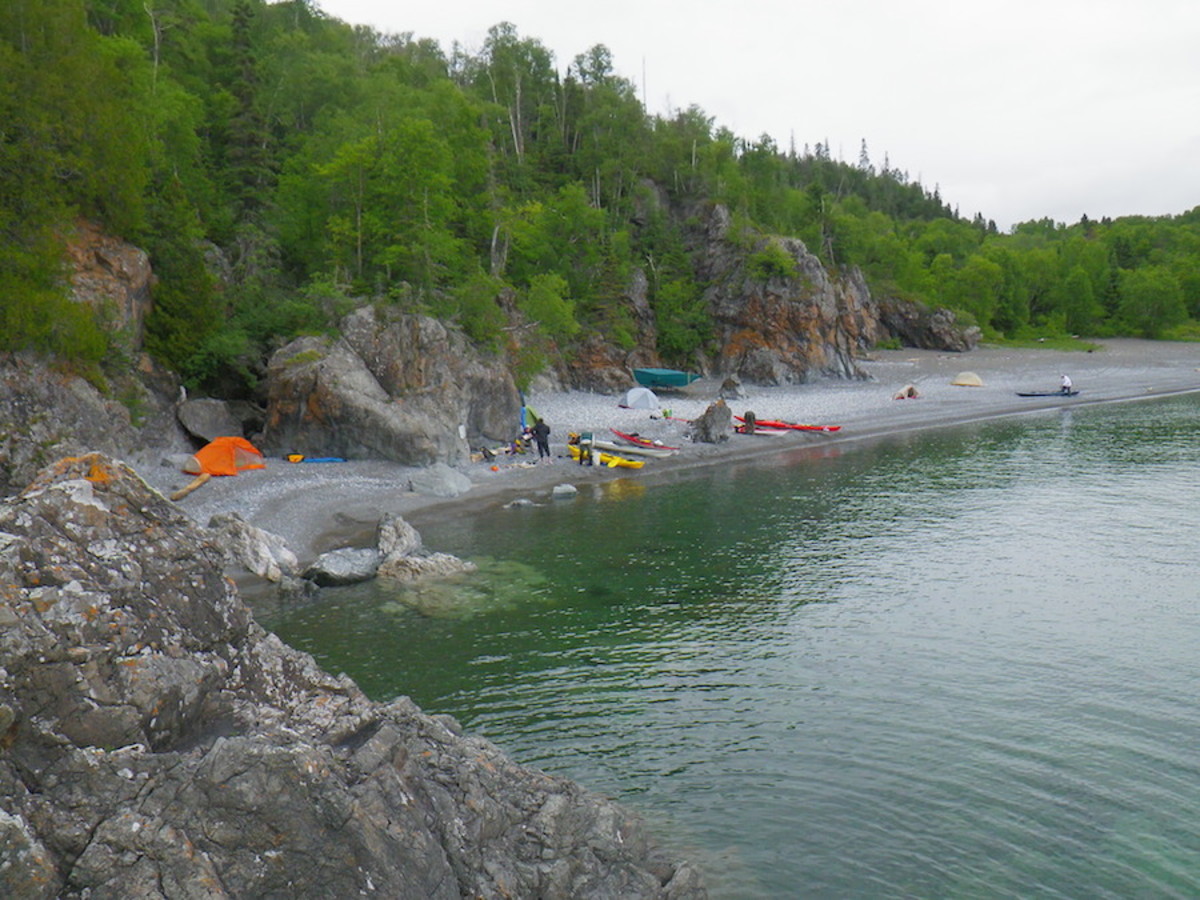 Jackfish (48 o 47.4'N, 86o58.2'W) is a former fishing village and Canadian Pacific Railroad coal depot, near the eastern edge of the NMCA. It's hard to believe, but there was once a school, two churches, a grand hotel and 600-foot dock here. Then the newly-built Trans-Canada Highway bypassed the town, the fishery was devastated by invasive sea lamprey and trains changed from coal to diesel. The last Jackfish residents abandoned the community in 1964.
—    Plan your own trip to the Lake Superior National Marine Conservation Area.
—    Get C&K reader Kirk Sloan's everyman tips for paddling the Apostle Islands.
—    Learn more about other sea kayak trips in Canada's national parks, including Lake Superior's remote Pukaskwa coast.
The article was originally published on Canoe & Kayak
For access to exclusive gear videos, celebrity interviews, and more, subscribe on YouTube!