By now, you know the photo: A bottle of wine and a few flowers sit on the adorable fold-down table inside the vehicle. The curtains and pillows are adorned with brightly colored mandalas, accented by a gorgeous wood interior. The grilled cheese with kale on sprout bread looks delicious. There are fashionable hats, a vintage camera, artwork, and rope for climbing. The surfboard is always a groovy singlefin. Oh, and don't forget the ubiquitous guitar.
Or perhaps there's the bare back of a young lady who has been carefree, off the grid for so long that she simply forgets to put on a top each morning.
This is what we have come to know in thousands of Instagram posts, articles and Pinterest pins as vanlife. It's the overly curated, projected lifestyle of living in a cute van, trailer or camper with the freedom to drive from beaches to canyons and somehow never run out of Yerba Mate.
My memories of vanlife are a bit different.
While traveling and living in vans were some of the best times of my life, it did seem a bit different back then. I remember smelling like gasoline from the leaky fuel pump. If our pillows had cases, they were unwashed and torn. The only art on the inside was a Bad Brains poster. We met all manner of escapists, con artists and addicts. We had machetes that were used for cutting firewood, third world security and flipping pancakes. I slept in a puddle and had a rash most of the time.

In our 20s, we'd work long hours through the summer to be able to travel each winter. On various trips, I bought a Toyota Master Ace in New Zealand and sold it when I left, or rented a 1976 VW Combi and toured in ultimate style. But in 1999, two of my childhood friends and I bought a Ford Econoline E350 and outfitted it for adventure without a safety net.
The trip in the Ford wound up being six months. We didn't source the right wood or have custom built furniture. Two days before the trip, we went to construction sites and pulled 2x4s out of the dumpster to build a platform with carpet. I donated my second-hand queen mattress and we installed metal tool shelves. We slid 10 surfboards, three snowboards and skateboards underneath the platform. On the roof was a mismatched pile of beach chairs, a 20-gallon propane tank and an old car-top carrier that someone's father would never see again.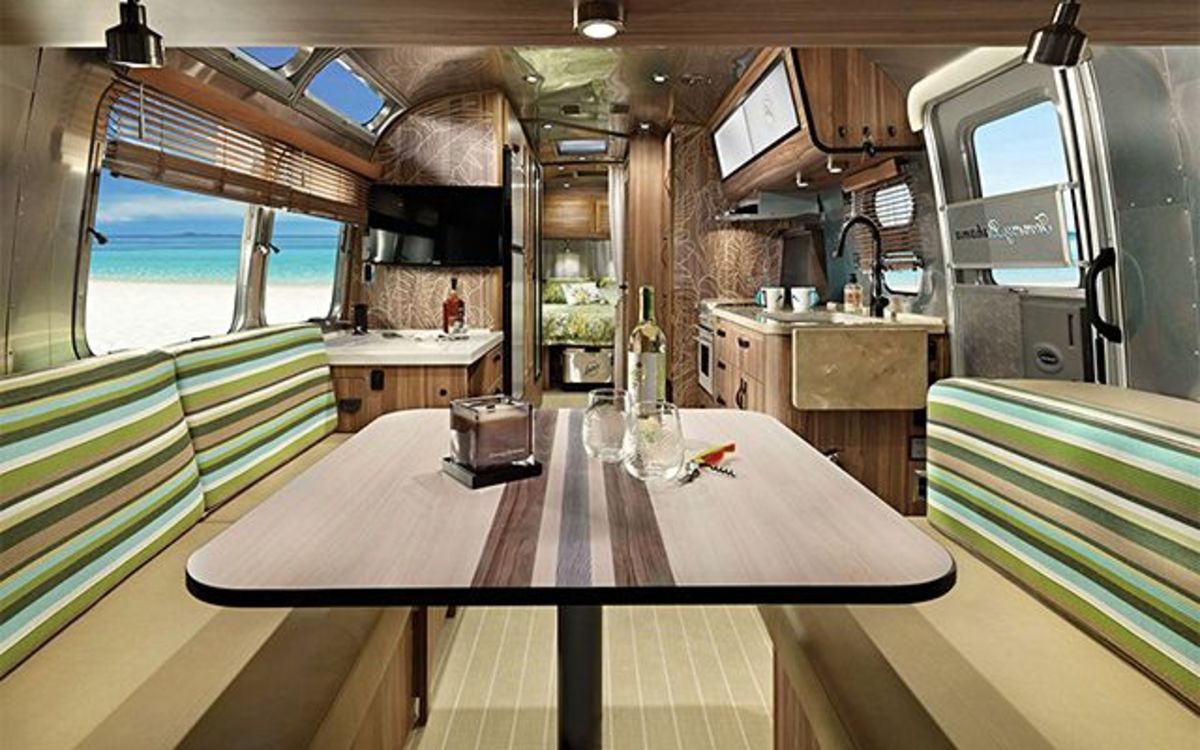 Our first stop was Colorado, where we were waylaid when my buddy tore his meniscus and paid cash to a willing Boulder doctor for surgery. After a month in the Rockies, we drove to the Grand Canyon, down into Mexico, through most of Central America and back. We climbed volcanoes and scored perfect beach breaks alone. We rode Vail's Big Sky Basin on the very first day it was open to the public. We picked up hitchhiking German anarcho punk girls and ate the freshest ceviche by a tropical lagoon.
But I seem to recall an awful lot of nights being lost on dirt roads, crooked federales who shook us down for unscrupulous bribes, being rushed by bulls, and waking up in inadequate sleeping bags with ice inside the windows. We ate 'van surprise' to clear out the cupboards. I lovingly remember infected reef cuts, a drunk Tico swinging his pistol around demanding change, and a sleepless night where I lost a fight with a gang of jungle raccoons that kept sneaking through a broken vent window to raid our food supply.
Don't get me wrong. There's certainly a hardcore contingent getting VWs and Sprinter vans stuck in black sand and mountain passes, which is epic. But among the highest profile vans, the imagery is curated by influencers, promoting product via their social feeds and hashtagging "wanderlust" to every post. Others just want you to believe they are such. It's not a bad gig, being paid for this lifestyle. But the reality of the vanlife is not the cute couple in sweaters embracing one another by light of a desert fire.
We traveled long before Instagram. We didn't have cellphones, MP3 players, or GPS. We would occasionally hit third world internet cafes to keep in touch. We fought over CDs (fortunately, we all liked De La Soul and Sandler skits) and drove through the most remote areas without iOS Maps.
Compared to today, where every simple weekend road trip is documented with a hundred photos, we had two junky disposable cameras for an 18,000-mile journey. I have a handful of shots a friend took with a real lens in Costa Rica, but other than that, it's a few terrible images from a cardboard camera that most of the world will never see. A London-based action sports mag was going to run a story with a friend's photos from another trip, but when they finally returned an email months later, they had lost the slides.
It's easy to see through the fantasy of millennial vanlife. Pinterest photos don't show stomach viruses, five-day rainstorms or ghetto border crossings. Should Generation X be bitter? Not at all. We certainly didn't invent the concept of exploring the world without a tether. There were hardcore viajeros in the 70s who made the same trips. And there are kids from our beach town like @SS_Whiteknuckle who are out right now, chasing snow, waves and dreams around the country in a DIY conversion van (he has a porthole!). I'm stoked to follow their adventures until my next trip.
So, let's keep it in perspective: For every vanlife image of a girl doing yoga at sunrise, perfectly sliced avocado, or that dude with the ponytail playing harmonica, there's a gassy travel partner, old ramen noodles, and a wet dog.
For access to exclusive gear videos, celebrity interviews, and more, subscribe on YouTube!