A tarp is the best solution to salvaging a rainy camping trip, getting some shape on a sunbaked beach or taking refuge from the bugs. A tarp creates a cozy camp kitchen or can create an extended covered porch for your tent. Regardless of where you set up camp, there's a way to pitch a tarp. We tested two tarps that capture the two main set-up strategies.
MSR Rendezvous 120 ($199.95)
Collapsible poles offer an easy, convenient way to set up a tarp—especially in areas where trees are sparse. With a tarp like the Rendezvous 120, the first step is to securely anchor all of the perimeter ropes. Depending on your site, trees, rocks, logs (weighed down with rocks), or paddlecraft work well as tie-off points.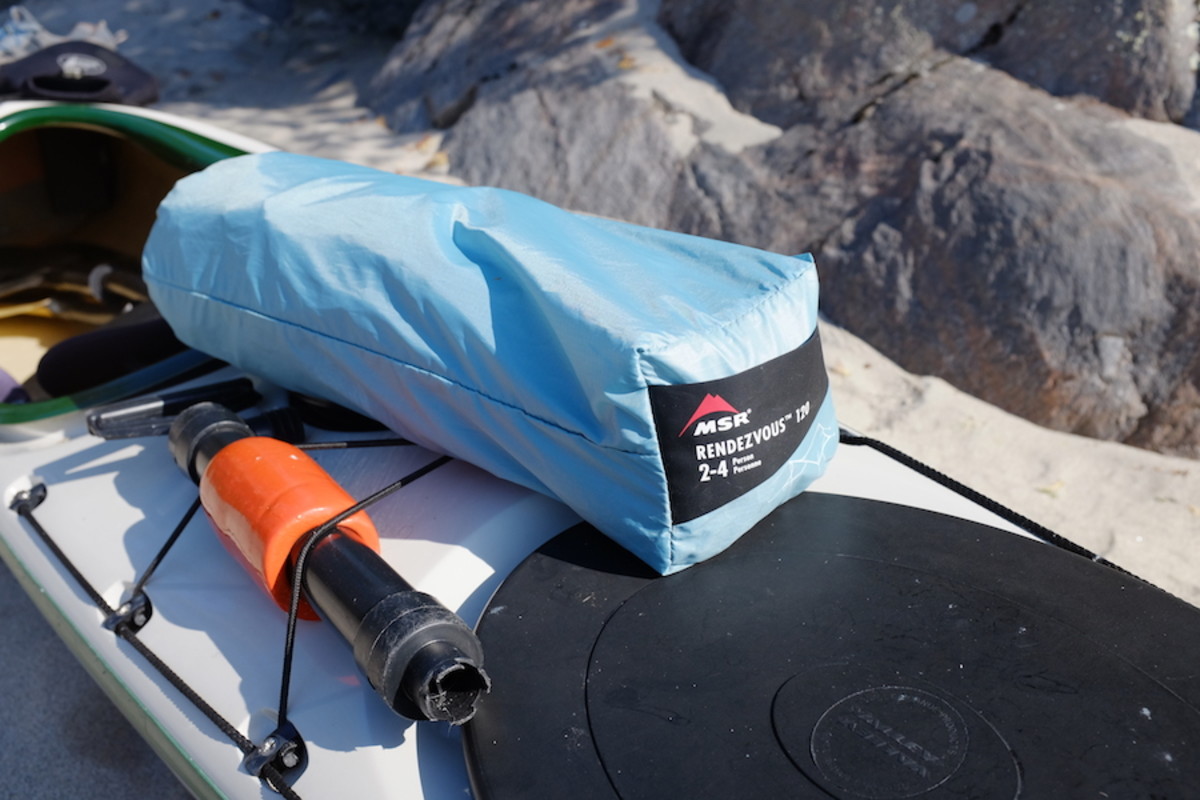 You can get fancy with knots but my preference is to stay simple: two half-hitches works just fine. Then, put assemble the two shock-corded aluminum poles and insert them in the grommets at either end of the tarp. (To save weight, you could rig paddles in place of poles but bear in mind they may rub on the ground and aren't the easiest to fasten to the tarp.) At this stage you may need to tighten, loosen or adjust the angle of the perimeter ropes. The result is a wind-shedding, contoured wing shelter that's shaped like a saddle. In the case of the Rendezvous 120, there's room for up to four people underneath. The whole rig weighs just over three pounds.
Hilleberg Tarp 10 ($190-210) and Mesh Box 10 ($205)
A basic rectangular tarp—whether it's cut in cheap coated nylon or Hilleberg's high-tech, ultralight Kerlon fabric—is best set up like an A-frame. A ridgeline is your first step. Tie a length of rope clothesline-style between two trees (a throw-bag works well) and drape the tarp over top. In the case of the 11.5-foot by 9.5-foot Hilleberg Tarp 10, we found the supplied perimeter rope (use the ones that attach along the tarp's central seam) work well to create a ridge. Next, secure the four corner ropes to anchor points, ensuring that the tie-off points are approximately 45-degrees to each corner.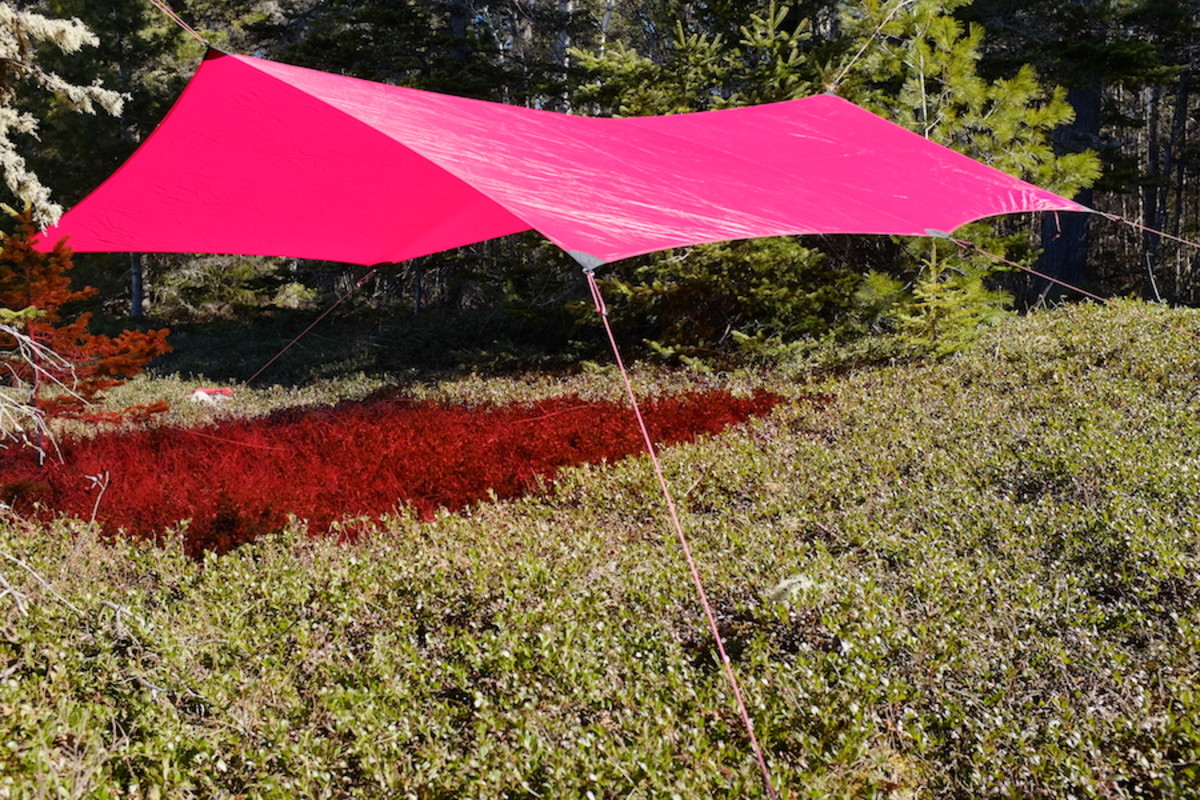 In windy conditions you'll want to secure the ropes on the middle of each side as well. Slide-locks on each rope on the Tarp 10 allow you to easily adjust the tension without untying any knots. The Mesh Box 10 is a great addition for insect-plagued trips. It simply suspends with adjustable lines from each of the tarp's tie off points, and anchors to the ground. There's plenty of room for two people inside the mesh shelter, however you'll have to sit, squat or crawl. Combined weight is around three pounds.
---
More at CanoeKayak.com
Read Conor Mihell and Frank Wolf's discussion on the ins and outs of efficient canoe tripping: Part 1, Part 2
Expedition planning tips with Alan Kesselheim: Inspiration, Gear, Food
Check out all Gear stories at CanoeKayak.com
The article was originally published on Canoe & Kayak
For access to exclusive gear videos, celebrity interviews, and more, subscribe on YouTube!