When Brad Gobright fell to his death on November 27 due to a rappelling accident in Potrero Chico, Mexico, the world lost an athlete at the peak of professional rock climbing. The 31-year-old Orange County, Calif., native earned a name for himself as both a free soloist, free climber, and speed climber whose accomplishments ranged from the big walls of Yosemite to the deserts of Joshua Tree to Red Rock National Conservation Area. He's featured in the Reel Rock 14 film festival tour, the climbing short Safety Third, and is profiled in climbing magazines for his gutsy pursuits and bold style.
He once held the record on the Nose route of El Cap with a time of 2 hours, 19 minutes, 44 seconds with YOSAR member Jim Reynolds. Gobright climbed the granite monolith three times in a day—that's more than 7,000 feet. He also speed climbed the Naked Edge, perhaps the most well-known route in Colorado.
Climbing free solo, he conquered the Doub-Griffith in Eldorado Canyon, Colorado, known for its hard, insecure moves. Then he did the more difficult Hairstyles and Attitudes, also in Eldo. As seen in Safety Third, it was a close call.
"[That climb], I was like, eh, maybe I shouldn't have done that. Maybe on that one I pushed too much," he said in a story in Adventure Sports Journal.
Chasing The Naked Edge Speed Record from Rab on Vimeo.
"For more than a decade, I've been trying to keep pace with Brad," climbing partner Scott Bennett wrote on Instagram. "We spent long days in the desert, where our only care was healing our savaged fingers, destroyed by the sandstone cracks. We spent rainy springs in [Yosemite] Valley, trying to find that perfect bivy cave that stayed dry in a drizzle and hidden from the rangers at night. But as soon as the cliffs dried out, or our fingers stopped oozing, Brad was leading the charge up the next climb."
Gobright would run free solo laps on long routes, including the Naked Edge (25 times) and Yosemite's Rostrum, so frequently that it was as if he were going out for a jog. He and fellow soloist Alex Honnold ribbed each other back and forth as they took and reclaimed speed ascents. This list includes Epinephrine in Red Rock, where Cedar Wright asked: "Could the short, goofy-looking busboy become the new king of hard soloing and speed climbing?"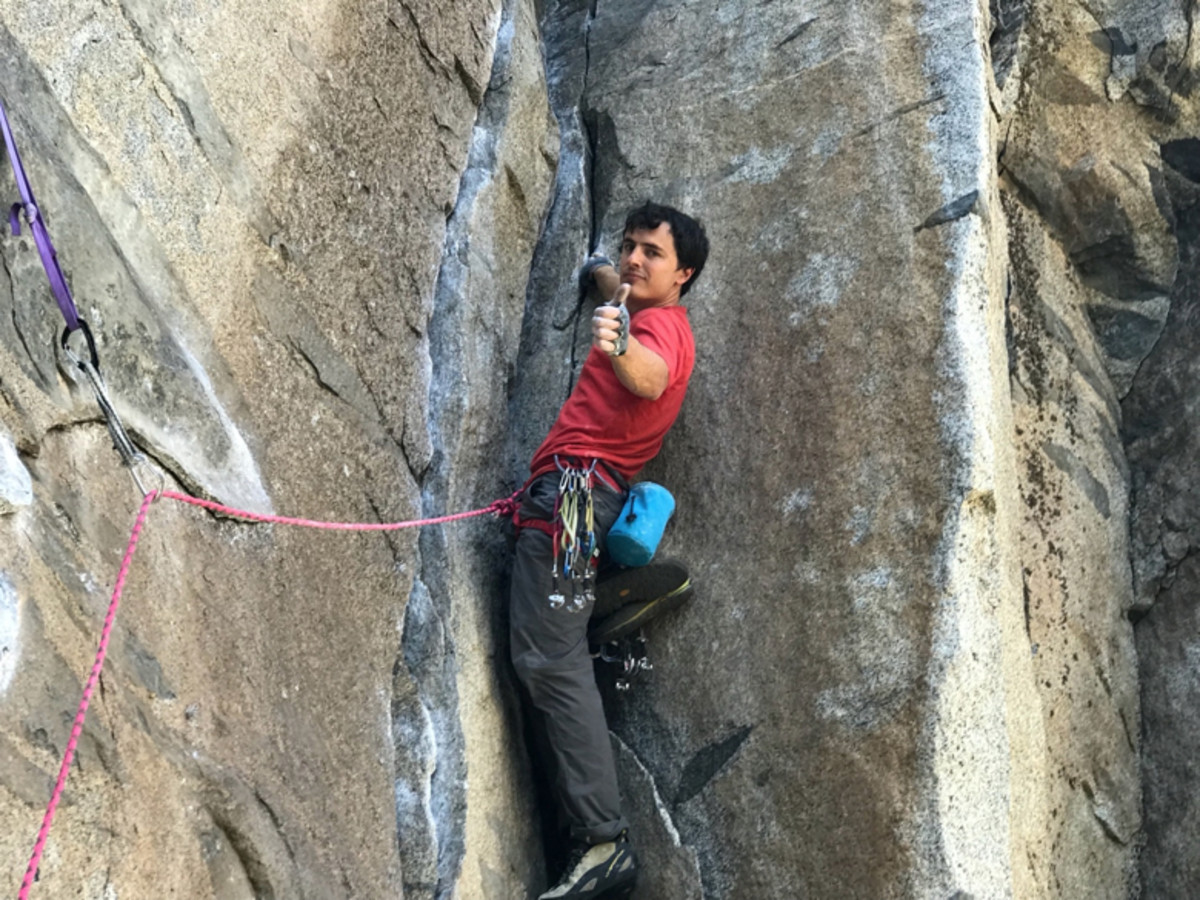 Gobright's go-for-it style sometimes backfired. He broke his back when a single cam keeping him off the deck pulled out, sending him plunging off Viceroy (5.14a) in Boulder Canyon, Colorado, resulting in compression fractures in two vertebrae. Other accidents include sliding 60 feet down a slab in Red Rock, breaking his ankle, after which he had to crawl out for five hours. "It was one of the hardest things I've ever done," he said of his self-rescue.
On the rock, he was bold, fast, and strong. To build up the power in his fingers between climbs he'd hangboard, where he'd dangle heavy weights off his harness and grip finger-tip edges for timed sessions. And when he climbed with a rope, he often ran it out – placing very few pieces of protection.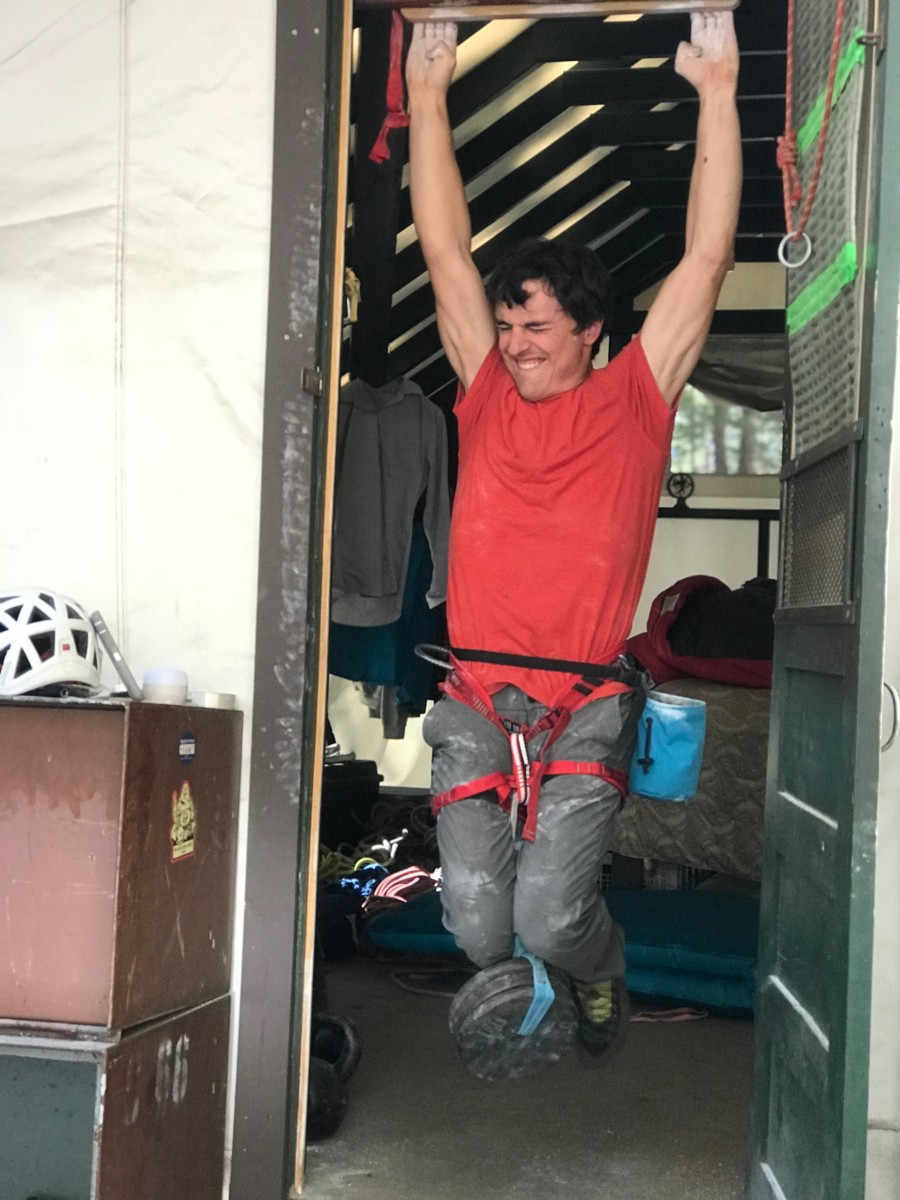 His free ascents of El Cap were plenty. In 2015, partnered with Mason Earle, Gobright came within 10 feet of freeing the Heart Route on El Cap. In October 2018, partnered with Henry Feder, he freed El Corazón in 19 hours. In June 2019, he posted on Instagram that he had his most successful season of climbing in Yosemite. "Just sent Golden Gate in a 16.5-hour push. This is the third El Cap free route I've done in a day this season, and it was a tasty icing on the delicious cake that was The Shaft and El Niño."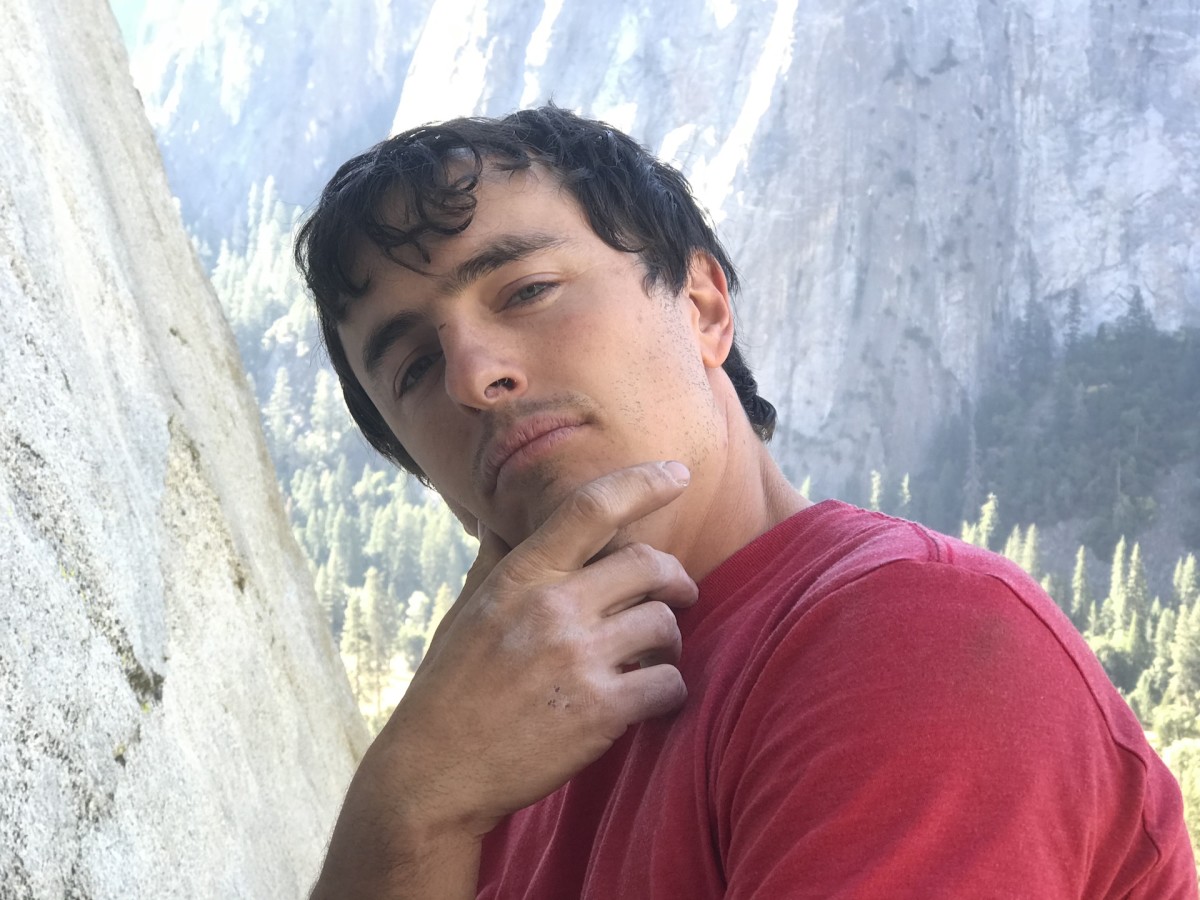 Off the wall, Brad was kind and generous with his time. I followed him around Yosemite for weeks as I wrote a feature on him, subtitled 'Pushing, Maybe, a Little Too Much.' He'd happily give me a goofy grin every time I broke out the camera. He was always open to answer questions, even if they exposed some of his weaknesses.
Though he was hyper-focused on the rock, he was unfocused on the ground. Sometimes he'd misplace things. He told me he wasn't very good at remembering names and that made him embarrassed at times. His posts on social media, often random and hilarious, usually had nothing to do with climbing.
We'd met through a post he put up on Facebook, where he was looking for a partner to belay him on his next El Cap project. When we met in person, shortly after midnight in El Cap Meadow, he pulled up in his Honda, right on time, and proceeded to wolf down a package of blueberries. When we climbed the Rostrum together, he played Odezsa's "It's Only" on repeat the whole time. He was always sweet to my dog, Fenster. When we'd meet at the Yosemite Lodge Cafeteria for breakfast, the first thing he'd do is run out to scratch Fenster's head. Then he'd buy me a burrito.
With Brad's passing, the rock climbing world lost one of its most light-hearted yet bold characters. In my 27 years on the rock, I'd never seen anyone move like him. He was fearless, furiously fast, and he never slowed down. It didn't matter if it was the middle of the night and visibility was limited or a hot afternoon when he was dripping with sweat.
He had his fair share of accidents, including spraining his ankle one day when we went bouldering. People told me he broke his toes after falling off the boulder problem Midnight Lightning without crash pads below him. His mom said he once badly broke his ankle while bouldering in Squamish. But he got right back up and went for it again. And he'll always be remembered for that.
For access to exclusive gear videos, celebrity interviews, and more, subscribe on YouTube!