Al Clark was an umpire's umpire. The son of famed New Jersey sportswriter Herb Clark spent 25 years calling balls, strikes, and outs around the Major Leagues, tossed Cal Ripken, Frank Robinson, and Billy Martin out of games, and slept in more hotel rooms than he cares to remember. His career ended in 2004 when he was convicted of trading in fraudulent memorabilia, but he didn't argue the call. "I made a mistake," he says of the crime that earned him four months in a medium security prison (where he taught an umpiring class). "I paid the price and moved on."
But Al Clark isn't ready to put the past behind him. It's full of too many great baseball memories. That's the reason he's written a memoir, "Called Out But Safe: A Baseball Umpire's Journey," and the reason he tries – despite having been fired by the MLB – to remain connected to the game. If it happened between 1975 and 2001, there is a decent chance Al Clark was there, wearing his big glasses and trademark mustache. 
We asked the Major League veteran to tell us about the most memorable games he ever officiated: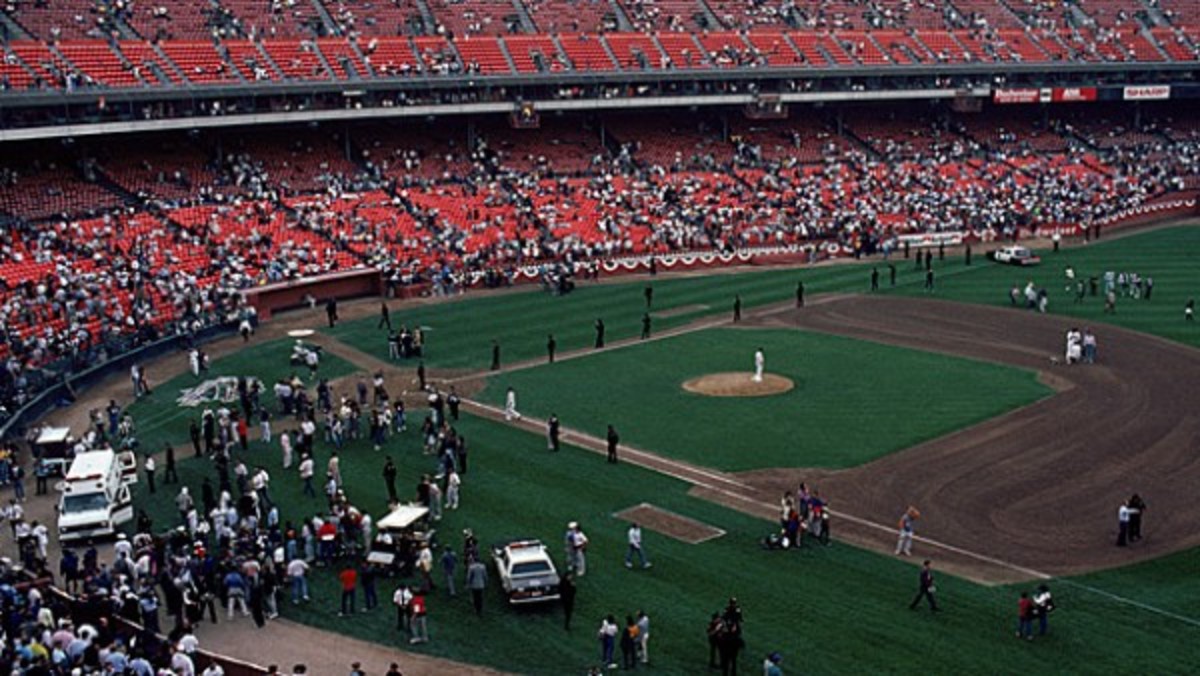 San Francisco Giants vs. Oakland Athletics, October 17 1989: An Earthquake Interrupts the World Series
"We were in the dressing room and we heard a roar like a locomotive coming. The cinder blocks didn't shake in Candlestick Park, they waved up the walls. We all got out of there as fast as we could. I was in long johns and shower shoes and, of course, there was a Sports Illustrated photographer there so that ran the next week. I saw the top deck lift forward and snap back, thank god for the girding.
After it stopped, the fans started applauding, like this was going to turn it around for the Giants, but then the guys with transistor TVs and radios turned them on and we realized it was a whole lot more serious than we thought. The Mission District was on fire and the Bay Bridge had collapsed. We postponed the game and over the next few days we wondered what was going to happen. We didn't know because there wasn't electricity in San Francisco. There was a lot of pressure to move the series to a neutral site, but it was the first Bay Area series and Commissioner Fay Vincent held firm that it belonged there. He decided baseball would be a catalyst to show things were getting better again. That's exactly what happened."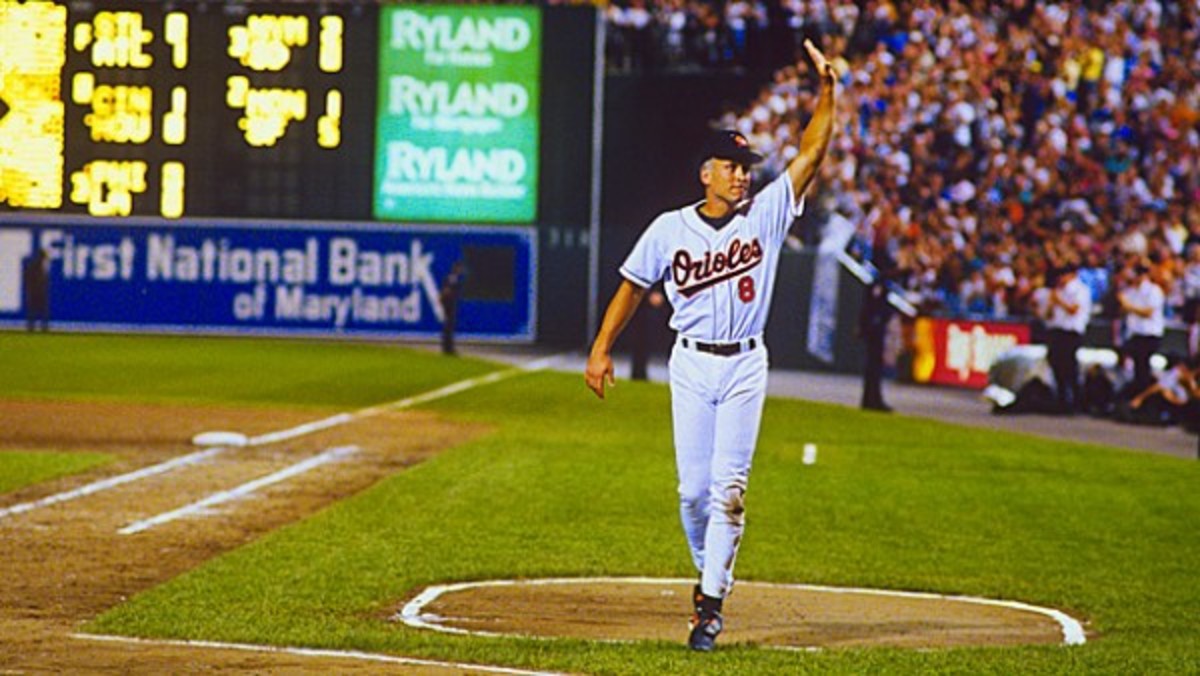 Baltimore Orioles vs. California Angels, September 6, 1995: Cal Ripken Jr.'s 2,131st Consecutive Game
"Baseball was in a dark era with a canceled World Series and all the steroids, but it was magic to be in Baltimore the week Cal broke the record. He probably could have gotten himself elected at least mayor and probably governor of Maryland. I was behind the plate on the day he tied Gehrig and he tried to be as cool as he could. He came up and tapped my shin guards, which is something he did to acknowledge umps. He homered that night and the next night and went on to homer in the All Star Game. I was on third base when his teammates pushed him out and he did the lap around the field. There wasn't any umpire in baseball that was going to stop him from taking a lap. You'd have to have a cold heart not to like that."
Seattle Mariners vs. Detroit Tigers, June 2, 1990: Randy Johnson's First No-Hitter
"Everybody knew that as soon as Randy matured and got better control of his pitches, he was a sure thing for the Hall of Fame. That day, he was pitching against the Tigers and he almost got taken out after walking the bases full, but he struck the next three guys out after that, which was pretty amazing. He threw hard, but umps don't worry about getting hit. If it hits you, it hurts, but that's why there is a catcher."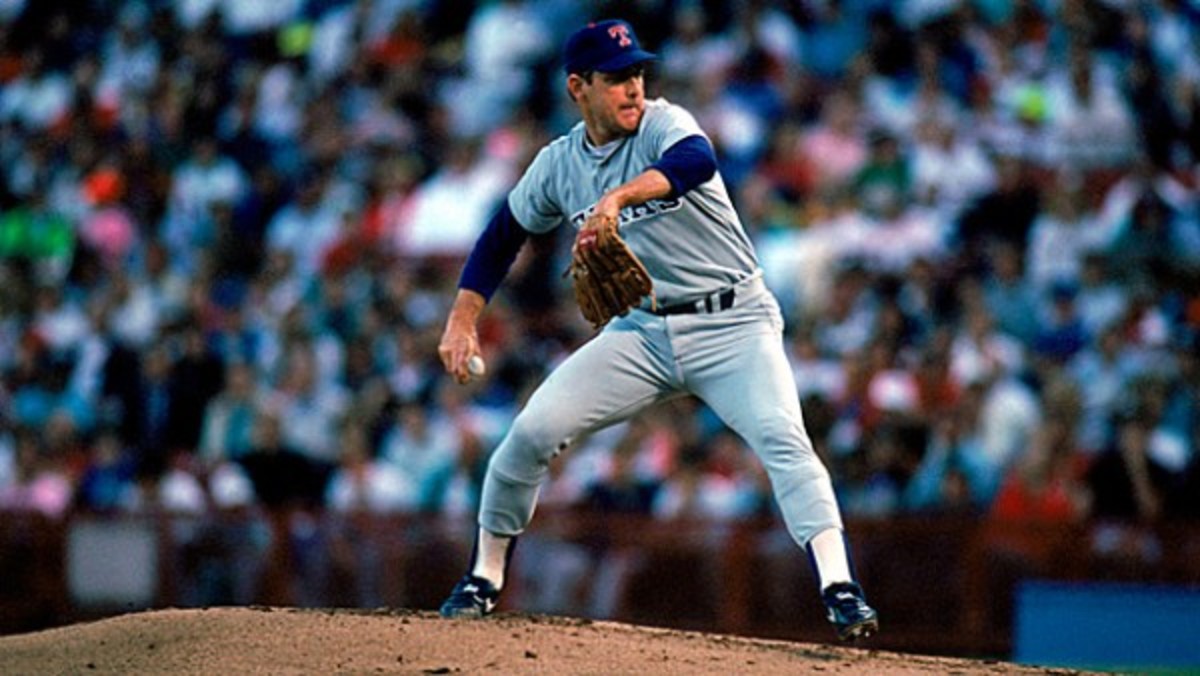 Texas Rangers vs. Milwaukee Brewers, July 31 1990: Nolan Ryan's 300th Win
"Nolan had failed two or three times to get it before coming to Milwaukee and it just so happened – back then the Brewers had a good club – the home team couldn't get the win. Nolan was a classy guy so he didn't jump up and down afterward or anything. He was a professional in everything he did. After the game he autographed balls for the umps, but we didn't really talk about it. I remember a reporter asking me if it was exciting for me and saying it was probably a lot more exciting for him."
Milwaukee Brewers vs. Atlanta Braves, September 28, 2000: The Last Game at Milwaukee County Stadium
"I remember it was the last day of the season and we all wanted to go home. It would have meant a lot more to me if I lived in Milwaukee or was a fan, but I didn't and I wasn't."
For access to exclusive gear videos, celebrity interviews, and more, subscribe on YouTube!