This story first ran in the May 2014 issue of C&K magazine.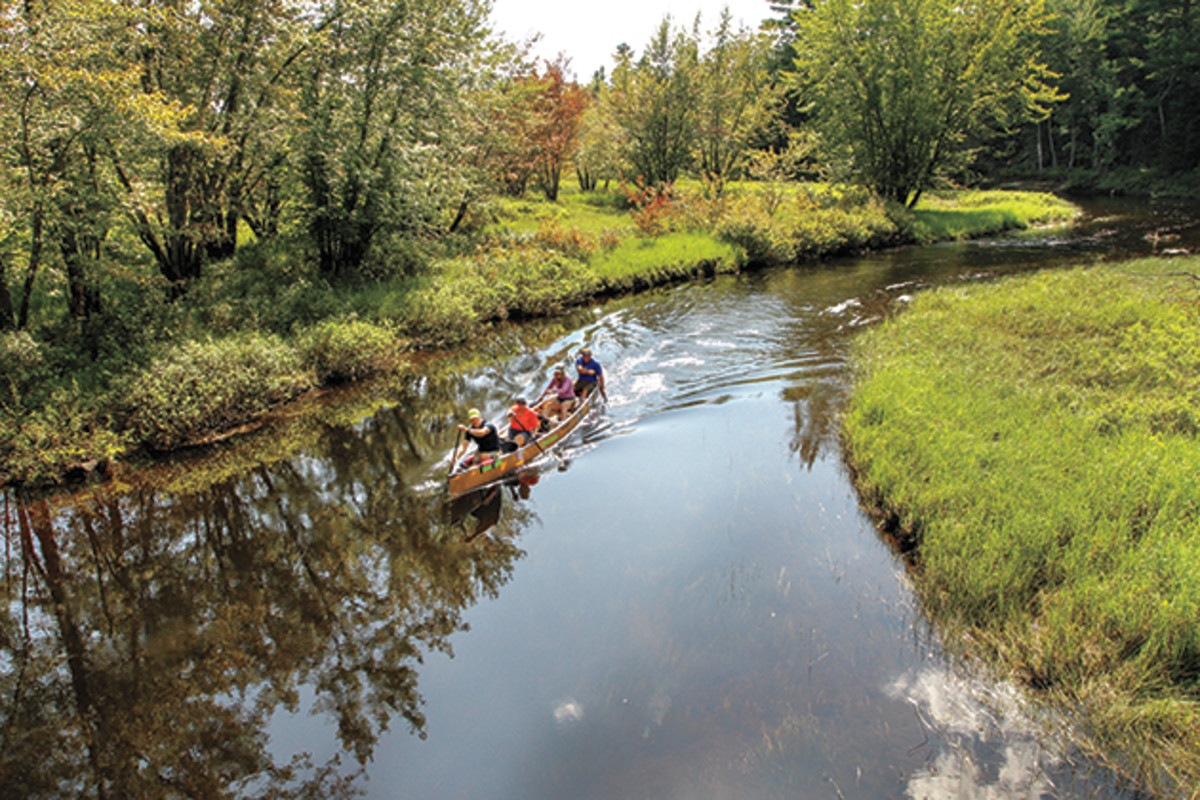 Story and photos by Mike Lynch
Consisting of large lakes, windy rivers and rugged carries, the 90-mile stretch of water from Old Forge to Saranac Lake is the ultimate Adirondack canoe route.
The route is well known as the first leg of Northern Forest Canoe Trail, and the scene of the Adirondack Canoe Classic "90-Miler," a three-day race that takes place every September.
But it's also the path of a more difficult, less common adventure known as the Adirondack Cannonball.
For those who attempt this feat, there are only two rules: the trip must be completed within 24 hours, and the boat must pass the cedar tree near the boat launch on Lake Flower in Saranac Lake, which also marks the finish of the 90-Miler.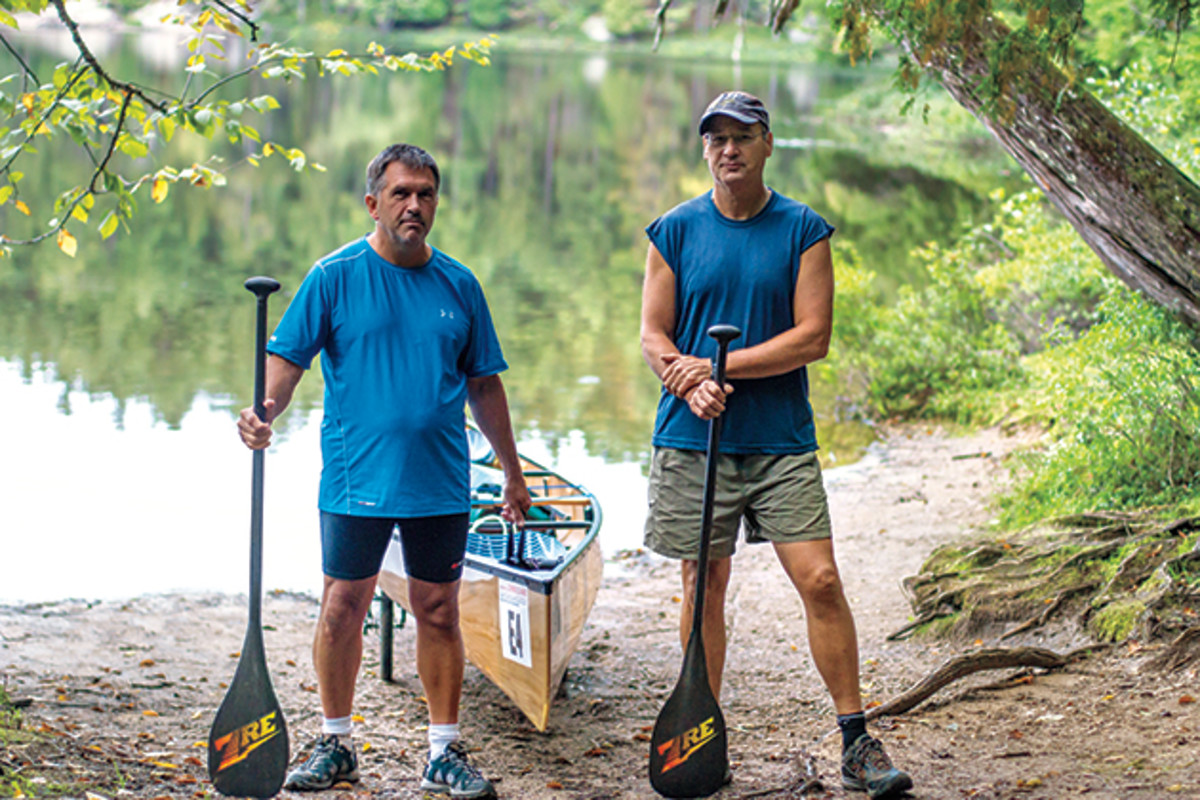 A rogue group of Old Forge paddlers first completed the first Cannonball in 2002, dubbing it the "Outlaw 90-Miler." Only a few boats have finished the route each summer since. Most attempt the journey during weekends closest to the summer solstice, taking advantage of the longest days of the year.
"To me, the Cannonball is the purest form of travel through the Adirondacks," says Syracuse paddler Jon Vermilyea. "You're canoeing the entire route. You're doing it all under your own power and you're doing it continuously."
Those who attempt the Cannonball are often salty distance racers, veterans of the 70-Mile general Clinton on the Susquehanna River in New York, the Adirondacks' (regular, three-day) 90-Miler, and even the 450-mile Yukon River Quest and Yukon 1,000.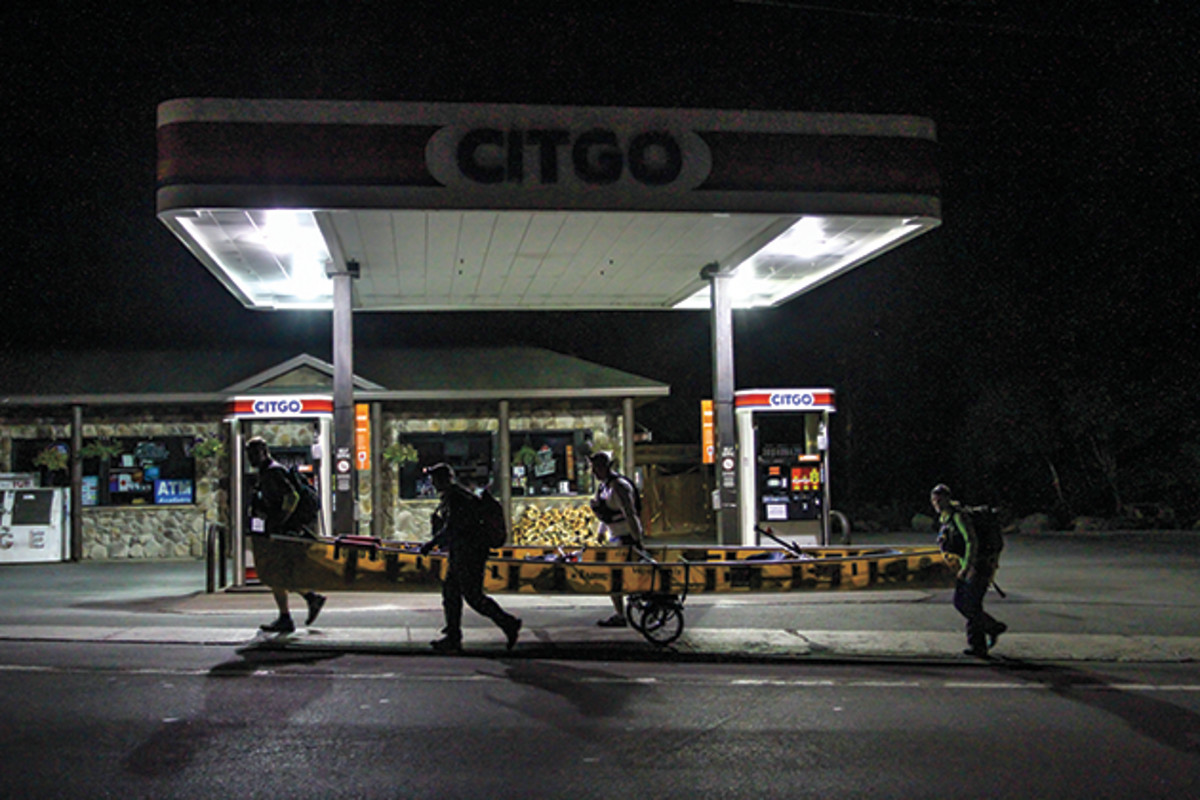 The Cannonball's been run in C-4s, eight-person voyageur canoes, kayaks, tandem canoes and even rowed guideboats. Some do it once just to say they have, but most come back time and again. They have their reasons.
"It's fun. It's spiritual. It's physically demanding. It's a test of your ability to paddle that far," says Chas Billingsley. "I do it for all those reasons. I think it's a great way to celebrate the longest day of the year—just to paddle the highway of the Adirondacks and all that beautiful scenery, to experience it all in one unfolding event."
Attempting the run means pushing off Old Forge pond dock as early as midnight and arriving in Saranac Lake the following evening. For many, those first few hours of paddling calm lakes under a moon and stars is the highlight of the trip.
"I love paddling at night, in the dark, using channel markers as the reference points of where to go next," says Ashley Cary, Vermilyea's wife. "There's something peaceful about paddling in the dark, hearing only the loons' call and our paddle strokes."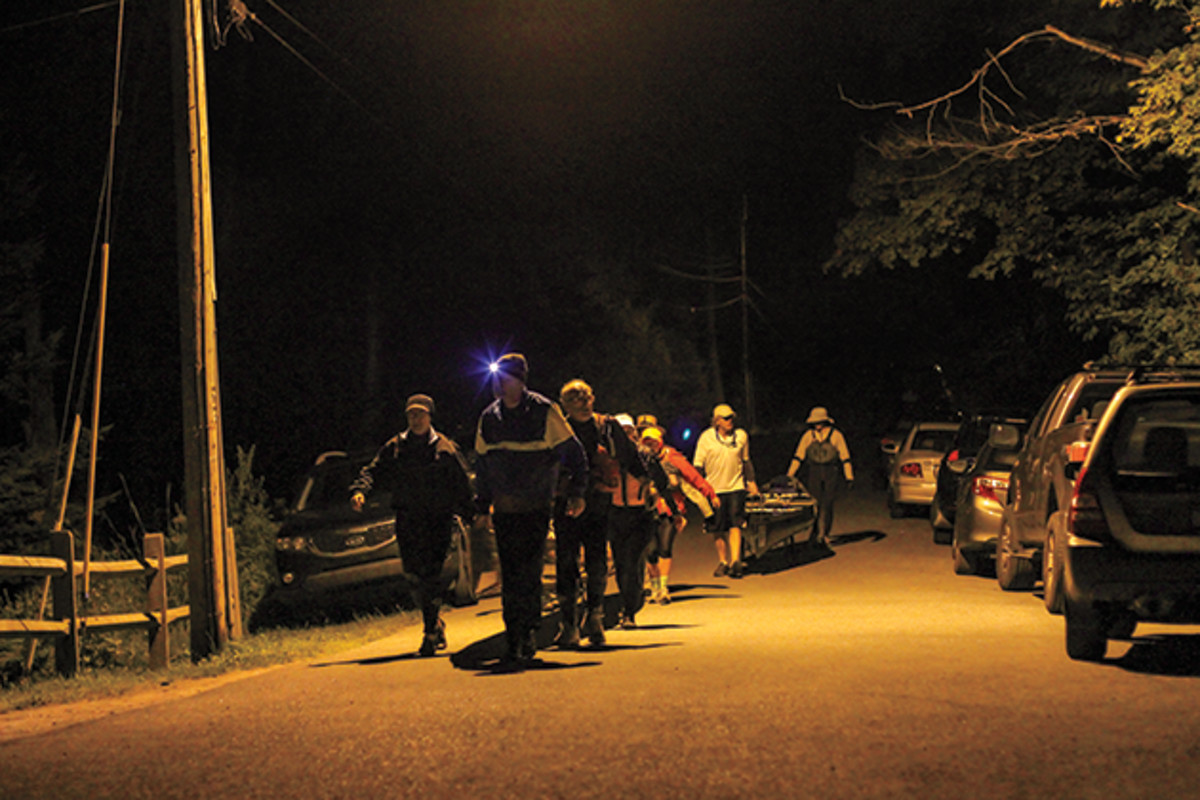 The article was originally published on Canoe & Kayak
For access to exclusive gear videos, celebrity interviews, and more, subscribe on YouTube!