Adventure
A Look at the MPG in Some of Those Older 4WD Adventure Rigs
The #vanlife looks good on the Instagram, but let's face it, the hashtag sometimes looks better than reality – especially when your thirst for adventure doesn't end where the pavement does.
Imagine, for a moment, trying to drive across soft beach to that perfect sandbar, muscling through Central American rivers, or getting up Teton Pass in a low clearance 2WD van? All the tapestry falling from the windows and the hemp milk spilling right out of the fridge … What a mess.
No, for the kind of adventure you're looking for, you'll need something a little more rugged. A sweet Mercedes G Class might do the trick. Picture your boards atop a ton of torque, three locking differentials and something called "G Mode." Pretty sweet, right?
Yeah, and if you have $130k budgeted for your vehicle, you're stoked. If not, you're probably looking for an older model truck with some muscle, something you can afford that still has some pep.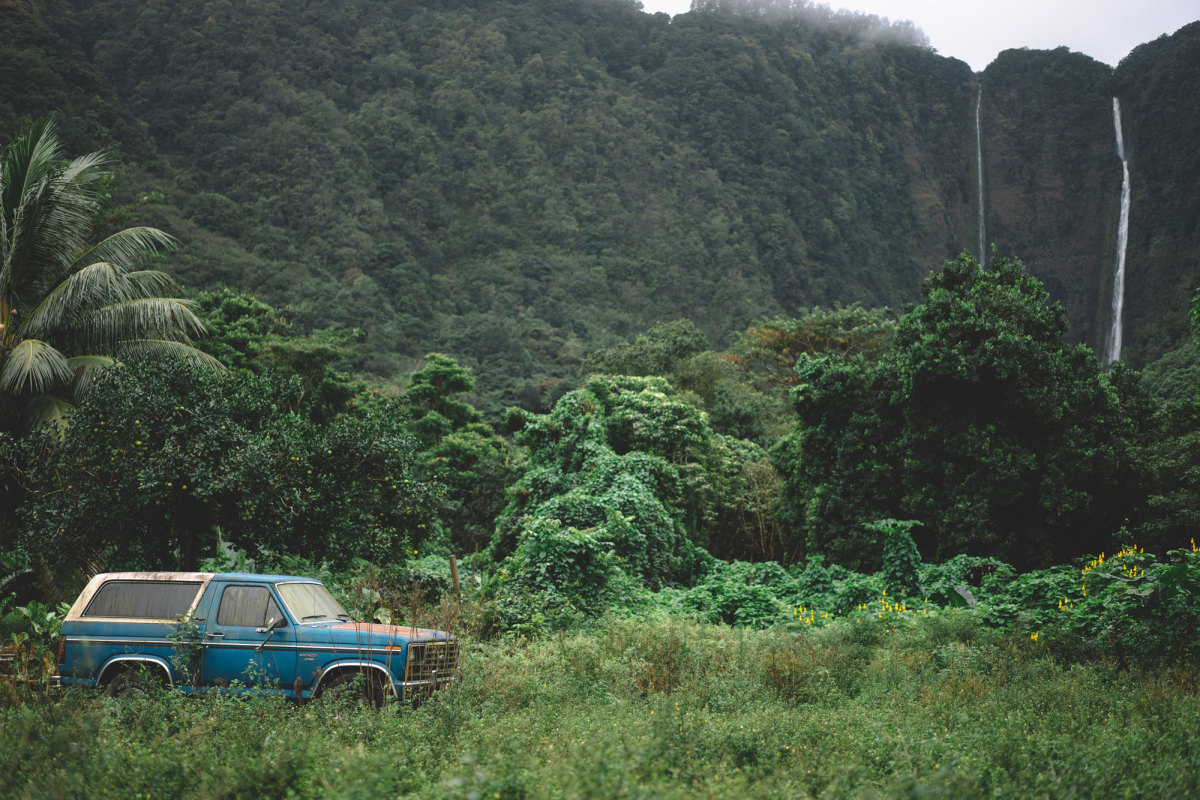 So, we laid out some of the coolest old off-road vehicles out there for those thinking of upgrading to some 4-wheel-drive power. Now unfortunately, the vehicles of yesteryear didn't always get the greatest gas mileage. Keep in mind, vehicles were heavier then, made mostly of steel. Today there's more aluminum alloy and plastic.
A 1986 Dodge Ramcharger gets 11 mpg while a modern Toyota Highlander Hybrid boasts 28. That's likely going to be an issue when you have to fill up. And in 2019, many of us have some kind of ethical dilemma with personally punching holes in the atmosphere.
So here's the realistic gas mileage of some of the coolest old rigs out there. (And if you're under 35, you better learn how to drive a stick.)
1980s Chevy Blazer
Chevy introduced the Blazer in the 1960s as a smaller sport utility vehicle. It had a very cool removable hard top until 1975, which if you can find one, is epic for warm weather and/or desert adventures.
A prototype was used as a testbed for a military utility cargo vehicle by the guy who would go on to create the HUMVEE – which later became a hallmark of obnoxiousness in our humble opinion. As far as adventure rigs go, the Blazer is on the better side for gas mileage. The 1985 6-cylinder 4WD Blazer gets 18 mpg, which is about the same as the '90s models.
1970s Jeep Wagoneer
Jeep started our building army vehicles in the 40s and did a big campaign to push 4-wheel drives for their recreation benefits to the commercial market starting in the late 60s. Americans have always loved the idea of adventure and 4-wheel drive vehicles were becoming more popular with consumers. The Wagoneer was a darling among the line and the Quadra-Trac 4×4 system was revolutionary – There was no manual shifting.
The Wagoneer, which came later was considered the most extravagant 4WD ever. Expect to get about 13 mpg. By the late '90s, the Jeep Cherokee Wagoneer got about 15 mpg.
1960s International Scout
Let's just preface this by stating that these are going to be hard to come by as they've achieved cult status. International stopped making passenger vehicles in the '80s to focus on commercial buses and trucks.
The roots of this company was in agriculture. The International Harvester Scout was produced from 1961 to 1980. The earlier models actually had a fold-down windshield. Again, this was among the original recreational vehicles, the link between the military 4-wheel drives of the '40s and the "mom" 4-wheel drives of the '80s. Yes, they are cool as hell and they get about 16 mpg.
1980s Ford Bronco II
Ford came out with the Bronco in 1965 and it joined the class of big ol' SUVs of the time. The Bronco II hit roads in 1983, as a two-door compact sport utility vehicle, sharing a lot of components with the Ford Ranger. By the '90s, it was mostly replaced by the Explorer, which went back in the direction of larger SUVs.
But because the Bronco II was compact, it got decent mileage for its time at 17 mpg. This makes it a good score for the road warrior. Repairs will likely be affordable too as it shares the engine and chassis with other Bronco years and Ford models. They've been known to be solid for exploring Baja.
And if you're stoked on the Bronco, Ford is supposed to bring it back next possibly working on a hybrid, which should offer sweet gas mileage.
1990s Toyota Tacoma
Let's face it, a Tacoma is never going to be as cool as a '66 International Scout, but it is functional. Being as the Tacoma first came out in 1995, it just won't have that super cool vintage to it, but as a compact – and later mid-sized – pickup, it has a pretty good track record for surf and snow adventures.
The earliest generation's 2.4-liter four-cylinder actually got 29 mpg. But since we're talking off-road prowess here, the V6 got 22 mpg, which is better than any of the aforementioned rigs.
For access to exclusive gear videos, celebrity interviews, and more, subscribe on YouTube!