Words by Rebecca Parsons
If you're anything like us, you've got a case of wanderlust and your travel list is ever-growing. If money weren't a consideration, you'd probably visit them all in a heartbeat. Of course, financial constraints often prevent us from visiting the far-reaches of the globe.
To inspire our fellow budget-conscious paddlers, we've rounded up a list of nine affordable Airbnb's in some of our favorite SUP destinations. All are close to the beach, can house two or more people, and are under $100 a night. Start packing. –RP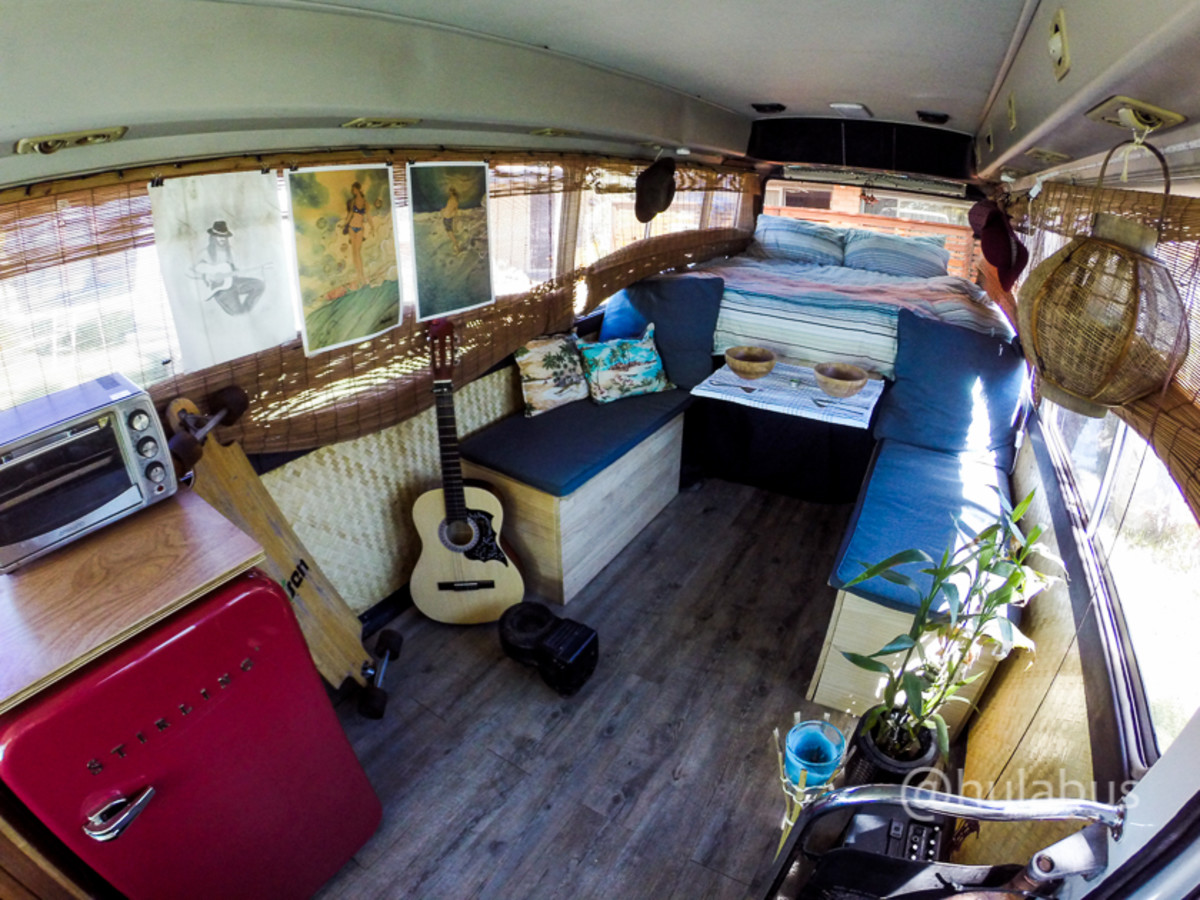 Byron Bay, Australia (Hula Bus)
Located in southeastern Australia, in the state of New South Wales, Byron Bay is famous for its stunning beaches, surf, yoga and scuba diving. If you're looking for flatwater paddling, there are a number of lakes, creeks and rivers in the surrounding area. If you're looking for surf, your choices are seemingly endless.
As Australia can get a bit pricey, Hula Bus provides the ultimate Byron Bay experience on a budget. Equipped with everything you need from a queen size bed to a fully-stocked kitchen, this motorhome is conveniently-located in a caravan park that's only a five minute walk from town.
Learn more about the Hula Bus.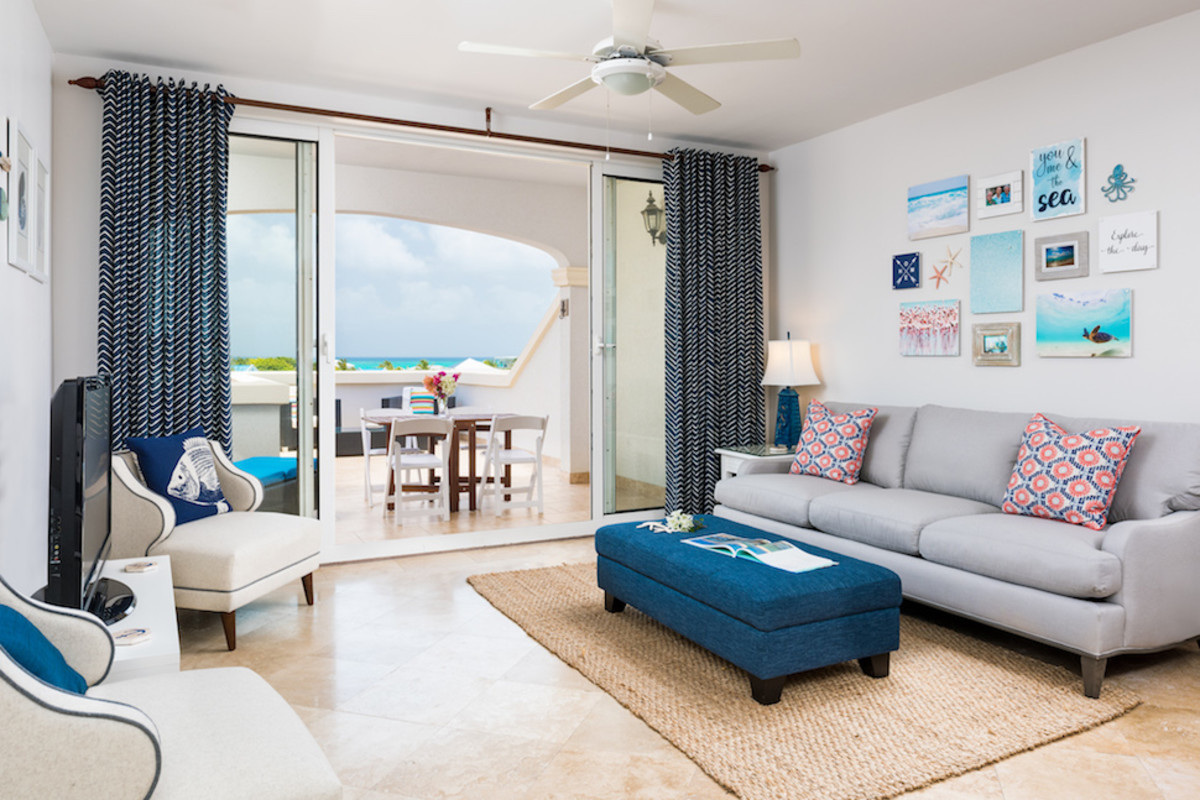 Providencias, Turks & Caicos (Sea Dreams)
Providencias, often referred to as Provo, is situated in the northwest end of the Turks and Caicos archipelago. Surrounded by turquoise water, Provo is home to breathtaking reefs and world-class diving.
Sea Dreams offers panoramic ocean views, a spacious living area and access to two pools. It's a short walk to the beach and Smith's Reef, which offers some of the best snorkeling on the island. A SUP retailer is conveniently located across the street and the water is so clear you are bound to see tropical fish, turtles and even eagle rays as you paddle along.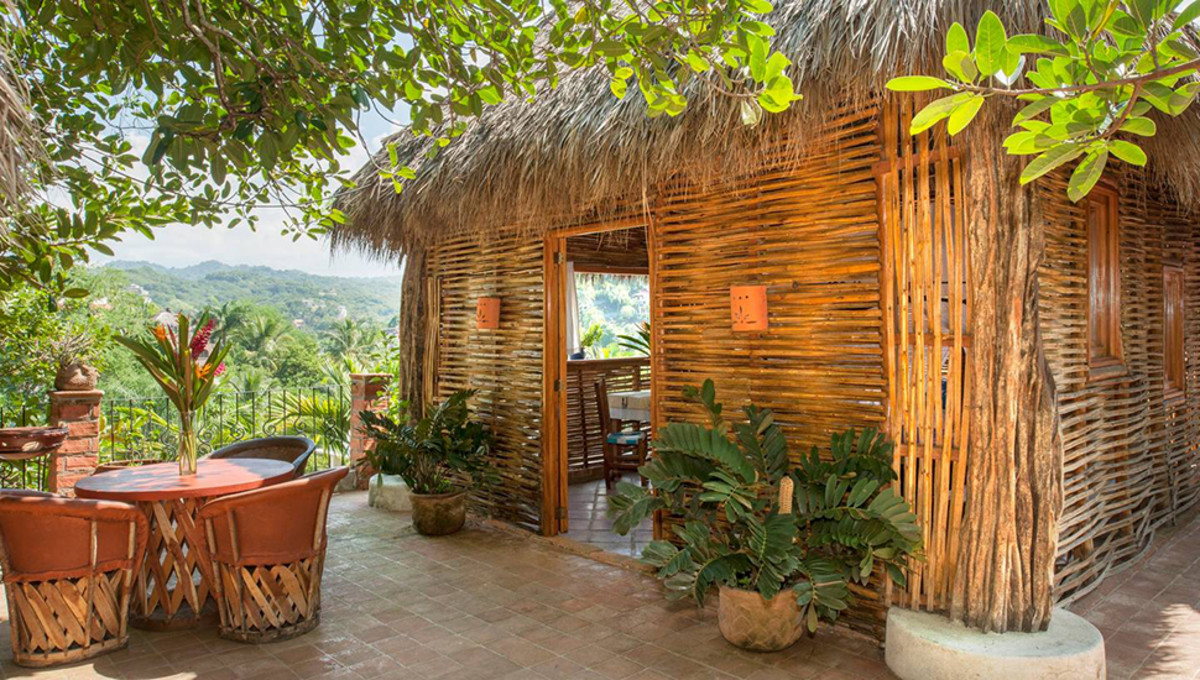 Sayulita, Nayarit, Mexico (Rooftop Palapa)
Located on the Pacific side, Sayulita is a Mexican town well-known for its plethora of waves. Home to a number of SUP schools and retailers, cute boutiques, charming bars and a wide-selection of restaurants, Sayulita has a little something for everyone.
This rooftop apartment is made entirely from bamboo and palms and will make you feel like you're sleeping in a tree house. It comes with a queen-size bed, small kitchenette and is just a five-minute walk from the beach.
Learn more about the Rooftop Palapa Apartment.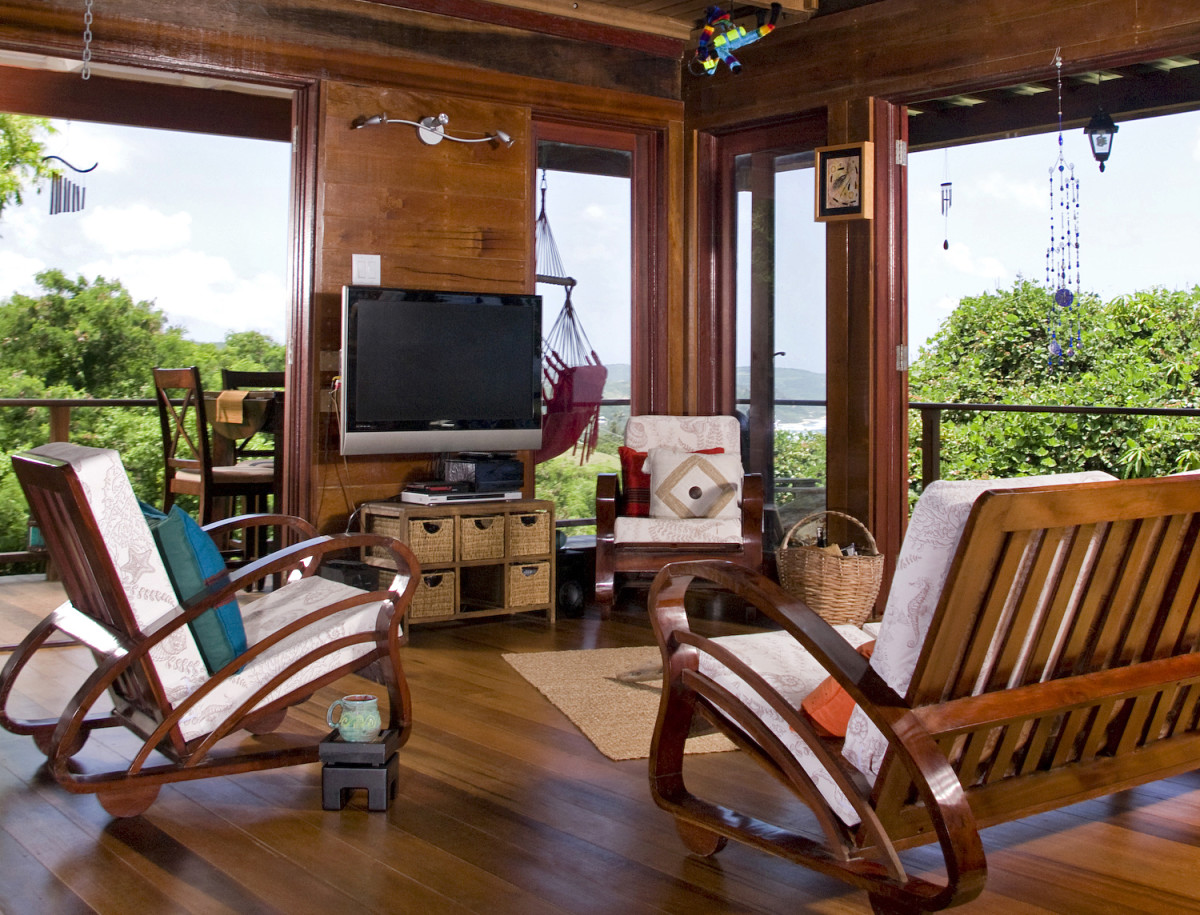 St. John, Barbados (Talking Trees House)
Located on the eastern end of the island, St. John is rich in history and contains a number of Anglican churches. Barbados has opportunities for paddlers of all levels with calm bays and a range of waves ideal for beginners to expert SUP surfers.
Located between Bathsheba beach and Martin's Bay, Talking Trees House is surrounded by nature and offers spectacular ocean views.
Learn more about the Talking Trees House.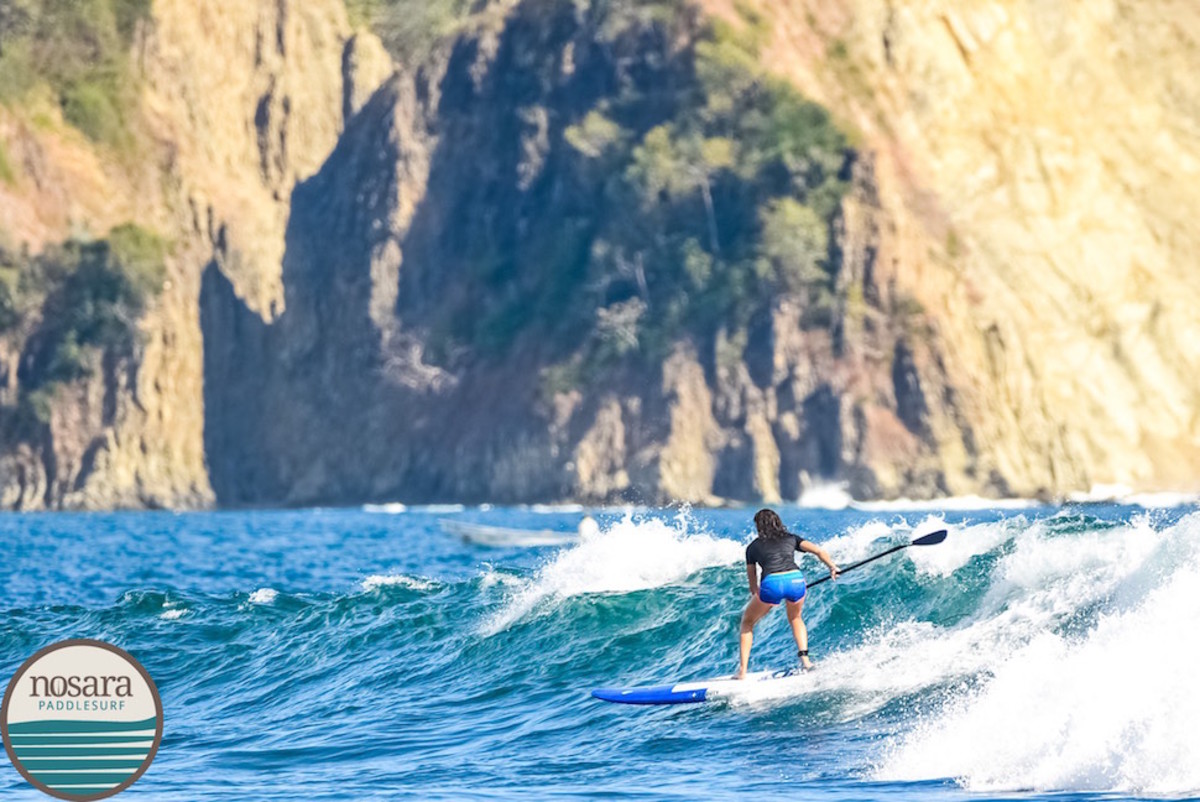 Nosara, Costa Rica (Studio Heart of Guiones)
Located on the Northern Coast of the Nicoya peninsula, the jungle meets the sea in the tropical paradise known as Nosara. Known for yoga and year-round surf, Nosara is a standup paddler's dream.
This charming studio, located on the Tica Massage property, comes with all the necessities and is a short walk to both Nosara's most popular surf beach and an array of organic cafes and restaurants. After a long day of paddling, soak in the beauty of the jungle and rejuvenate your muscles with a massage studio located only steps from your front door.
Learn more about the Studio Heart of Guiones.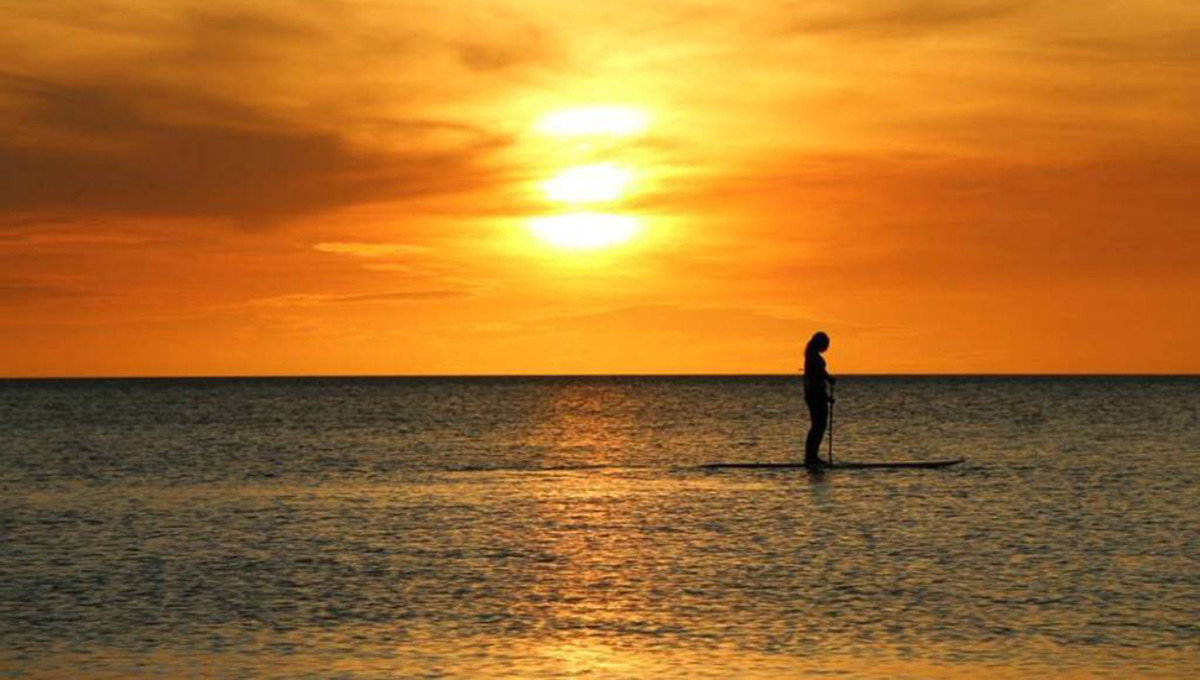 Tavua, Fiji (Vatia Beach Eco Lodge)
Located on the northern end of Viti Levu, Fiji's main island, Vatia beach is home to white sand beaches and breathtaking sunsets. Charter a boat out to world-famous Cloudbreak or surf a number of Fiji's other classic reef breaks.
At the Vatia Beach Eco Lodge, you will be staying in traditional Fijian bungalows–called Bures–situated right on the beach. Vatia Beach is one of the first eco-friendly lodges in the Pacific—solar energy is used to power the complex and food comes from an organic farm onsite.
Learn more about the Vatia Beach Eco Lodge.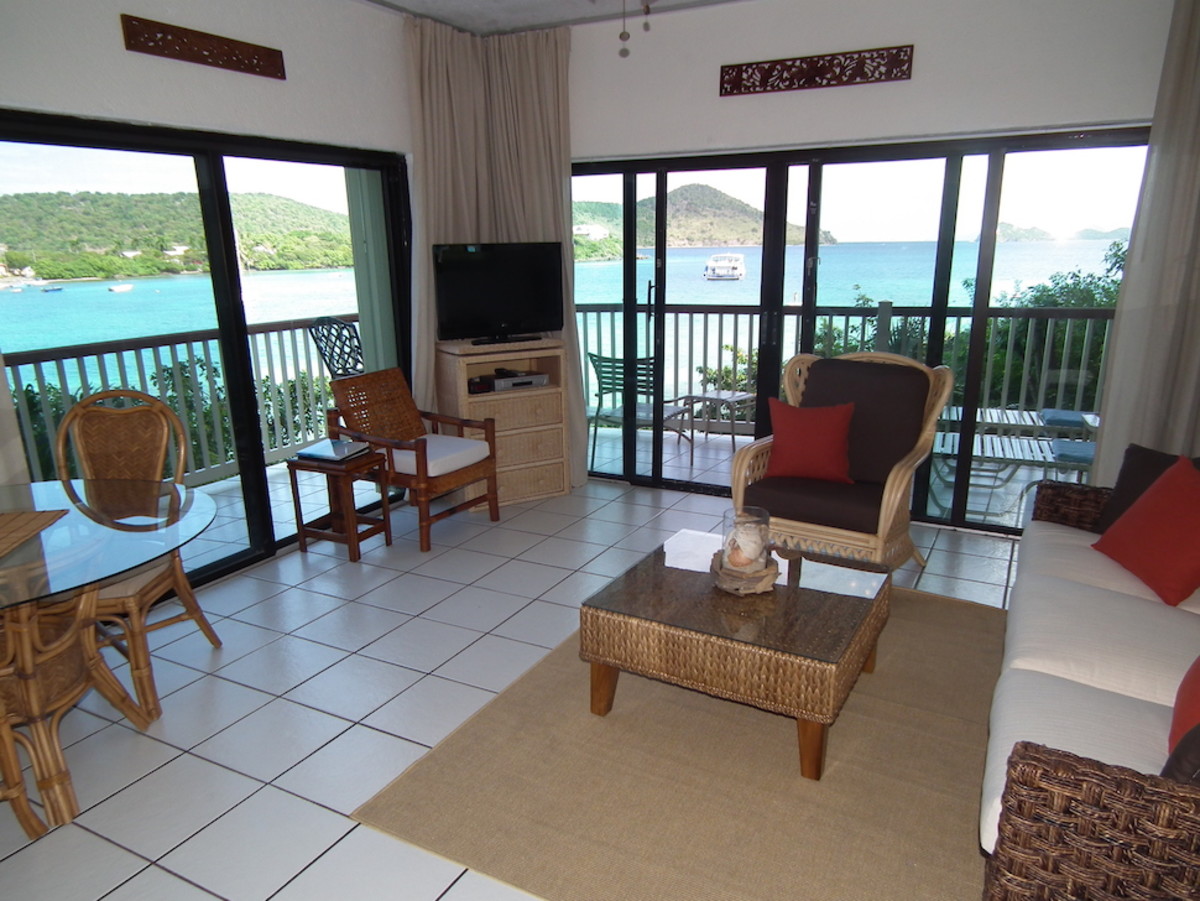 St. Thomas, U.S. Virgin Islands (Point Pleasant-USVI-Villa East)
St. Thomas occupies 32 square miles of the Caribbean and is home to beautiful beaches, great snorkeling and diving, and a wide selection of restaurants and bars. There are a number of SUP shops on the island that offer solo rentals or mangrove and SUP/snorkel tours.
Point Pleasant is situated on the east end of the island and is surrounded by stunning ocean views as far as the eye can see. Guests can access three swimming pools, tennis courts, an activity center and an award-winning restaurant and bar. Not to mention, a free bottle of rum is included as a welcome gift.
Learn more about Point Pleasant Villa East.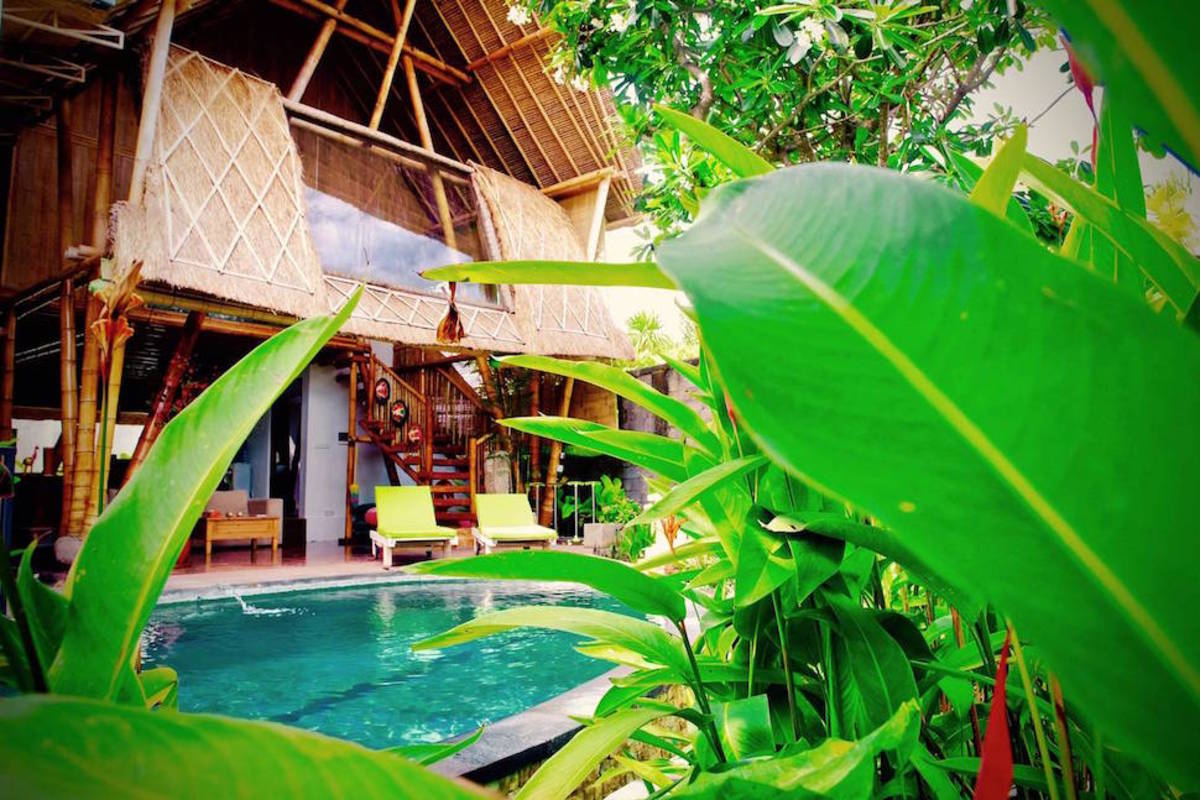 Bali, Indonesia (Bamboo House)
Bali is the most popular of the 17,000 islands in the Indonesian archipelago and for good reason. It's home to world-renowned surf breaks like Uluwatu, impressive volcanoes, epic diving, and delicious food–all at a price that won't break the bank.
Bamboo House is located in Sanur and is equipped with a king-size bed, full kitchen, bathroom with hot tub and rain shower, and a covered outdoor lounge area that includes a pool. It's conveniently located walking distance to the beach, restaurants and dining areas.
Learn more about the Bamboo House.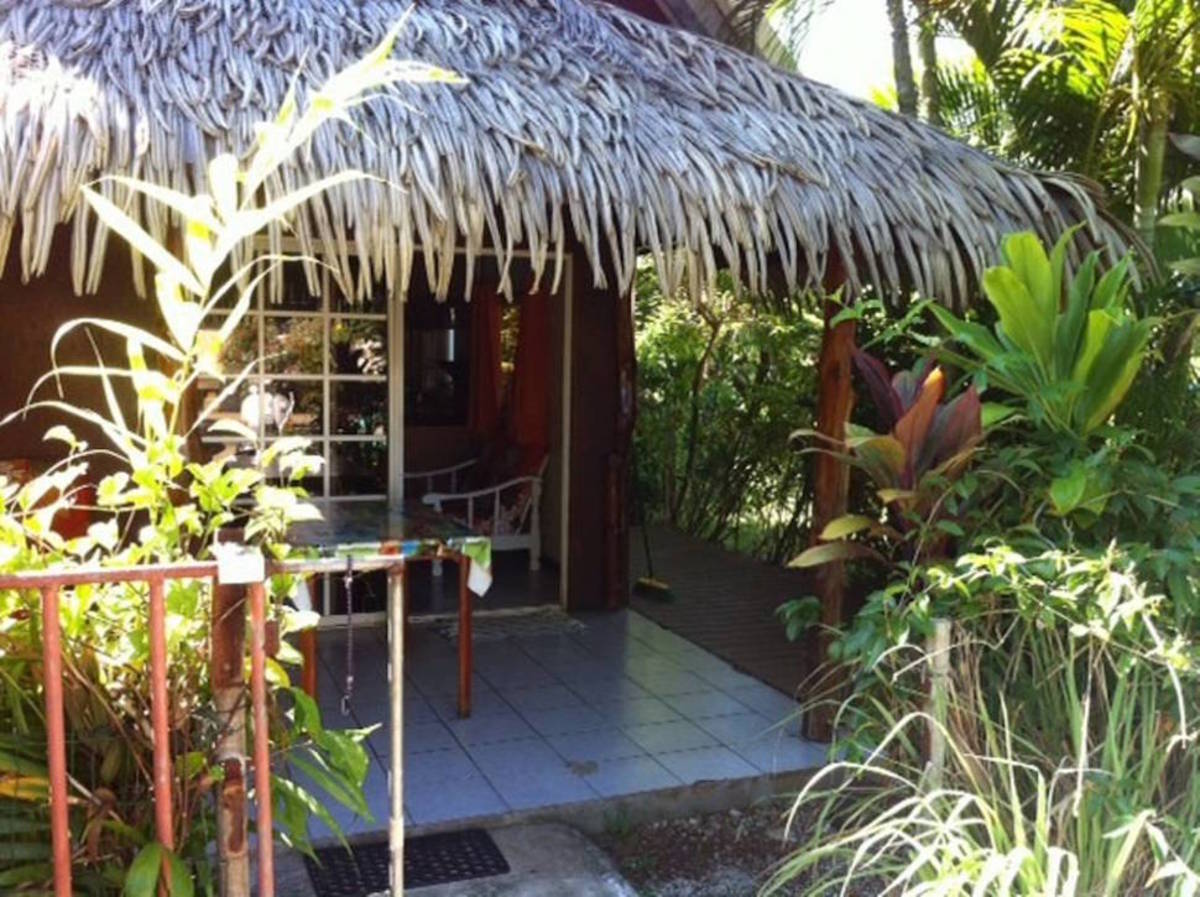 Vaitape, Bora Bora, French Polynesia (Bora Bora Ohana)
Vaitape is the largest city on Bora Bora and is home to a little over half of the island's population. The island looks like a postcard with its endless supply of turquoise water, marine life, dazzling sunsets and stunning scenery.
Although Bora Bora Ohana may not be an over-the-water bungalow, it is a beautiful open-air bungalow situated close to town, yet still in a quiet family compound.
Learn more about the Bora Bora Ohana.
The article was originally published on Standup Paddling
For access to exclusive gear videos, celebrity interviews, and more, subscribe on YouTube!