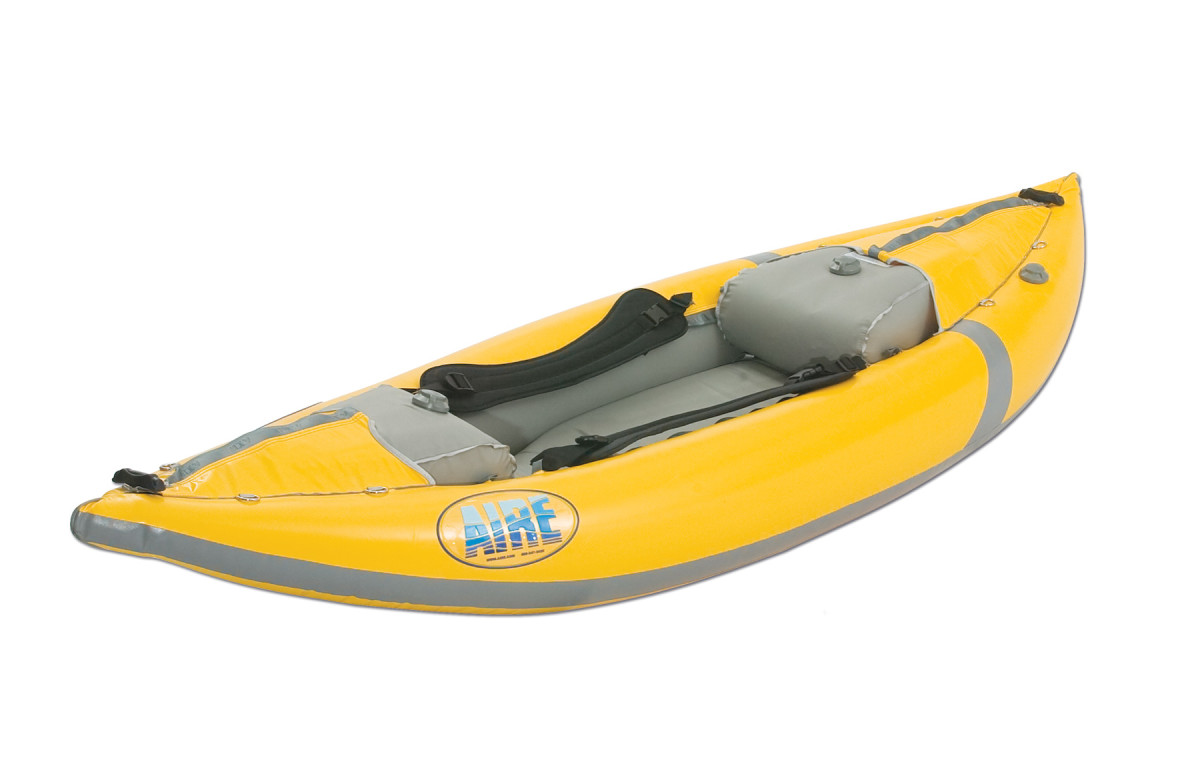 AIRE Force 1
L: 9'6″; W: 36″; 32 lbs. ($1,599, aire.com)
The revised AIRE Force 1 is aptly named – it's a true force when it comes to running whitewater, whether you're surfing, eddy hopping your way downstream or punching through holes on the Payette, which by no coincidence is a throw-rope's throw from its headquarters in Boise. A venerable granddaddy of whitewater IKs, this year's improvements include multiple thigh strap attachment points and an innovative adjustable bow and stern thwarts that let you dial it in for size. Unzip the covers, adjust the foot brace and backrest with ladder lock buckles, and away you go, as snug as the cocoons clinging to riverside willows. It's the IK testers wanted on the Gates of Lodore's rock-strewn Hell's Half Mile, both for the sleekness-yet-beefiness of its 10.5-inch tube diameter, the speed of its 62-inch waterline, and its 11 inches of rocker, which helps it climb over waves and spin out of trouble (if only Powell had these on his one-armed journey). As for taking a licking, its four air chambers are held taut by Leafield B7 valves and it carries AIRE's tried-and-true AIREcell system, with a tough PVC shell encasing 1,100-denier urethane bladders. Our take? The AIRE Force has all the right stuff.
The article was originally published on Canoe & Kayak
For access to exclusive gear videos, celebrity interviews, and more, subscribe on YouTube!