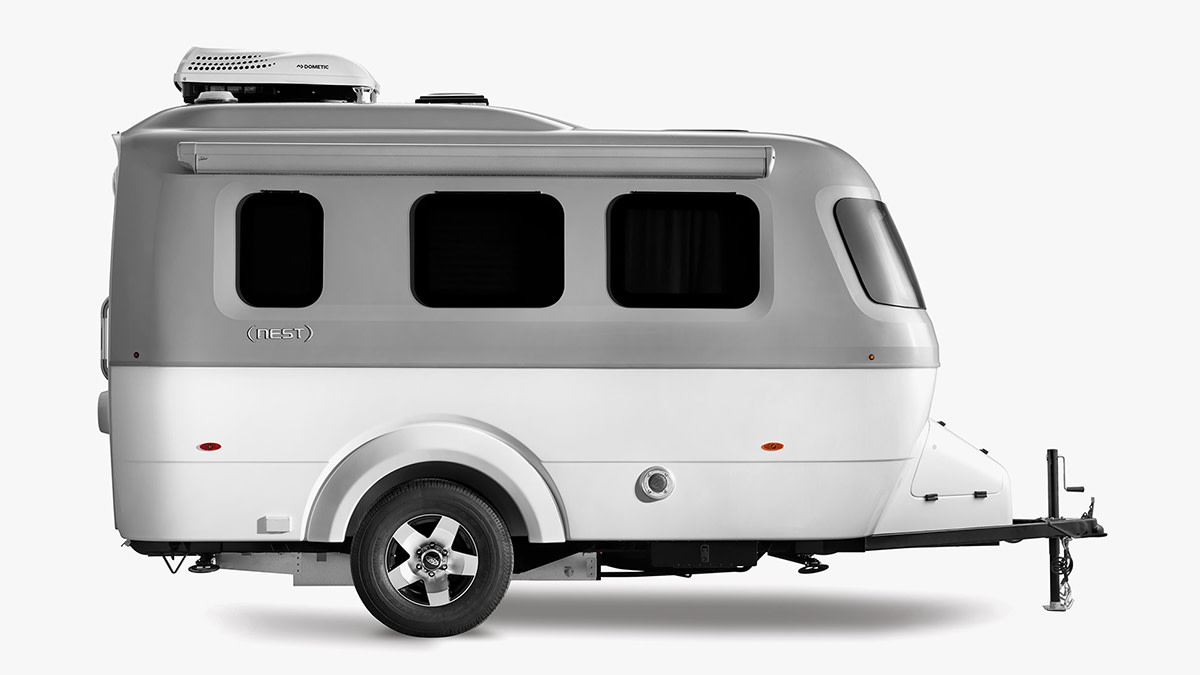 Back in July of 2017, the iconic aluminum trailer company Airstream announced they were developing a smaller, fiberglass trailer. Their first non-aluminum trailer since the 1950s, the Nest has finally been unveiled this week.
The 16-foot trailer packs a lot into a little space, and appears (at least from the photos) to be airy yet compact on the inside. And weighing in at around 3,400 pounds, it is easily towable for midsize SUVs. Some standout features include a sliding screen door, panoramic front windows, a skylight, a wet bath and a queen-size bed.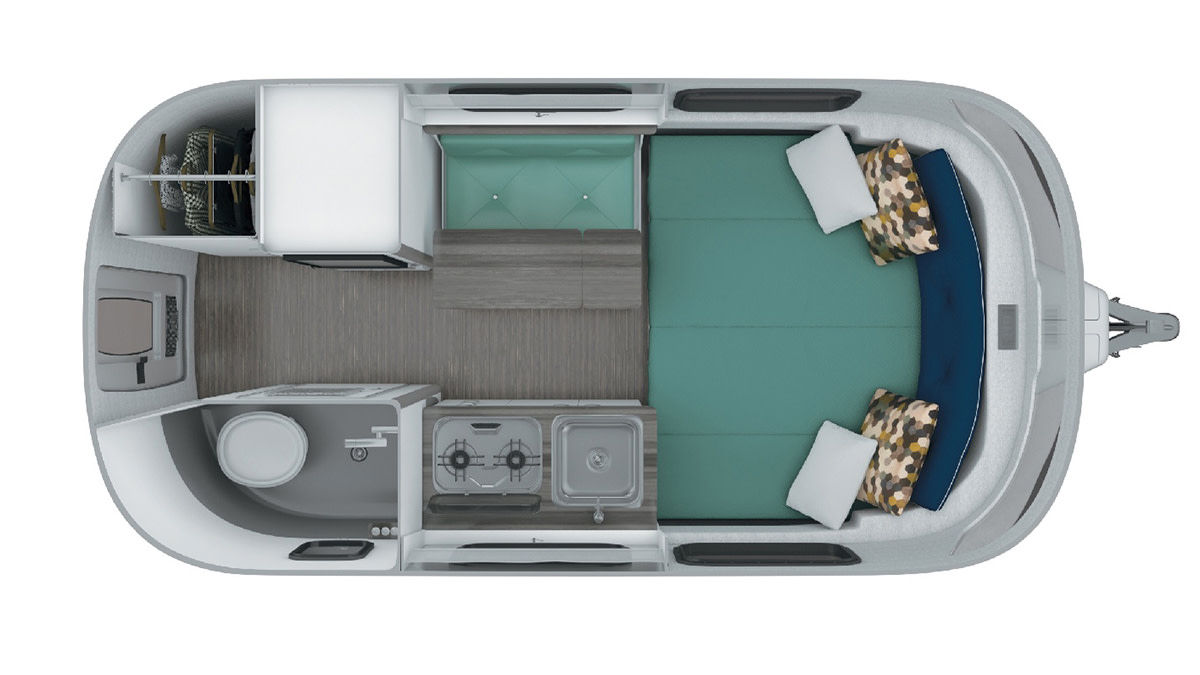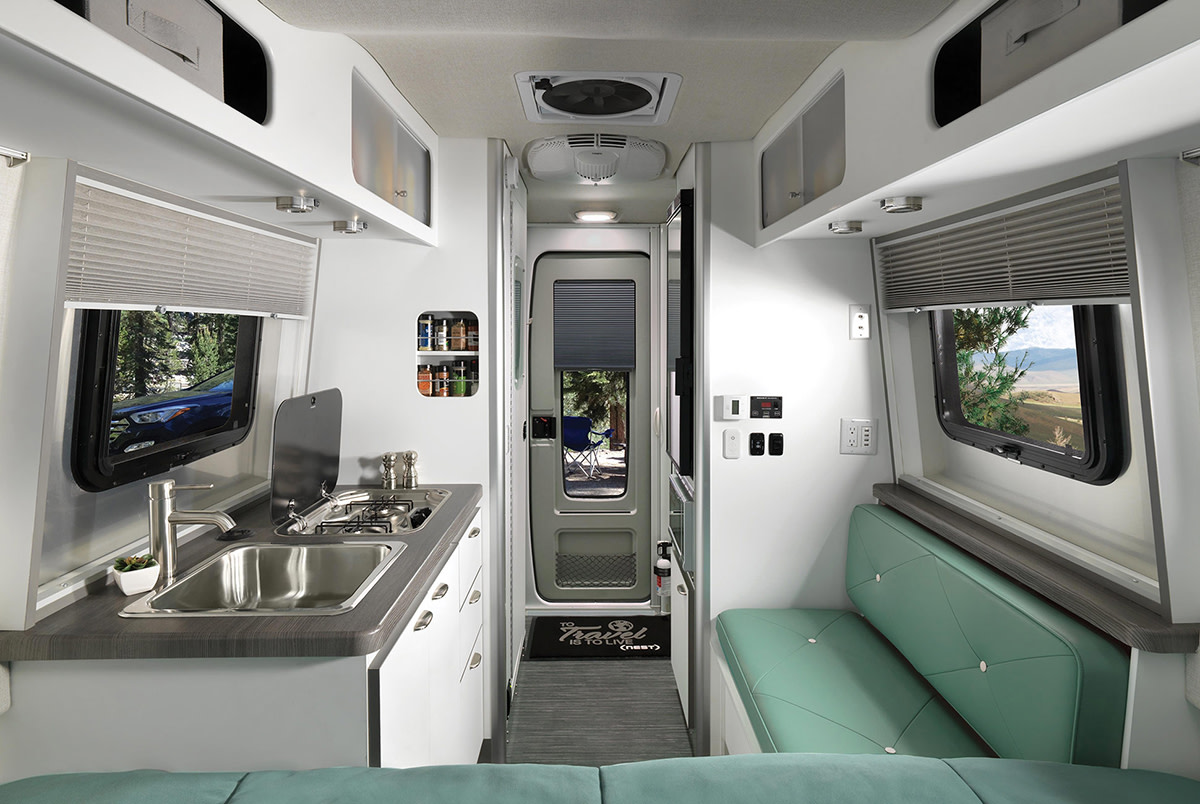 The kitchen (which is bigger than many kitchens in New York City apartments) boasts a two-burner cooktop, microwave, refrigerator with an icebox, a sizable stainless steel sink and a 3D-printed laminate galley for plenty of prep space.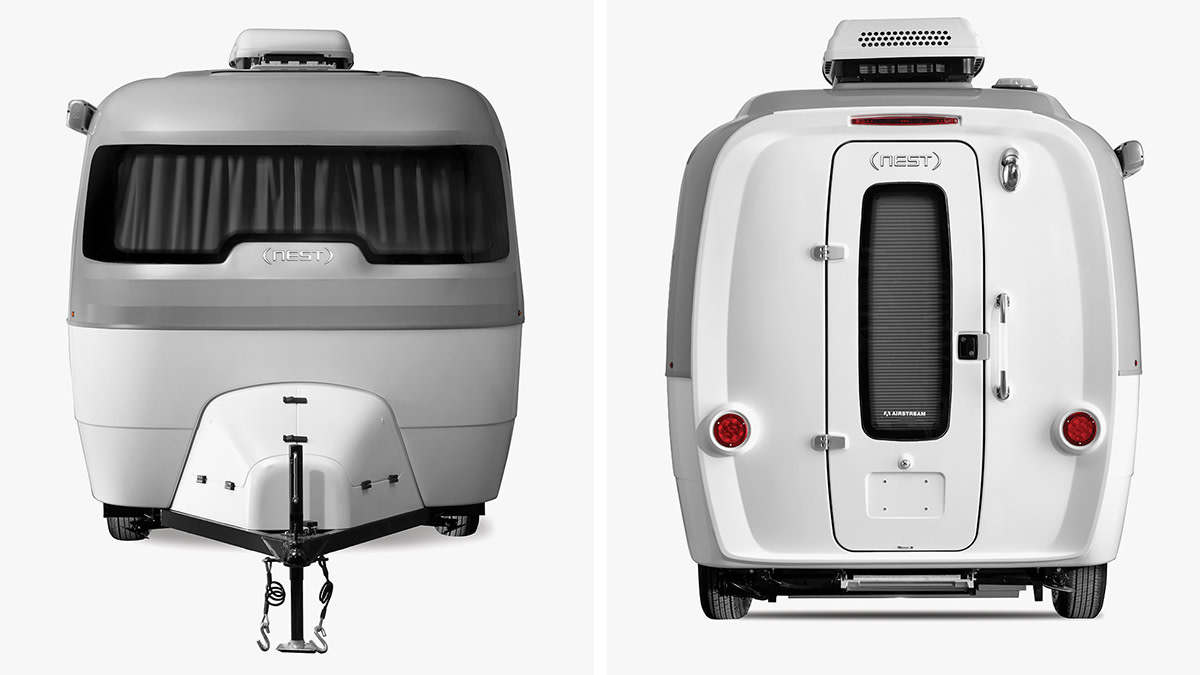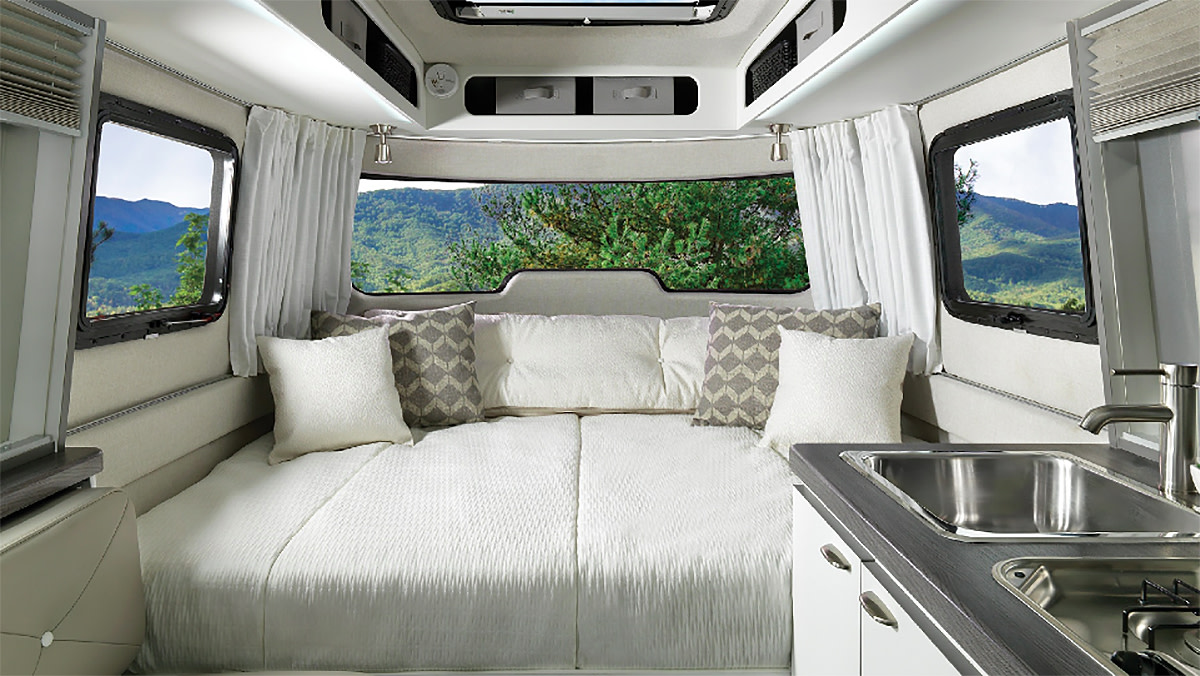 Obviously all these comforts and sleek design will certainly come at a price … one to the tune of $45,900.
Despite that price tag, the Nest falls nicely in the middle of the Airstream lineup: the slimmed down 16-foot Base Camp rings in at $35,900 and the illustrious 30-foot Classic starts at $141,900.
All pricing aside, the Nest is certainly a modern step forward for the classic Airstream company and gives those in search of a trailer outfitted with all the bells and whistles one more option.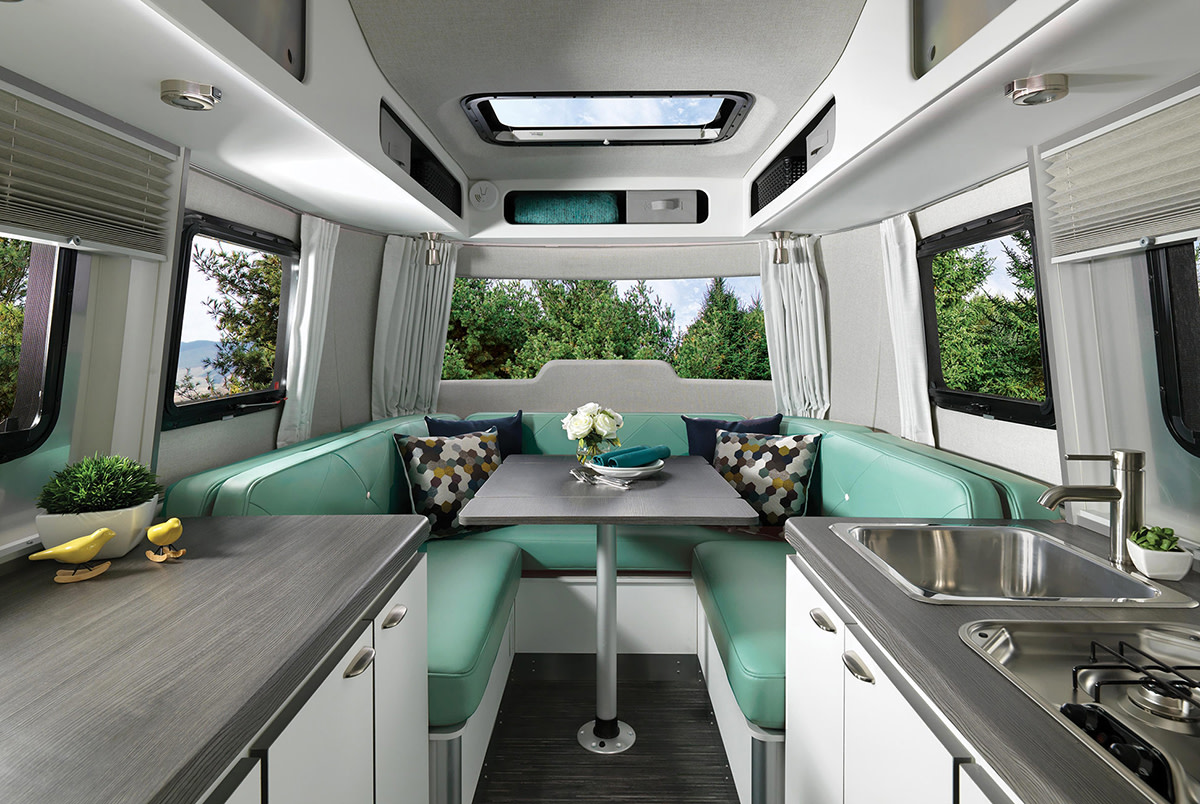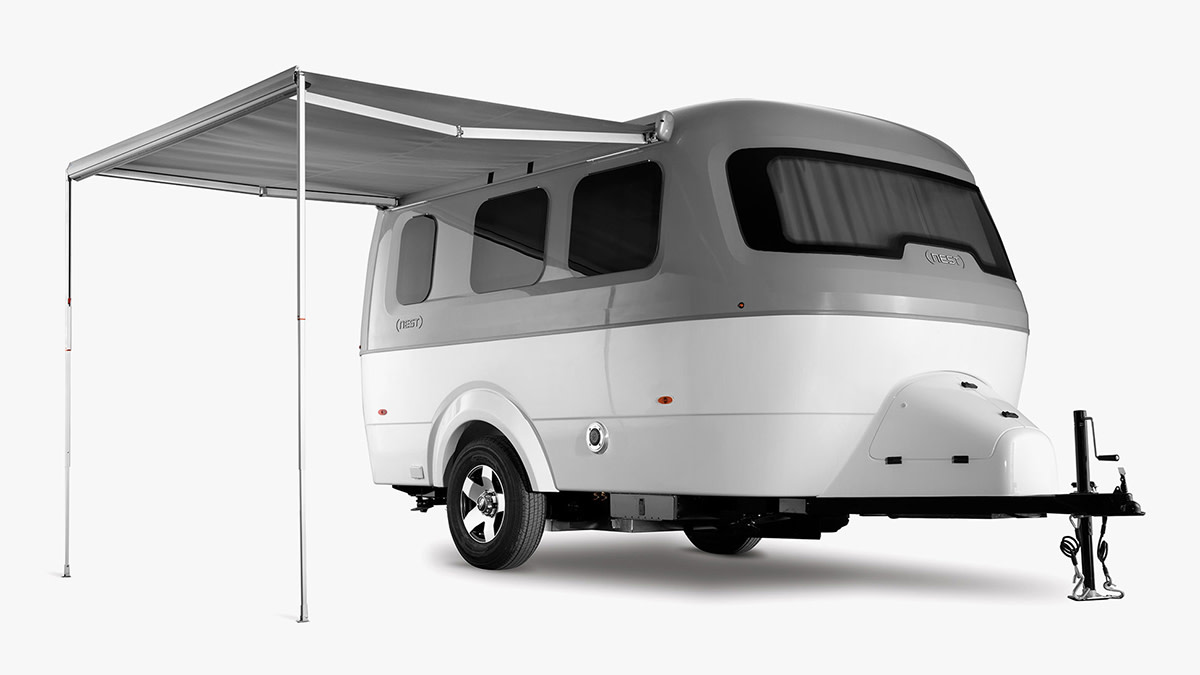 For access to exclusive gear videos, celebrity interviews, and more, subscribe on YouTube!