Legendary Alaskan adventure racer Roman Dial is asking the U.S. government to help him search for his missing son — but nobody is answering his pleas. Dial's 27-year-old son, Cody Roman Dial, was reported missing on July 22 in Costa Rica's Corcovado National Park — a 164-square-mile wilderness of mountains, beach, and dense rainforest located on the Osa Peninsula on the country's southwest tip. Cody was taking a break from his pursuit of a master's degree in environmental science at Alaska Pacific University to hike across Mexico and Central America's national parks — Corcovado was meant to be one of his final adventures before resuming school. Although the park has mandated visitors enter with a guide — dense foliage masks unseen canyons, poisonous snakes and some 400 illegal gold mines — Cody emailed his parents on July 9 that he was going it alone to save money. He sent a rough map of his intended route — and hasn't been heard from since.
On July 23, his father Roman and two backcountry-experienced friends from Alaska (pictured below right) traveled to Costa Rica and entered the park without official guides to search on their own. "We raised my son in the jungle," says Dial, calling from his hotel in San Jose, where he is lobbying the U.S. ambassador to send military aid in the search. "Even though we live in Alaska, he's gone on all my tropical research trips pretty much since he was three years old. He's a capable, responsible kid, so I came here looking for his route."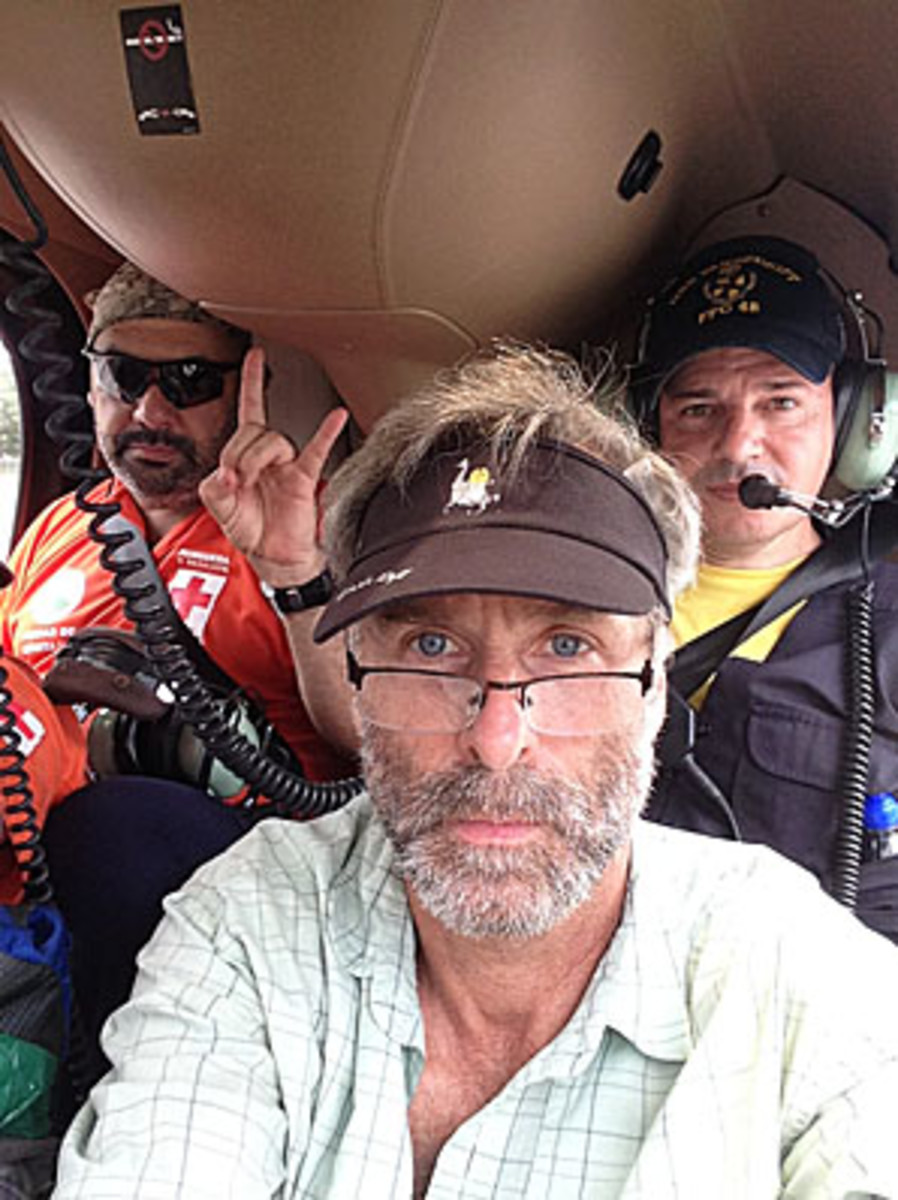 A professor of biology and mathematics at Alaska Pacific University, Dial, 53, is a four-time champion of the Alaska Mountain Wilderness Classic, a grueling 150-mile annual footrace across Alaska's mountain ranges. His son Cody was the youngest person to complete the race, finishing at 17-years-old in 2004. Although park authorities abandoned the search for Cody last week, Dial is convinced his backcountry-expert son may still be alive and thinks he knows his location. But he needs help — the clock is ticking.
"I've been here for three weeks," Dial says. "I've spent a third of my time dealing with the bureaucracies, a third of my time in the jungle looking where he may be stuck and another third of my time interviewing people who saw a lone gringo. There's this group of miners who spoke with somebody at this really remote trail, this kind of hidden miners' trail, where a gringo was cooking breakfast. One of the miners spoke English and they sat and had a conversation and he described my son's equipment and it just sounded like him, my son Cody Roman. That was him."
Dial, his friends, and a local guide spent a week searching a canyon where his son may be located, rappelling deep into remote sandbanks and crevasses. "I've explored it both with a guide and without a guide," Dial says. "The guide was a 62-year-old man with his 22-year-old son. He would wander around with a machete, charging down these leafy mud cliffs and climbing down waterfalls — impressive for his age. I went in with him and followed this trail and I'm pretty sure my son could have found the same trail that then led to this gully. But because my son only had a compass and a crude map, I think he got lost. When he ran into these miners, they said he seemed surprised to be where they told him he was. So my sense is he wasn't really sure where he was."
Despite the dangers, Dial believes his son may still be alive. "It's not like Alaska, where you can freeze to death," he says. "There's lizards to eat and snakes to eat and there's other things, so he may still be alive." He has narrowed his search to two canyons where he believes Cody may still be alive. He's already searched one. He's now asking the US government for help to search the next. "I'm asking for a team of six to ten Special Forces types, you know Air Force types that have jungle experience and use ropes to repel down muddy cliffs and waterfalls to search in this localized area. I only need them for a week, and they'll only probably be in the jungle for four or five days. I don't even need a helicopter. I don't need any guns. All I need are people with permission and the skill to go in there."
Dial has already gotten approval from the Costa Rican government to allow U.S. military into the park to help with the search. But his requests to the Department of Defense have gone unanswered. No one has even told him how far along his letter has gone or whether any office may be looking into it now. "Nobody's been able to tell me who has my request," he says. "And I've been pretty specific on what I think we need at this point."
With time running out, Dial is now asking people to help in the search. "Here's what readers can do to help. They can email or call their congressman and their senators, and have them put pressure on the Department of Defense. They can just say 'Hey, here's this missing person Cody Roman Dial in Costa Rica. Why isn't the US government responding to the Costa Rican request for help to find the missing American in Costa Rica?'"
Regardless, Dial is determined to continue the search on his own: "The most important thing you do in your life is your children," he says. "Even when they're adults, when they're missing and it's especially difficult — they're still your children."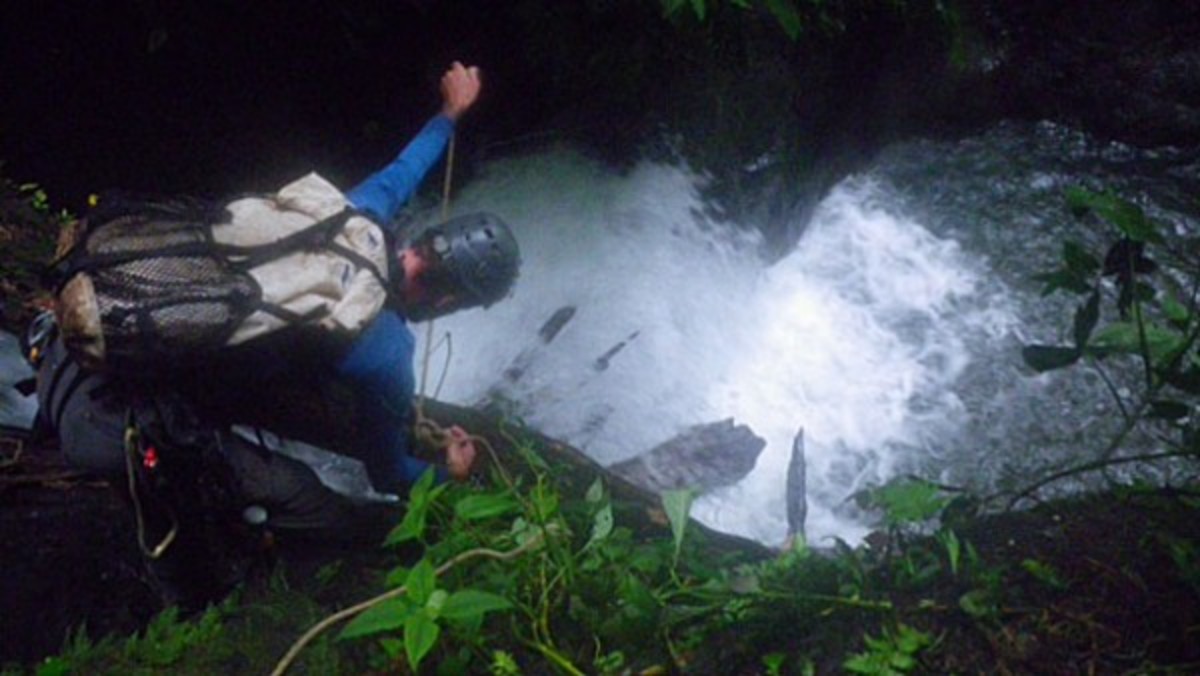 Roman Dial searching for his son in a remote Costa Rican canyon.
For access to exclusive gear videos, celebrity interviews, and more, subscribe on YouTube!