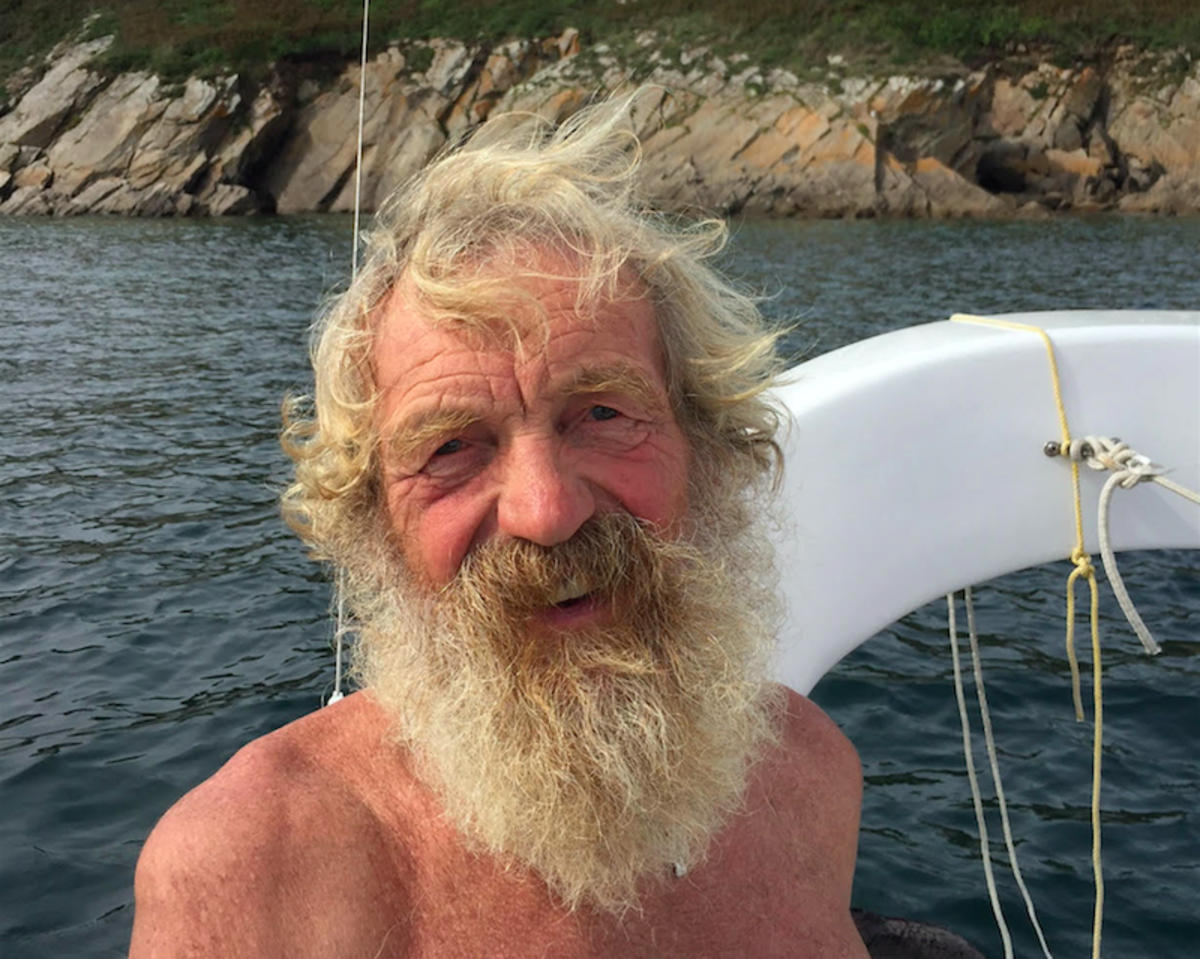 By Jeff Moag
Aleksander 'Olek' Doba on Sunday finished an unprecedented third Atlantic crossing by kayak, arriving just one week before his 71st birthday. The Polish adventurer had crossed the ocean twice before, from Senegal to Brazil in 2010-11 and from Portugal to Florida in 2013-14, but this was his most difficult journey yet, both physically and mentally.
His departure was delayed nearly a year after winds drove him ashore near the mouth of New York Harbor in May 2016, seriously damaging the 23-foot, 1,500-pound oceangoing kayak he fondly calls Olo. Doba and his team repaired the vessel and tried again. His second attempt ended after four days, when gale-force winds forced him to seek refuge in Barnegat Inlet at the north end of Long Beach Island, New Jersey. The third time proved the charm, thanks perhaps to an offering of whiskey Doba made to his mythical doppelganger, King Neptune.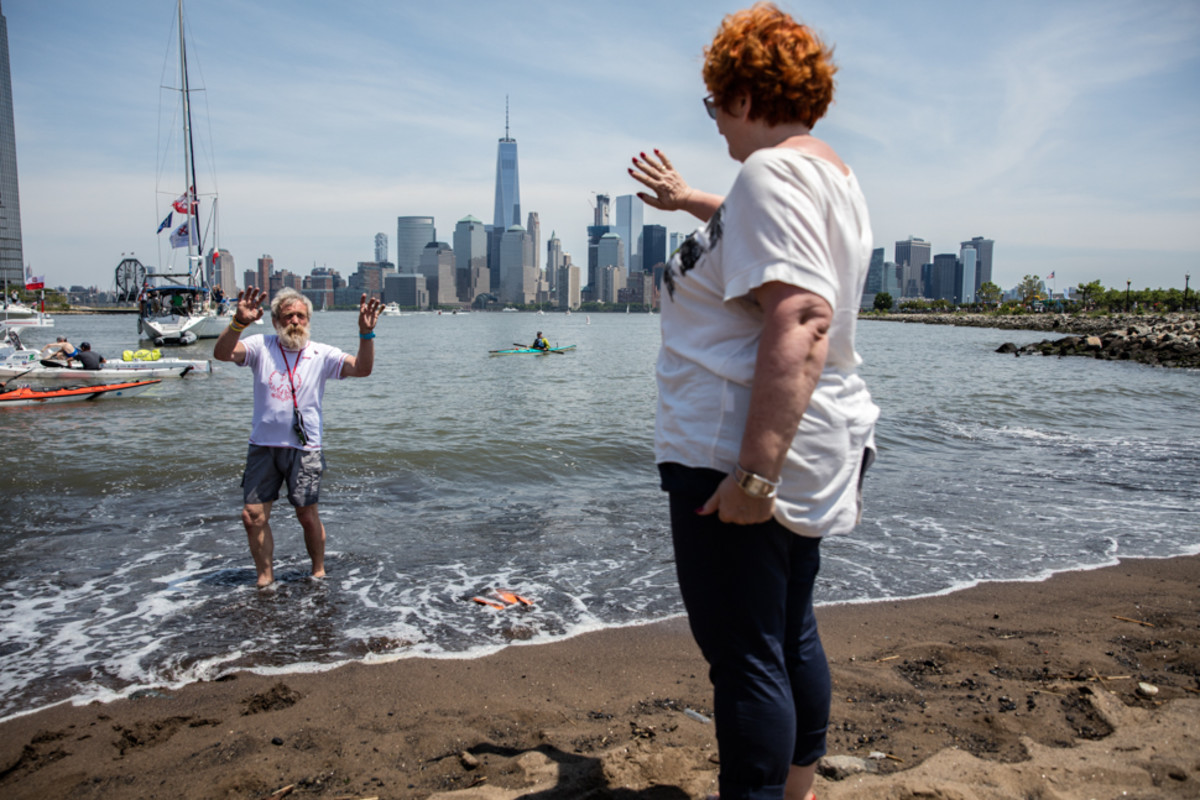 During each of his previous journeys, capricious winds pushed Doba in circles many times, each loop costing him scores or even hundreds of miles of hard-won progress. But those storms had come after weeks of fair winds and steady progress; this time the contrary winds met him at the start of the crossing. The first three weeks in the Atlantic was a Sisyphean ordeal ending in a soul-crushing setback.
While waiting out a gale June 15, Olo's rudder was damaged beyond Doba's ability to repair it. For the first time in his three transatlantic crossings, Doba seriously considered quitting. "With great disappointment, I say I have to stop the expedition because I cannot repair the control system," he wrote from the Western Atlantic using a satellite communications device.
Within hours, however, Doba's legendary determination returned. He was prepared to drift for as long as his supplies lasted—three months or more—in hopes of reaching the Azores, an archipelago midway between North America and Europe.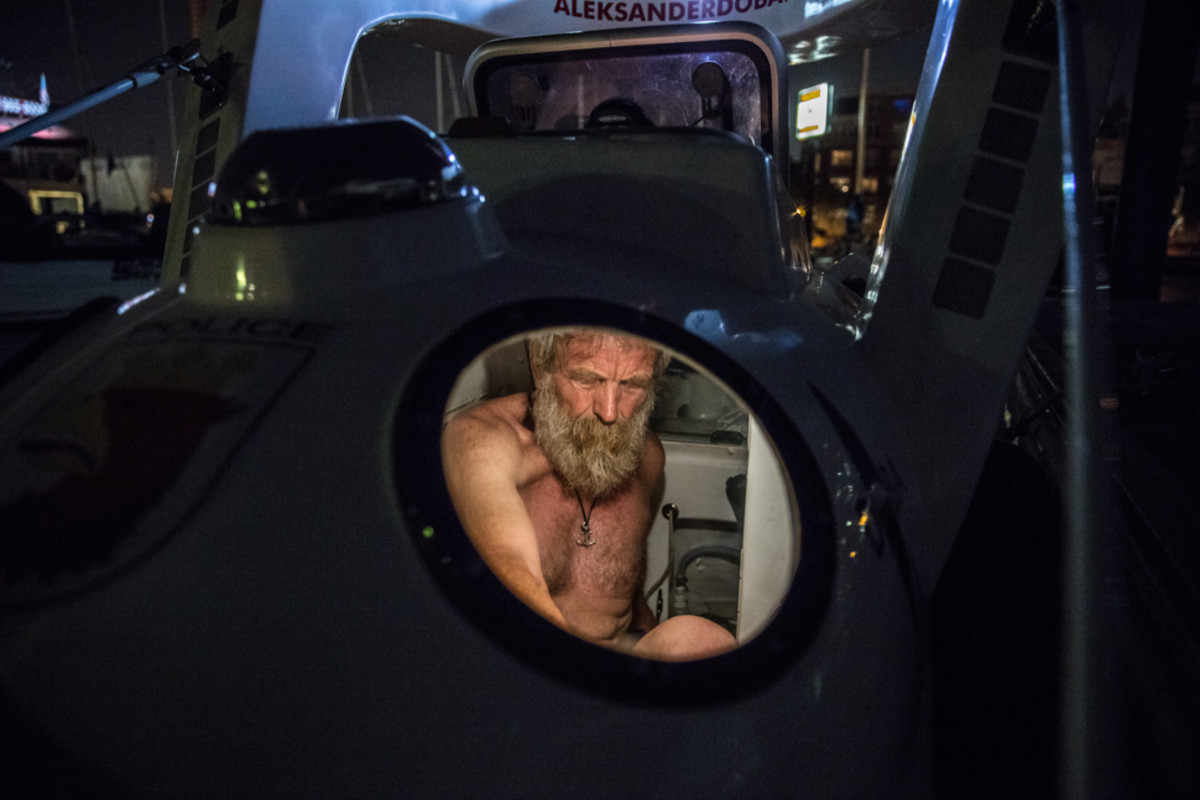 He wouldn't have to wait quite that long. As he continued doggedly in the general direction of Europe, friends in the U.S. and Poland worked to find a solution. Expedition media coordinator Piotr Chmielinski arranged to charter a sailboat from Bermuda to deliver replacement parts to Doba, who was by then about 600 miles north of the island. The support team had tried in vain to convince passing merchant vessels to stop and lend assistance, but one last Hail Mary hit pay dirt. Another friend of Doba, Bartosz Bilinski, contacted the owners of the 656-foot bulk carrier Baltic Light, and the massive ship changed course to render assistance. Sailors hoisted Olo aboard and repaired the damaged rudder in the ship's machine shop. The sea Samaritans then returned Doba and his kayak to the Atlantic, and he continued with renewed purpose toward his most daunting challenge yet.
When Doba was about 500 nautical miles from Europe, forecasts began showing a pair of approaching storms with winds as high as 55 knots and waves to 35 feet. Doba had survived many storms during this and his two previous Atlantic crossings, but none were as menacing as the two-fisted system now bearing down upon him.
The first storm lasted two days, during which Doba was at his absolute limit struggling against gusting winds and massive waves threatening to crush his tiny craft. Mercifully, the second act lasted only a few hours. The ordeal left Doba physically and emotionally exhausted as he approached the crossing's dangerous endgame.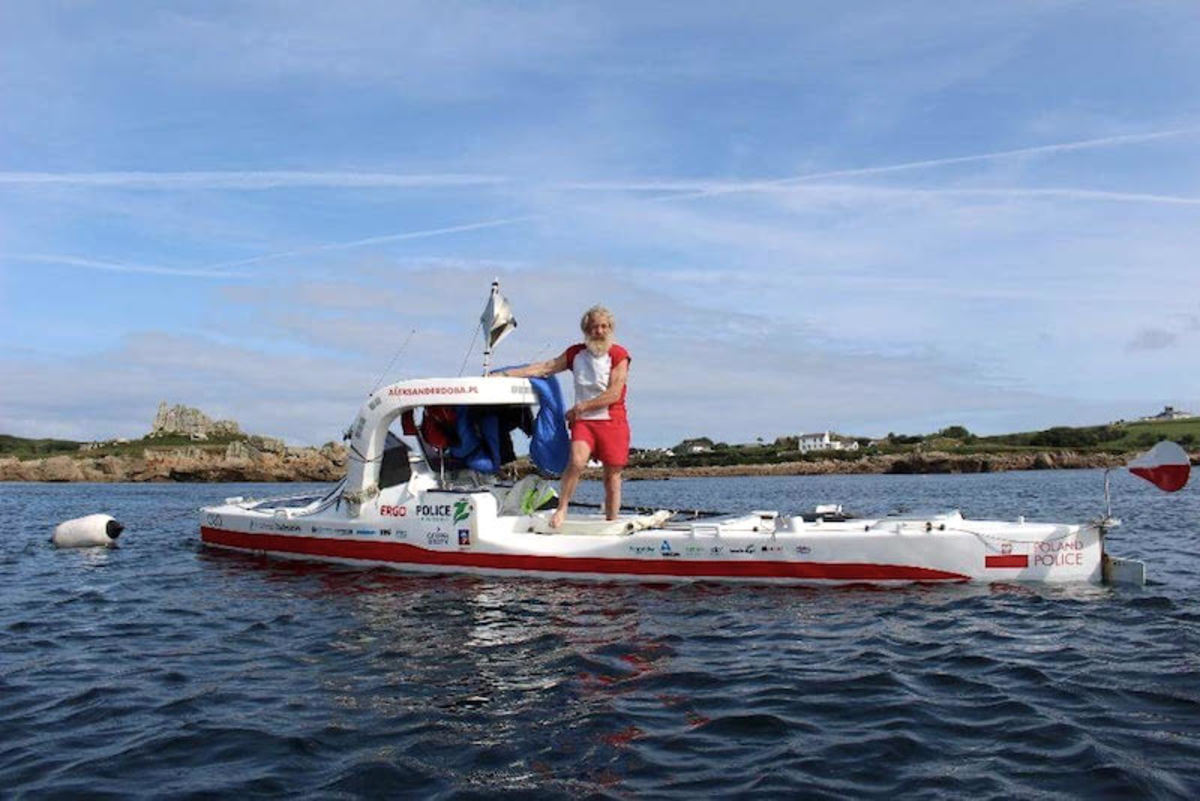 Originally he had planned to finish in Lisbon, Portugal, where he had begun his second Atlantic Crossing in 2013. The winds and currents of the North Atlantic had other ideas, and in mid-ocean Doba decided to change his destination from Portugal to France. His ultimate landing point was negotiable, with one notable caveat: It had to be on the European continent.
This proved to be a problem, as his approach to France brought him dangerously close to the Isles of Scilly off the southwestern tip of Cornwall, in the U.K. Doba took refuge on the island of St. Mary's, but did not come ashore or accept any assistance beyond encouraging words. Doba resolved to press on, crossing the world's busiest shipping lane to attempt a landing somewhere on the rocky shore of Brittany, in France.
Doba waited three days in St. Mary's before setting off on August 24. He managed to run the gauntlet of commercial shipping, but his old nemesis the wind did not let him pass easily. At about 1,500 pounds loaded and with a large self-righting structure, Olo is capable only of modest speed in the best of conditions. In a headwind of 10 knots or more the kayak comes to a standstill. Anything more than that forces it backwards. As Doba aimed for the port of Brest, 115 nautical miles southeast of Hugh Town, the wind pushed him steadily west, back out to sea.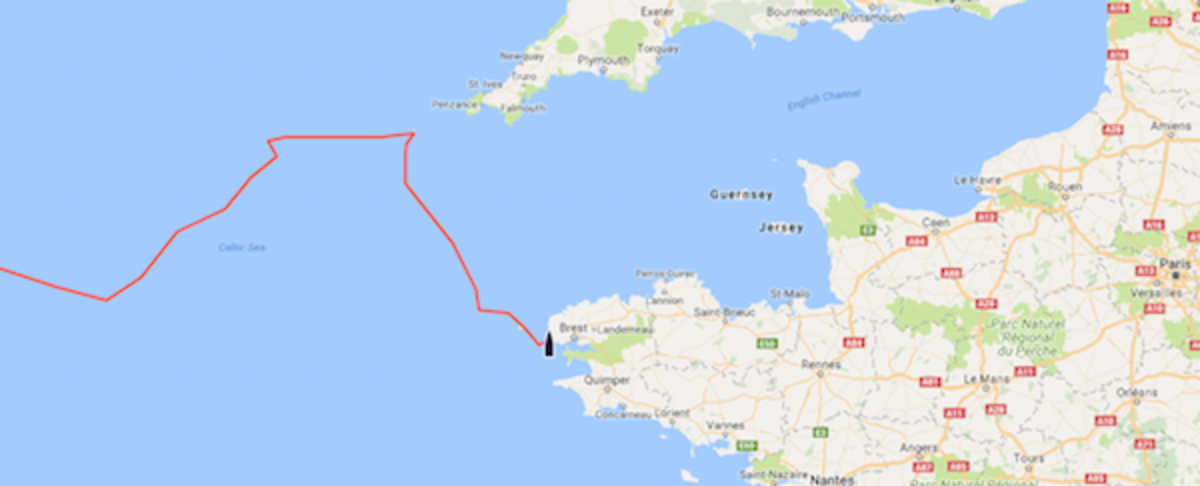 After five days of this tug of war, the weather relented long enough for Doba to reach the shelter of Île d'Ouessant, last in a chain of islands extending westward from the tip of Brittany. It was a forbidding place to be in a craft barely capable of maneuvering, with uncertain weather and heavy boat traffic in all directions. Doba pressed on for the mainland, still about 15 nautical miles ahead.
On Friday, Sept. 1, Doba's friend Piotr Chmielinski climbed a headland to the ruins of the Abbey of Saint-Mathieu de Fine-Terre. According to a 1390 royal decree the abbey had the right to take 10 percent of the hull, cargo and rigging of wrecked ships, and the monks grew rich on the sea's bounty. Now Chmielinski pumped coins into a set of sightseeing binoculars atop the ruins, phone pressed to his ear as Doba described a nearby lighthouse and the shape of the island where he'd sought refuge. Finally, Chmielinski spotted him in the lee of Île de Béniguet. The kayak was "a little speck that is imperceptible from this distance with the naked eye," Chmielinski wrote in a dispatch for Explorers Web.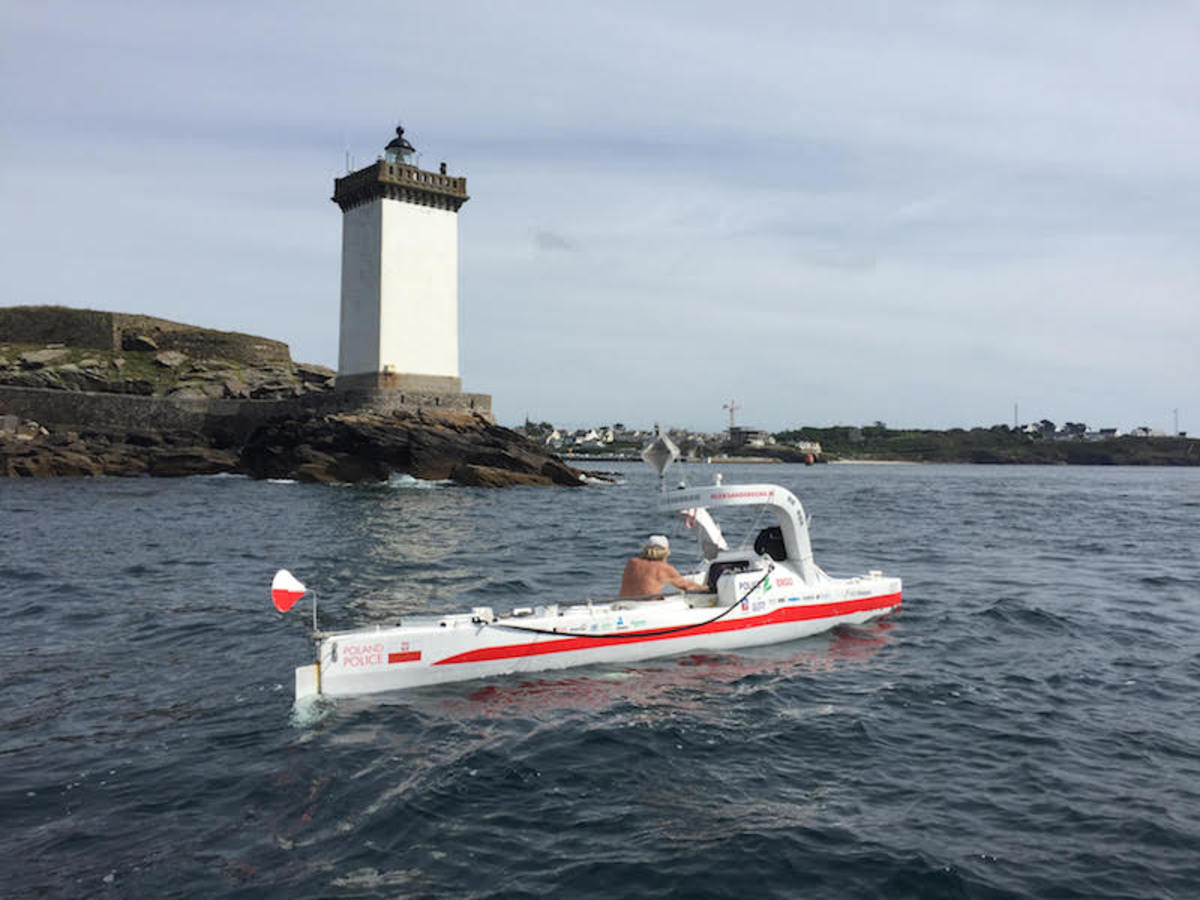 From his high vantage, Chmielinski tried to direct Doba through the dangerous waters, advising him to stay at least a kilometer offshore. The connection was spotty and Doba, who is hard of hearing, didn't understand Chmielinski's instructions. He stayed put that night, gathering his strength for the final push. When Chmielinski finally raised him on the phone at 9 the next morning, Doba was in a fine mood. "It is a beautiful sunny day, just only a little foggy with a weak wind. I think I will be able to paddle without problems," he told his friend.
That afternoon he reached the shelter of Le Conquet, the westernmost town in mainland France. He'd arrived on the European continent, though he decided not to come ashore until his son arrived from Poland to greet him. At 12:45 p.m. the following day, Sept. 3, 2017, a crowd of about 200 media and well-wishers cheered Doba as he stepped onto European soil, 110 days after leaving North America.
He turns 71 Sept. 9. So far, he has announced no plans for another ocean crossing.
— Read more on Aleksander Doba's historic third paddle-powered crossing of the Atlantic.
The article was originally published on Canoe & Kayak
For access to exclusive gear videos, celebrity interviews, and more, subscribe on YouTube!