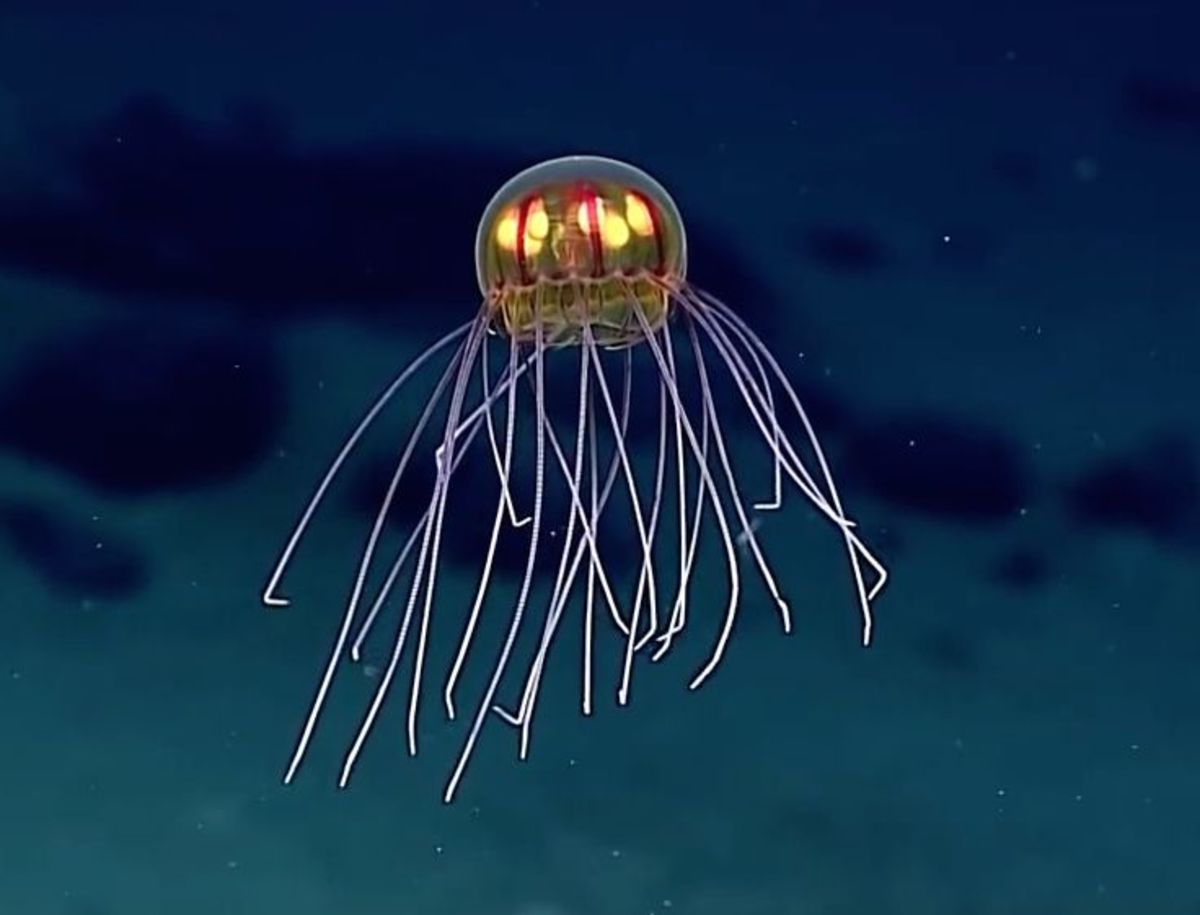 A glowing, alien-like sea creature that slightly resembles the ghost in the arcade game Pac-Man was spotted by researchers as it floated by their underwater camera during the 2016 Deepwater Exploration of the Mariana Trench this week.
The bizarre sea creature was discovered by NOAA's Okeanos Explorer on Dive 4 at 12,139 feet on the Enigma Seamount near the Mariana Trench (known as the deepest part of the world's oceans with a maximum depth of 36,070 feet). It is located near Guam in the western Pacific Ocean.
Scientists called the curious sea creature a "stunningly beautiful jellyfish," and identified it as a hydrozoan belonging to the genus Crossota. The Daily Mail reported that "experts believe the orb-like creature may be an entirely new species," though the expedition did not specifically say so.
Mostly, the team was taken aback by the stunning beauty of the jellyfish that was captured on video by the ROV Deep Discoverer:
"Note the two sets of tentacles — short and long," the expedition team wrote. "At the beginning of the video, you'll see that the long tentacles are even and extended outward and the bell is motionless. This suggests an ambush predation mode. Within the bell, the radial canals in red are connecting points for what looks like the gonads in bright yellow."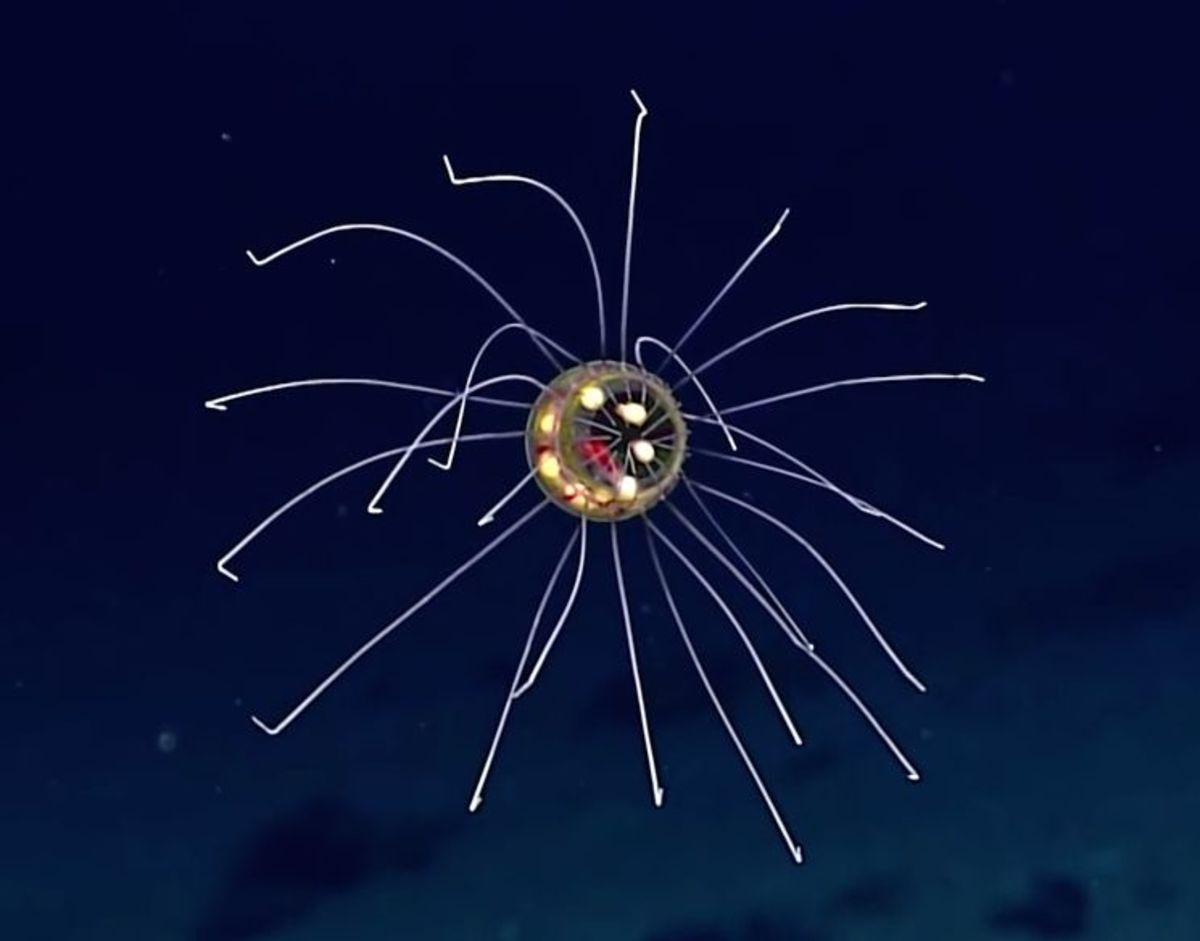 The footage certainly captivated the online media, which offered various descriptions and observations.
Scientific American wrote that it "almost looks photoshopped." HuffPost Science called it a "surreal sea creature." Time magazine said it was "trippy." LiveScience wondered whether it was a jellyfish from outer space.
It definitely has alien spaceship quality. We can't help but wonder what other bizarre sea creatures Okeanos Explorer will come across over its three-cruise expedition that goes through July 10.
More from GrindTV
An Interview with Jessie Gentry, President of The Velvets Motorcycle Club
Tabata is the fast-paced workout for people on the move
For access to exclusive gear videos, celebrity interviews, and more, subscribe on YouTube!