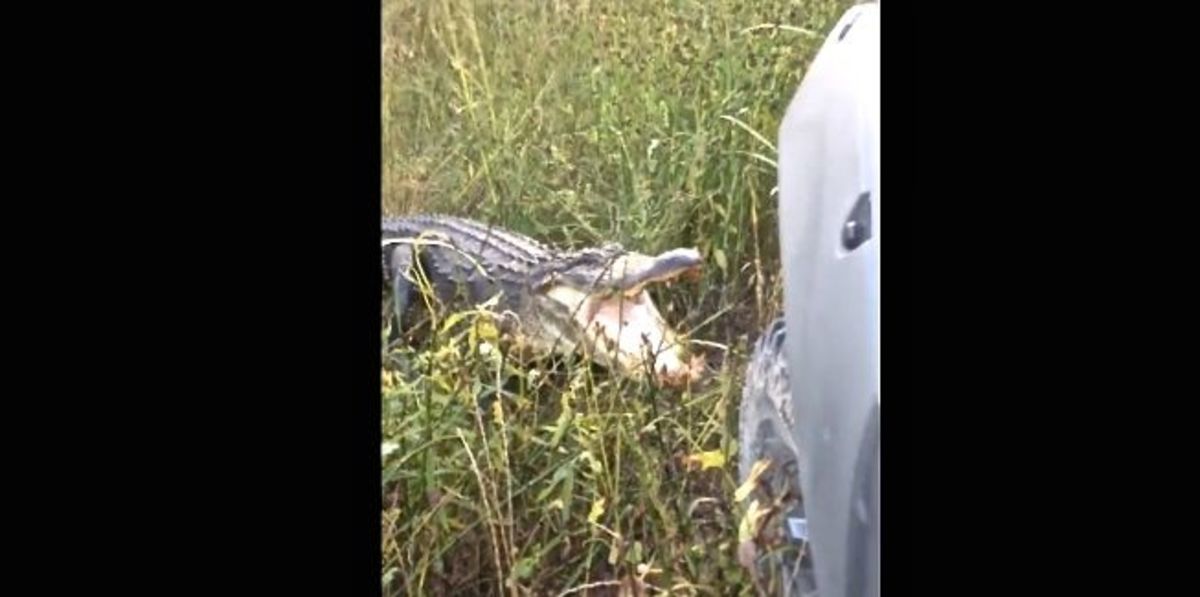 Keith Carmouche was driving home in some tall grass in Avoyelles Parish of Louisiana on Thursday when he happened upon an alligator. Instead of driving around it, he played a game of chicken and got burned. Big time.
The alligator didn't flinch. Instead of turning and running as Carmouche's truck inched forward, the alligator went on the attack:
The alligator ripped off Carmouche's front bumper, causing about $1,000 worth of damage, according to Jukin Media. Carmouche's reaction on the video is priceless: "Oh that's nice. Son of a gun."
"I honestly thought he would back up and run the other way, when he did the exact opposite," Carmouche told Jukin.
"Afterwards, I got out of my truck, with the alligator still present, grabbed the bumper pieces, and then left."
 
More from GrindTV
Sharing the outdoors: What I missed by avoiding crowds
This Week in V.O.D.: Timewarp to '90s surf, a base jumping dog and more
Man sets Guinness World Record for farthest hoverboard flight
For access to exclusive gear videos, celebrity interviews, and more, subscribe on YouTube!