Beauty is pain on the Omni Amelia Island Plantation's Oak Marsh course, a 6500-yard tract of Pete Dye-designed, stunningly maintained sadism. Amid the live oaks – shrouded in the obligatory spanish moss – players attempt to maneuver up tight fairways, negotiate uneven lies, and interpret confounding greens. On the iconic 16th, hemmed in by pristine marshland, saving par feels like making a birdie. The agony is exquisite.
Knowledgeable players know the brand of torture to expect when they step onto the first tee at a Pete Dye golf course. The golfer's abilities will be tested, high stakes shots will be attempted, and courage will be either grandly rewarded or severely punished. Fourteen of the course's holes employ water hazards. You'll want to bring extra balls.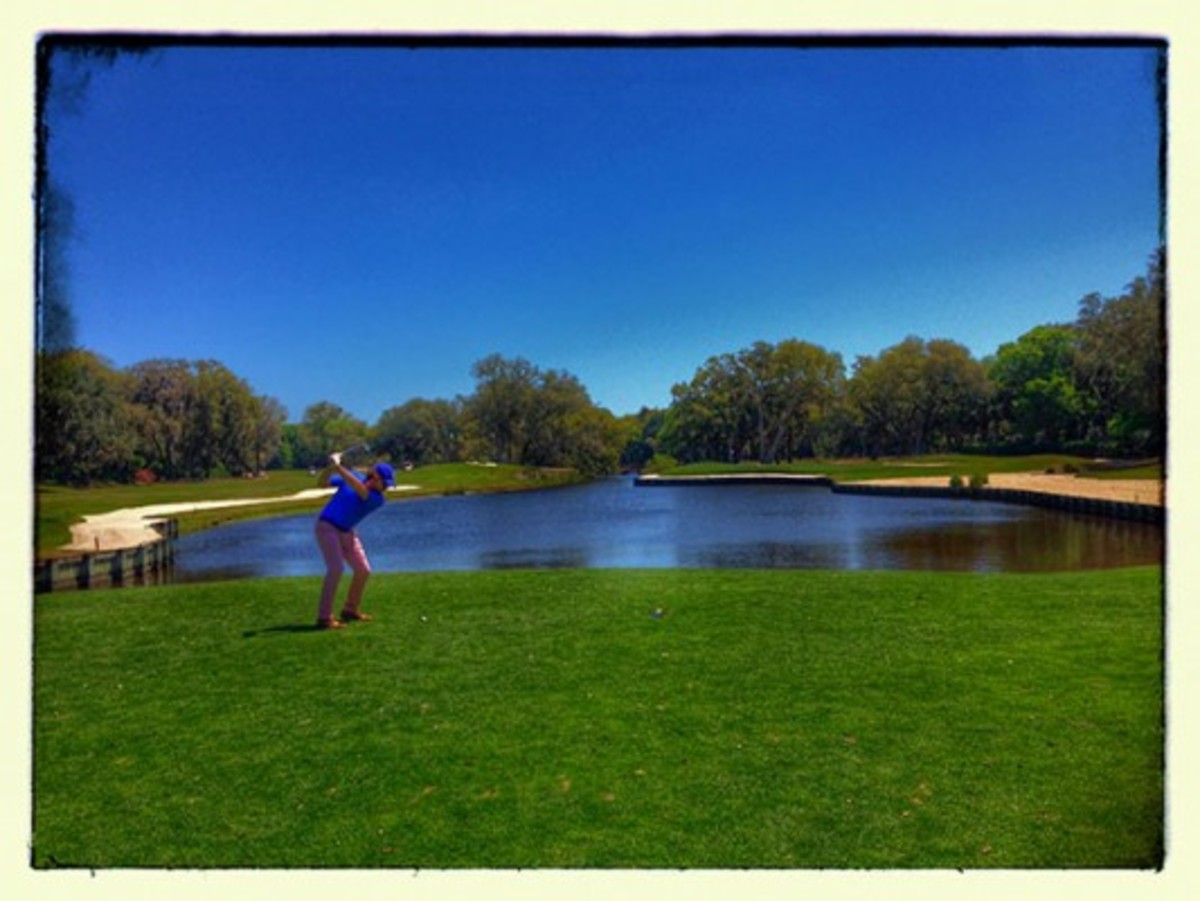 The course offers one major kindness: Players can lick their wounds (or salt them) at the Omni's expansive tequila bar, which stocks more than 100 different  blancos, reposados, and anejos including the resort's own signature barrel-aged Herradura. The drink, like the resort itself, an exercise in good taste. Since purchasing the Amelia Island Plantation in 2010, Omni has poured $85 million into the resort and its courses. The resort now boasts a massive pool complex including an adult-only infinity pool on the first tier and a more family-friendly splash pool.
Still, the Omni is fundamentally a golf destination. That's why it was featured on Big Break Florida, the Golf Channel's reality show, and why the pool areas are curiously in the middle of the day. Along with the Oak Marsh course the resort boasts two other 18 hole circuits. The Ocean Links is a shorter par 70 course designed by Bobby Weed, that features five exquisite seaside holes, where a stiff ocean breeze will test a player's ball control. The Long Point course slithers through the marshland, which provides many of the course's hazards. Designed by Tom Fazio, Long Point is a member course with exclusive access granted to Omni Amelia Island Plantation guests. It's almost as beautiful as Oak Marsh and half as cruel. 
More Information: The Omni Amelia Island is located on a barrier island off the Northeast Florida coast about 45 minutes from the Jacksonville airport. Rooms at the Omni start at $219 and a round of golf on the Oak Marsh runs $120 before 2 PM.
For access to exclusive gear videos, celebrity interviews, and more, subscribe on YouTube!