"The Dawn Wall" tells a story far beyond how it took Tommy Caldwell and Kevin Jorgeson 10 diligent years to summit the never-done-before "Dawn Wall" of El Capitan in Yosemite National Park. Until now, the world's best climbers and experts in the field have considered it impossible. In fact, the act of climbing it defies physics – as does Caldwell's climbing skills despite losing an index finger.
This documentary digs deep into Caldwell's life story, and how he worked through endless amounts of barriers that would hinder just about anyone but himself. Losing a finger and saving his crew's life after being kidnapped by a group of rebels in Kyrgyzstan are just a couple of the things that built Caldwell into the astounding achiever that he is today.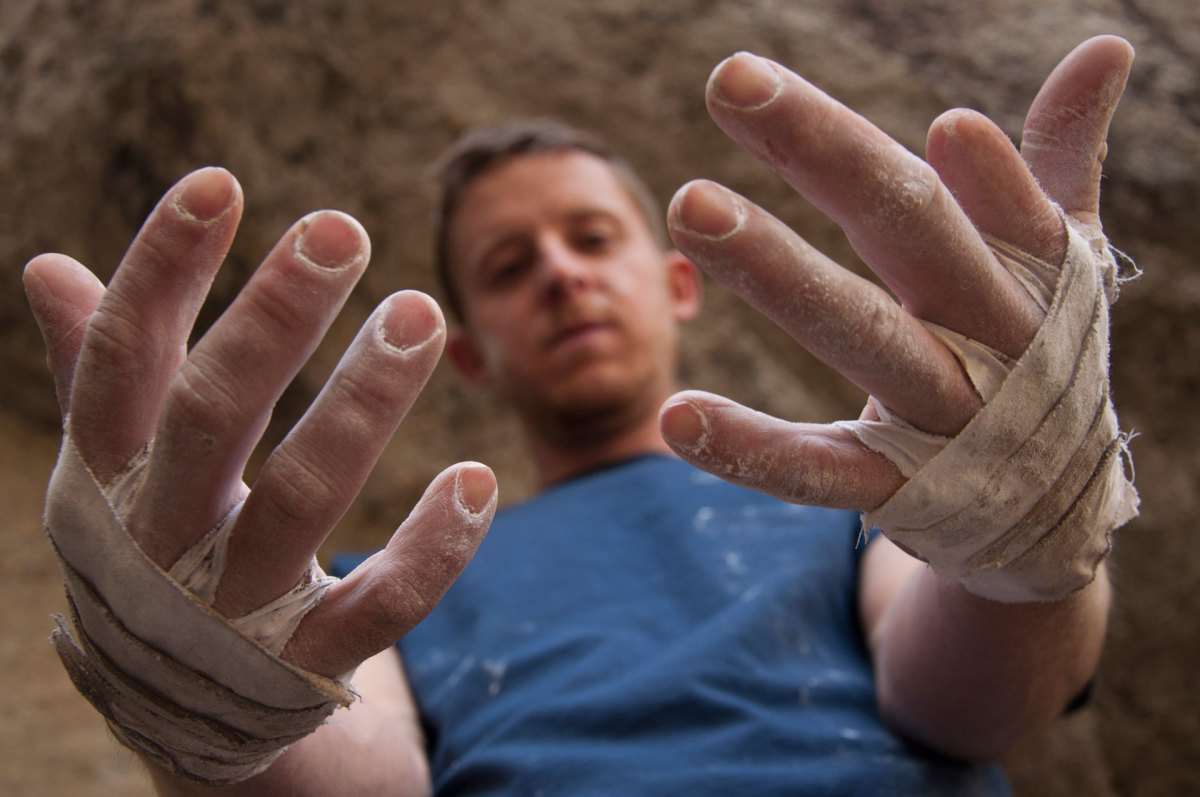 "The Dawn Wall" is a beautifully crafted documentary that will have you in awe from start to finish. We were so moved by the film's trailer that we had to grab an interview with Co-Producer Josh Lowell. He filled us in on the sheer intensity that came along with filming this project.
What was the hardest part of the entire production process?
The most challenging part was that we kept it going for so long. We started this production in 2008.
At times, was it hard to keep your cool while Caldwell and Jorgeson ran into sketchy moments during their climb?
There aren't too many life-threatening conditions for their style of climbing because they are attached to the wall. The difficulty of the climb is the physical challenge of it, so the most they fall is about 100 feet. They can endure injury, but they know what they're doing so it was mostly about holding my breath and feeling my heartbeat when they had a challenging section to get through.
An intense moment was watching Kevin try to get through a 100-foot pitch for a week straight, after Tommy had already gotten through it. Everyone was wondering if Tommy would wait for him, finish without him and if he'd even be able to do it in the first place. At times, Kevin would have to rest for two days straight to let the skin on his fingers heal. Finally, he did it at 1 a.m. so as I filmed from the bottom, I watched my brother Brett film him while hanging from a rope.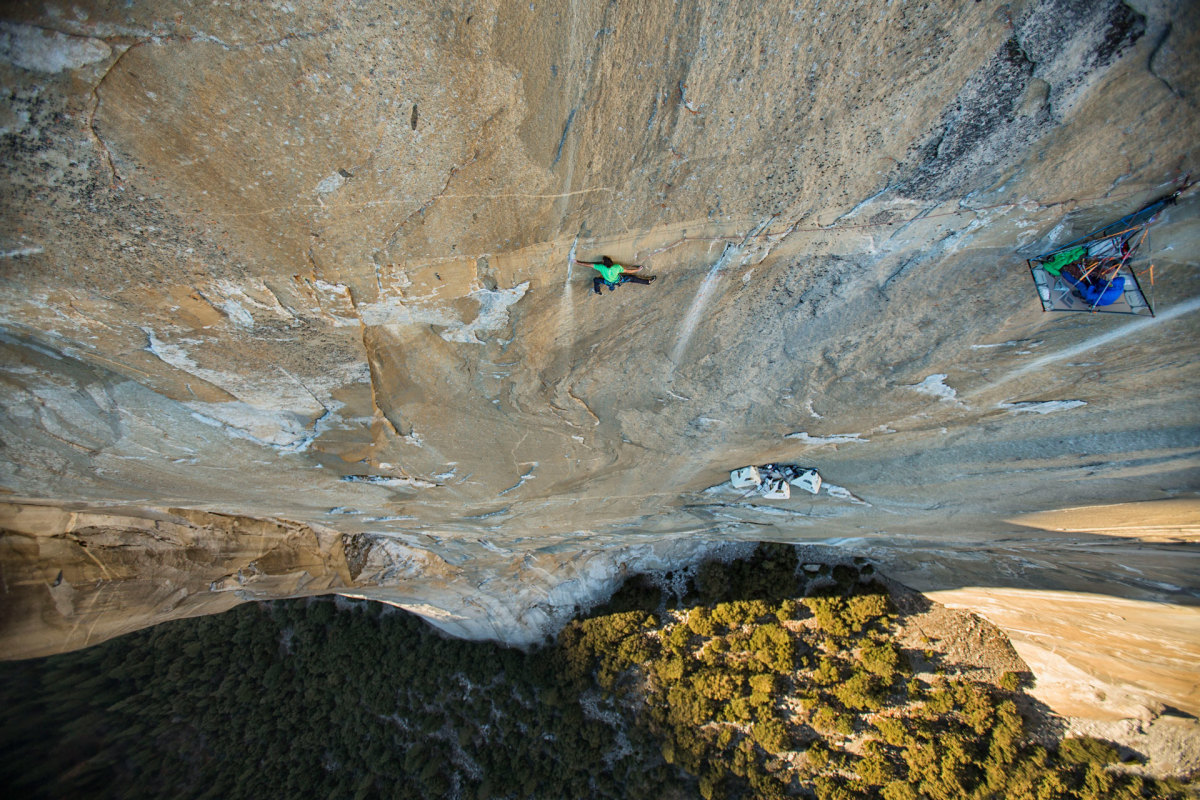 So there no drone shots to capture the close-up angles? You had a filmer with them the whole way?
You're actually not allowed to use drones or helicopters in national parks, especially in Yosemite. We had to be really creative with how we could film climbers on the wall which meant, yeah, hanging on ropes next to them, and not only filming the climbing but also the really intimate moments before they went to bed, or right as they woke up.
That's what the documentary is about: intimacy and power. It tells a story far beyond the climbing. It shares Tommy's life story which if you don't know much about, is definitely worth learning about.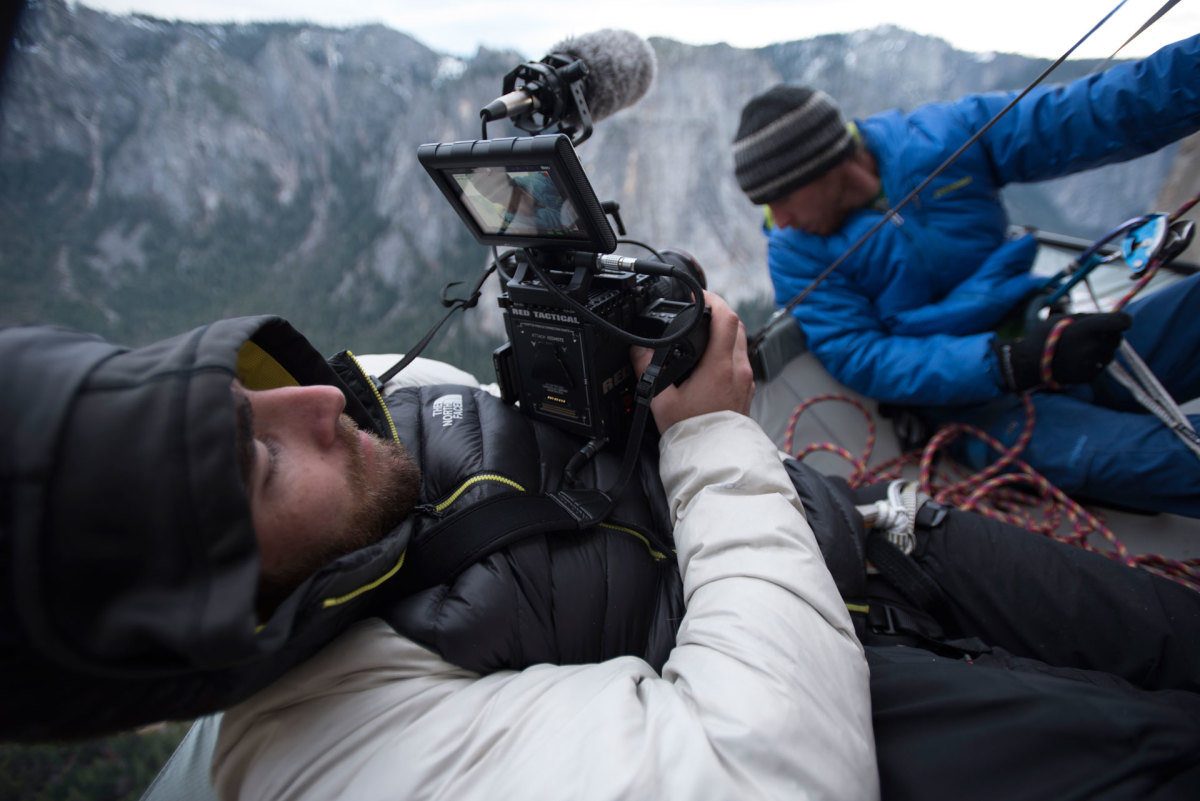 Prior to the climb, could you have ever imagined the amount of media coverage that would transpire? Did you make any adjustments when it did, or did you simply stick to your plan and let them watch?
No. I could have never imaged that the whole world would watch. That came out of the blue and I was in shock. We had been filming this for about seven years and planning it for over 10 so the climbing community was following it closely – especially on day nine when Tommy got through a section that he had never gotten through before.
Shortly after New York Times reporter John Branch (who writes about mostly climbing and skiing) reached out and interviewed Tommy while he was on the Dawn Wall. Luckily, cell phone reception was randomly really good there.
After that, we accepted an interview with NPR during the climb but once that was over we blocked all media from Tommy and Kevin so they could focus on the climb.
Anyway, there was live news coverage every day, the story got six front pages in a row and it was streaming all over the world. It became a phenomenon I could have never imaged, but in a sense, it was gratifying. It validated that this project and story that I believed in so much could translate beyond the climbing world.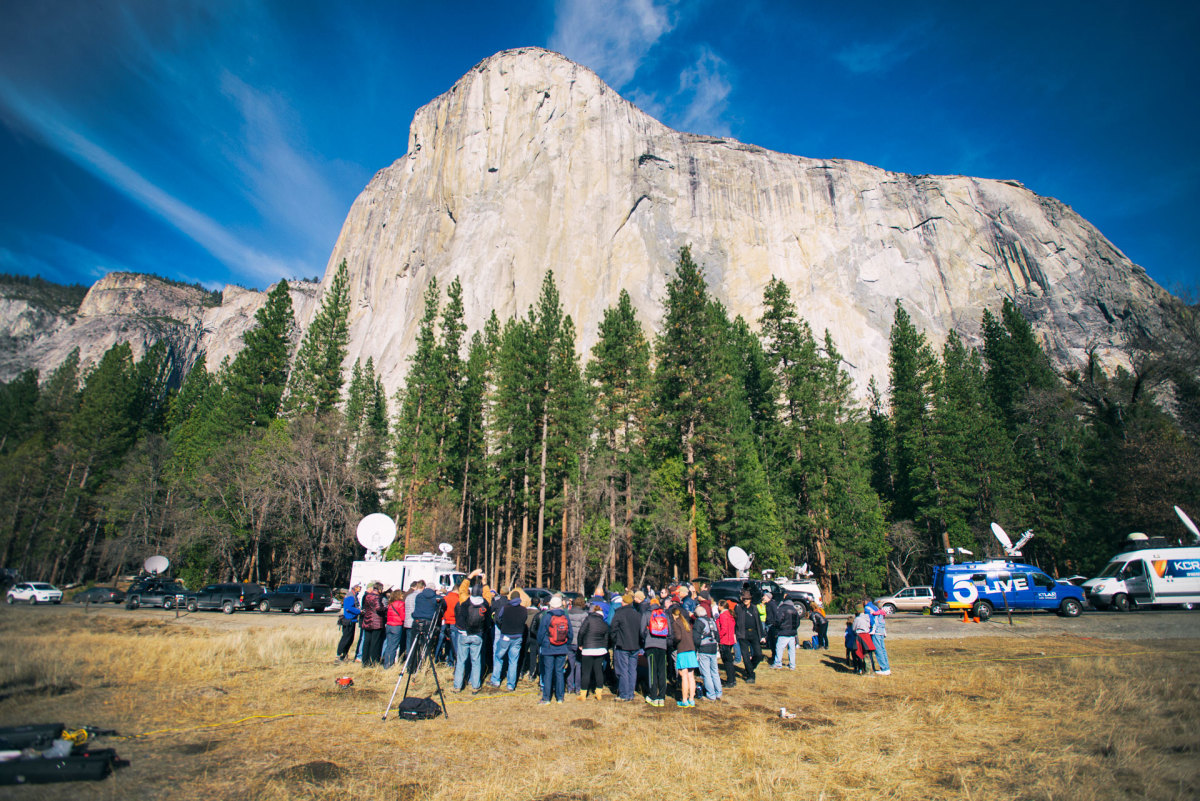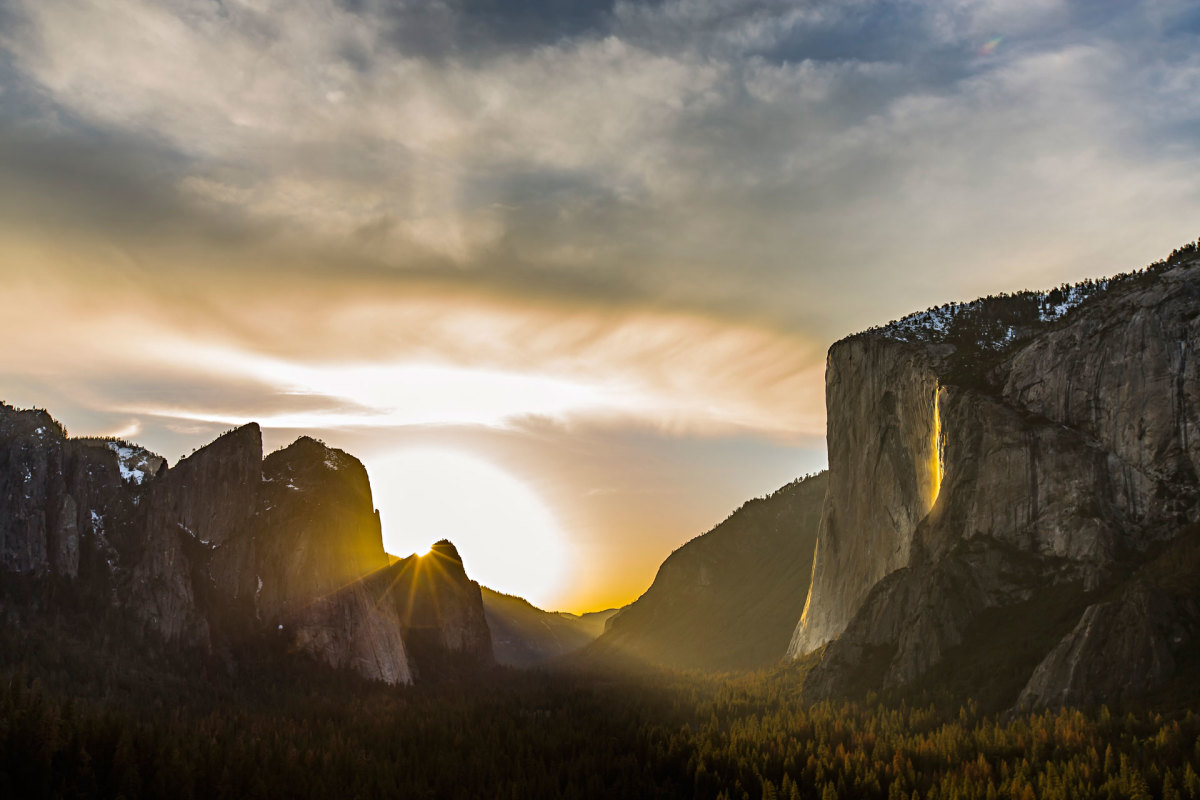 Starting Friday 9/14, "The Dawn Wall" will be screening around the world. Be sure to check out the full list of screenings to secure your spot in the audience.
All Photos Courtesy of Red Bull Content Pool.
For access to exclusive gear videos, celebrity interviews, and more, subscribe on YouTube!