All Photos: Courtesy of Ram Mikulas, USSMA
Skimo (short for "ski mountaineering"), is the sport of ascending a mountain or course on "skinned" skis (occasionally carrying them) and blazing back down. Its roots are in long-distance uphill ski-travel tradition known as alpine touring (AT) or randonee.
In America, modern skimo is really about fitness – building strength and endurance by training, and often racing, without the help of conveyance.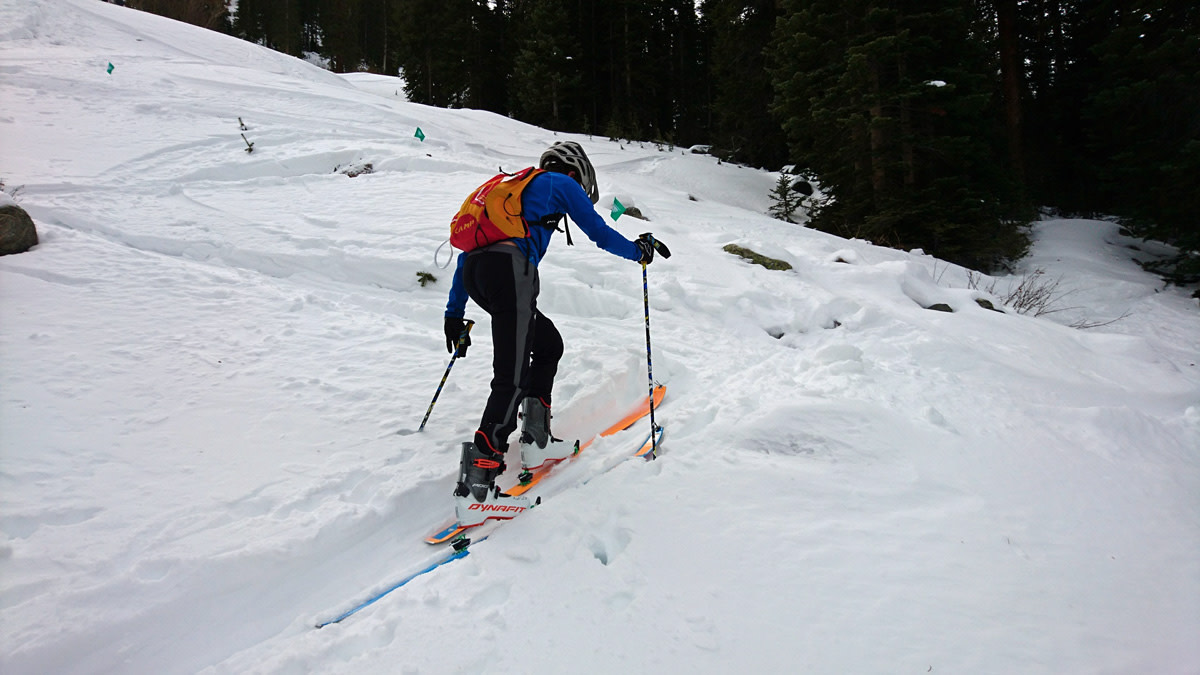 Ram Mikulas, president of the United States Ski Mountaineering Association (USSMA), told the Adventure Sports Network that the human-powered winter sports is the only discipline that's truly growing.
The sport was recently added to the Youth Olympic Games docket, and there's big push for its full designation in the next Olympics.
Skimo's rising popularity is attributed to better access, equipment and education. More ski areas around the country are offering new ways to skimo, although they all differ in policies on when and where you can do it, and many are hosting races.
For those who want to ski uphill outside of a resort, getting into nature and a fit body fast, avalanche education and backcountry education classes have also proliferated.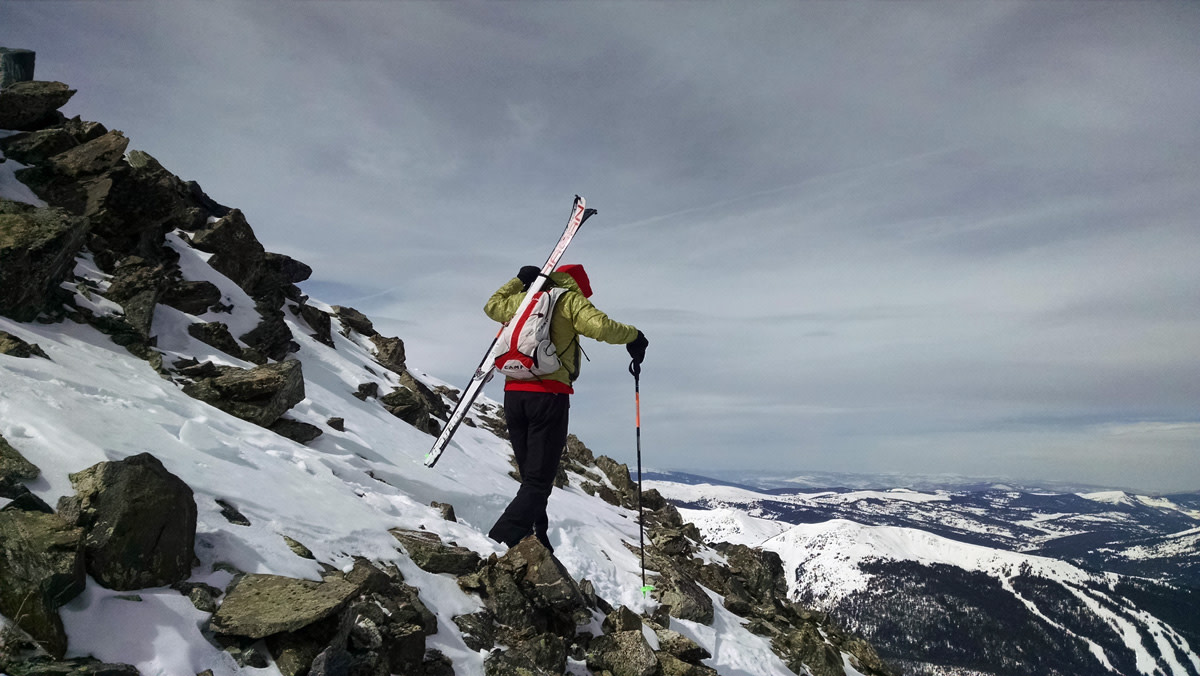 "It's an amazing workout," Mikulas tells ASN. "Instead of going to the gym in the morning, people are doing an uphill lap to the top of a mountain to get that workout."
Nikki LaRochelle, 33, of Breckenridge, Colorado, turned to skimo under the influence of her husband, a skimo racer.
"It seemed like a good fit for me because I liked running and endurance sports, and I also grew up alpine skiing," she tells ASN. "I loved it immediately, even though my first races were a total disaster."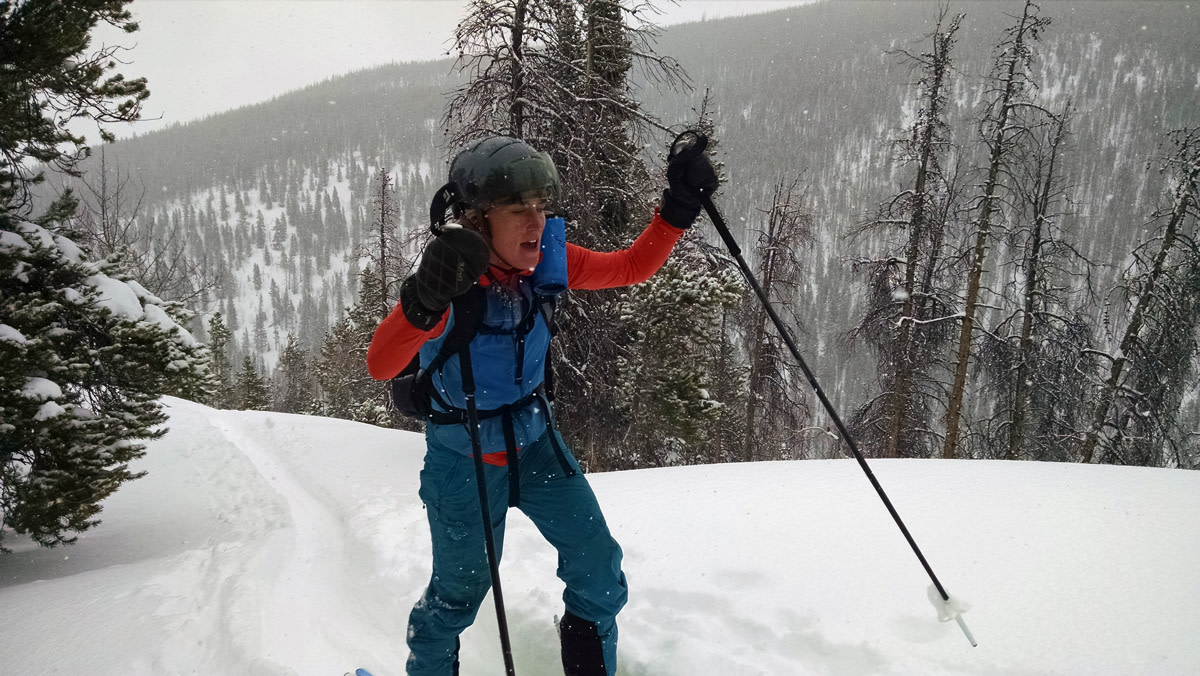 Gear (especially AT boots) is essential to avoiding disaster. "Boots, like with shoes for any sport, are important," Mikulas says.
Because you lift your heel from the binding to climb on a skimo setup, you need comfortable boots that fit well and don't lead to blisters.
As for skis and accessories, it's all about your end goals. "Weight and boots with a one-lever flip to lock boots into an alpine position are factors if you race," Mikulas says.
You want simple functionality, light skis for going uphill and a good range of motion.
Renting equipment and testing it a local ski area first is smart way to start. There are AT-specific shops that can show you the ropes, or resort-based partnerships with brands like Dynastar that let you test the latest equipment right from a base area.
Online retailers like Skimo Co. and Cripple Creek Backcountry and are also options.
Mikulas says once athletes get skimo basics dialed they quickly want to step up to the challenge of racing.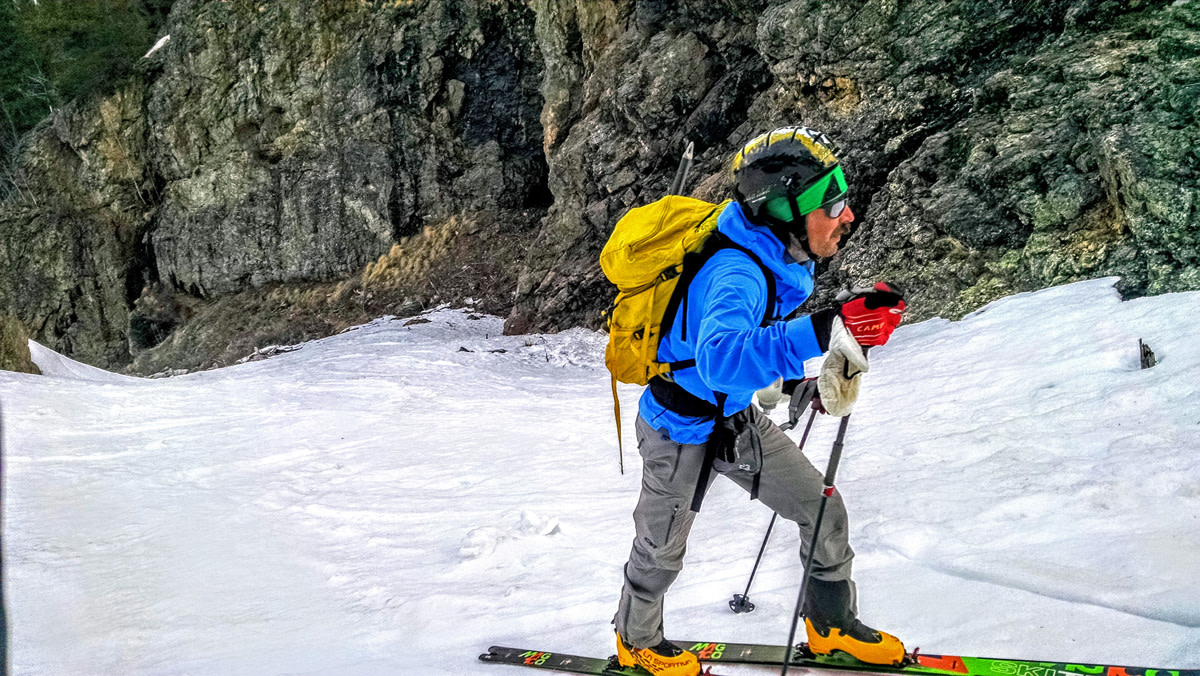 "Skimo is a very dynamic sport," LaRochelle says. "There's so much to it, which is why I love it so much. You have to have the strength and endurance to skin up a lot of vertical, anywhere from 2 kilometers to 12 kilometers and beyond."
In racing, there are the technical aspects of managing bootpacking and transitions, plus fueling, drinking and dealing with cold and wind … And don't forget you have to be able to ski downhill, too.
"Because of all these elements, it really neutralizes the playing field," LaRochelle says. "The person with the biggest engine doesn't necessarily win."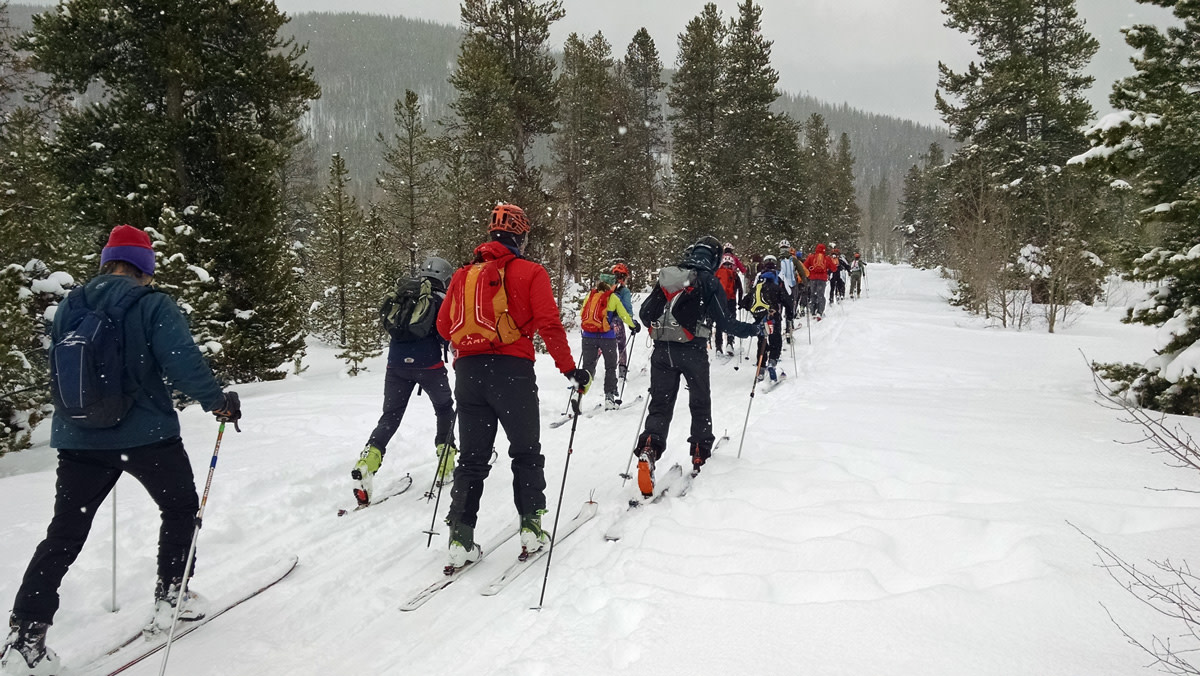 As it's becoming tougher to break into the upper echelons of oversaturated sports, skimo is giving folks a fighting chance at the podium. And, that might just be as fun as the fitness.
For access to exclusive gear videos, celebrity interviews, and more, subscribe on YouTube!