An Irons In A Bikini
Andy Irons' better half, Lyndie, gives us a sneak peak at her new bikini line.
I was recently o a trip to Tavarua with Andy Irons and his wife Lyndie. She's always wearing hot bikinis so we got to talking and she told me about her new Bikini line called Acacia. When girls talk to me about bikinis, I listen. I turned on the tape recorder to get the scoop, and of course I had to get behind the scenes at the first Acacia swimsuit shoot for your enjoyment. Check out Lyndie's line at www.acaciaswimwear.com—Chris Cote
TransWorld SURF: So how and why did you start a swimsuit company?
Lyndie Irons: Starting a swimwear line has always been a dream of both of ours. Growing up on Maui my partner, Naomi Newirth, lived in bikinis and later was introduced to the world of manufacturing and all the possibilities. I lived in my bikinis as well, growing up in San Diego. And now traveling the world with Andy with every destination being the beach a bikini is what most of my wardrobe consists of. I saw some samples Naomi had produced and really wanted to push Acacia and start the company with her. We have the same style and being close friends we just thought it would be a really fun venture to start together!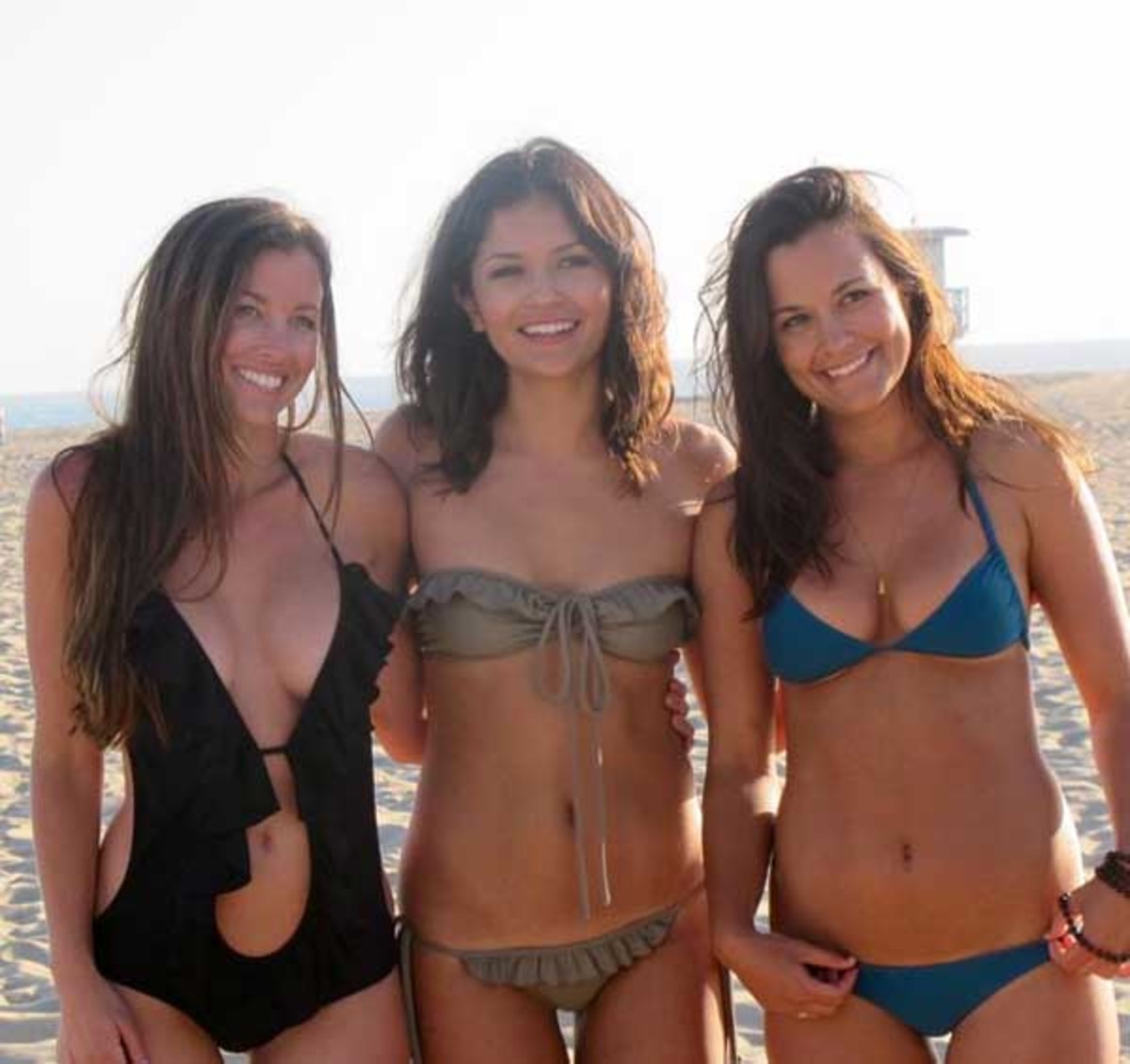 What makes for a good bikini?
It's all about quality, comfort, and fit. It has to make your rear look amazing and flatter your body type.
Everything was thought out so it was presented as a package, our look. The hangtags were specially made from a photo shoot Naomi did with really sweet Asian elephant in Bali. And with the hangtag we designed 3 little charms (an elephant, acacia tree, and a feather) that all carry special meanings to Acacia! Acacia's designs are described as the perfect low cut Italian bikini with a flirty Brazilian fit. Its what we both grew up wearing and we wanted to recreate something we both loved and would wear.
How small is too small for a bikini to still be hot, but classy?
I would consider ours HOT and still classy. Our bikinis we say are for the cute and classy but daring girl who isn't afraid to stand out. It's for a girl who isn't afraid to show a little skin yet she still looks amazing and chic. We're all about it going up the bum a bit but there has to be some fabric there. G-bangers are what we would consider not classy and too small.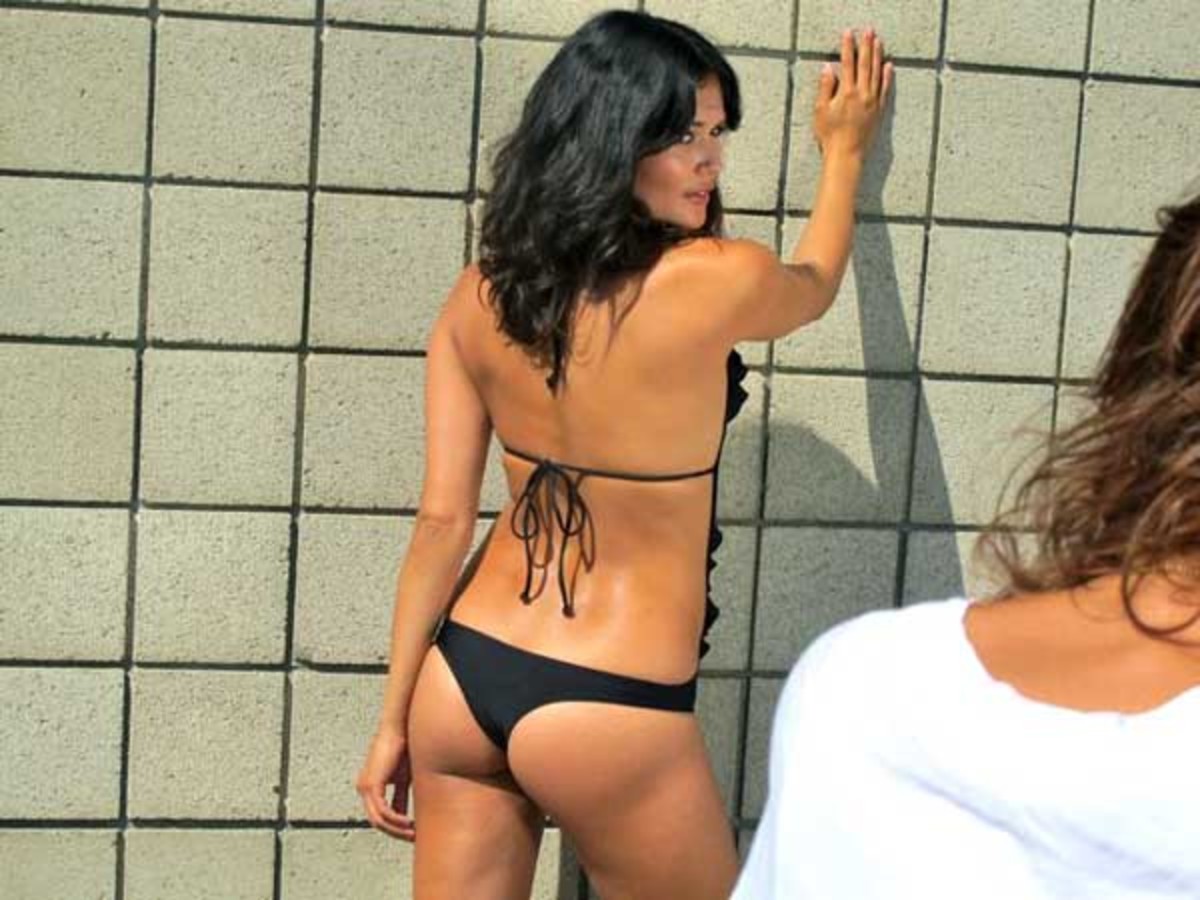 Most guys are surprised when they find out how much a good bikini costs: Why are the good ones so pricey?
Well some lines I have no clue as to why they are so pricey. But ours everything is detailed from our custom printed lining, to our Italian fabrics, and the picture on our hangtag that comes with the charms we specially designed for acacia. The whole production of our suits is high quality!
How has the initial reaction been for the launch of your line?
It's been amazing. All the stores that are carrying our suits have been doing great and the girls love them. Its so much fun to see our friends and other girls other then ourselves in Acacia!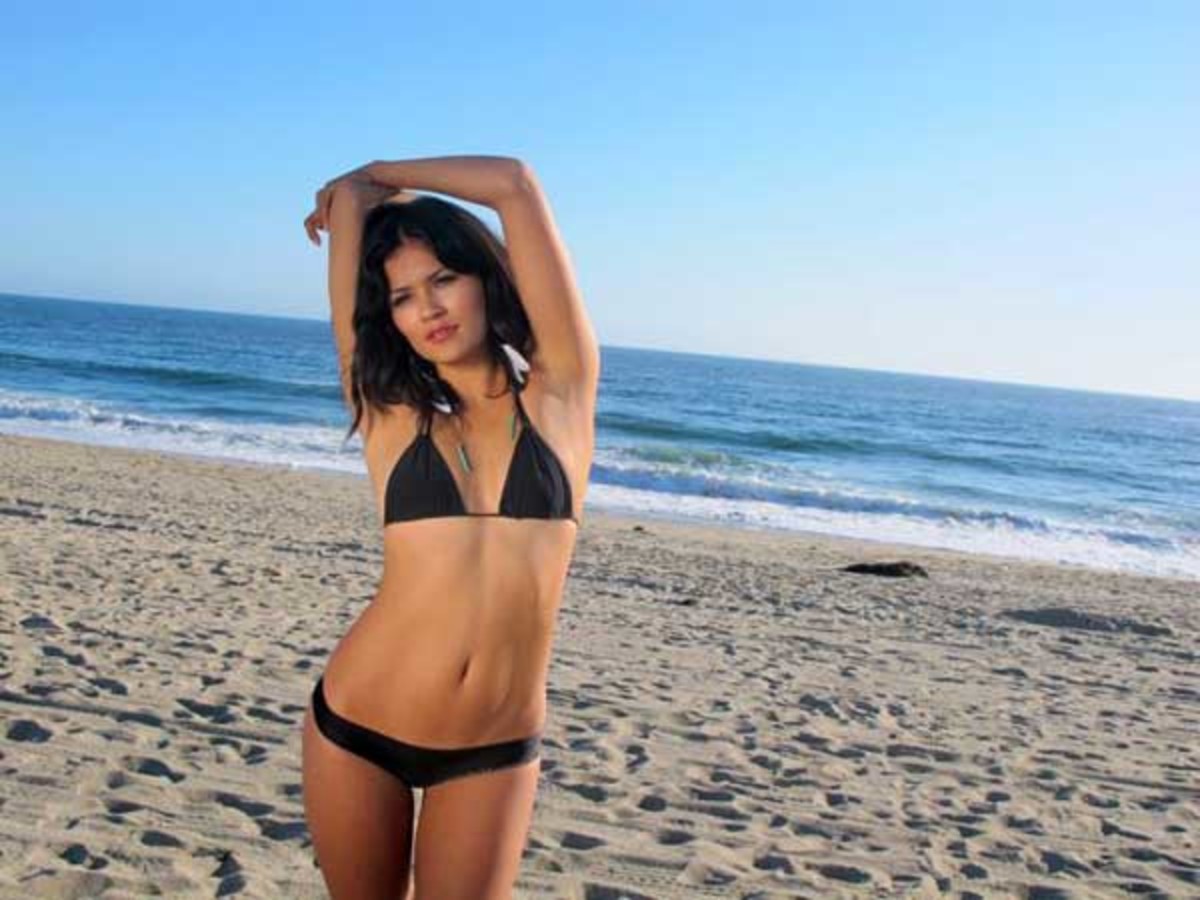 Andy, how do you like the new suits?
Andy: "I'm so proud of you girls. I think with Naomi's design knowledge and Lyndie traveling along with me to a new beach every couple of weeks, you girls know more about bikinis than most girls do, I know you guys are going to kill it," and then he gave me a high five.
For more information go to www.acaciaswimwear.com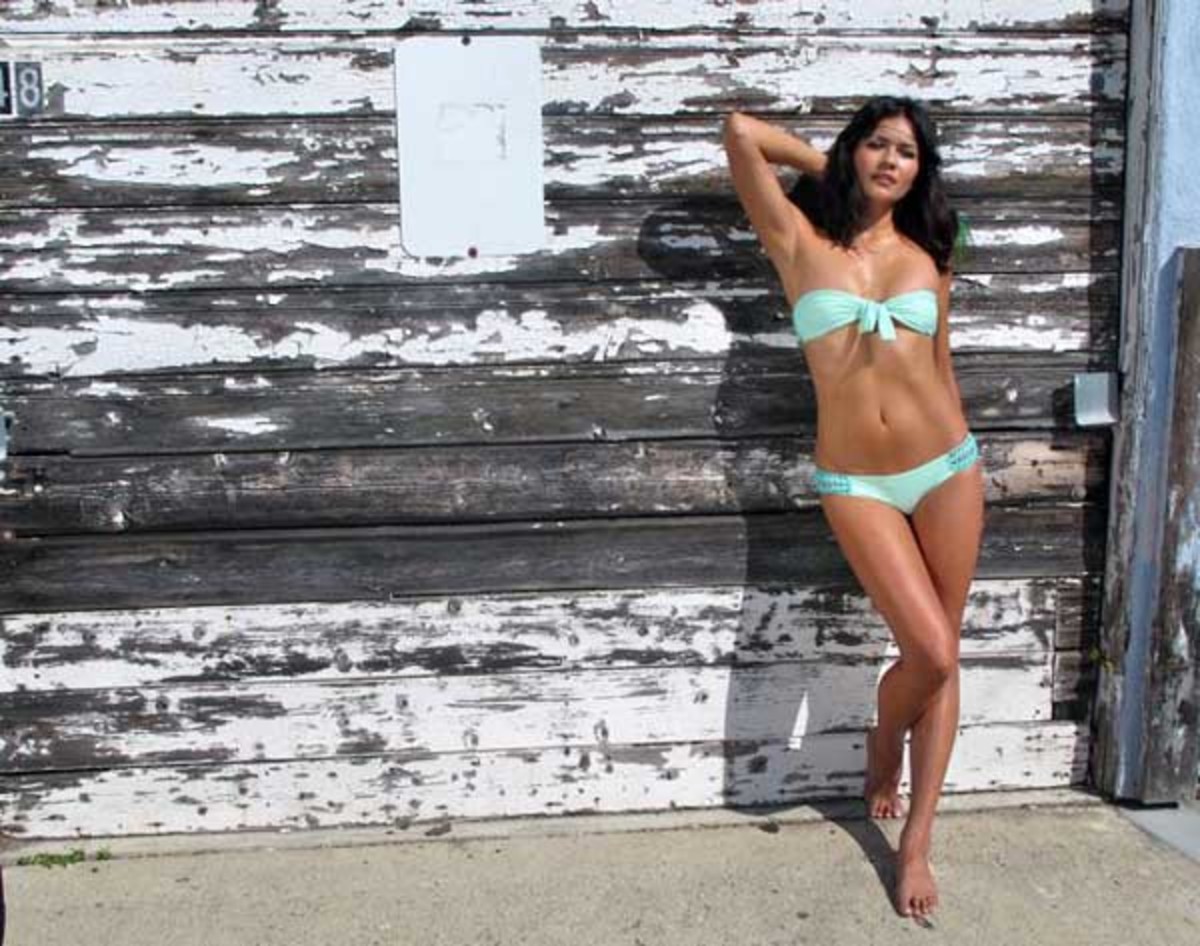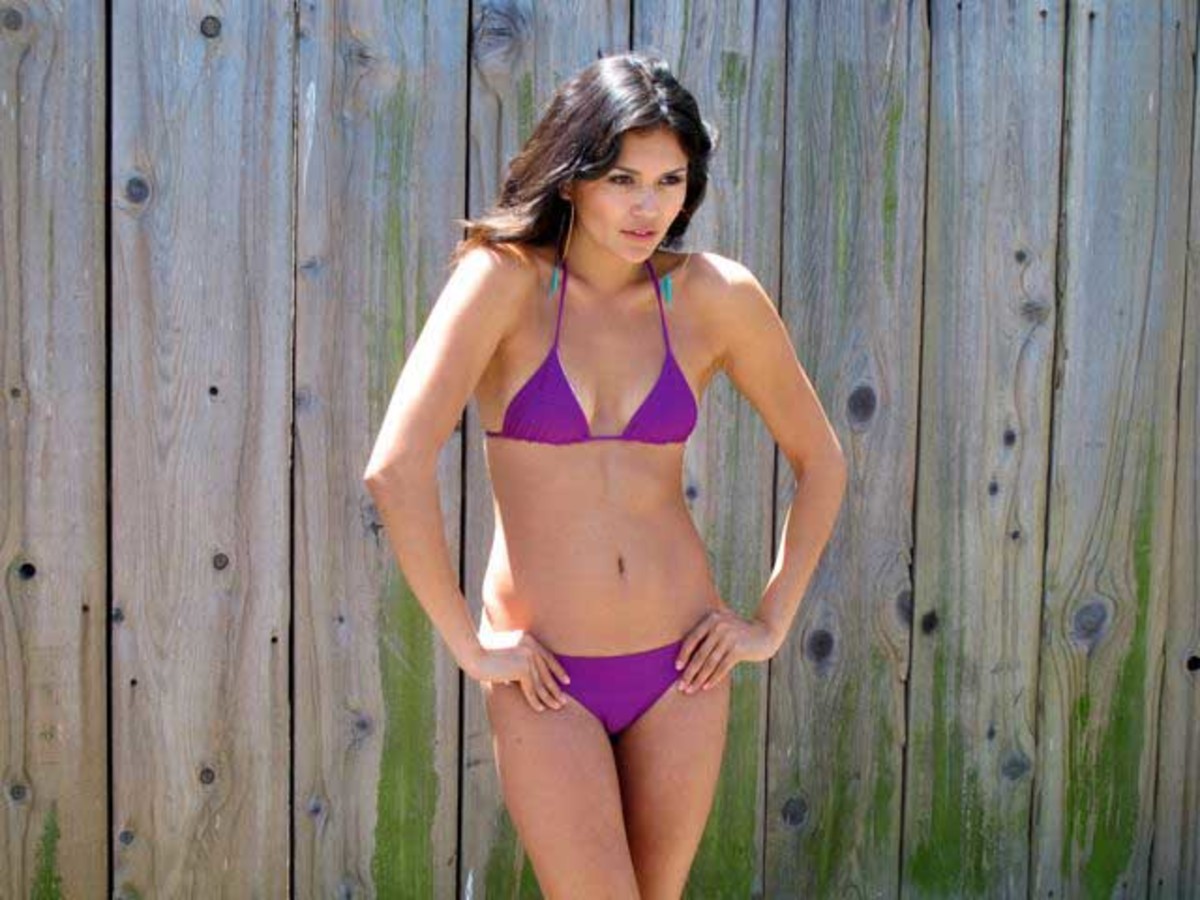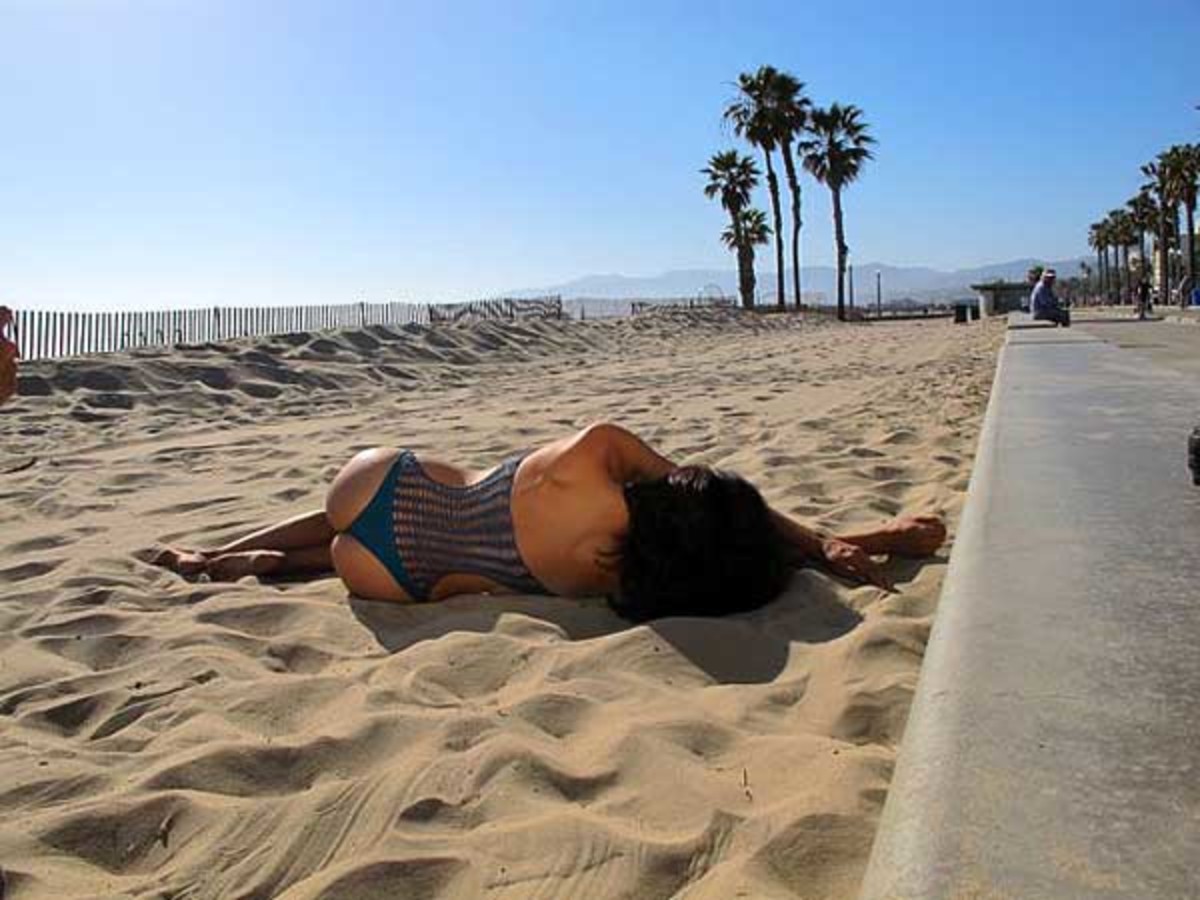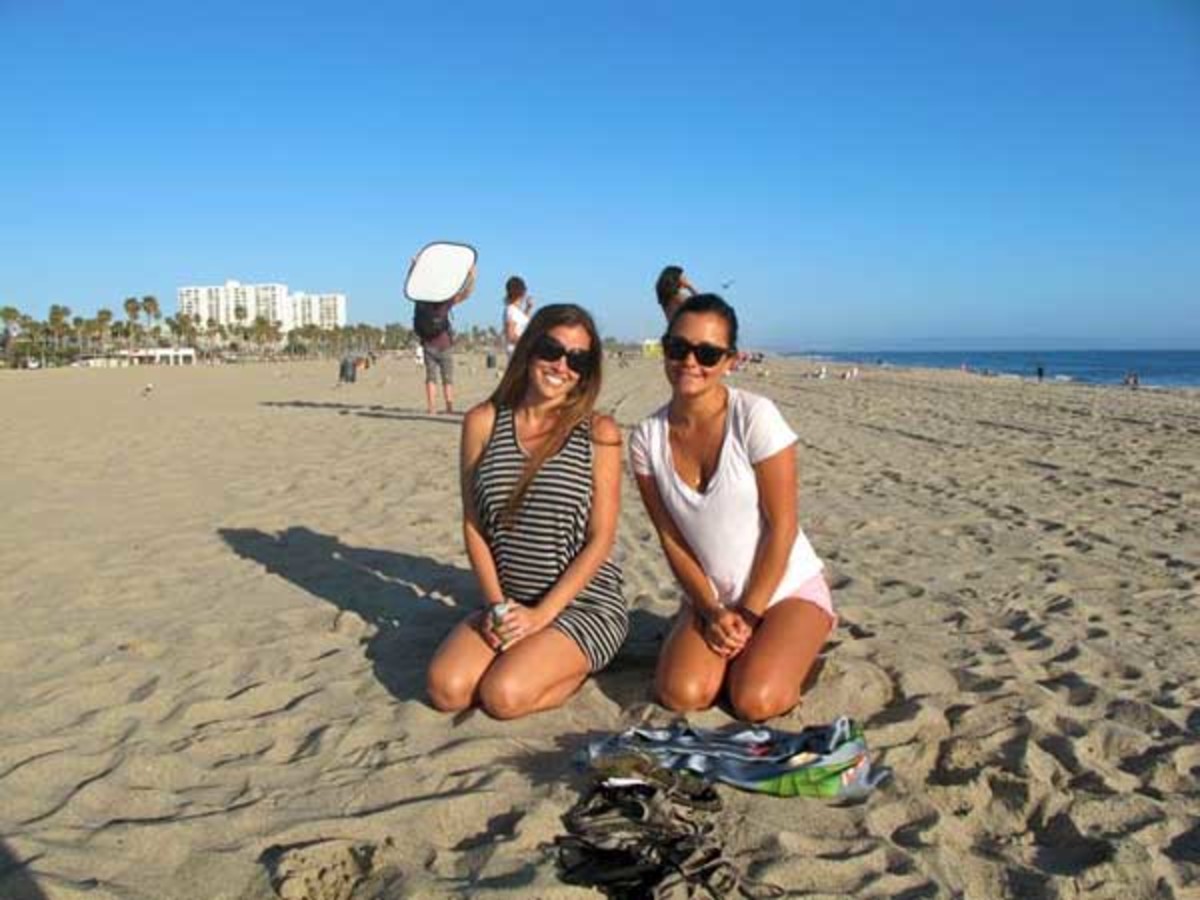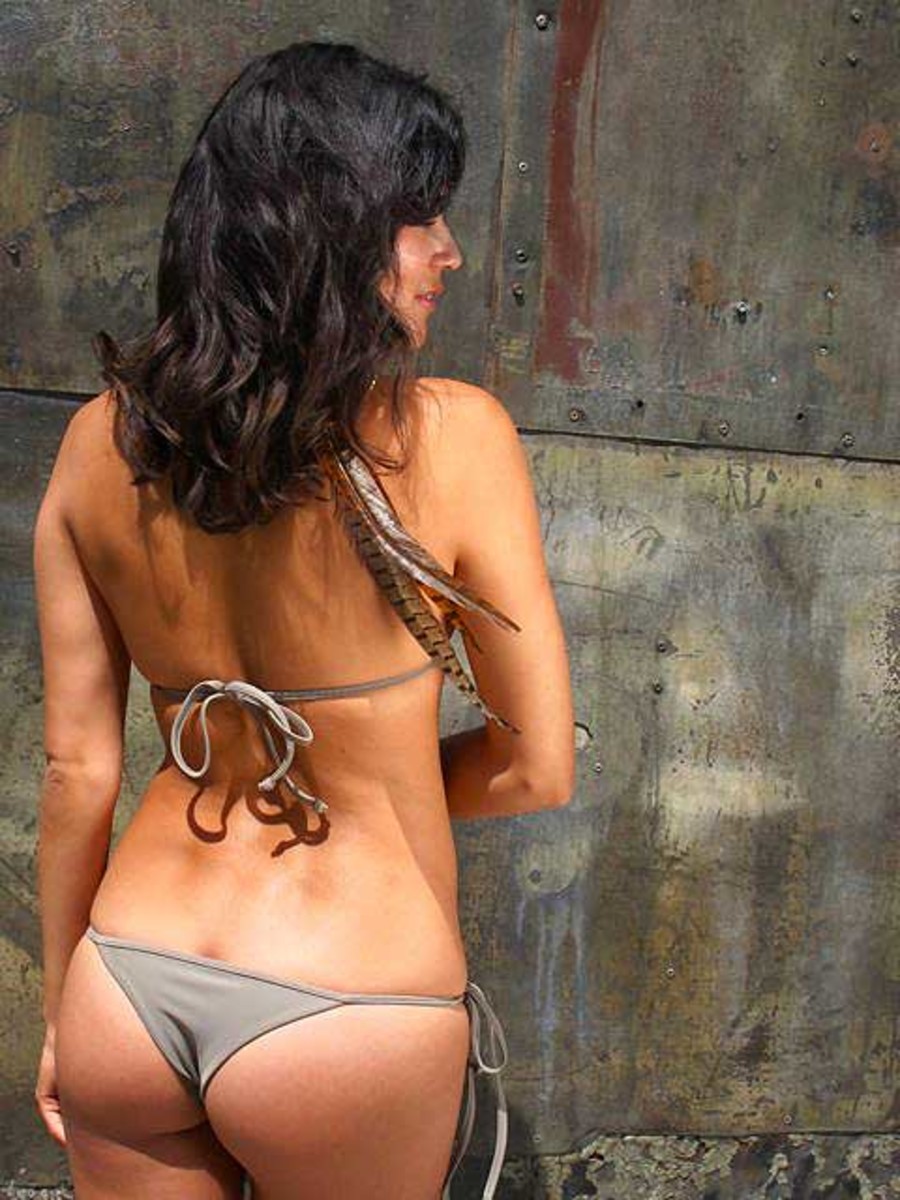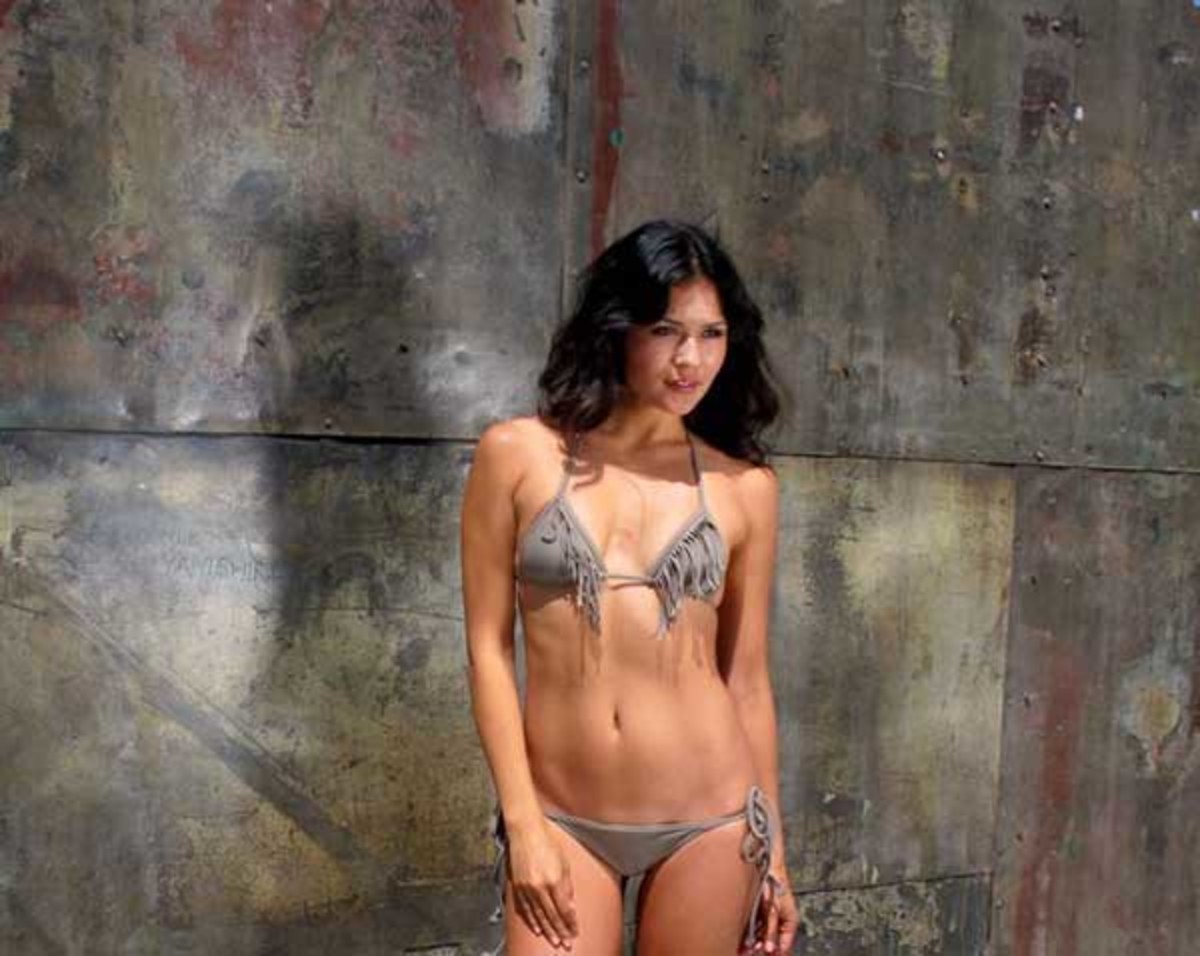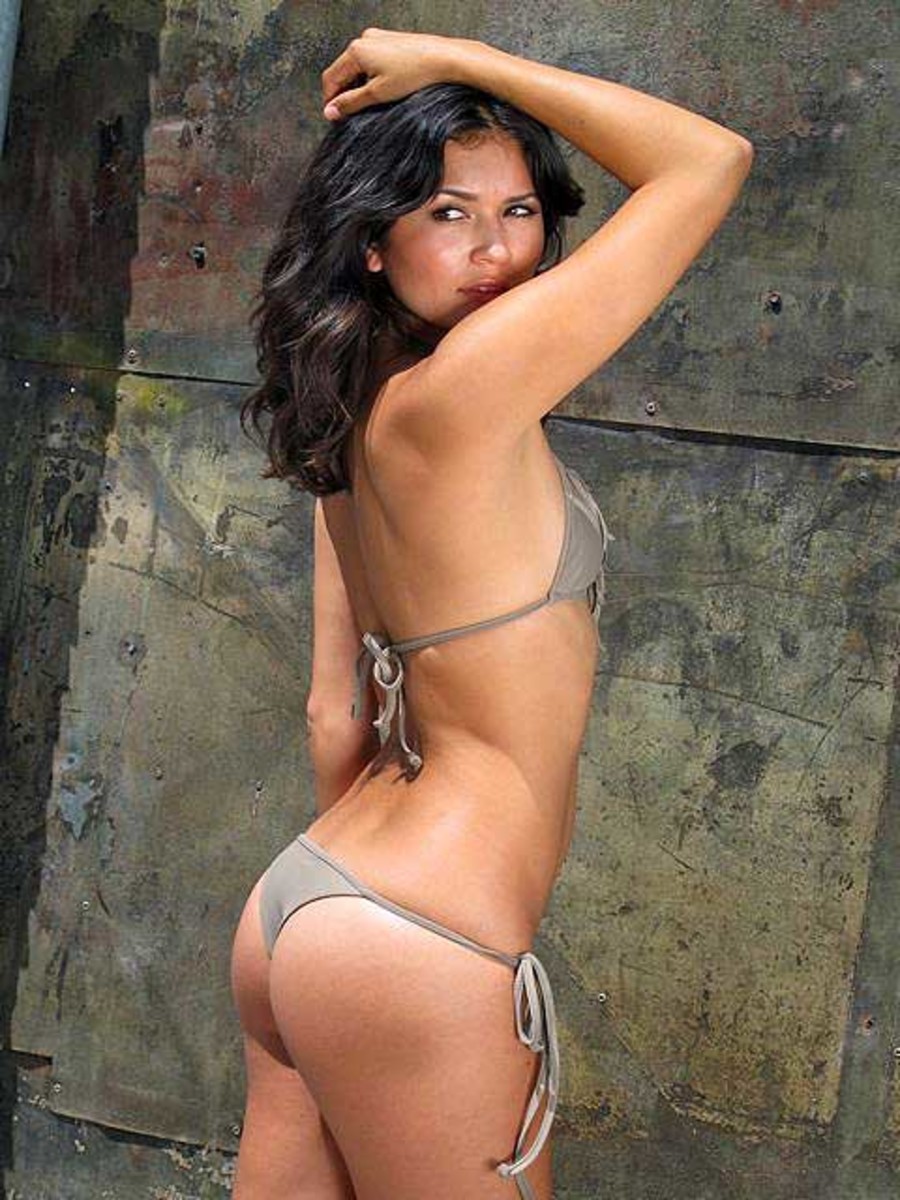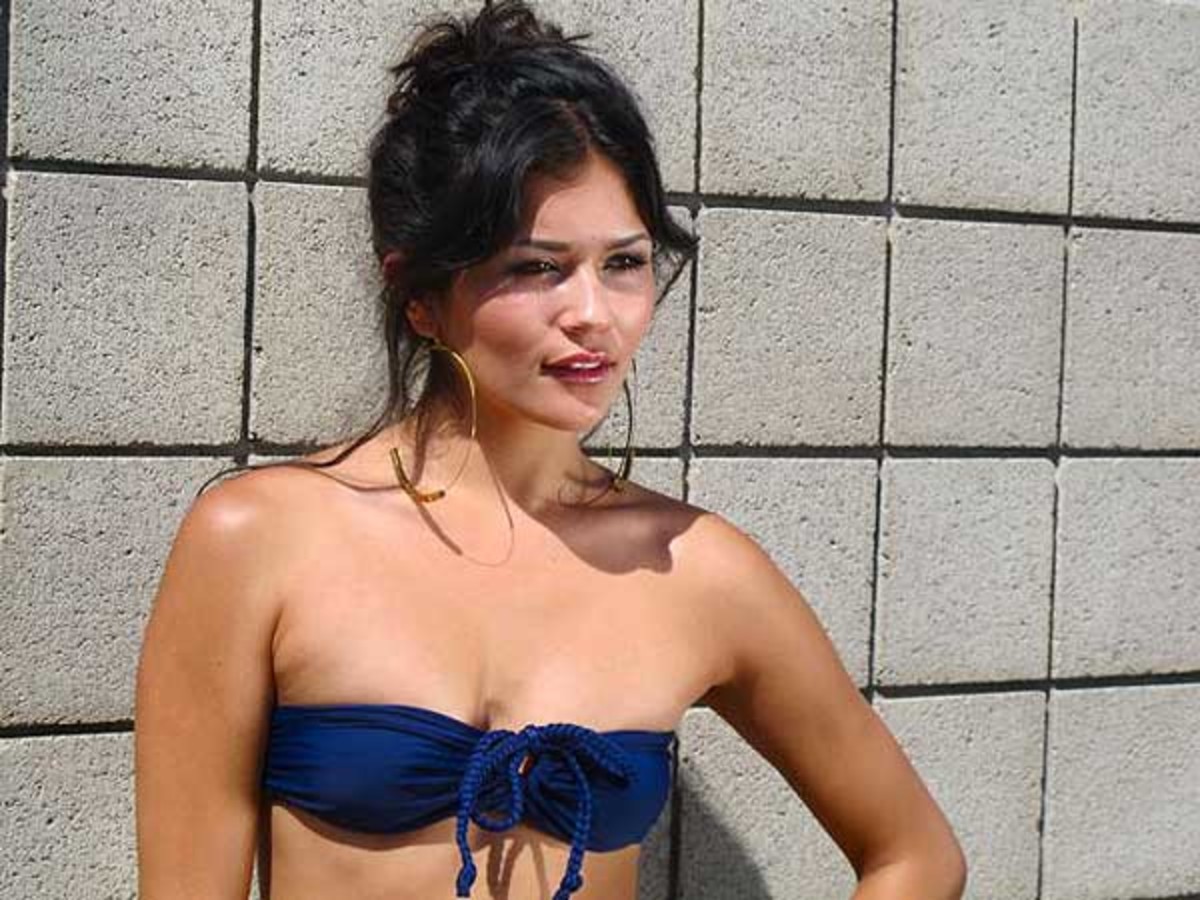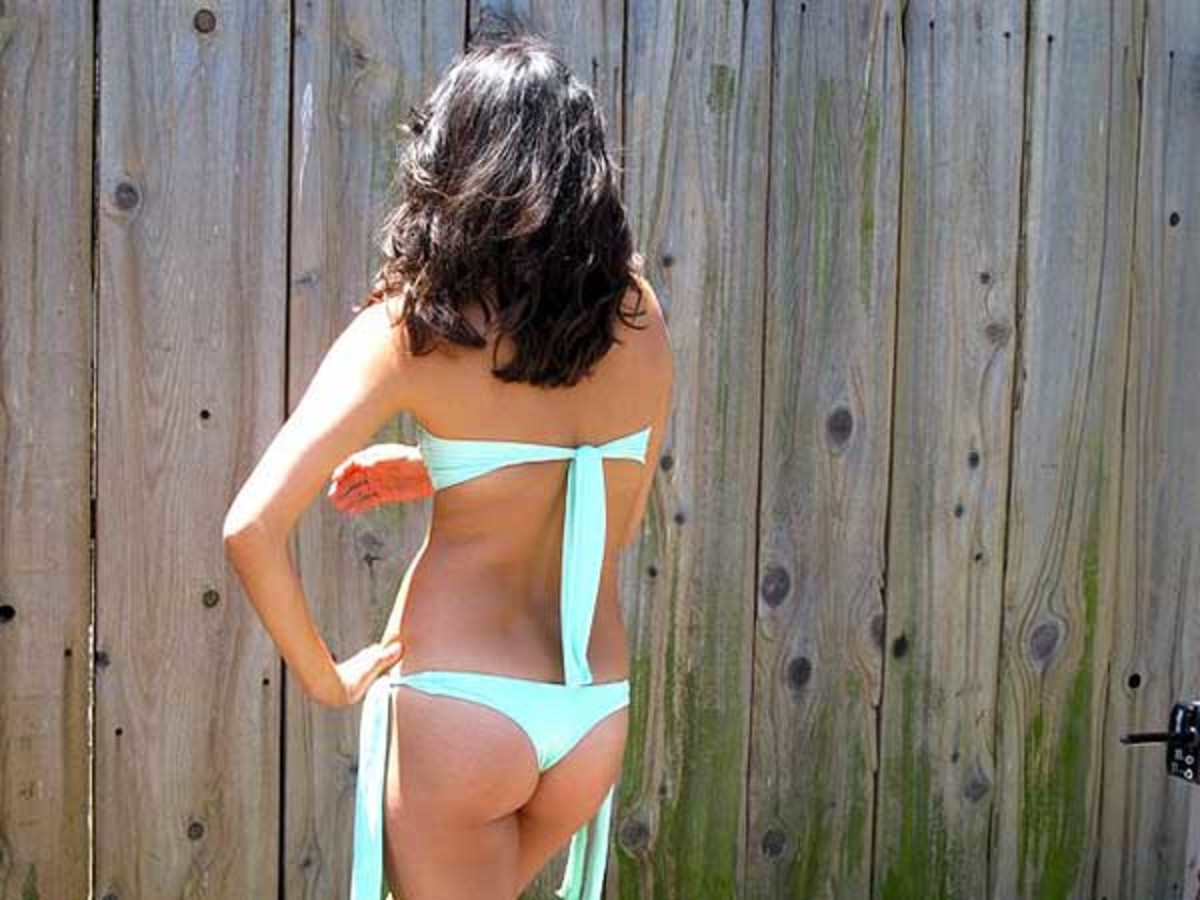 For access to exclusive gear videos, celebrity interviews, and more, subscribe on YouTube!