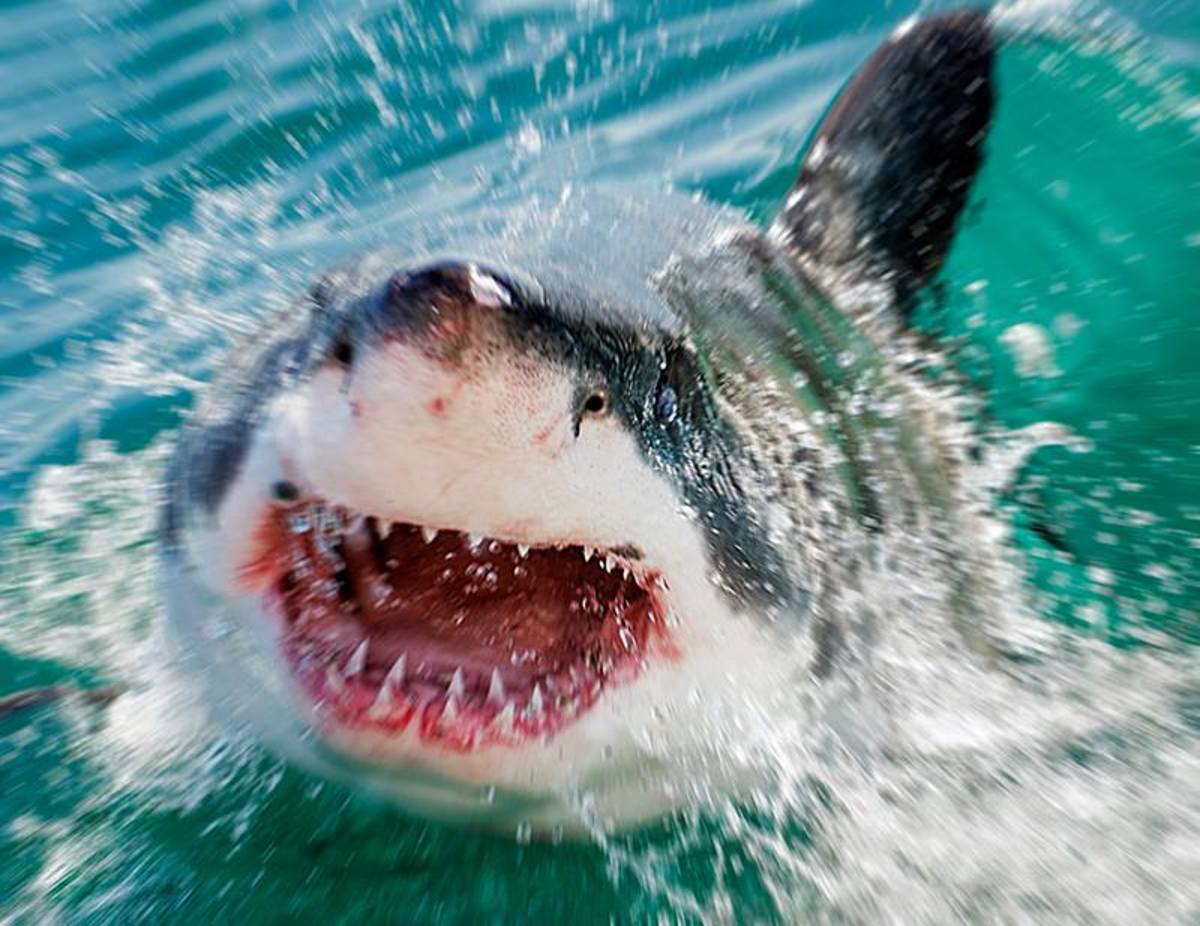 Daniel Botelho set out recently for the South African town of Gansbaai, often referred to as the great white shark capital of the world, in an attempt to illustrate "the anatomy of an attack."
The sharks that hunt seals in Gansbaai waters are known for breaching, sometimes fully out of the water, during their ambush attacks on the pinnipeds, and these explosive displays were what piqued the interest of the renowned photographer.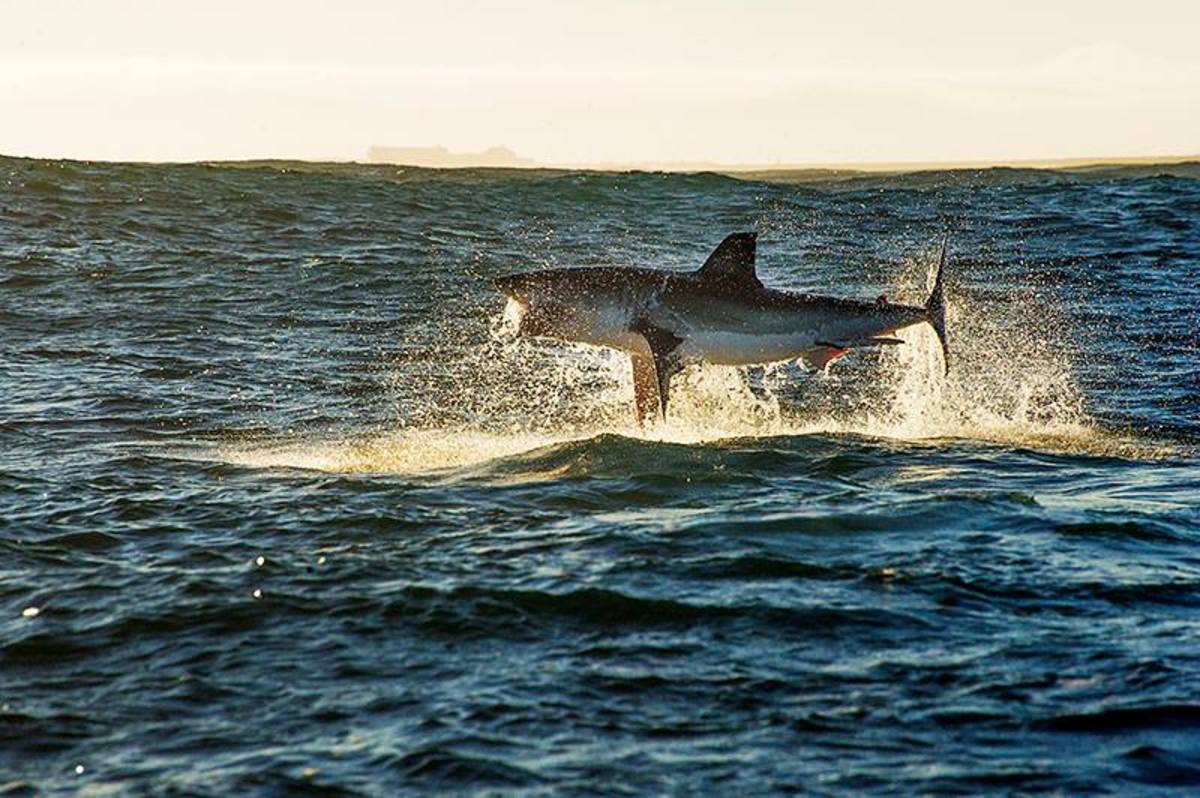 "It took me three months and many hours with the eyes locked into the camera's viewfinder to capture a moment that lasts one second," the renowned Brazilian photographer told GrindTV. "When the shark comes out with the open mouth for a short predation or even for a full breach.
"I really felt like I was mining gold, as sometimes I had only one good photo coming from an entire week from 6 a.m. to 5 p.m. at the boat … But in the end I got what I needed."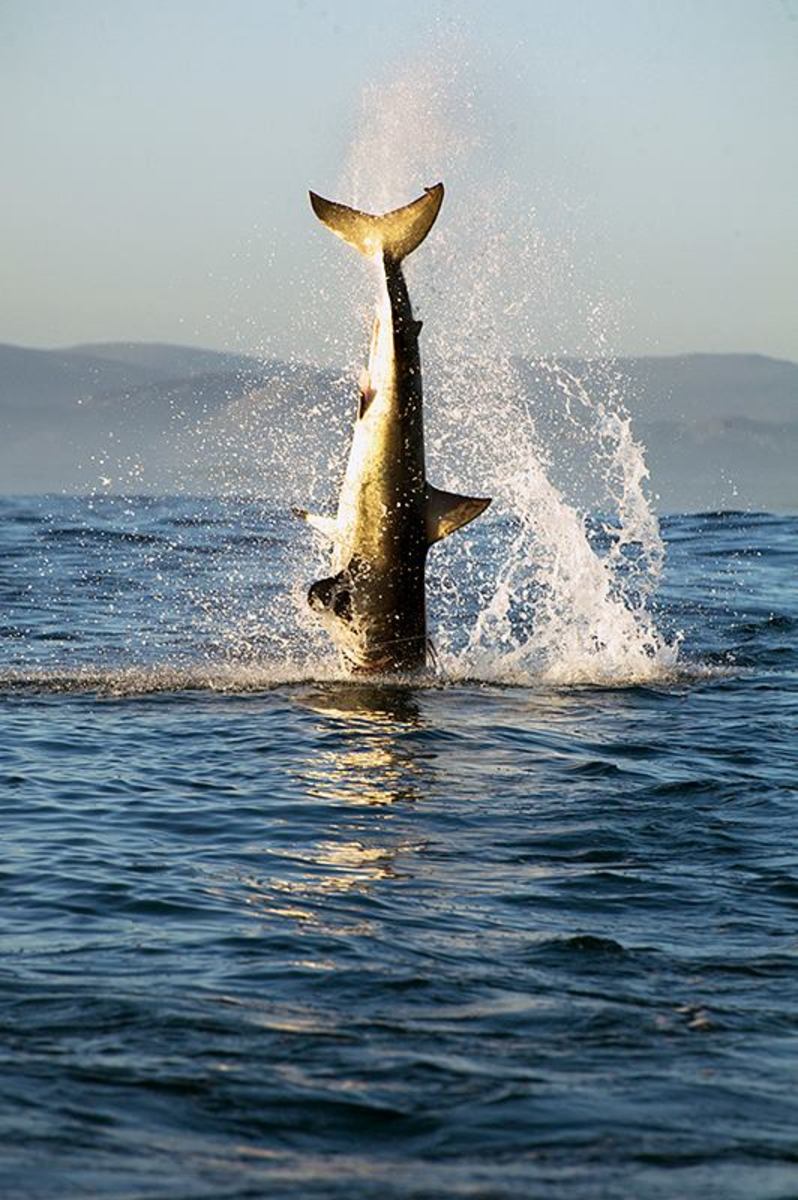 Many have photographed the dramatic moment at which a white shark strikes a seal decoy or an actual seal. Botelho strived to capture this moment, as well as those immediately before and after, from various perspectives, in a more artful manner.
But he confessed that he also embarked on this assignment, in part, so he could simply witness these spectacular attacks first-hand.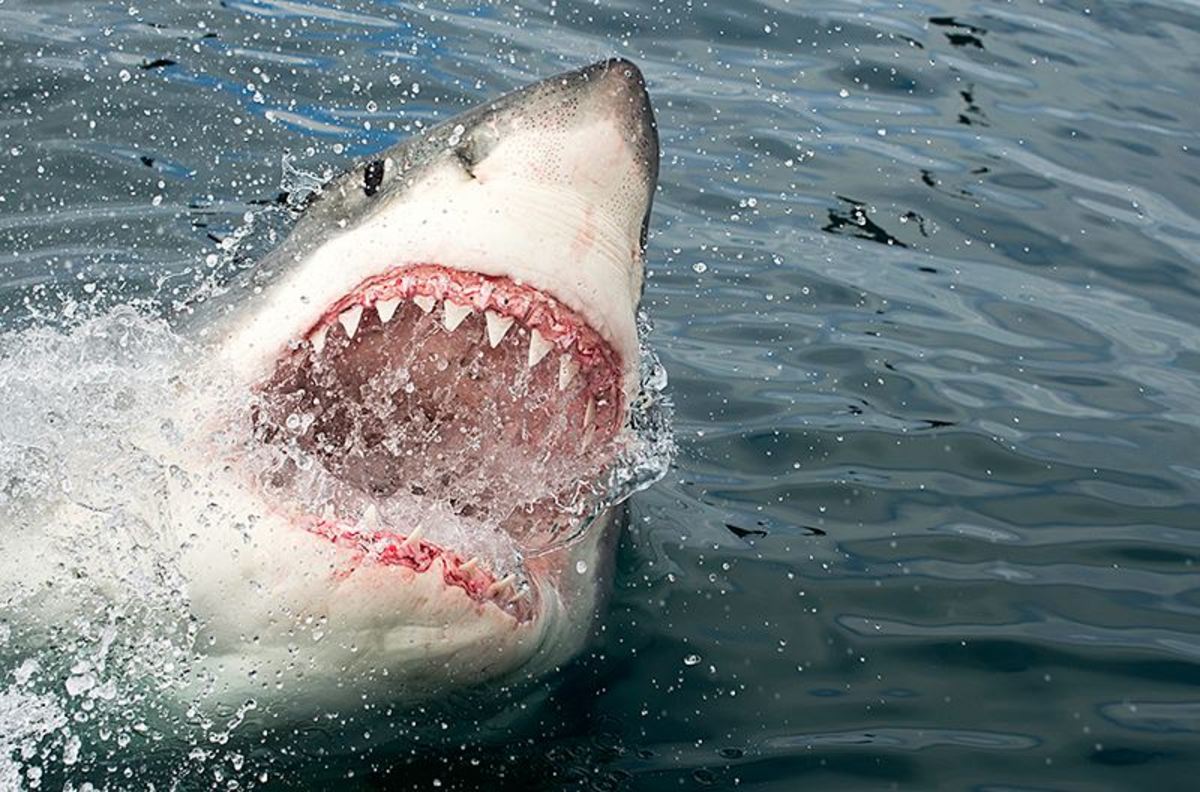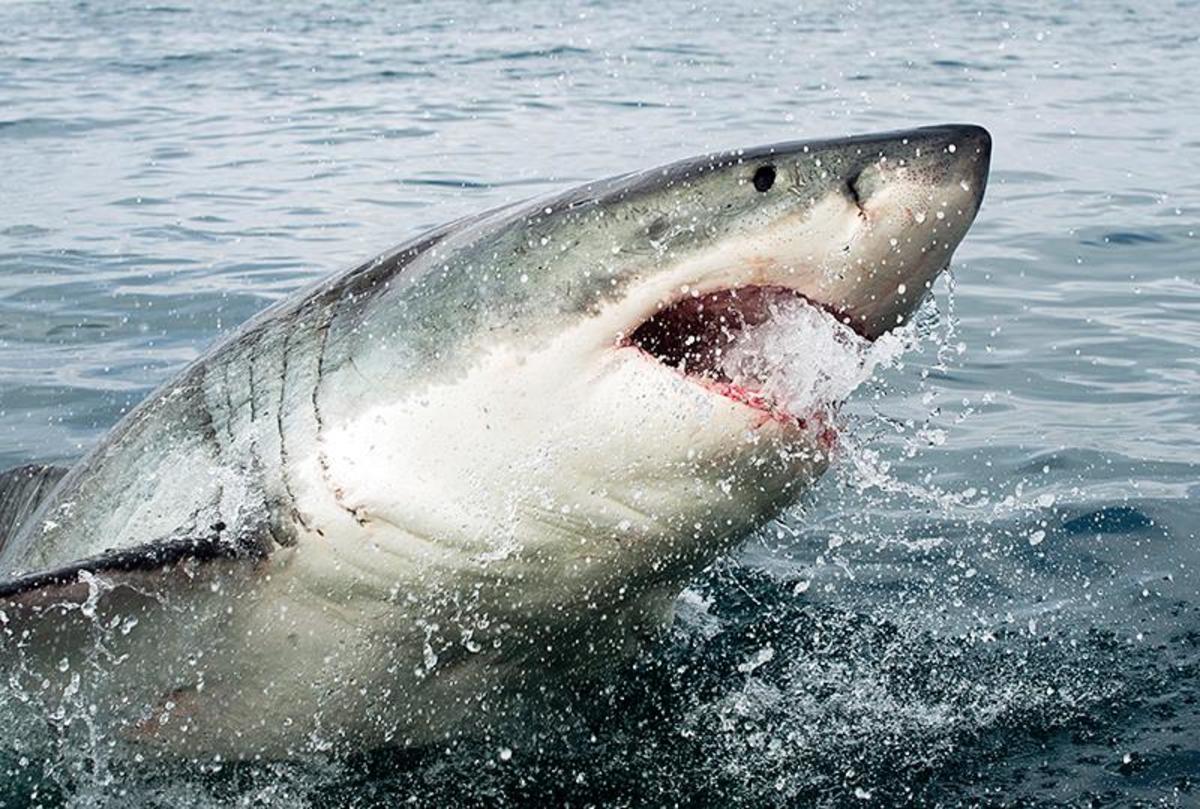 "What amazed me the most in the full breach is how fast and quiet this action is," Botelho said. "We are always used to seeing this scene paired with strong music and in slow motion [in videos or during Shark Week]. But when you see it in front of your eyes, you figure out how quick and quiet it is.
"It's awesome and amazing, but also very simple."
The photography is hardly simple, given the unpredictable nature of the apex predators, and the instantaneous attacks. The use of seal decoys is required if a photographer is going to succeed without being extremely lucky.
Even by towing decoys, though, there are no guarantees. Hours, even days can pass with little or not visible activity in "Shark Alley," or the vast hunting channel between Dyer Island and Gyser Rock.
"It was very painful for my back and neck and sometimes very frustrating to spend days with no action," Botelho agreed. "But of course it was worth every minute … just when you see it happening and then when you review your cameras to make sure it was well captured.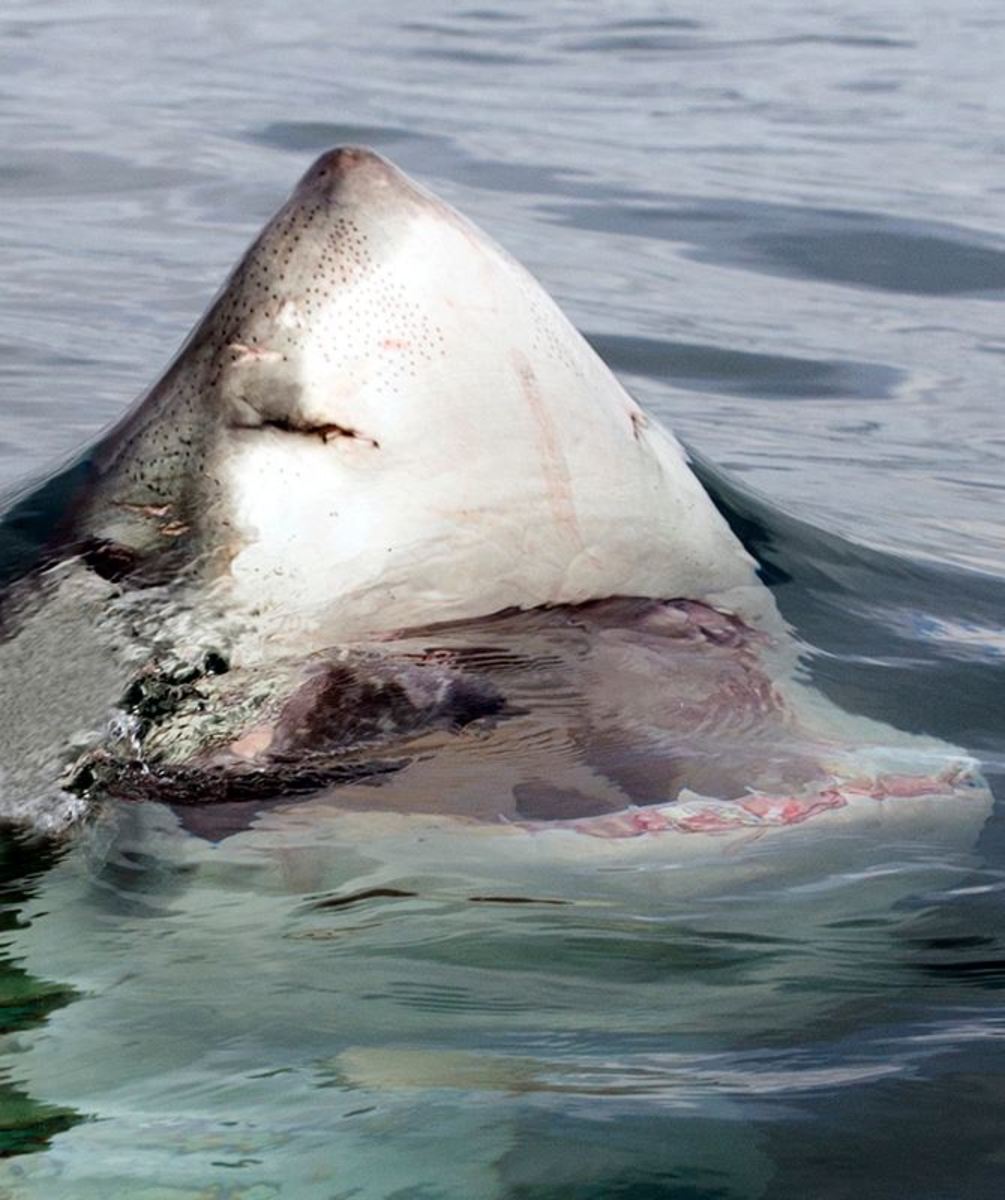 "I've been in the water with white sharks during more than a hundred hours already, but staying at the boat watching the breach is by far the coolest experience I ever had. Every time I got it happening in front of me, I lost my breath for a second, and my heart speeded up like a racing car!"
The photographer described his task of capturing the essence of the breach as "one of the most demanding challenges of my career."
More from GrindTV
Watch the best skiing on the Internet (for free)
NPS removes trashcans at San Francisco beach to reduce trash problem
Discovery's Pacific Warriors: What real kayak anglers think
For access to exclusive gear videos, celebrity interviews, and more, subscribe on YouTube!