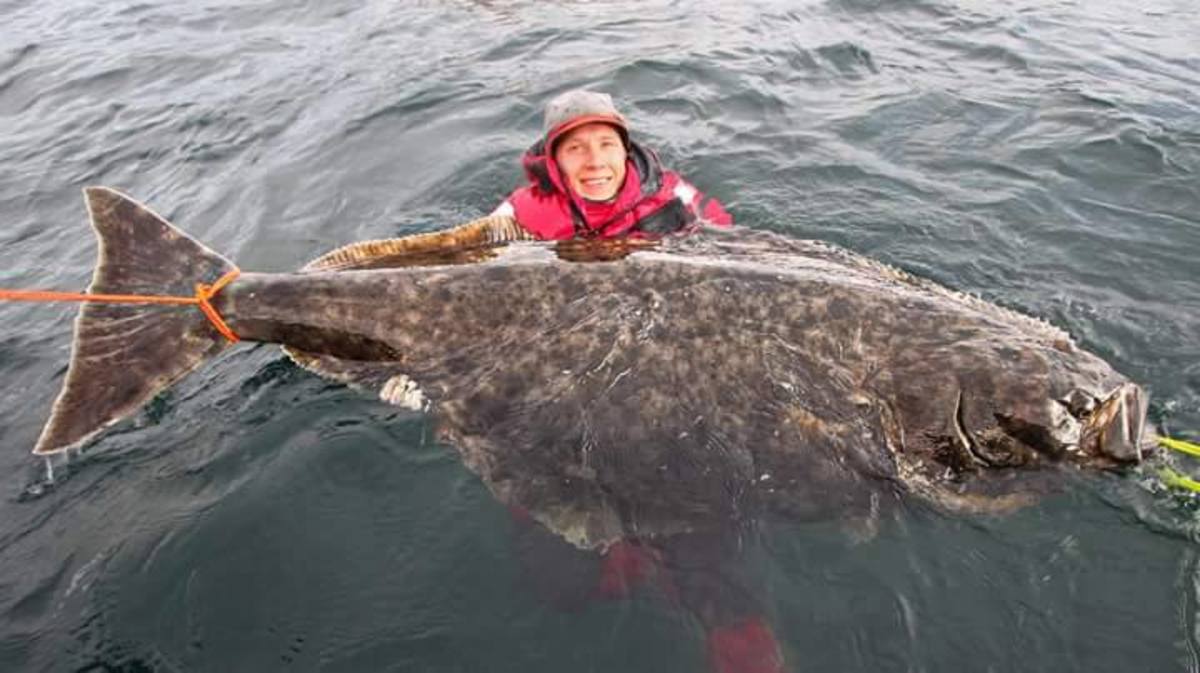 Swedish fisherman Erik Axner battled a fish of a lifetime—a halibut weighing an estimated 222 pounds—and called it "the coolest experience of my entire life." It might also have been the coldest experience of his life.
Axner understandably wanted a photo with his grand prize, which he intended to release, but getting the massive halibut into the boat without injuring it (or the fishermen) would have been impossible, so he jumped into the freezing water with the fish.
"The water was around 6.5 Celsius [43 degrees Fahrenheit] and when laying in the water in a drysuit like this, it's pretty cold, even with warm clothes underneath," Axner told GrindTV in an email.
"When I was laying in the water I was shaking—not from the cold but from adrenaline."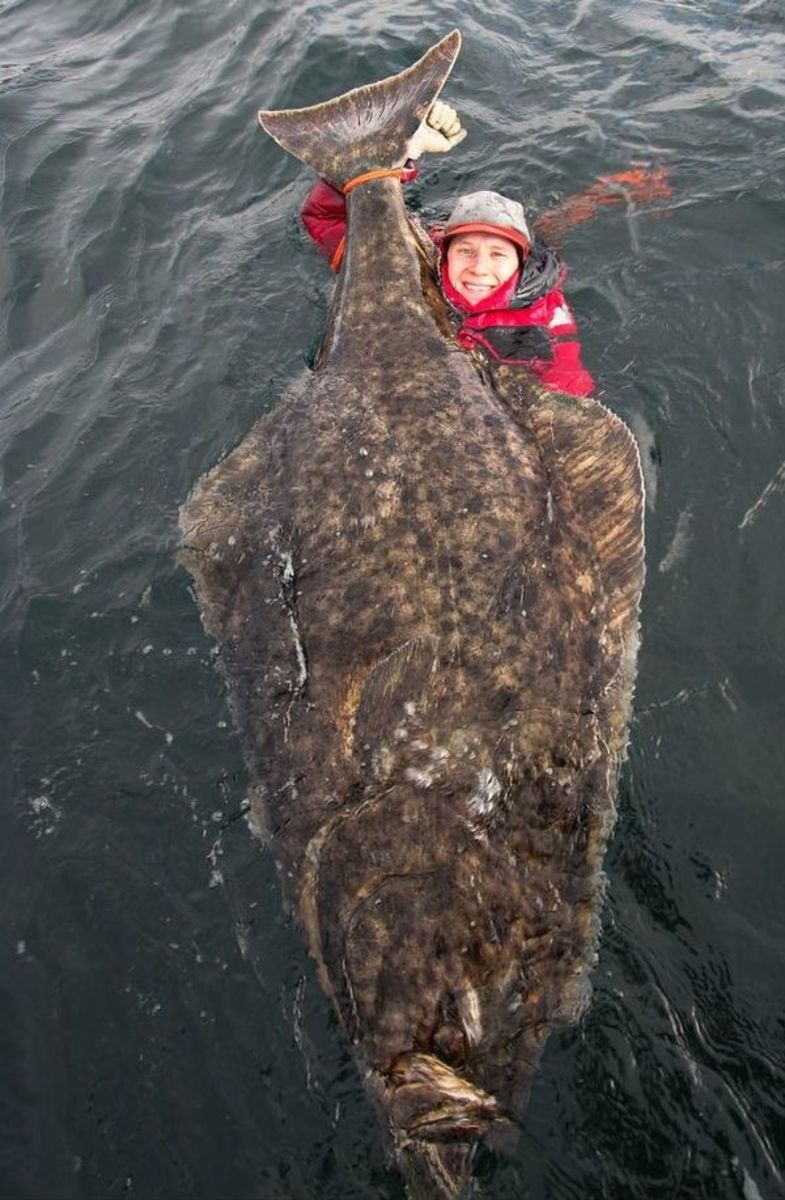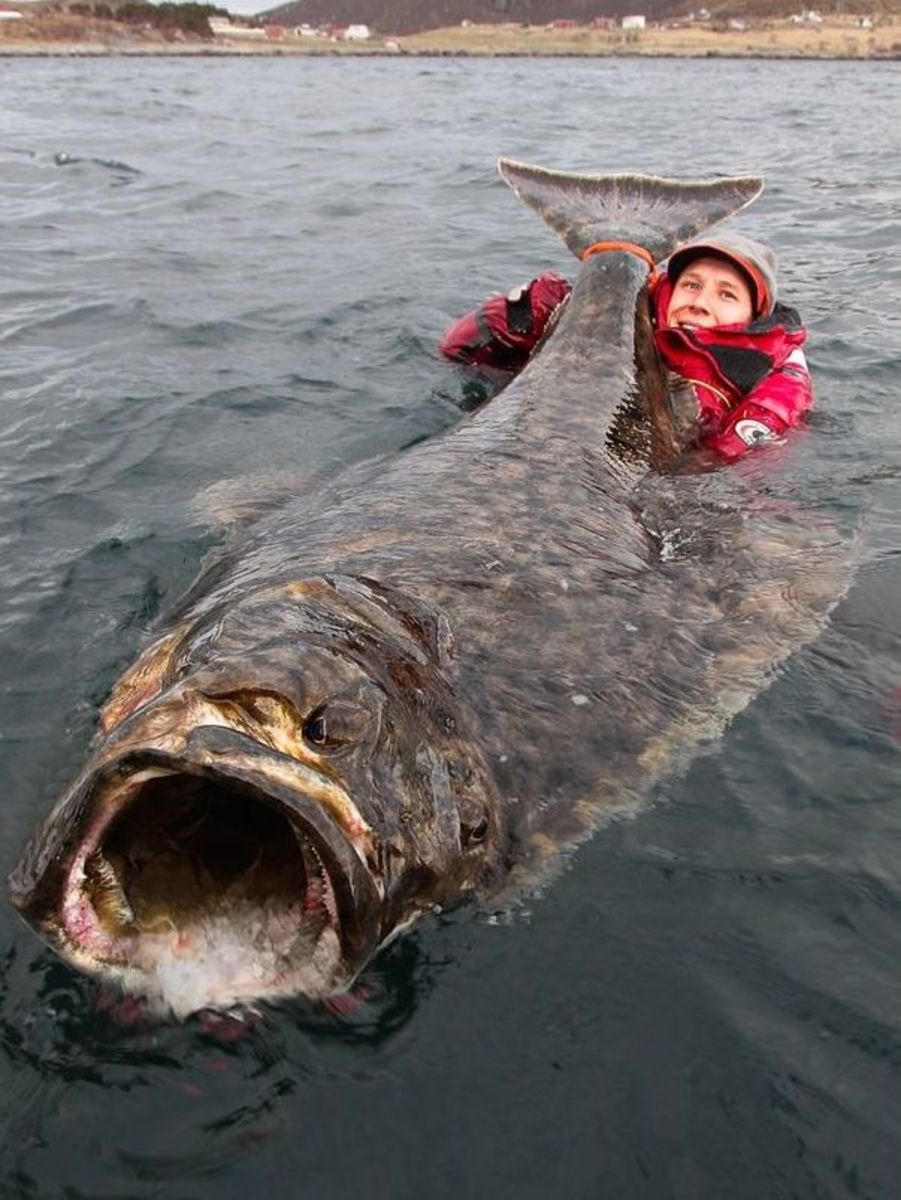 Axner, 24, was fishing recently with Jonathan Jansson and Martin Bamberg in the strait of Nappstraumen off the Loften Islands of Norway. He was using a four-pound coalfish for bait dangled below a float.
"It could have been a 5-kilogram [11-pound] fish when the float went down [indicating a fish strike], but when I set the hook I knew it was big," Axner told the U.K. Mirror.
"By the time I got the fish to the boat my arms were aching and my back was pretty tired as well."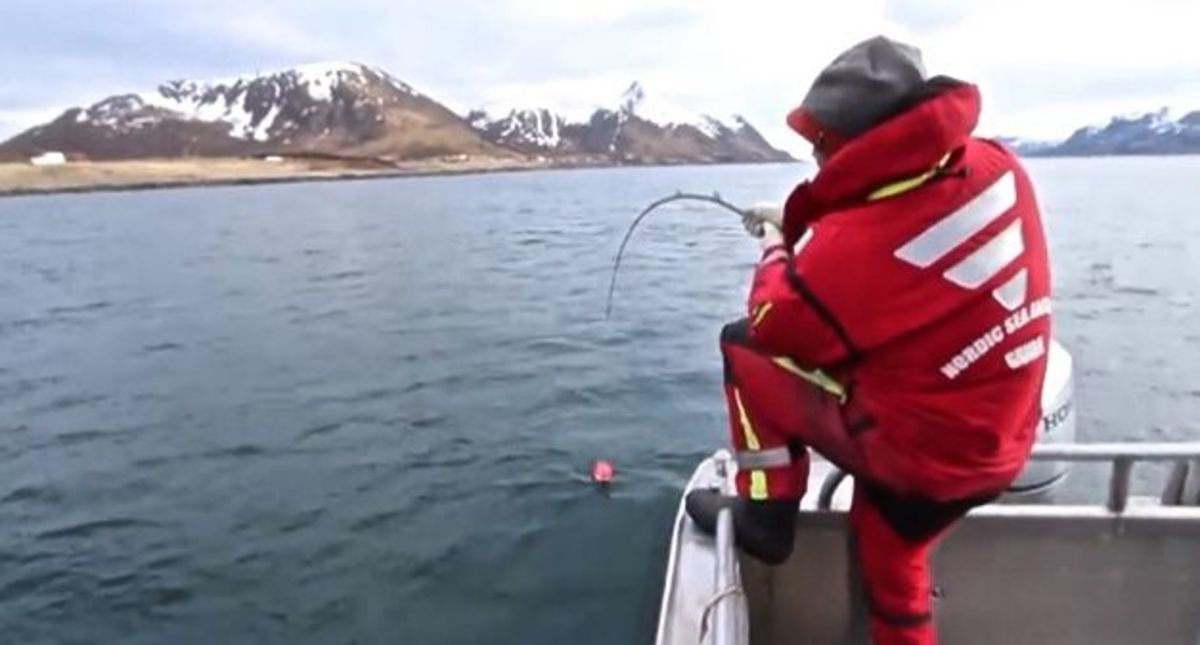 Axner fought the beast for more than an hour before it was subdued alongside the boat, at which point the Atlantic halibut was measured to get the estimated weight. It stretched 6 1/2-feet long—the biggest halibut of Axner's fishing career by nearly a half foot.
Then it was time to get photos of Axner and his fish, but how? Since they intended to release the 20- to 30-year-old fish, Axner only had one choice.
"I wanted to get some good pictures together with the fish and the only way to do that without harming it was to go into the water together with it," he told the Mirror. "Being in the water with a fish that size is a powerful experience. It gives you a whole new level of respect for the fish."
After taking a few photos, the fishermen released the halibut, which you can see swim off in the video.
"It was an unbelievable experience," Axner said.
More from GrindTV
Almost 50 years later, surf film 'The Endless Summer' location trashed
Creator of 'tree house with a skate park' funds new book
Procrastinate and find the best places to stay in Europe
For access to exclusive gear videos, celebrity interviews, and more, subscribe on YouTube!