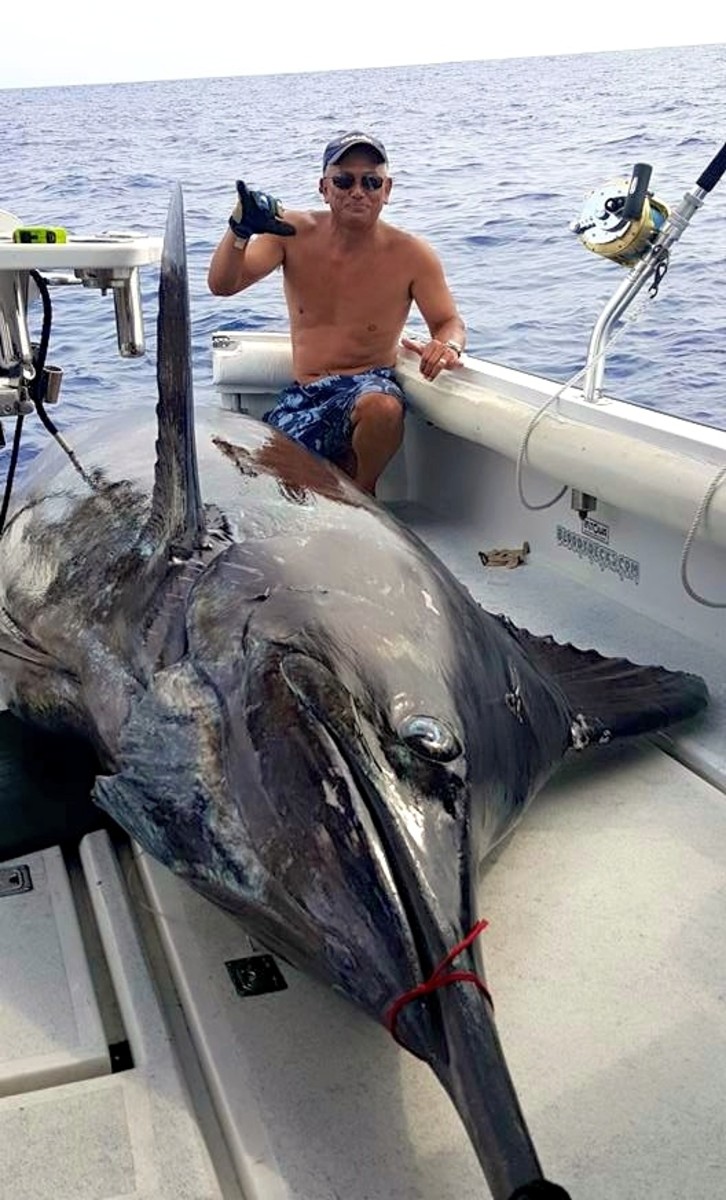 An angler fishing off Kona, Hawaii, landed a 1,368-pound blue marlin on Tuesday, while fishing aboard a 20-foot skiff.
The massive billfish, caught by Guy Kitaoka aboard the vessel Dayna, is the largest blue marlin caught off Kona in 23 years, and is only eight pounds shy of the world record, a 1,376-pound blue caught off Kona in 1982.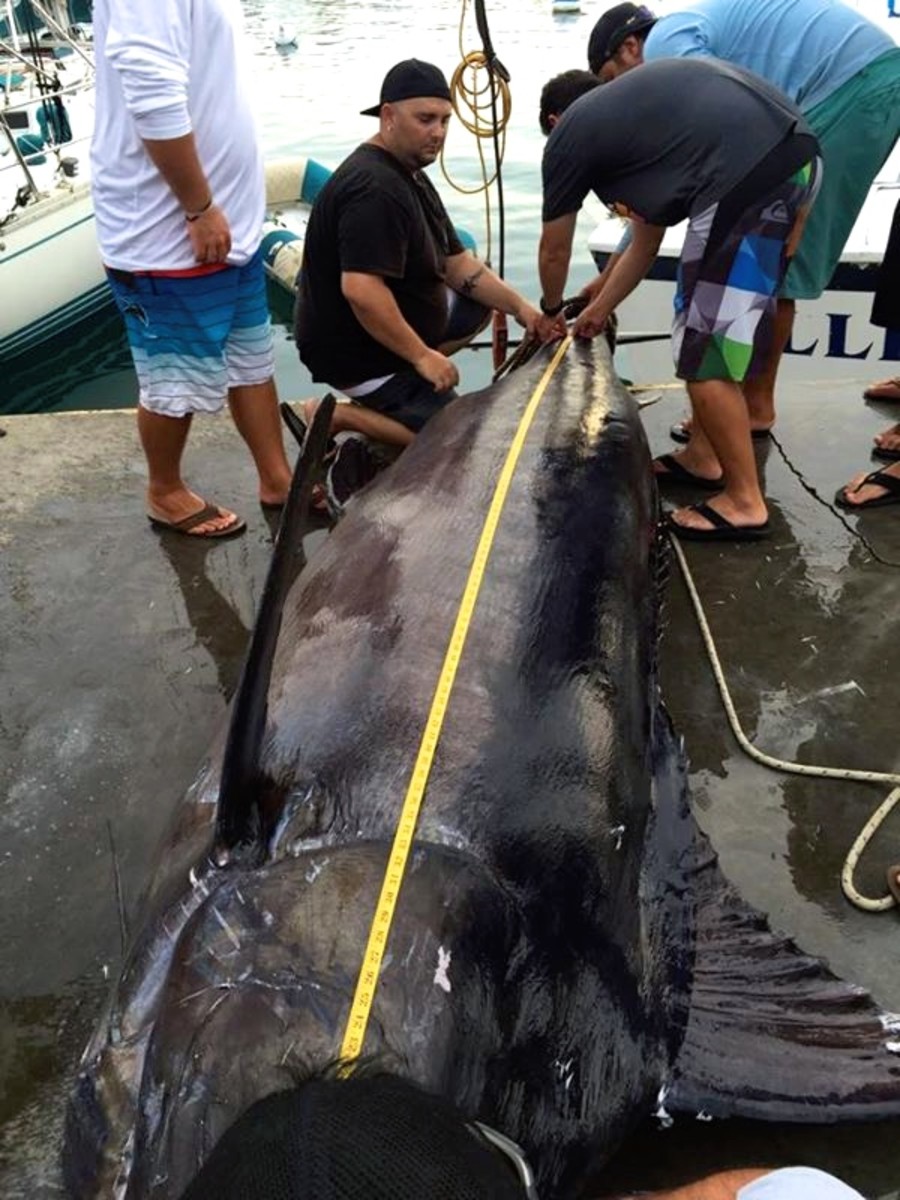 However, Kitaoka was using an electric reel, so even if the fish had been nine pounds heavier, it could not have qualified as a world record. (The angler holds a commercial-fishing license and was fishing for tuna and billfish to sell at the Hilo fish market.)
But the catch is no less impressive, considering that many captains in Kona–whose waters attract the world's largest Pacific blue marlin–were staring to wonder whether the world record was still within reach.
On some of their Facebook pages, terms such as "sea monster" and "beast" were being used to describe Kitaoka's marlin.
He and his captain, Darrell Omori, were fishing in an area teeming with large tuna. Since giant marlin often feed on schooling tuna, Kitaoka used a live skipjack tuna as bait.
According to longtime Hawaii fishing writer Jim Rizzuto, the billfish nearly stripped all the line from an electric reel designed to shorten the fight time with powerful game fish. Had Omori not chased the fish with the boat, it would have escaped.
At one point early in the battle, the marlin jumped far from the skiff, and Kitaoka estimated it to weigh about 300 pounds, Rizzuto wrote. But Capt. Bomboy Llanes, in a nearby yacht, was closer to the fish and radioed Omori to explain that they had hooked a rare "grander," or a marlin weighing 1,000 pounds or more.
It was Kitaoka's 58th birthday, and he thought Llanes was joking.
The marlin was brought alongside the boat after a 90-minute fight–a very short fight for such an enormous billfish. But it was too large to be loaded onto the skiff, so Llanes piloted his yacht over to offer assistance.
It took seven men to haul the marlin through the transom door on Llanes' boat, the Lana Kila. The fish measured nearly 12 feet long, with an 84-inch girth.
It was Kitaoka's first grander, although he once fought a massive marlin for nine hours before it broke free.
According to Rizzuto, the last blue marlin topping 1,300 pounds was a 1,356-pounder caught aboard Spellbound on June 6, 1992.
A 1,400-pound blue was caught aboard Marlin Magic in 1990, but that fish was not caught in accordance with International Game Fish Association rules, and did not qualify as a world record.
More from GrindTV
Kick & Push connects creatives with new canvases
The alternative gear guide for snowboarders during summer
For access to exclusive gear videos, celebrity interviews, and more, subscribe on YouTube!