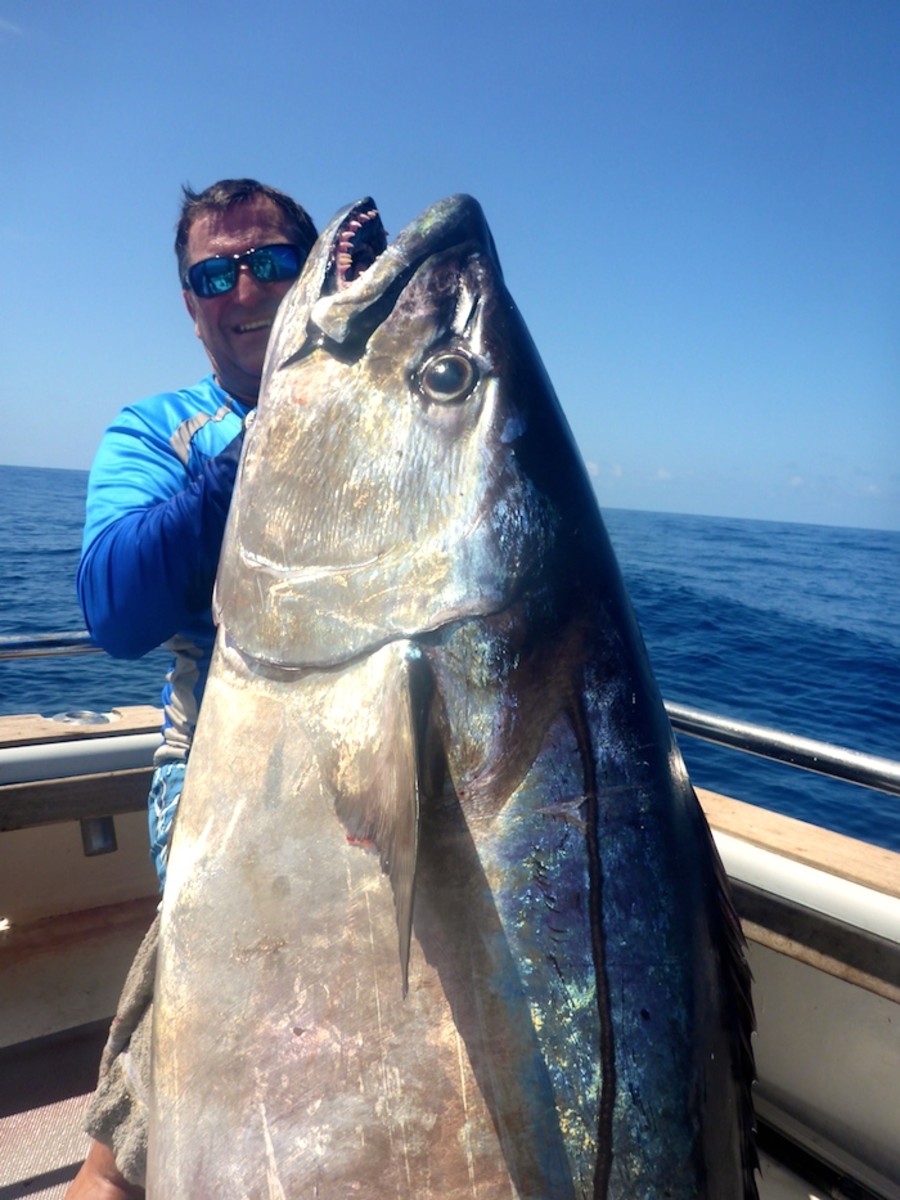 British angler Jon Patten travels the world in pursuit of giant fish, and his recent trip to Tanzania paid off in the form of 236-pound, 15-ounce dogtooth tuna that's likely to be approved as a new world record.
The International Game Fish Association announced the catch Thursday, describing Patten's fish as "the heaviest specimen the IGFA has ever recorded," and adding:
"Patten was fishing with IGFA Representative Jason Alexiou when the huge doggie crushed the live yellowfin tuna Patten was using for bait.

"After surviving the blistering first run, Patten's skills and strength were both tested for nearly an hour as he fought the brut on 80-pound tackle."
The current record is a 230-pound, 6-ounce dogtooth tuna caught off Mauritius in 2007.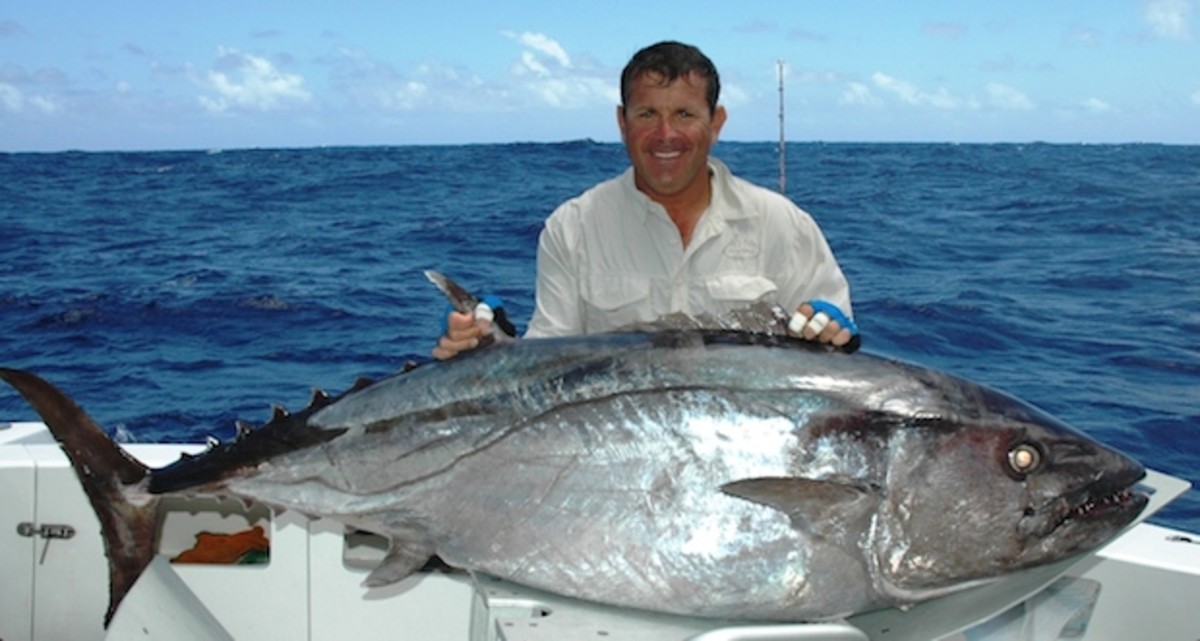 Considering that Patten was with an IGFA rep, and is a veteran angler who fishes in accordance with IGFA rules, his catch most likely will be approved as the all-tackle record (heaviest fish caught in any line class) within the next several weeks.
Patten's Facebook page is loaded with photos of his fishing conquests, and the dogtooth tuna is one of his cover photos.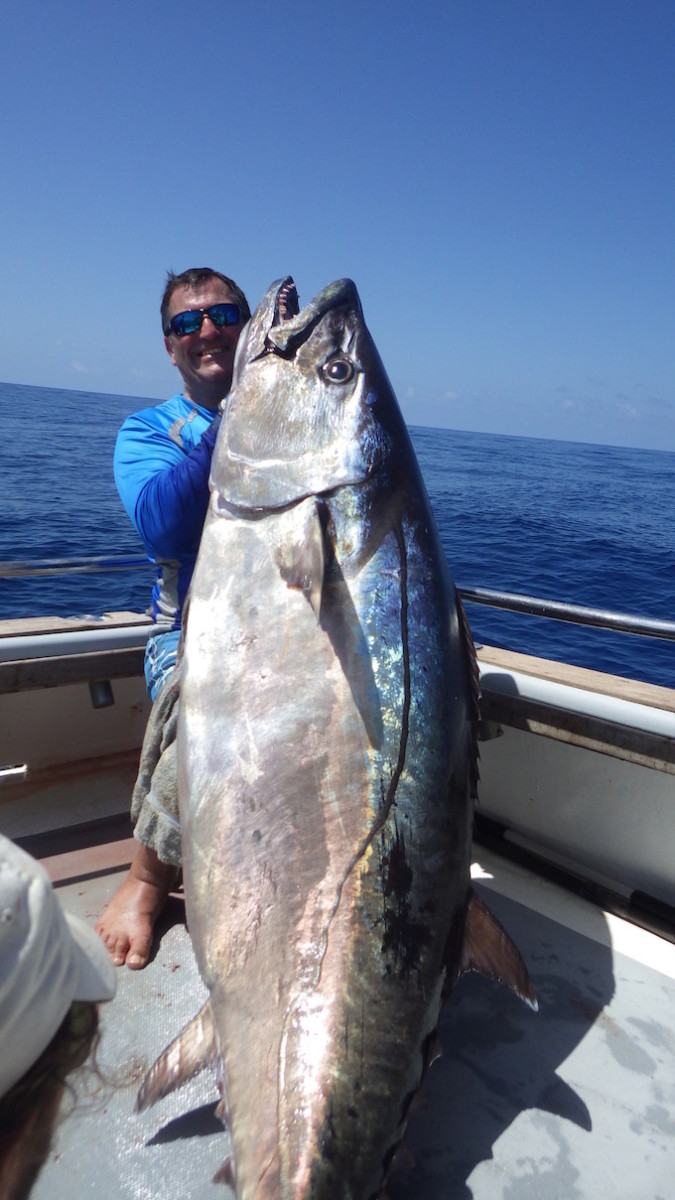 Dogtooth tuna are also called scaleless tuna, lizard-mouth tuna, white tuna, vau, atu, kidukidu or dadori. They inhabit tropical and subtropical areas of the Indian and western Pacific oceans, and are considered excellent table fare.
In 2014, also off Tanzania, in East Africa, an angler caught a massive dogtooth tuna that could have eclipsed the record. But a much larger shark bit through the fish during the fight, leaving only the head.
Sport Fishing Tanzania posted a photo of the enormous fish head on Facebook, generating guesses as to whether the fish would have weighed enough to become a record.
As for Patten, one of his latest Facebook posts reads, "Currently formulating plans for piscatorial monsters for next year's diary."
More from GrindTV
The third of 7 Days on the North Shore
10 photos that prove pro skiers have the best job in the world
Pack your next ski trip with all your family's favorite pieces
For access to exclusive gear videos, celebrity interviews, and more, subscribe on YouTube!