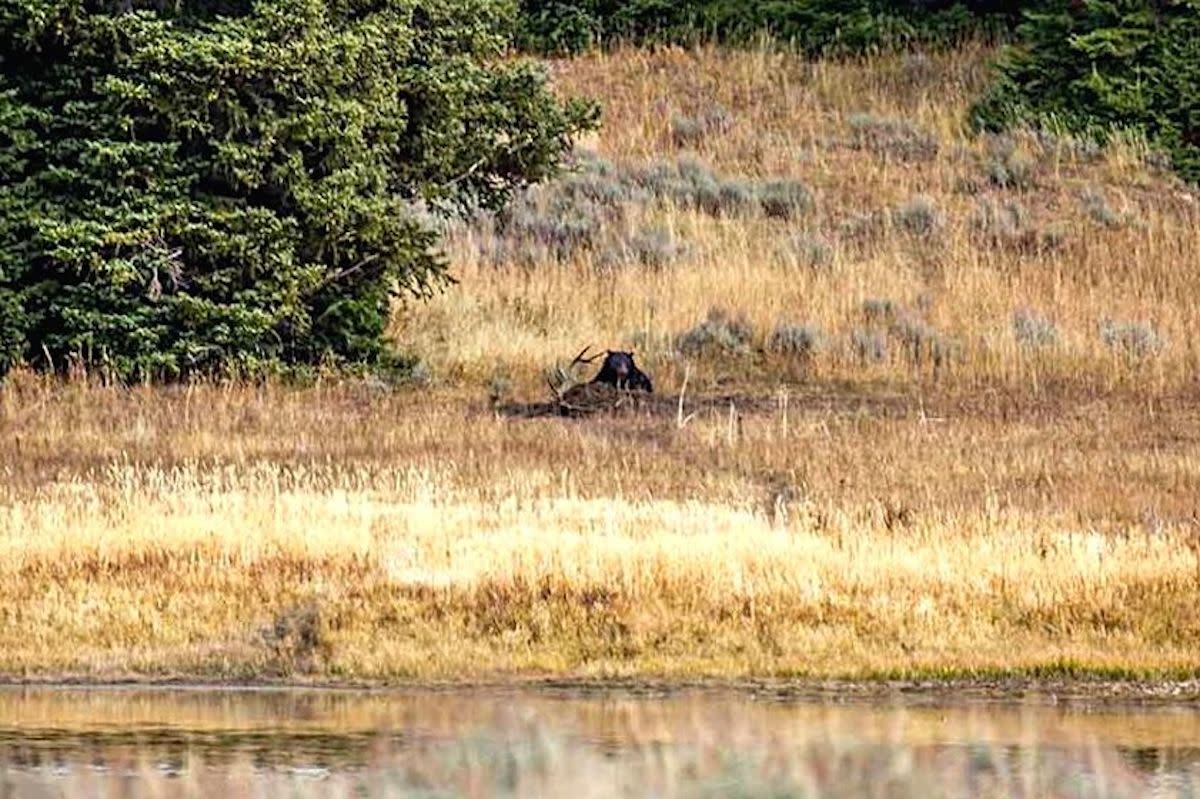 John and Lisa Vandenbos were scouting for fishing spots along the Lamar River in Yellowstone National Park on Saturday when they spotted an adult grizzly bear feeding on a partially consumed carcass.
The grizzly bear was obviously surprised and was in no mood to share in its bounty, so it immediately charged the couple, coming to within 9 feet, according to Yellowstone National Park spokeswoman Morgan Warthin.
Fortunately, the couple from Bozeman, Montana, were prepared and both quickly discharged their bear spray.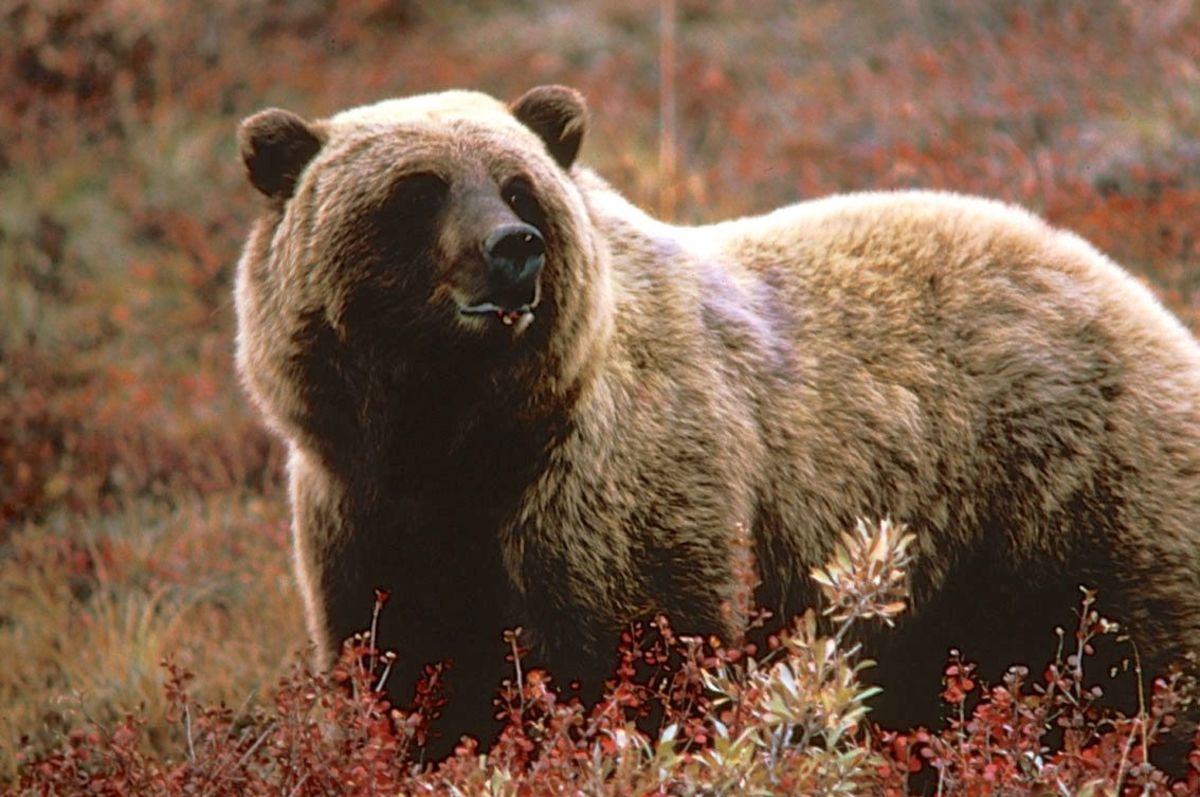 "The bear initially left," Warthin wrote. "When attempting to charge the couple again, it ran into the original cloud of bear spray. Upon making contact with the cloud, the bear retreated all the way back across the river and up the adjacent hillside `as fast as it could go.'"
The couple immediately returned to their vehicle parked in a pullout near the Specimen Ridge trailhead in Lamar Valley east of Tower Junction and reported the incident to a park ranger.
Since the grizzly bear was simply defending its carcass, park rangers didn't plan to search for the bear.
"Yellowstone visitors care deeply about preserving bears and observing them in the wild," said Kerry Gunther, the park's Bear Management Specialist. "Carrying bear spray is the best way for visitors to participate in bear conservation because reducing potential conflicts protects both people and bears."
RELATED: Hiker confronted by upright bear on trail is attacked by second bear; video
Yellowstone officials tell visitors that carrying bear spray will reduce the risk in bear country, saying studies show bear spray to be more than 90 percent effective in stopping an aggressive bear, as proven with the Vandenboses, who possibly averted serious injuries or even death.
"In fact, [bear spray] is the most effective deterrent when used in combination with regular safety recommendations — be alert, make noise, hike in groups of three or more, do not run if you encounter a bear and stand your ground if charged by a bear," Warthin wrote.
The Casper Star Tribune reported that it was one more in the list of grizzly bear incidents this summer and fall. Earlier this month a hunter sustained undisclosed injuries when he was trying to retrieve the elk he shot the day before. Another hunter suffered bites to his arm and scalp in a grizzly bear encounter last month.
More from GrindTV
5 tips to help push yourself past your limit
Study examines the real risk of illness when surfing in rain runoff
What you should know before building your adventuremobile
For access to exclusive gear videos, celebrity interviews, and more, subscribe on YouTube!