A video posted to YouTube Wednesday shows the terrifying moment an Amtrak train came barreling through fresh snow outside a train station, enveloping passengers waiting on the platform in a huge plume of snow:
However, the video, posted by YouTube user Nick Colvin, doesn't provide much in the way of context.
RELATED: East Coast sees freezing, perfect surf from Winter Storm Stella
In the YouTube description, Colvin simply writes, "Train moving faster than usual plus fresh snow from Stella resulted in a more spectacular arrival than expected."
Colvin doesn't specify what station this occurred at, or when it happened, other than mentioning it was the result of Winter Storm Stella, which struck the Northeast on Tuesday.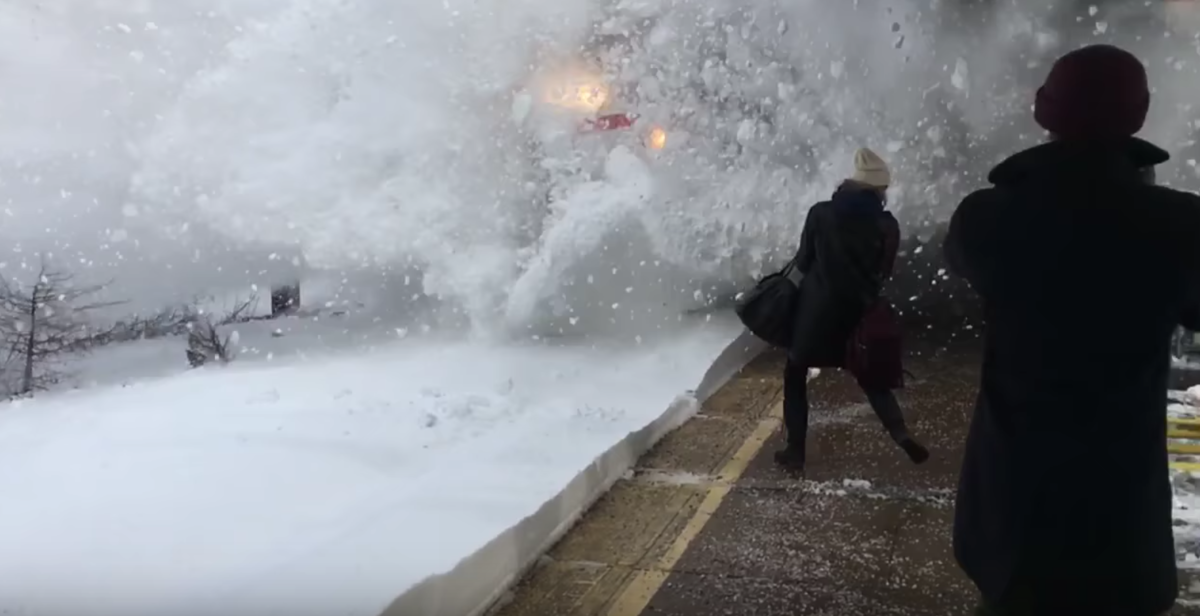 Glancing through comments about the video on Twitter and Reddit, many commenters have written that they believe that the station is the Rhinecliff-Kingston Amtrak station in Rhinecliff, New York, which is situated on the eastern bank of the Hudson River.
The Reddit user who posted the video commented that it came from their coworker who was waiting on a train to go into New York City for work, which — if true — makes the Rhinecliff-Kingston station a possibility.
The Reddit user also wrote that the person who filmed the video was okay.
For access to exclusive gear videos, celebrity interviews, and more, subscribe on YouTube!