By Alan Kesselheim
On Friday I learned that I had a malignant tumor in my left eye. The doctor was certain. The first thing, he said, is to find out if it has metastasized. If it has gone to your liver, it's time to get your affairs in order. If it hasn't, there are things we can do.
In the parking lot outside the eye clinic, Marypat and I held each other in the front seat of the car. The well of emotion we had kept dammed up inside all afternoon let loose.
Our three kids were in Great Falls for a weekend soccer tournament. We drove up to meet them at the motel. On the way, I found an NPR station playing non-stop Bob Dylan. Montana in spring swept away into the shimmering peaks, the green distances, the bends of the Blackfoot River, the windy buttes, while Dylan sang "Lay Lady Lay" and "Blowin' in the Wind," and over the miles we kept reaching for each other.
A motel room is not the place to break news of this kind, but you can't pick your spot. The kids were who they are. Sawyer put his head down, then stood up and hugged me, hard. Eli took it internally, rocked but stoic, the way I tend to take things. Ruby let it all out. She sobbed in my arms, sobbed in Marypat's arms, slept in our bed with us.
For two days we stood on sidelines. We joked with parents, like always, cheered for the teams, had triumphs and disappointments. Except that the well of emotion lay there, potent, breaking through at unexpected moments: when I was driving back to the motel with a cup of coffee and an exquisite piece of classical music opened the gates. Or when I read a Mary Oliver poem. Or when Ruby held my hand and said, "I don't want to be one of those kids who doesn't have a dad."
On Tuesday the doctor scheduled a CAT scan. It is a strange thing, a nuclear donut into which you slide while dye courses through your body, and a technology I don't care to know too much about takes pictures of your organs. There are no secrets.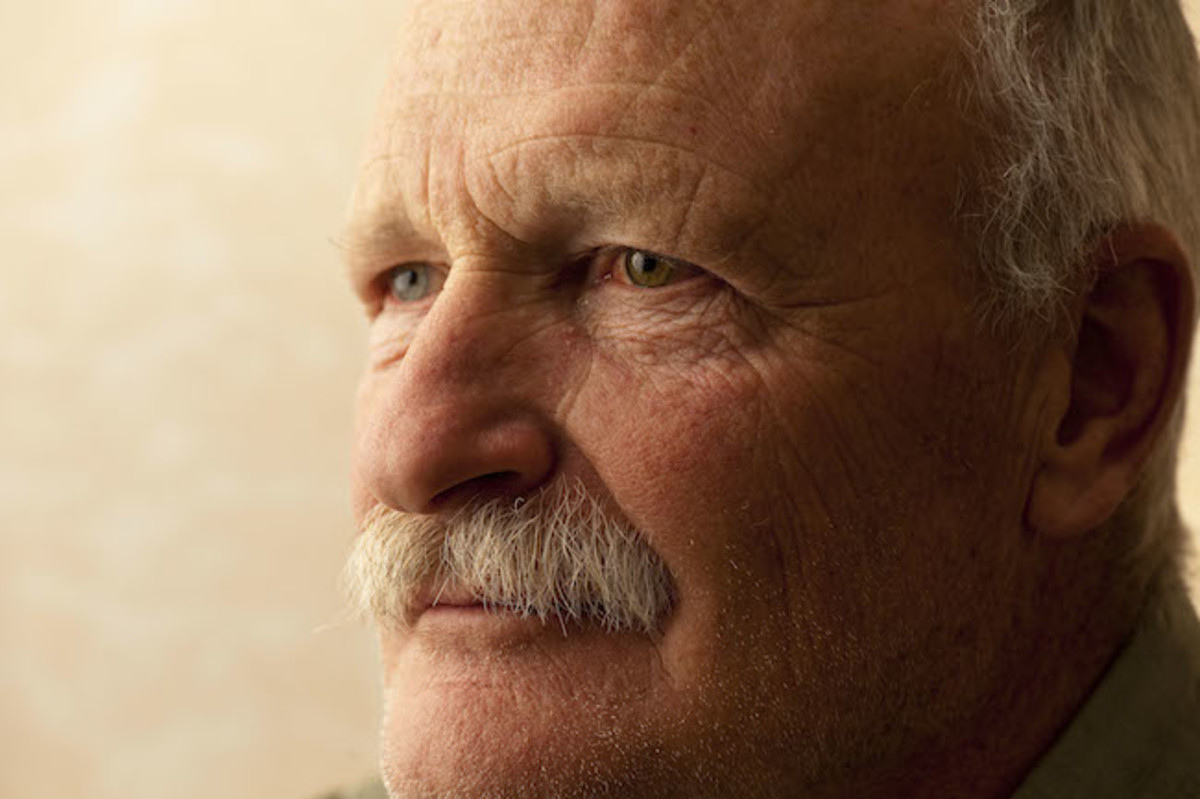 "It's not every day you find out if you live or die," I said to Marypat on the drive home. We went out into our yard. We took the phone with us. The grass was lush and deep, the sky blue and warm, our lives in the balance. Marypat brought out the garden seeds. She mapped out rows in the raised beds. I sprinkled in seeds for bok choy and parsnips and lettuce. She labeled stakes, looked up which plants complement each other. A friend stopped by. We shared news, hugs. The sun poured over us.
The phone rang. Marypat picked it up. She is not good at hiding emotions. When she started to jump around, pumping her fist, dancing next to the trampoline, I knew I was clear. It was strange. I felt the unbelievable wash of relief, like an infusion of warmth, an expansion in my lungs. But for me, it just unleashed the emotion in more tears.
"I have to go tell the kids," I said.
I drove to the schools, got them each out of their classes. By the time I got to Ruby I realized that they were coming down the hallway knowing nothing, knowing only that it was a 50-50 proposition. When I saw Ruby I raised my arms in triumph. She ran down the hall, pelting toward me, grinning like an idiot.
"Let's go paddle," I said to Marypat, after I got home.
"Good idea," she said.
The boys did our shuttle. We set the canoe into a neighborhood creek. It was ripping along just below flood stage, brown and unruly.
As we have for nearly 30 years, we settled into the hull together, found our balance. We knelt. I watched my partner's back, the back I have watched since the year we met, since our first awkward time together. Our paddles hit the water at the same moment. We entered the headlong current. For the next hour we slid the boat around corners, lined up for chutes, snagged eddies.
Spring was emerald. Red-tailed hawks screamed from the trees. Yellow warblers darted into the willows. Mallards burst out of the pools. The river muscled beneath us, bearing us along. We made the canoe sing. Tens of thousands of miles together, but none like these.
For that hour, dancing in the current, everything stood out sharp and hot around us. Everything.
—Contributing editor Alan Kesselheim is the author of Let Them Paddle: Coming of Age on the Water about canoeing and children. He was recently featured in the Epic Montana video series where he and Marypat reflect on these events.
–This story first ran in the March 2010 issue of Canoe & Kayak.
The article was originally published on Canoe & Kayak
For access to exclusive gear videos, celebrity interviews, and more, subscribe on YouTube!