In 1989 Mark Wellman became the first paraplegic to climb El Capitan. He did so with fixed ropes and essentially pull-upped his way to the top. A huge feat for the time when "adaptive climbing" wasn't common, nor were climbing gyms.
But that has changed with the new landscape of "adaptive climbing" that is giving opportunity for anyone who wants to climb regardless of their impairments.
One clinic offered during this year's Arc'teryx Climbing Academy (which is an annual climbing festival that features clinics, talks, parties and more, July 19-22) in Squamish, British Columbia, will be focused on adaptive climbing. The clinic will be guided by Brent Goodman and his team of Canadian Adaptive Climbing Society. Along with Goodman, Arc'teryx athlete Craig Demartino (who is a two-time National Adaptive Climbing Champion, and a two time Bronze Medal winner in the Adaptive World Championships) will be present for the clinic.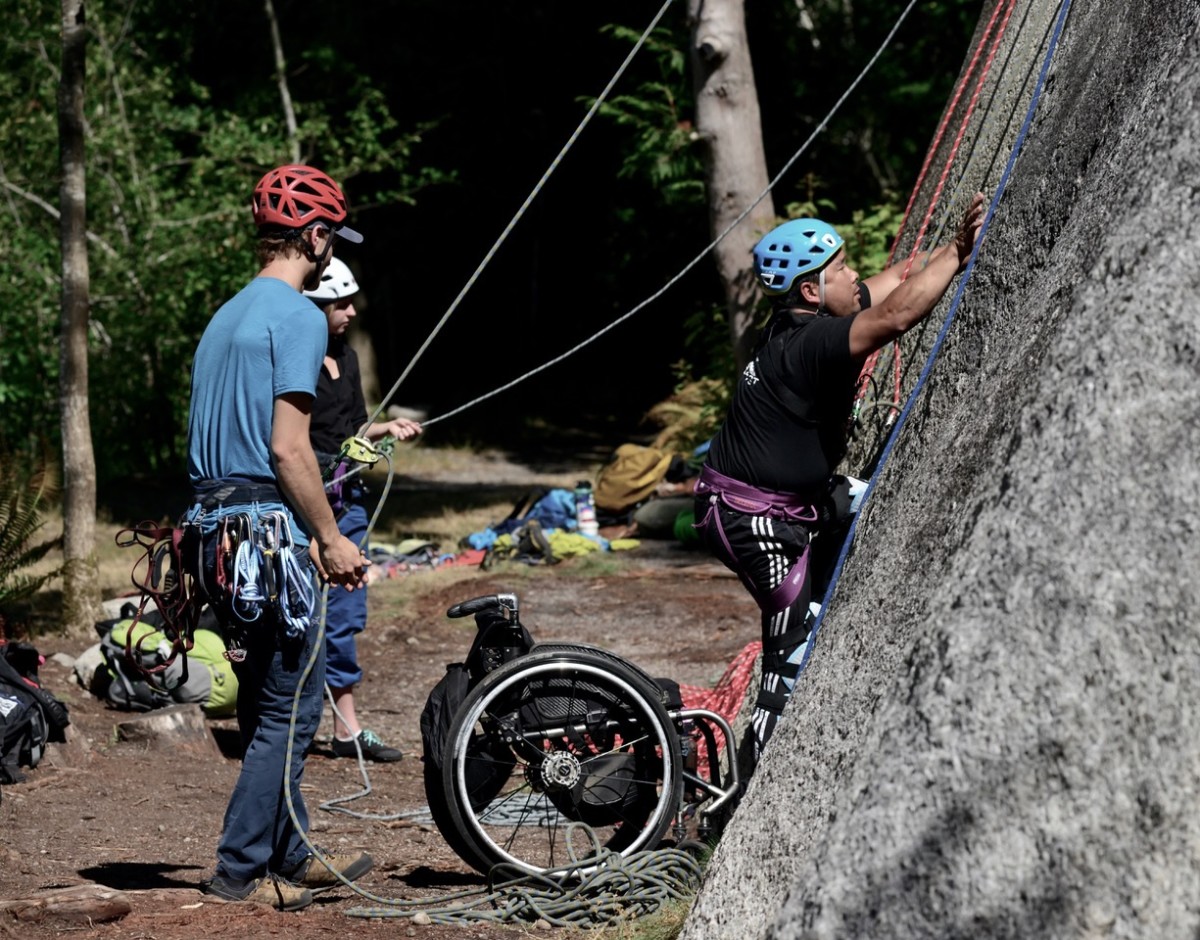 The clinic is not a "one-time" experience. For those who participate and those instructing, adaptive climbing is a way of life, just like any other climber who falls in love with the sport.
"Climbing is really important tool for connecting with nature, and learning who you are and what you are capable of; overcoming personal obstacles, help people become more environmentally conscious, and more," says Goodman. "I am an advocate for making climbing accessible for those people who want it and will benefit the most from it. Making climbing a normal part of their life."
CAC was started out of a need of what Goodman saw. "I was a little bit shocked as I did the research, the only adaptations that were being done in Canada were at a couple summer camps for kids," Goodman says. "I didn't see a lot of consistency, continuity or engagement with the climbing community. The need is big enough and we should engage the climbing community in Canada and show that anyone can climb if you give the tools to the right people."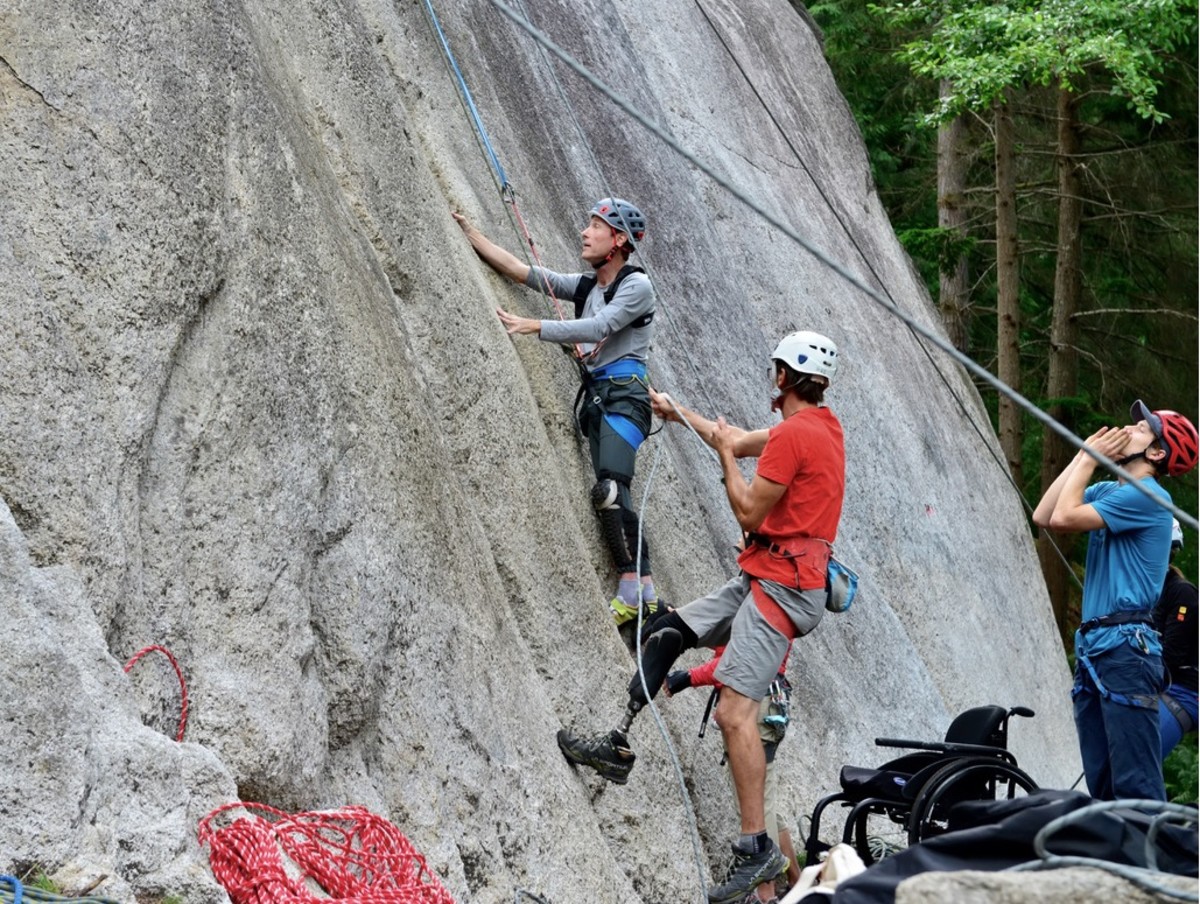 Goodman continued to do research, inspired by the community of Brooklyn Boulders' adaptive groups and the precision of Paradox Sports, he began to develop CAC. Goodman (who had worked in adaptive recreation previously) also had skills from his ropes access day job with Global Mountain Solutions. Putting these skills together were crucial in innovating techniques to get people with various limitations – from Multiple Sclerosis to Cerebral Palsy to various other paralysis – out climbing. CAC has trained and equipped many gyms and guides across the country with the skills to offer adaptive climbing. The results have not just been recreational, but also therapeutic mentally and physically for those who participate.
"When you take the horizontal gate or the need to run out of the equation and get into vertical terrain, it is amazing to see the new strengths and opportunity," says Goodman. "The focus for CAC is not on the stoke of climbing, it is about 'how do we put the right tools in the hands of people who will actually be able to facilitate the climbing experience?' … For people who want climbing in their life. We aren't trying to provide a 'ride' or one-time thing, this is for people who want to climb."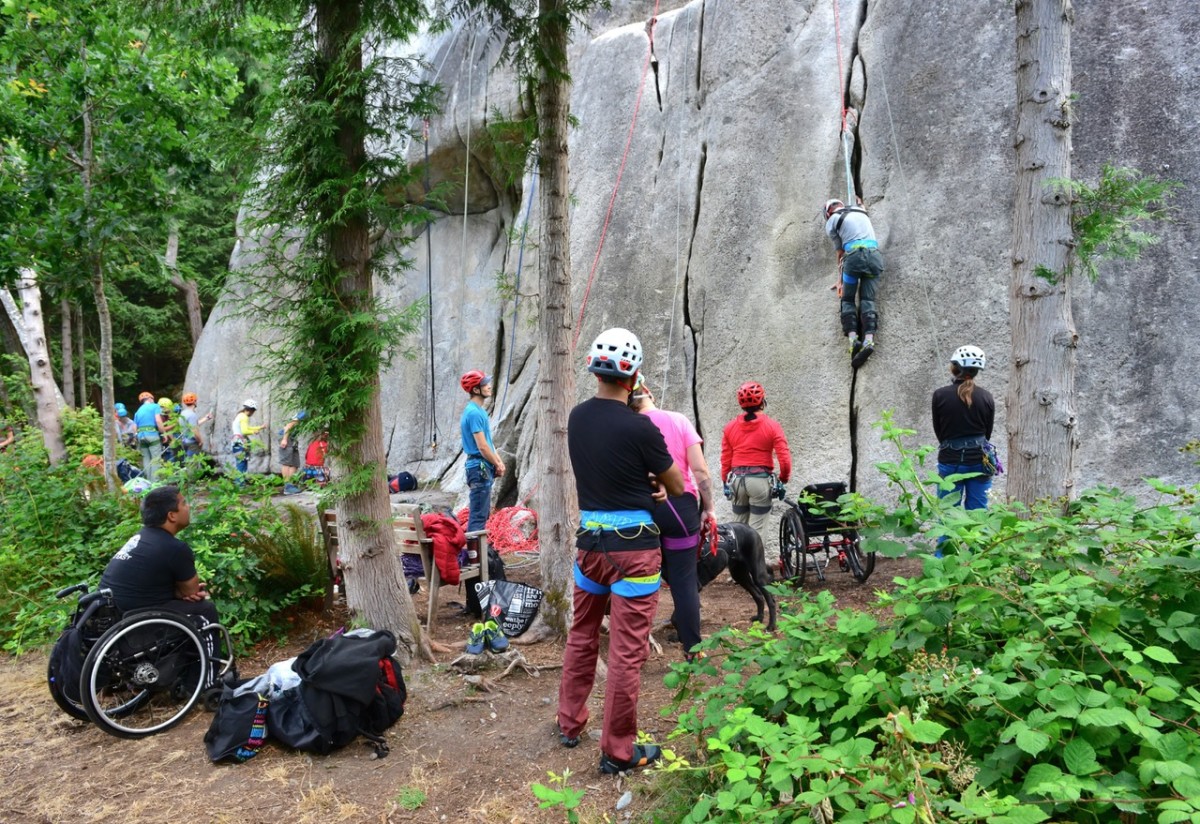 "I think one of the big misconceptions is that the athletes can't be independent and do hard or big routes," agrees Demartino. "Although the numbers may be lower, the 'try hard' is still the same. We are not fragile or breakable anymore then a regular athlete. I actually climb harder grade-wise since I got hurt, which should tell you about my footwork before the accident! [laughs] I've done the Academy going on three years now and I love the vibe of the whole thing. It's a welcome, supportive window into our world."
Demartino is currently climbing in Rodellar in Spain then he will be in Kalymnos, Greece before he heads to Canada.
Check out their website to learn more about CAC and the Climbing Academy.
For access to exclusive gear videos, celebrity interviews, and more, subscribe on YouTube!