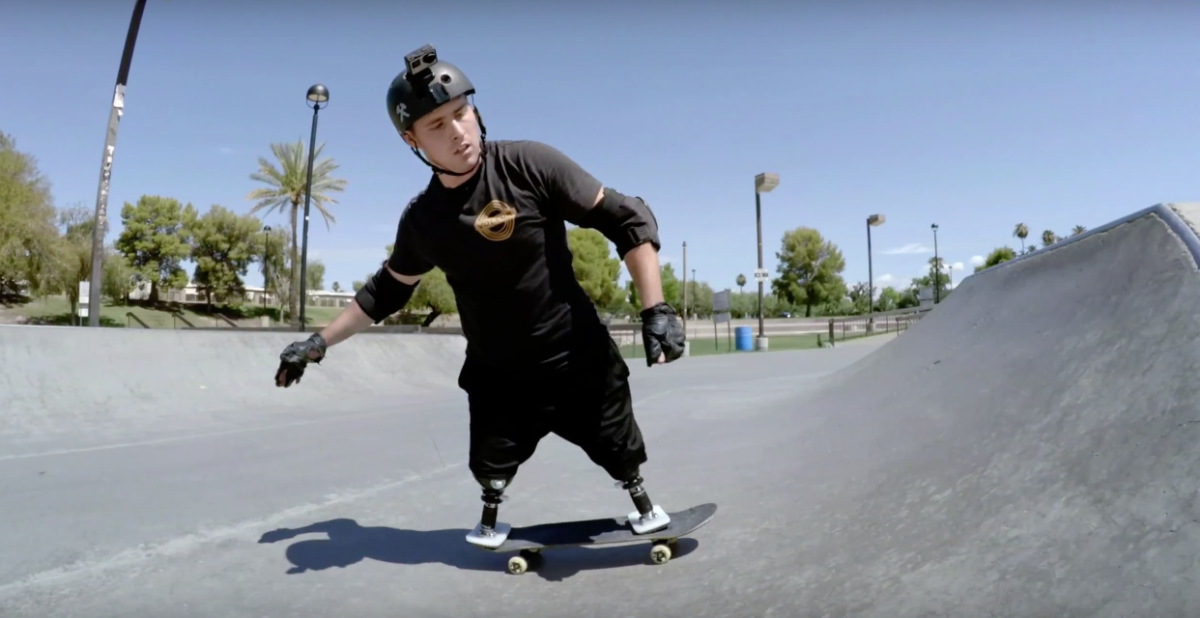 Growing up as a kid in Phoenix, army veteran Ian Parkinson had two deep loves: skateboarding and the military.
When an IED blast took both of his legs during a June 2011 deployment in Afghanistan, it was only natural for many to assume that Parkinson's days of skateboarding were over. But, as shown in a video uploaded on Wednesday, Parkinson used his love of the sport and determination to get back on a board as the driving force to overcome his injuries:
While he is still pursuing his love of skateboarding, the road to recovery for Parkinson was arduous; the injuries he sustained were severe. He says he can still remember the weightless feeling of being tossed through the air by the IED explosion, the pain of having his arm shatter on impact and the overall helpless feeling that he was going to die.
RELATED: Navy veteran swimming Mississippi River to honor fallen soldiers
"It was this feeling of, I guess, being useless," Parkinson can be heard saying in the video.
Parkinson credits his wife, Ashley, and her support staying with him for the two years of recovery in San Antonio as being the biggest motivation to recover.
"Since he was in the hospital bed, he's just been saying, 'I want to skateboard; I want to skateboard,'" Ashley says in the video.
Ultimately, for Parkinson, that devotion to get back on a skateboard comes from a pure place.
"What skateboarding means to me is essentially, in one word: freedom," the 25-year-old Parkinson says in the video.
More from GrindTV
Skiing's 'Eclipse' tops Banff Film Festival
Big-mountain pro Jeremy Jones talks future of snowboarding
Champion surfer in coma after suffering shark attack in Australia
For access to exclusive gear videos, celebrity interviews, and more, subscribe on YouTube!