Zander Martin checks in from Central Asia, where we last left the C&K contributor and NOLS instructor, figuring the next canoe leg in his quest to paddle (and peddle his road bike if necessary) around the globe. In 2010, he finished a 4,300-mile solo canoe expedition across America from Portland, Ore, to Portland, Maine, and in 2011, he and John van der Stricht finished a 2,500-mile, pan-Europe canoe expedition from Nantes, France, to Istanbul. With the help of a Polartec Challenge Grant, Martin will depart in mid-June for a 90-day trip through Mongolia, Siberia and the Russian Far East. After 9,300 self-funded miles, having cycled from Europe to Central Asia, the grant will only go so far. So Martin is reaching out to the paddling community for fundraising help for what he's dubbed the Asia Rivers Expedition, which seeks to complete the grand human-powered expedition of 12,500 miles across three continents. Click HERE to learn how to help.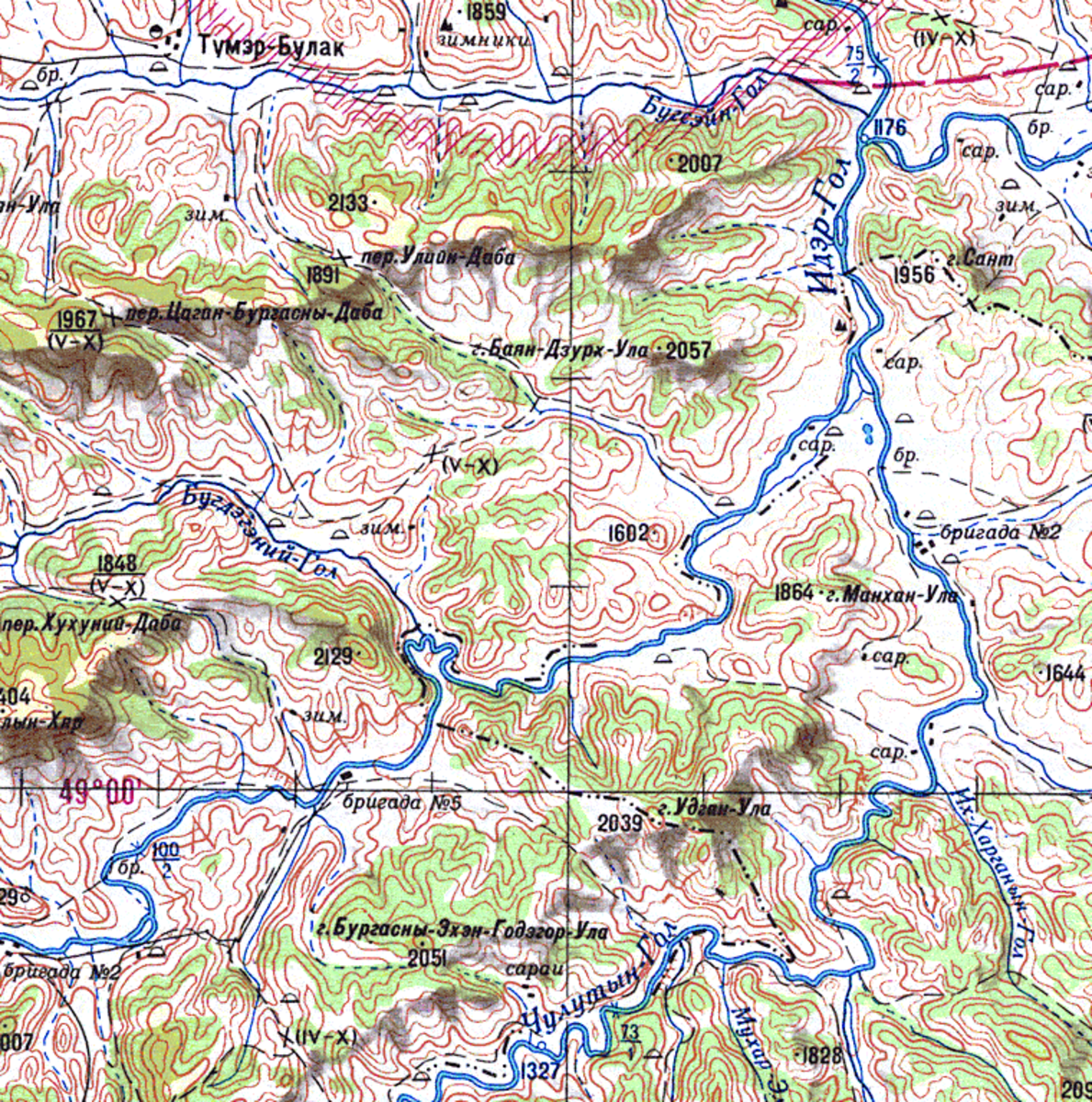 Is Zander Martin Spirit of Adventure?
VOTE NOW!
This is proof of addiction.
The map's thin blue lines run eastward, gathering into bundles and cables, merging into union as they dash down the flanks of unpronounceable mountain ranges and into the sea. The screen hums as each map loads, the shoddy workstations of an internet cafe in rural Uzbekistan struggling to keep up with my dreams of paddling around the world.
The power goes off. Frustrated Uzbek and Tajik shout in Russian about World of Warcraft items lost to the power outage. I rub tired eyes and gather my things, a faint smile as another piece falls into place. The route will go, somehow.
Even in the midsts of one expedition, to cycle across Central Asia, I find myself eddied out and scheming the next. I never started out to paddle around the world, and strictly speaking I won't be, but somehow I find myself 15,000 kilometers and 11 months in and dreaming about setting blade to water in the upper canyons of some place called the Chuluut Gol.
The channel of the Chuluut Gol (gol is Mongolian for 'small river') is framed by high basalt cliffs and alternating landscapes of ger-studded steppe and high-mountain valleys. The flow joins the Ider to form the Selenge Moron (moron is Mongolian for 'big river'… really) and gathers wayward streams like the Eg and the Delgermoron before crossing into Russian Siberia and entering Lake Baikal. We'll paddle this route north and east from steppe and mountain to the Siberian taiga, the largest forest on earth, and Baikal, the largest lake on earth.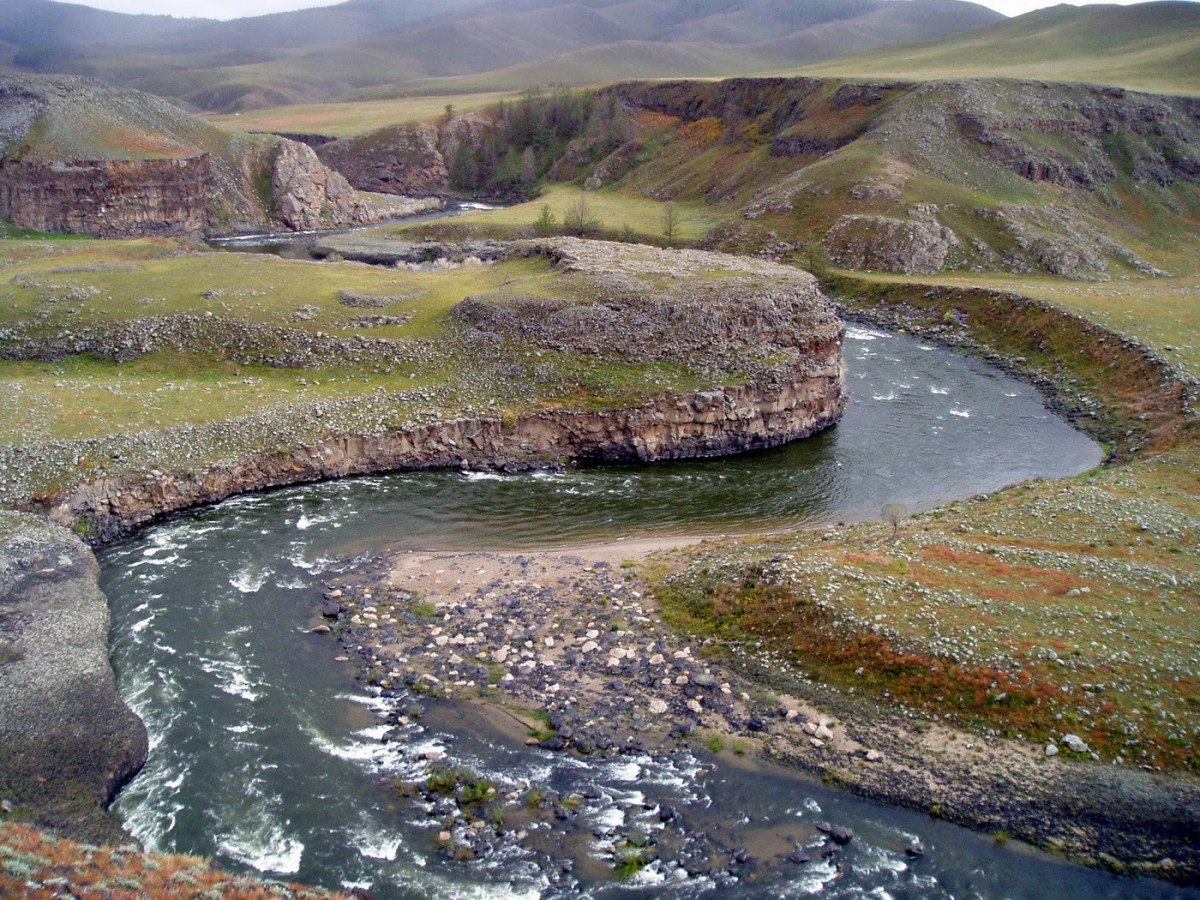 From here, the route gets hazy. The Amur watershed is just a short hop away, but all the information we can find indicates the tense Russian-Chinese border section of the Amur is off limits to foreigners. The geographic blue tracery of rivers and creeks in west Siberia and the Russian Far East offers several alternatives to reaching the ocean, all of them difficult and most of them remote. When I paddled across North America and Europe, a simple motto gave comfort: "U.T.S.R.P.": Upstream travel solves route problems. The Sea of Okhotsk is the goal; which of our three potential routes will take us there remains to be seen.
We will travel by canoe through a landscape of superlatives: towering peaks, endless steppe, the largest forest and largest lake on Earth, through whitewater canyons and past peaceful wooden villages set on crumbling riverbanks. It'll take three months of constant human-powered travel to make the route, but that is just the start of our journey. We want to tell stories. We want to tell the story of this journey to lend an inspiring voice to conservation and education efforts, and we want to tell it in as many different forms as possible. Young people need stories to inspire them to think about natural resources, and to move from in front of the screen to the out-of-doors. The world's rivers – "… the chords that bind the world together." – are in danger today as never before. Energy exploration, climate change, hydroelectic development, antiquated management practices, and population growth all threaten these key resources; we know in our hearts that an untamed and undeveloped river flowing through wilderness holds incredible power, and is worth exploring, and worth protecting. The distant watersheds this expedition will traverse and the high style this team plans to use helps set this journey apart.
Human-powered expedition travel is our means, canoes are our craft, and our goal is to move across the land in the best style possible, gathering stories as we go to share with those unable to visit this last, best place, and perhaps inspire them to further river conservation there and at home.
READ MORE:
– Click HERE to read the dispatches from Martin's 2011 trans-Europe paddling project.
– Click HERE to read Martin's advice on progressing from day-trips, to overnight, to multi-day paddling expeditions.
– Click HERE to read more on another expedition planned for this summer on Mongolia's Amur River.
The article was originally published on Canoe & Kayak
For access to exclusive gear videos, celebrity interviews, and more, subscribe on YouTube!