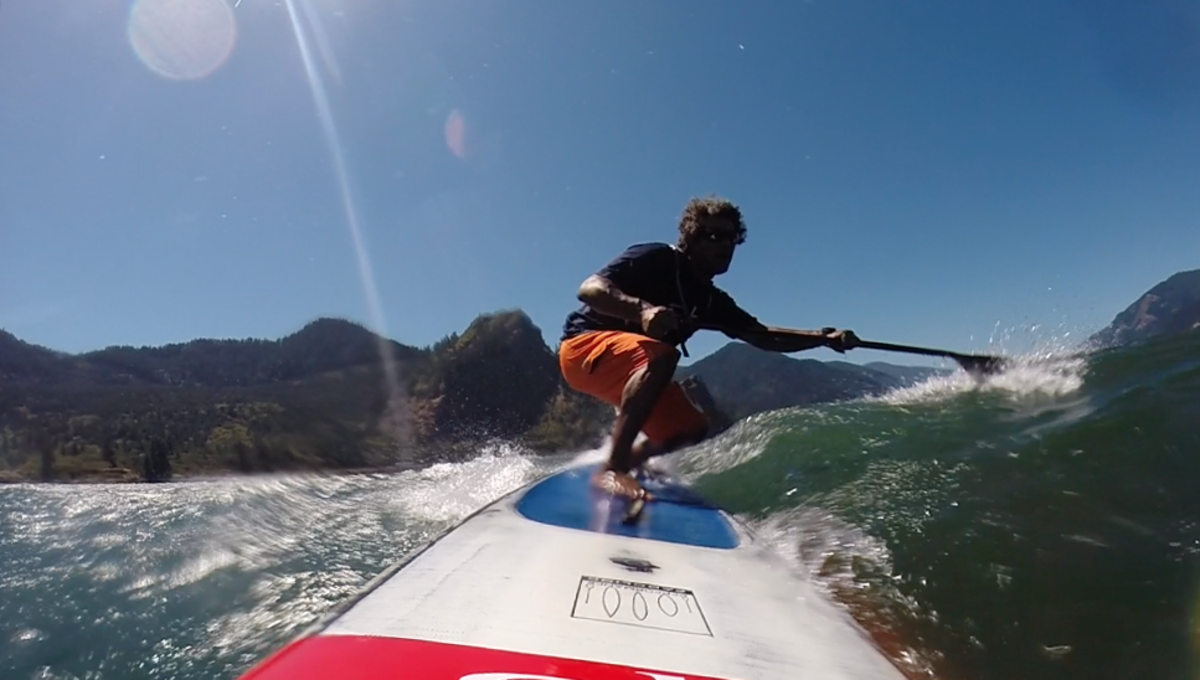 Performance Paddling Coach Anthony Vela Shares His Expertise For Tackling Your First Downwinder
Interview by Rebecca Parsons
Downinding is one of the most fun and exciting platforms standup paddling has to offer. Places like Maui, Hood River, Oregon, and Oahu are popular downwind destinations, but downwinders can be done any place where there's wind over a body of water. As with anything, downwinding can be challenging on your first go, but the pay-off is definitely worth the effort. We sat down with Performance Paddling coach and experienced waterman, Anthony Vela, to round up some pointers to make your transition into downwind paddling a smooth one.
What type of board should you start off with?
You want to get a downwind specific board—most brands have boards that are specifically designed for downwind paddling where they have a little bit more rocker in them. Without being specific to any brand, you just want a board that is a little bit wider than your normal board because you'll want more stability. For example, if you ride a 25-inch-wide board you perhaps want something 27- to 28-inches wide.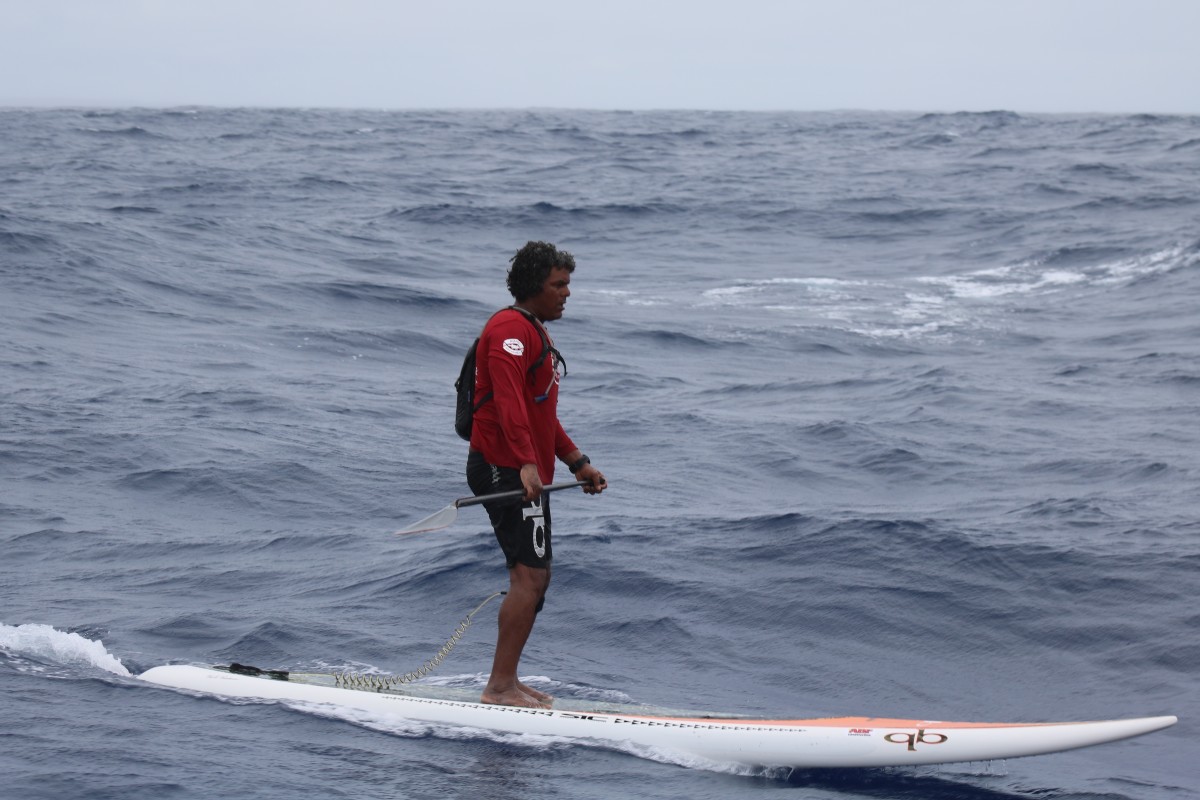 What are some safety concerns to beware of?
Safety would be the number one thing for beginner downwind paddlers. The first thing is knowing how to swim and feeling safe and comfortable swimming from wherever you are to shore. So what I mean by that is if something were to happen to my board, paddle, or both, I'd never go farther out than I am able to swim in. And of course, wearing a leash, PFD, and going with a buddy or two is always critical. For your first time you're going to want to go with somebody who's experienced—there are many different people who will take you downwind paddling as a service they offer. Lastly, in order to have the safest and most fun experience that you can, you have to have a plan that includes knowing the weather, knowing your route, your entry and exit points, and you want to let someone know when you're leaving and when you're expected to be back.
What distance would you suggest for your first run?
You figure when you're downwinding, you're going faster than you are when you're regular paddling, so somewhere in the 4- to 6-mile range. On average, an elite male paddler on a 14-foot board paddles 6-miles per hour. If the same paddler were going to do a downwind paddle, he might average 10-miles an hour. It's a lot of fun, so you want to be out as long as possible to make it worth the driving. I think the 4- to 6-mile range would take a first timer somewhere around an hour, hour and a half.
What are the ideal conditions to go in?
The experienced paddlers are looking for white caps. For first time downwind paddlers, you'll want to go on a day where it's not too windy—you only need a little bit of wind to create bumps and make a good ride. Any light wind where you can see texture on the ocean is enough to create bumps that are going to be fun to ride and not overly bumpy where you're going to be falling off a lot. You can push the limits a little more if you go with a downwind specialist instructor.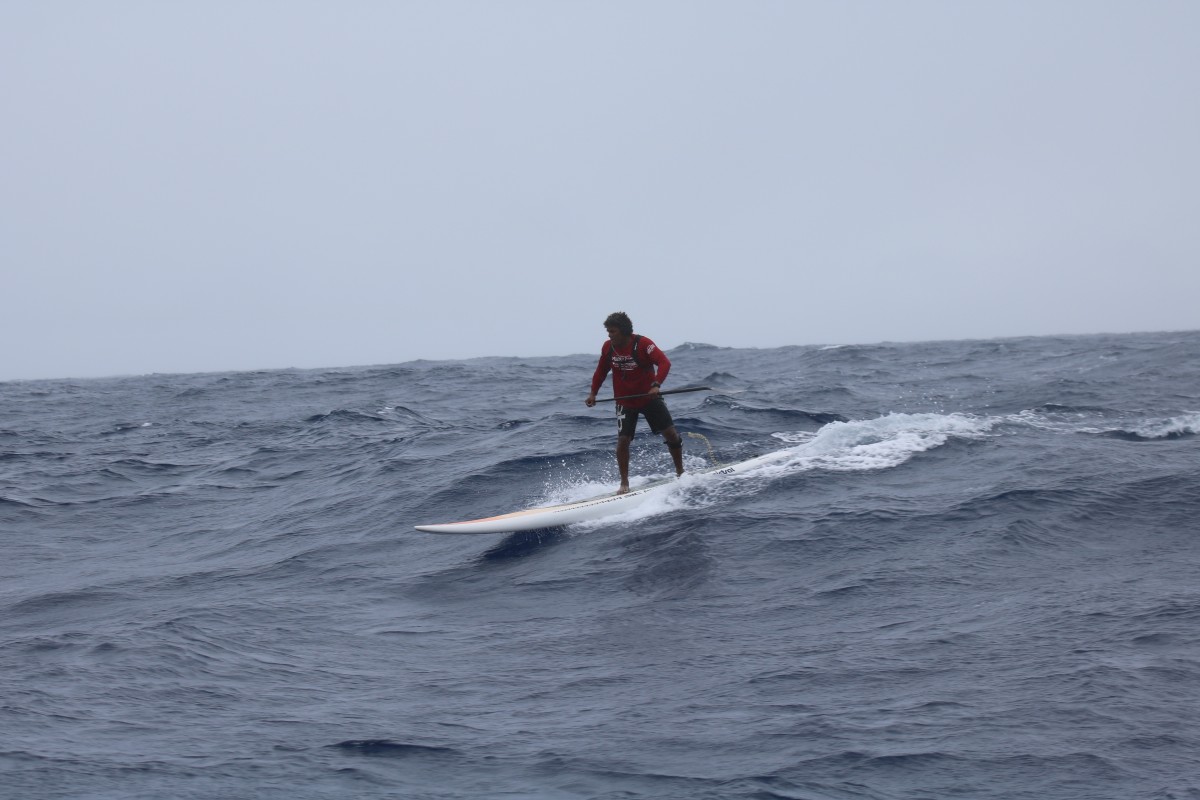 Can you offer some pointers for getting onto a bump?
The first pointer would to be practice your footwork on flat water in flat conditions and get used to moving around on the board. In downwind paddling, there's a lot of weight adjustment that needs to happen in order for the nose not to dive, for you to stay on a bump longer, and for you to steer when you're on a bump or after.
For getting on the bump and just downwind paddling in general, it's not just a sprint the whole time. Basically, you're following your nose and when you feel your nose start to angle (go from angling up to angling down) that means there's a bump that's coming and that's when you want to increase your stroke rate. If you paddle 50 strokes per minute in a flatwater race condition, you should paddle at 70 strokes per minute or more to try and get that little bump. Like surfing, once you feel that you're riding that bump then you hold back and that's when you get your rest.
Anything else someone should know?
Have fun! Sure, there's going to be some frustration, you're going to fall, but get back on and the next bump might be the most fun bump ever.
Watch: A 40-knot downwinder in Greece
Watch: Downwinding Video Tutorial
The article was originally published on Standup Paddling
For access to exclusive gear videos, celebrity interviews, and more, subscribe on YouTube!