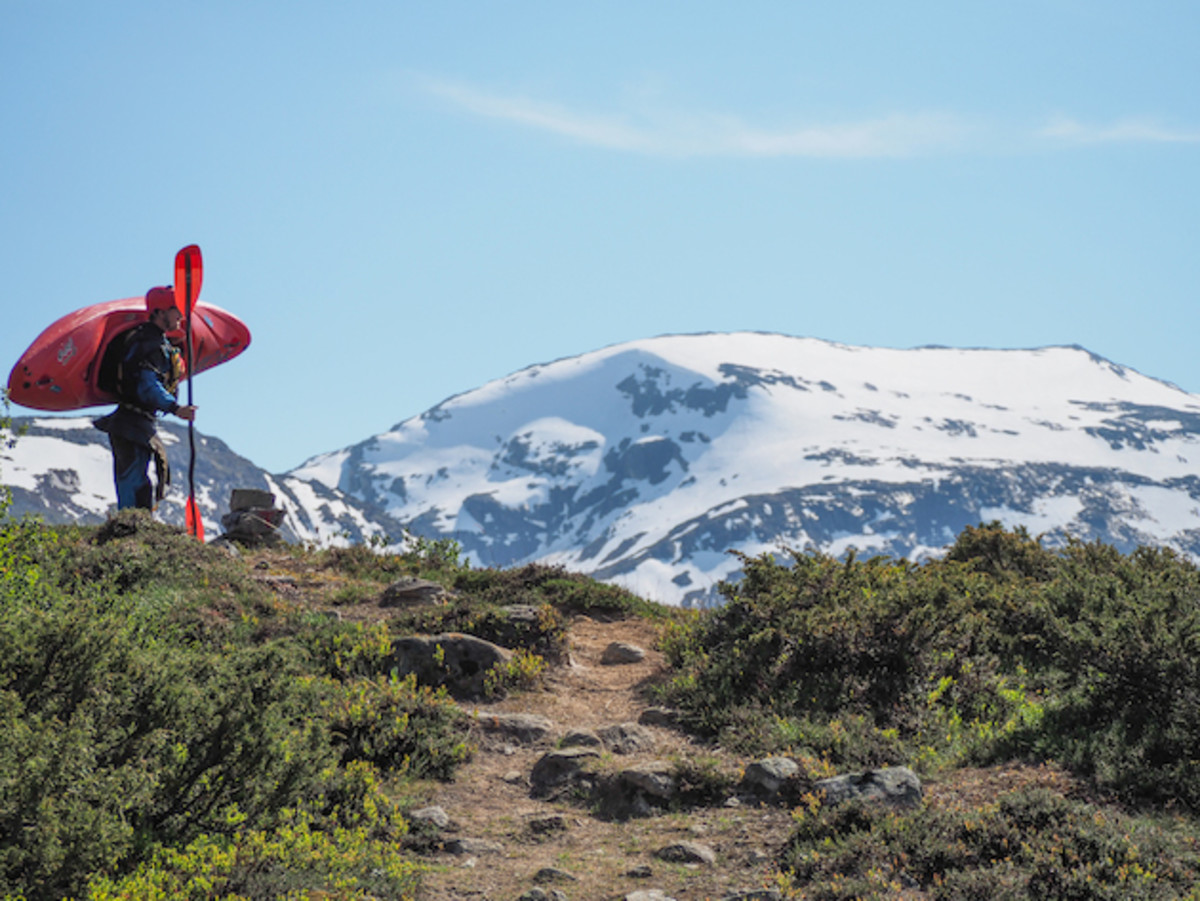 Astral Hiyak
($114.95, astraldesigns.com)
Shoes like the Brewer and the Rassler are great, but sometimes paddling requires an insulated, soft, lower-volume bootie. The Hiyak is Astral's river bootie for the modern age, and I am impressed with its versatility.
The Hiyak has Astral's G.SS rubber Outsole, which provides traction on the same level as 5.10 Stealth. The flexible sole actually enhances traction in some situations because I can fully utilize the small toe holds on rocks that I can't feel with a thick soled shoe like the bulky 5.10 Canyoneer.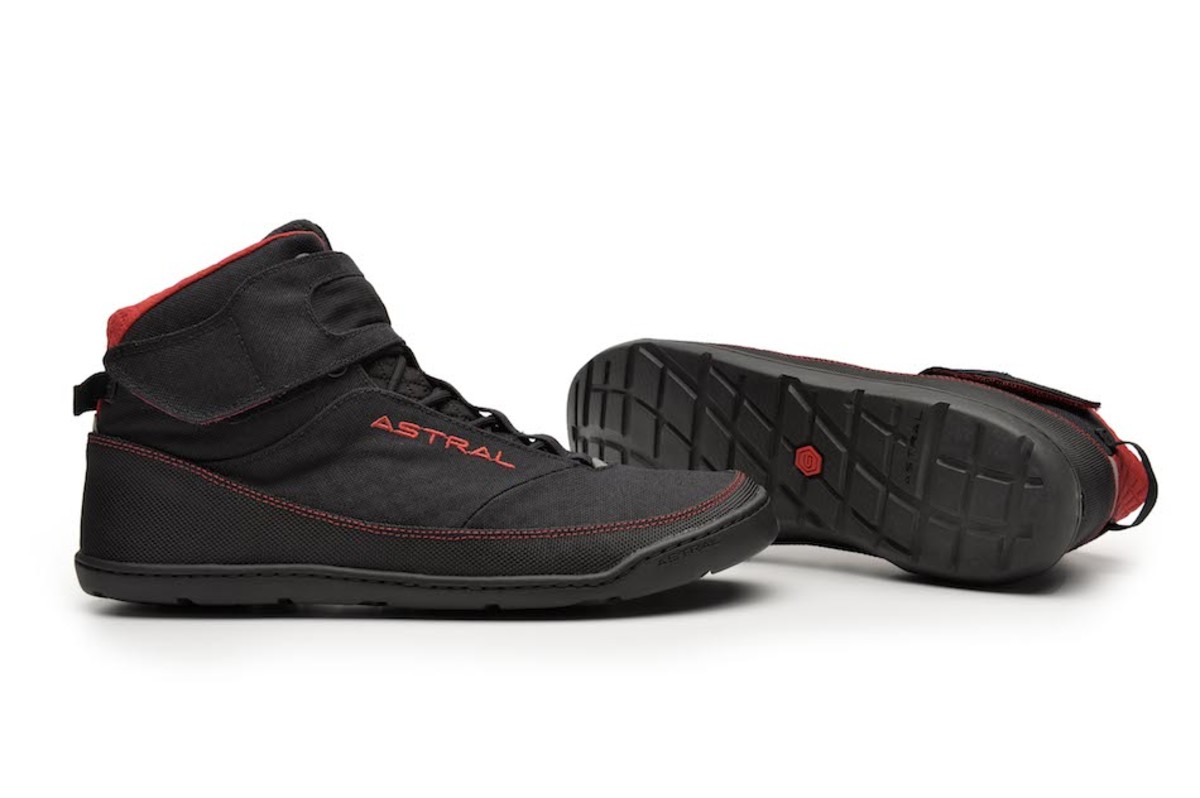 Astral designed the Hiyak to be warmer than the Brewer or the Rassler. They've combined thick/cushy airmesh with cordura fabric to insulate the shoe. After standing in 40-degree water while guiding canyoneering trips, I can attest to the value of the Hiyak's insulation.
A nifty velcro closure around the ankle keeps the laces from coming untied and ensures that sand doesn't come through the top. It seems like a small feature, but it works wonderfully in the field.
The Hiyak is comfortable to wear with or without socks, but I prefer to wear neoprene socks inside when I'm not in my drysuit.
Fit: The Hiyaks are true to size. The material is relatively flexible compared to the Rassler, which makes your normal shoe size more likely to accommodate drysuit socks.
Bottom Line
Although pretty much all of the shoes that I've tested for 2015 work well for their intended purposes, most are simply a minor improvement on past designs. With the Hiyak, Astral has completely retooled the paddling bootie. The combination of function and features make the Hiyak my favorite new footwear option this year.
The article was originally published on Canoe & Kayak
For access to exclusive gear videos, celebrity interviews, and more, subscribe on YouTube!