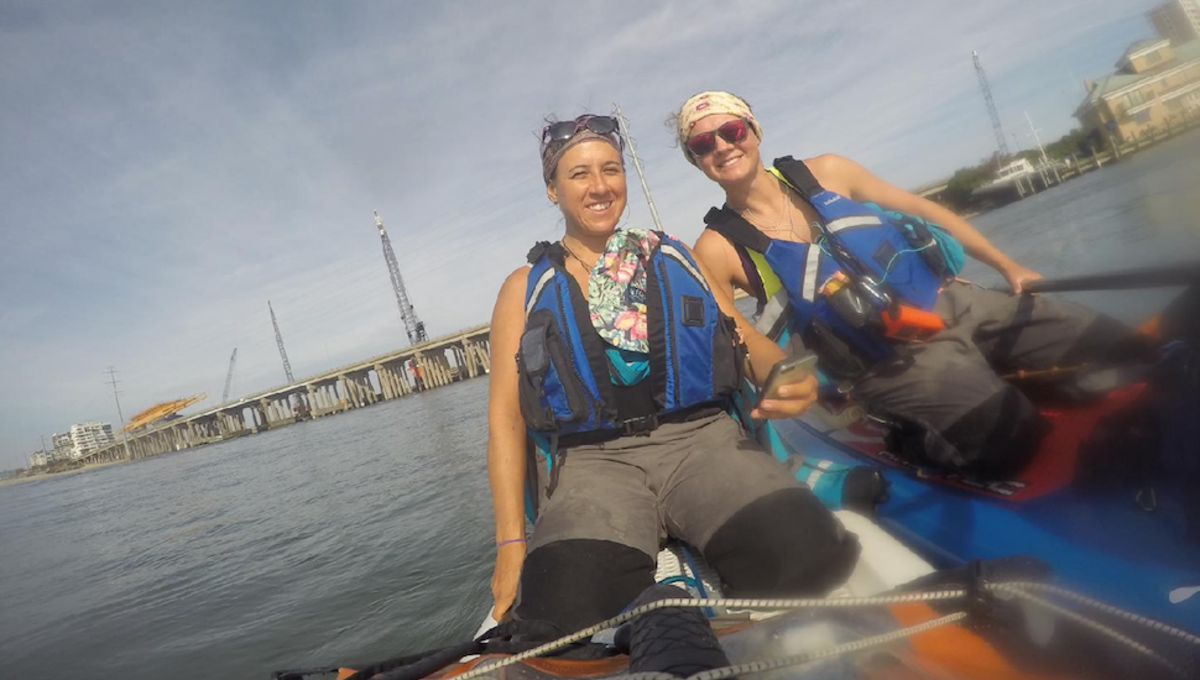 Atlantic SUPergirls Make History, Complete East Coast SUP Epic
Four months, 1,500 miles, two girls, one goal, one life-changing accomplishment
On October 12, two girls launched their beefy, dry bag-laden paddleboards from the shores of New York City with their sites set on the southernmost state of the American east coast, some 1,500 miles away. Throughout the next four months, their epic paddling adventure carried them through irreplaceable experiences and memories to last a lifetime, wrought with unforeseen challenges, unprecedented triumphs and generosity from countless supporters along the way. 125 days after leaving NYC, Julieta "Jules" Gismondi and LouAnne Harris—the female paddling duo now famously dubbed the Atlantic SUPergirls—stroked into Miami's Biscayne Bay and successfully completed their mission. Their journey not only inspired thousands of people, but also raised more than $16,000 for charity. SUP mag caught up with the SUPergirls to find out more about their incredible journey, the takeaway and plans for their next paddling adventure. – Jack Haworth
SUP: How does it feel to be back home in the Big Apple?
LH – It's surreal to be done. You come back and everything is essentially the same and it's like you never left. So we have this surreal feeling of having this incredible experience and then applying that back to our own reality.
After paddling 1,500 miles, what's the first thing you did once you reached Miami?
Both: We went to the movies to see Zoolander 2. [laughing]
Did your expectations for this trip match reality?
JG: We knew how many hours of paddling and had a clue about what it would be like physically. But there is no way to anticipate what it would be like mentally and emotionally. Being out there so many days and getting further and further away from home becomes tough.
LH: Until we got past New Jersey it still felt like we were home. I had to keep reminding myself that we weren't going home at the end of the day. It took a while for that to mentally click in.
What was the biggest thing you took away from this experience?
JG: That this is possible and you can do this. I never took for granted that we were going to make it, it was always a 50/50 chance we wouldn't make it. I spent quite a while looking at maps and there were so many things that could've gone wrong. In my mind, I had impossible places that I didn't think we would make it through. But now that we paddled 1,500 miles, I know we can accomplish whatever we want because we do it together.
Was there a specific moment that sticks out as a highlight of the trip?
JG: Every time we saw dolphins it was always special, even though we saw them every day for four months. We also really loved the Georgia coastline and learned a lot about US history. So it's not one thing that stands out but a combination of a lot of factors.
LH: I don't think I'll ever look at a surf break again without wondering what it would be like to land a board there. It was very clear that we had an insane amount of luck on this trip. Someone was definitely looking out for us.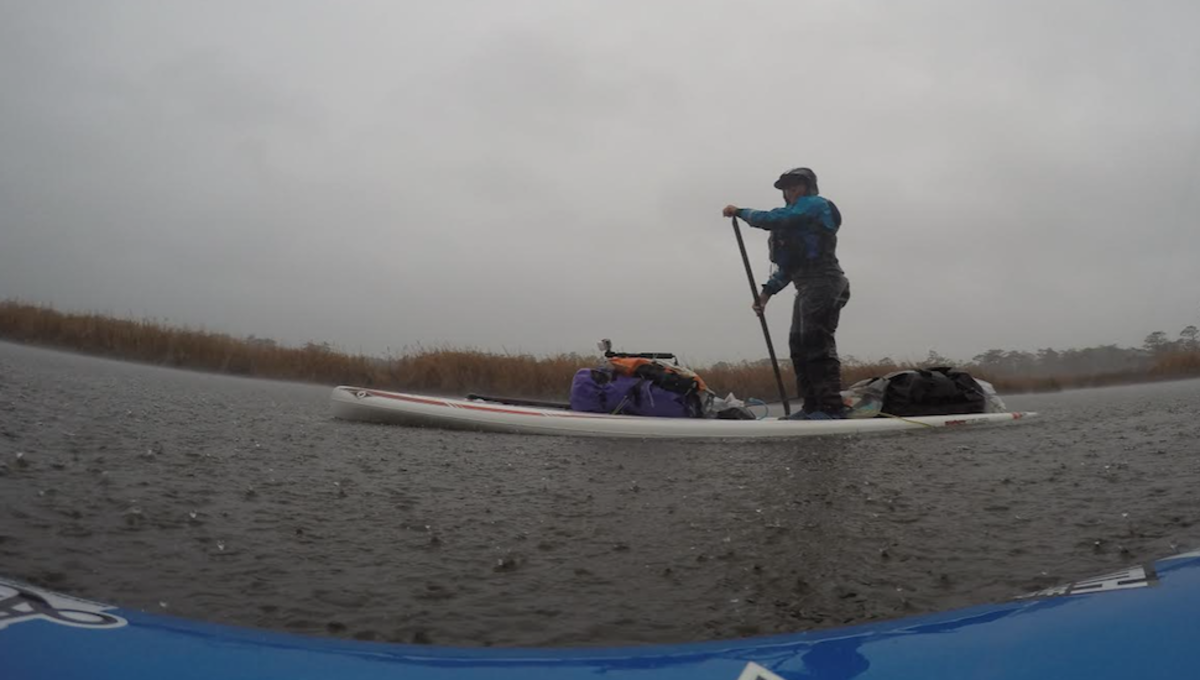 Talk about the support you received from people you met along the way.
LH: With the exception of a small few, every person we met along the way was fabulous. Whether it was giving us a ride to the grocery store, letting us stay on their lawn, or just showing enthusiasm about our trip, people were so helpful. It kind of restores our faith in humanity to see what people are capable of doing for each other.
What advice would you give someone thinking about a long SUP expedition?
LH: Just do it! If you have decided it is something you want to do and you are willing to make the appropriate preparations to do it, just go! People talk themselves out of things all the time but at some point you just have to say I want to do it, I can do it, and then actually do it. The one piece of advice that really stuck with me was to make each other laugh every single day and that was not a problem for us. We just had a great time.
JG: It's amazing how once you start looking into a trip like this, you get in touch with all these expedition people and the conversations just fuel your need to go. If you set out to do something crazy, there will be people who will make sure you get through it.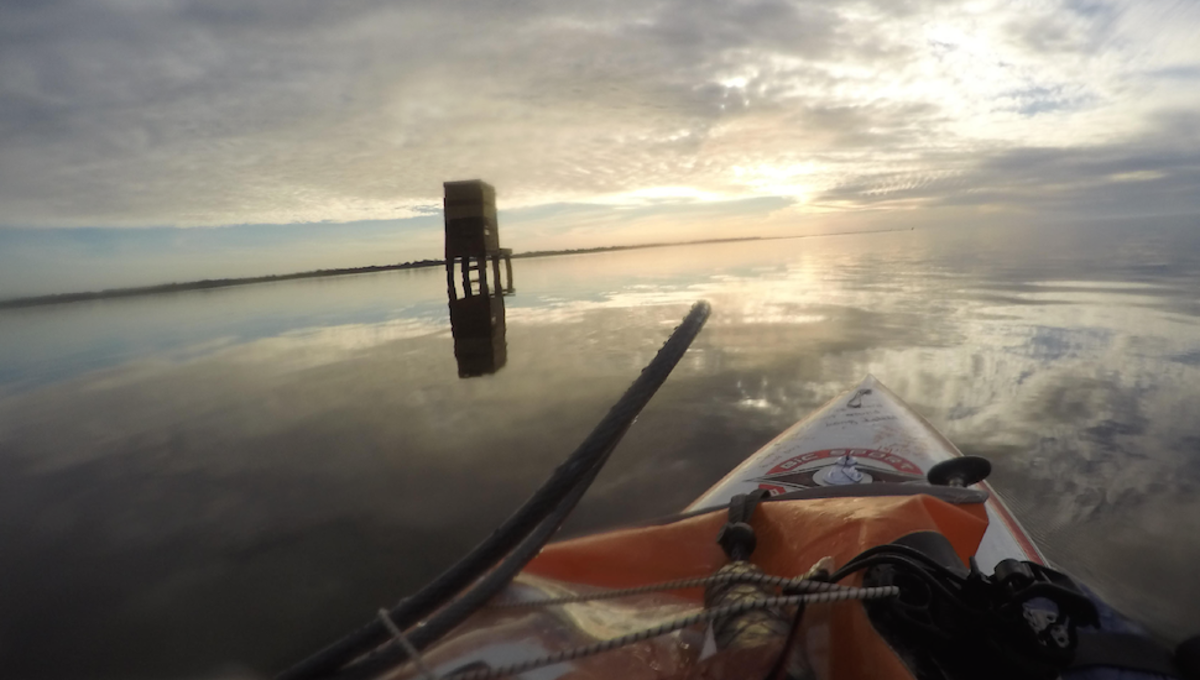 Any plans yet for another trip?
LH: We want our next trip to be in the Gulf of Mexico, from Key West down to the tip of the Yucatan Peninsula. However, since mileage will be longer we'll probably SUP, kayak and bike for that trip.
JG: There are a lot of environmental problems on the Gulf as well. So we are going to make our fundraising cause related to restoring the Gulf.
Related:
Check out our web feature previewing the SUPergirls' 1,500 mile journey.
Support the Atlantic SUPergirls.
Learn about one paddler's plan to attempt the first-ever solo transatlantic SUP expedition.
The article was originally published on Standup Paddling
For access to exclusive gear videos, celebrity interviews, and more, subscribe on YouTube!