Atlantic SUPergirls' 1,500-Mile Expedition
For those on the East Coast, winter is not usually the best time to be outdoors enjoying Mother Nature. Just don't tell that to Julieta "Jules" Gismondi and LouAnne Harris, aka the Atlantic SUPergirls.
These ladies are currently in the midst of an epic paddling trip from New York City to Key West. A 1,500-mile trip fueled by nothing more than a few supplies, a love for adventure and pure girl power.
The duo work as kayak and paddleboarding instructors at the Manhattan Kayak Company. While their summers are spent teaching New Yorkers and tourists the joys of paddling, winter is their off-season.
While many instructors may take this time to relax, Harris and Gismondi had other plans; they wanted to paddle down the entire East Coast. So on October 12, the two set out from The Big Apple with one mindset: Key West or bust.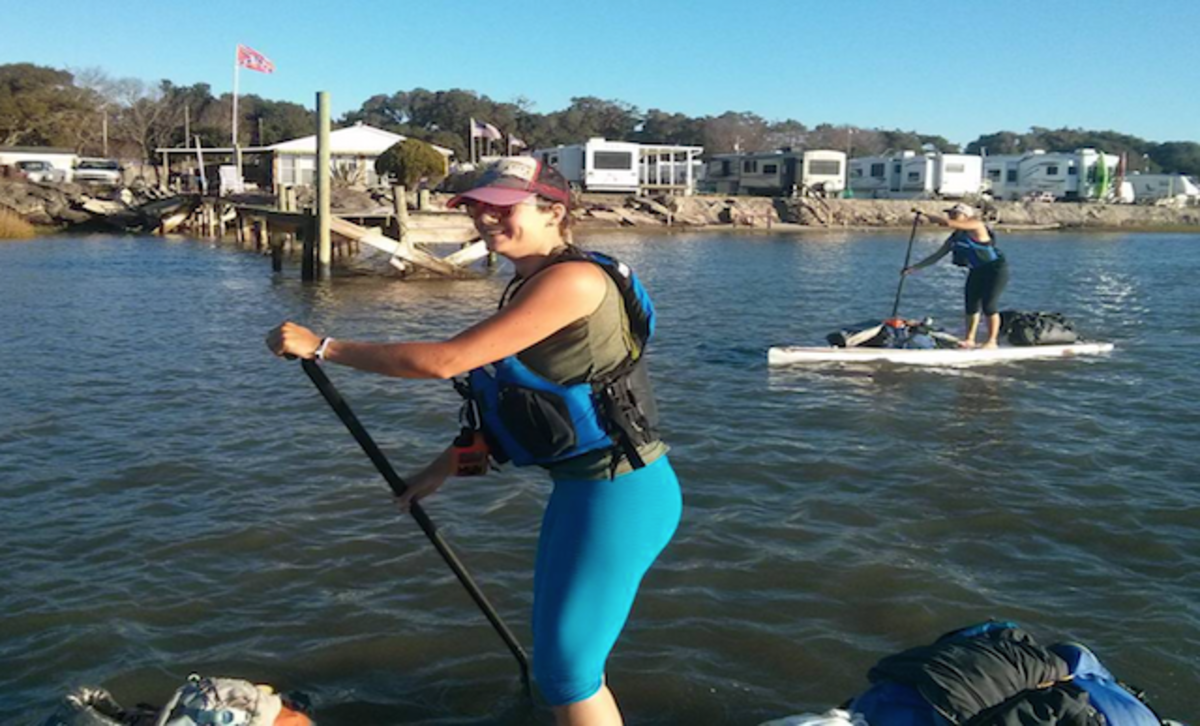 Helping Others
For the Atlantic SUPergirls, this trip is about much more than simply paddling 1,500 miles; as if that isn't enough already. They're are also raising money for two charities, First Descents and Mission Blue,  both of which do exceptional work related to the ocean.
First Descents is a non-profit organization that gives free outdoor adventure trips to young adults who are fighting cancer. This includes paddleboarding and kayak experiences at the boathouse where Gismondi and Harris work, which is how the two found out about this organization.
Mission Blue is an initiative set up by famed oceanographer Sylvia Earle which focuses on ocean conservation. Their goal is to educate the public about protecting "Hope Spots" or special places within the ocean that are vital to the health of the ocean.
Gismondi and Harris have set up a Gofundme account for their trip and plan to donate two-thirds of the proceeds to these two organizations. So far they have raised more than $14,000 toward their goal of $30,000.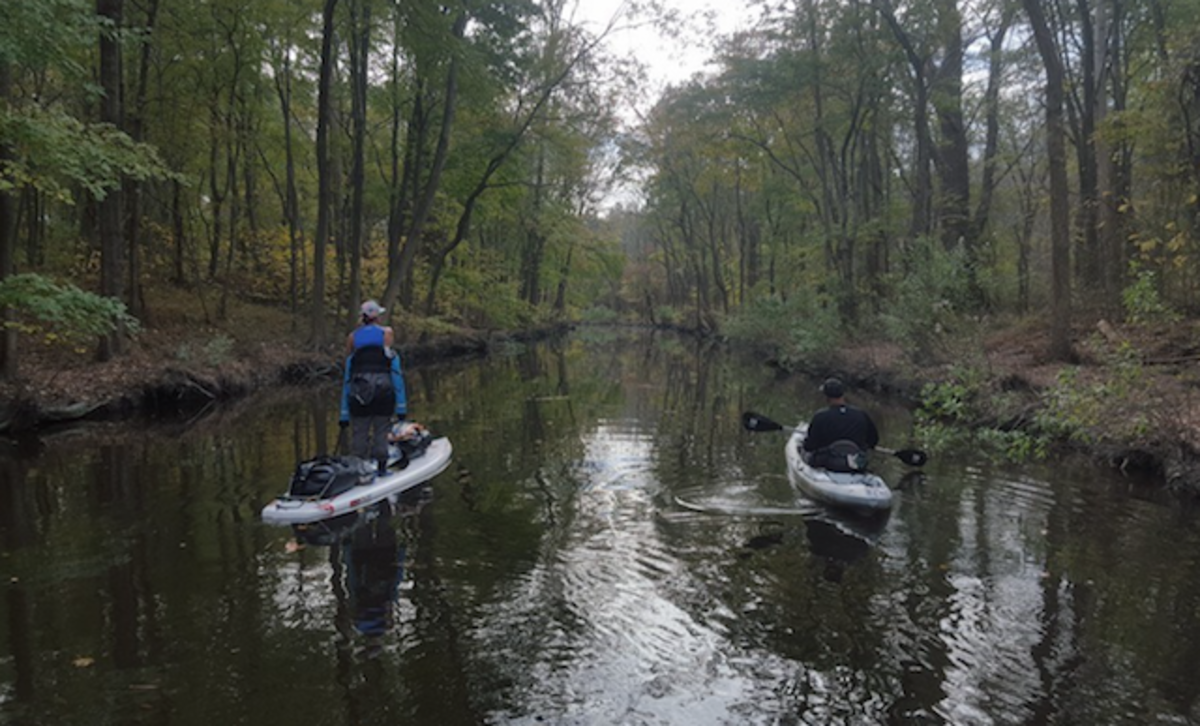 Educating Others
After spending as much time on the water as these two have, they know a thing or two about the importance of water quality. So they decided to use their expedition as an opportunity to conduct water testing along the eastern shoreline. However, the idea stemmed from their job at the Manhattan Kayak Company.
"People are always worried about if the Hudson is over-polluted, but it been cleaned up over the past 40 years and now is the cleanest urban water way in the country," Gismondi said. "The struggle of trying to get New Yorkers in the water is actually what motivated us to do the water testing."
Gismondi and Harris are testing the nitrate and phosphate levels at various spots along their trip and then posting the results online. So far the results have been promising and the water has been mostly clean.
"It's interesting to see the correlation between people's location and their involvement with the waterway," Harris said. "When you spend time interacting with the water, you will spend more time taking care of it."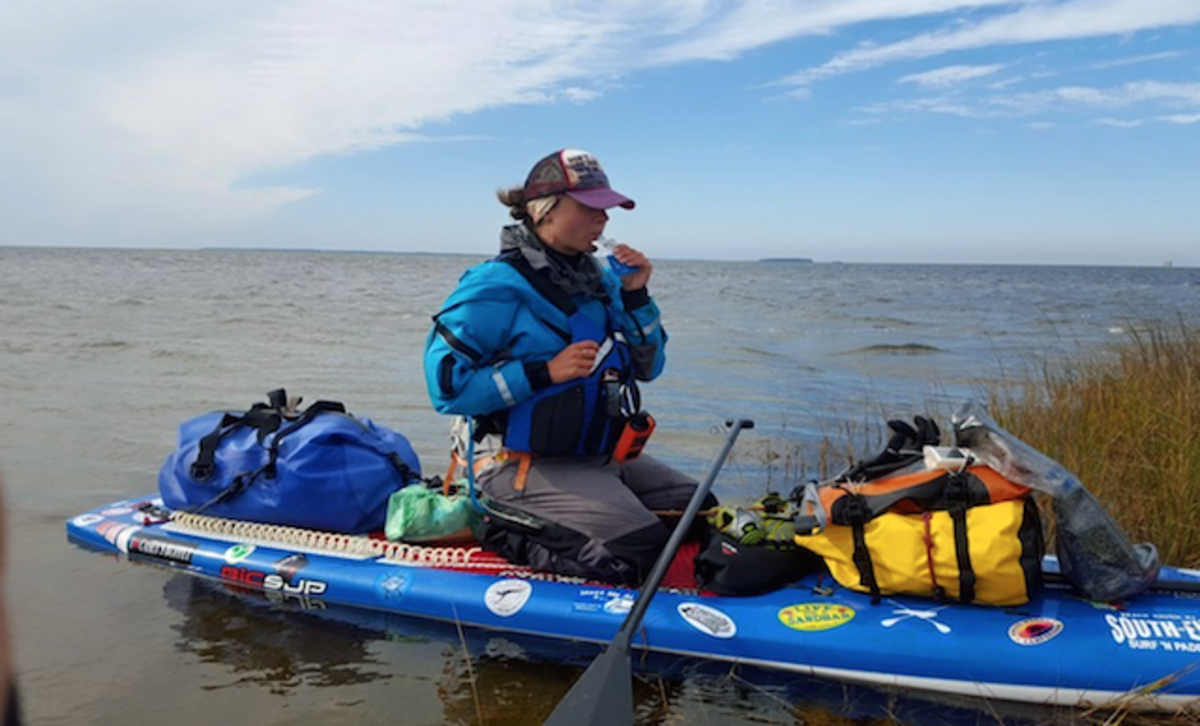 Expedition Progress
The ladies have been paddling for nearly three months now and are currently in Georgia, only one state away from their final destination. They paddle about 20-25 miles a day and spend most of their nights camping, though the people they met have been very supportive.
"People have been really enthusiastic about the trip when they hear about it, offer help and support with their homes and cars," Harris said. "That has been the best part of the trip and we will have a lot to pay forward when we are done."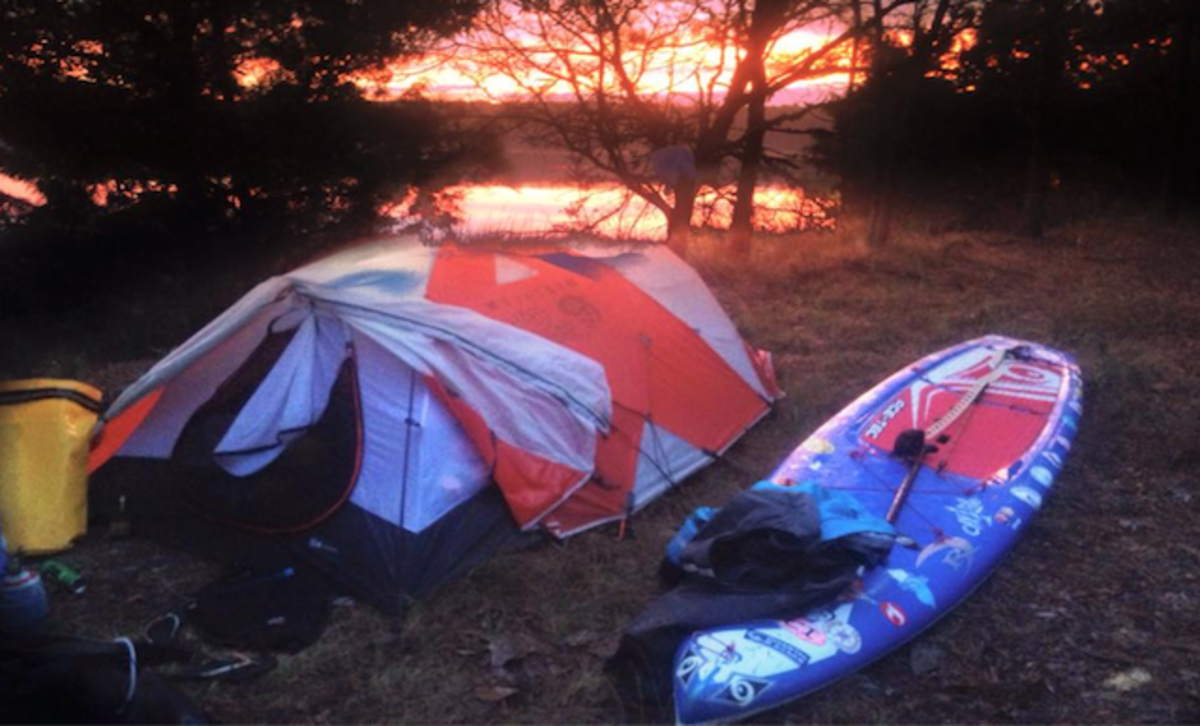 While many have given them support, it is their strong friendship that has been the key to this entire trip. Over the past three months, they have faced various obstacles but have kept their spirits high thanks to one simple rule.
"Our rule is that at the end of every single day, no matter what happened on the water, we have to hug," Harris said.
The Atlantic SUPergirls have stayed true to this strategy and it has worked thus far. Sometimes you don't need a complicated plan to succeed, just determination and a friend to always encourage you to keep going.
"We are pushing each other but not getting in each other's way," Gismondi said. "I couldn't think of anyone better to spend this long of time together."
To stay up to date on their progress, follow them on their Facebook page.
Learn about one paddler's plan to attempt the first-ever solo transatlantic SUP expedition.
The article was originally published on Standup Paddling
For access to exclusive gear videos, celebrity interviews, and more, subscribe on YouTube!