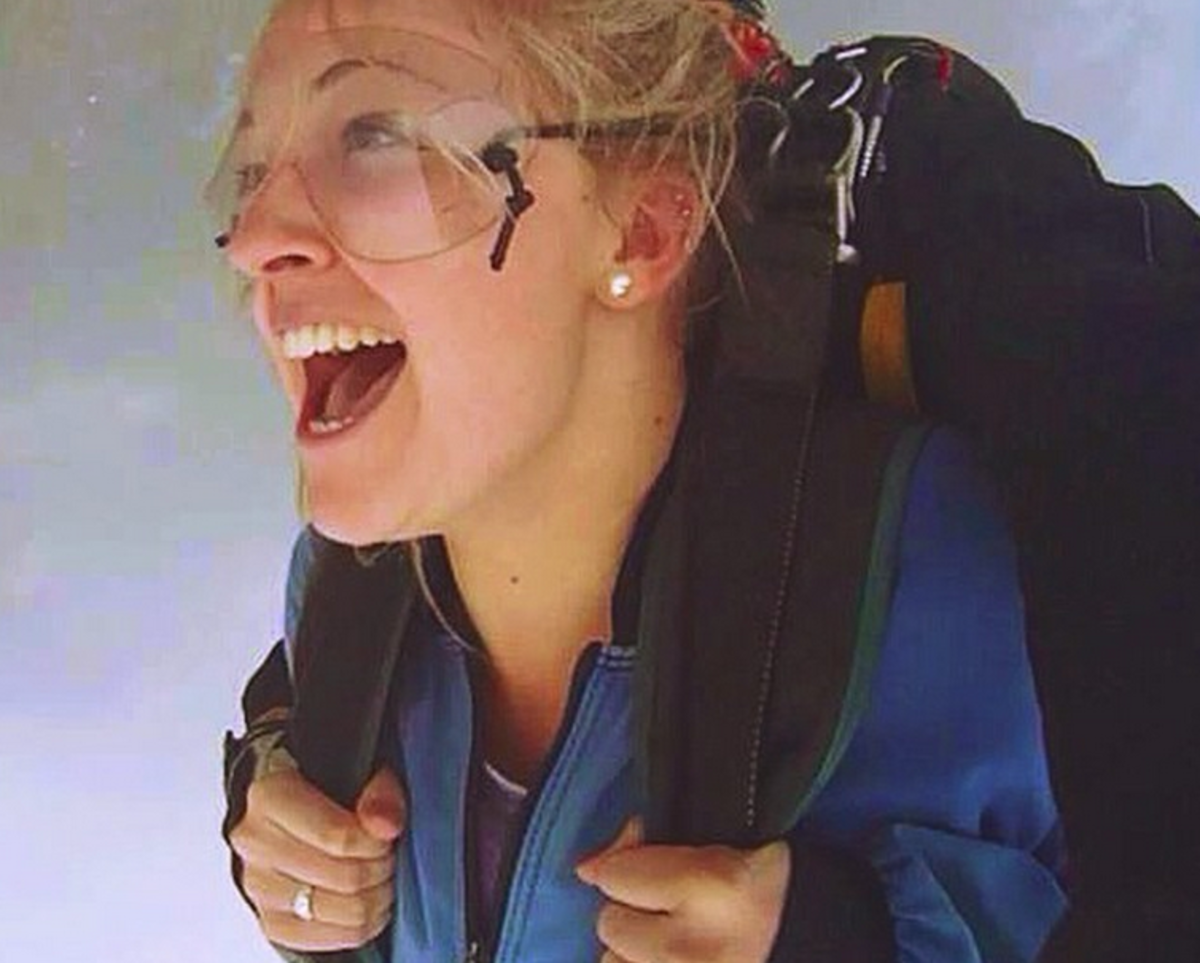 Emma Carey shouldn't be able to walk right now.
Just over two years ago, during a freak skydiving accident in Switzerland, Carey broke her back in two places, smashed her pelvis and became bound to a wheelchair, lucky just to be alive. At the time, doctors told her she would never walk again.
Today, the 22-year-old from Canberra, Australia, is not only walking, but has become an inspirational online health guru for thousands of followers.
She regularly posts photos to her Instagram account @em_carey — with 39,000 followers and counting — that show her not only walking, but also exercising, hanging out with her seven-month-old niece and exploring the beautiful beaches of Australia's Gold Coast.
"The first couple of days after my accident, I was asking my best friend, my family and the doctors to kill me," Emma told GrindTV. "I told them not to help me because I didn't plan on living long anyway. Now, I find so much happiness in every single day and I'm so glad I stuck around to see it. In the past two years, I watched my sister get married, met my beautiful baby niece and met the love of my life. I can't believe how much I would have missed if I died that day. I guess whenever I'm having a bad day I just remember that."
That happy outlook that Carey displays has become infectious in her followers, who have followed her progress from being a paraplegic to learning how to walk again.
"Came across your page yesterday and your story and the progress you've made will make anyone tear up a bit … so inspirational keep shining girl!" wrote a follower on a post of Carey's from 10 weeks ago.
"I still find it so surprising that so many care and want to know about my little ole life," Carey said. "It's been amazing for my recovery though. Getting messages daily of support and encouragement is such a nice thing to wake up to. I often get emails/messages from people who have had similar experiences to me, and it feels awesome to be able to share some of the things I've learnt with them."
And yet while she has made a miraculous recovery that has baffled doctors, Carey is quick to point out that she will never be able to fully recover, a message she wants to share with those also going through traumatic experiences. She still has no feeling in the back of her legs, and is learning to live with bladder and bowel complications.
"I would love to be able to run again, learn to surf, be able to join in with my friends when they're playing a game. But some things are too far out of reach and as much as that hurts sometimes, I just have to remind myself that I'm so lucky to even be walking," said Carey. "A quote I absolutely love is, 'You don't know how strong you are, until you have no choice but to be strong.' I can relate to this so much. If someone were to tell me a few years ago that I was going to survive a freak skydiving accident, become a paraplegic, learn to walk again and by the end of it still be genuinely happy … I would have laughed in their face."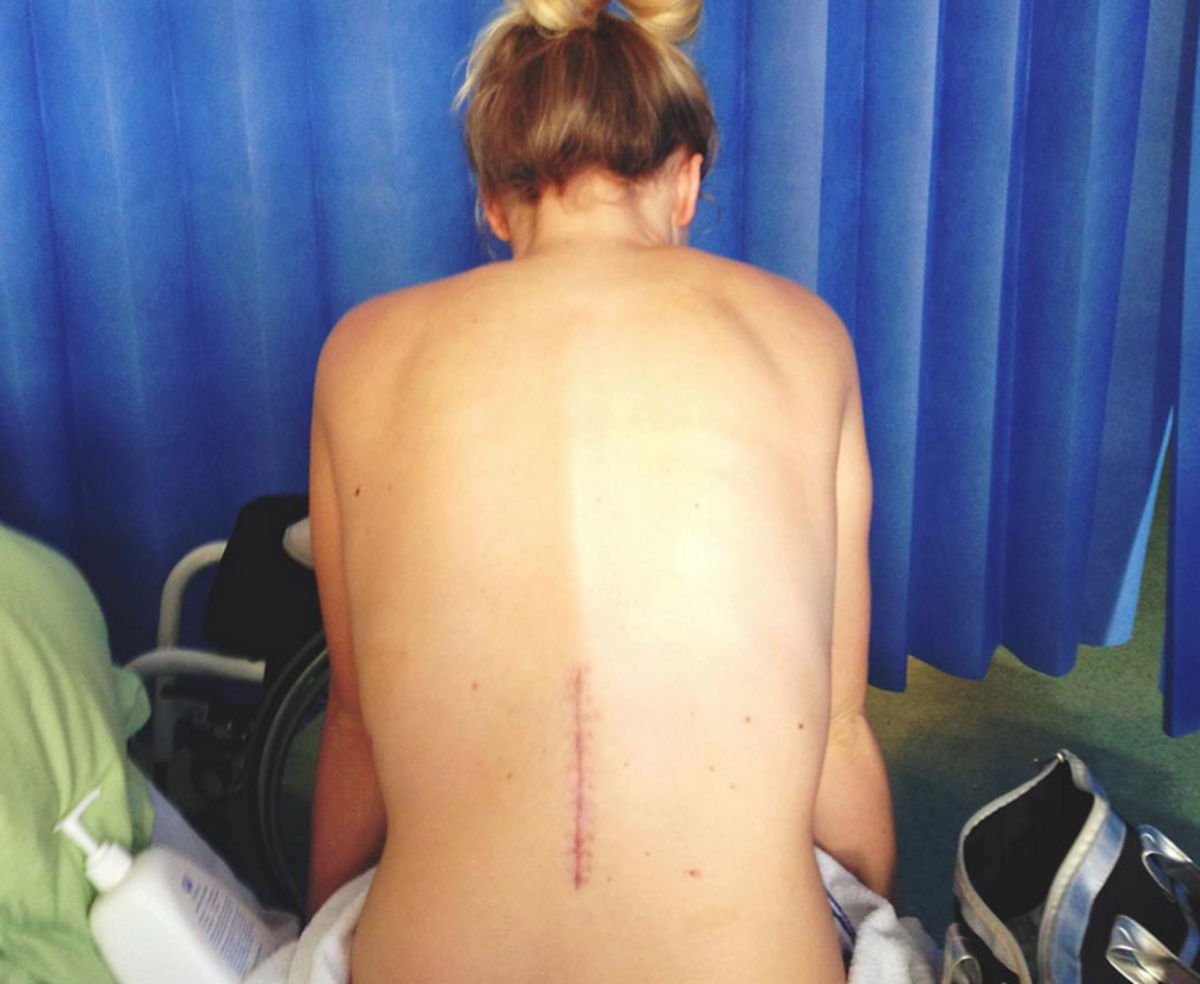 For now, Carey is just focused on continuing her recovery, enjoying each moment of her life, and hopefully helping out her followers anyway she can.
"A young follower of mine, who I had spoken to a few times already, was having a really rough night a while back and confided in me," Carey said. "I wrote her a hand written letter because I thought it would seem more personal and have a greater impact on her. Later she told me I saved her life that night. I'll never forget her."
Carey said that is the message she hopes to spread; that no matter how low you get, and how dark it seems, you should always cherish the little things in life.
"There isn't a single day I don't think about my accident," Carey said. "Of course I would love to have my old body back, I would love to be carefree again but that doesn't necessarily mean I would change what happened. I have come way too far to want to erase everything — you erase the trauma and you erase the lessons. As cheesy as it sounds; good can come from anything, if you are willing to let it."
More from GrindTV
Update: Cyclist who T-boned race support vehicle stable, recovering in hospital
What I learned from hiking Yosemite's Half Dome
'The Search for Freedom' now available for purchase
For access to exclusive gear videos, celebrity interviews, and more, subscribe on YouTube!