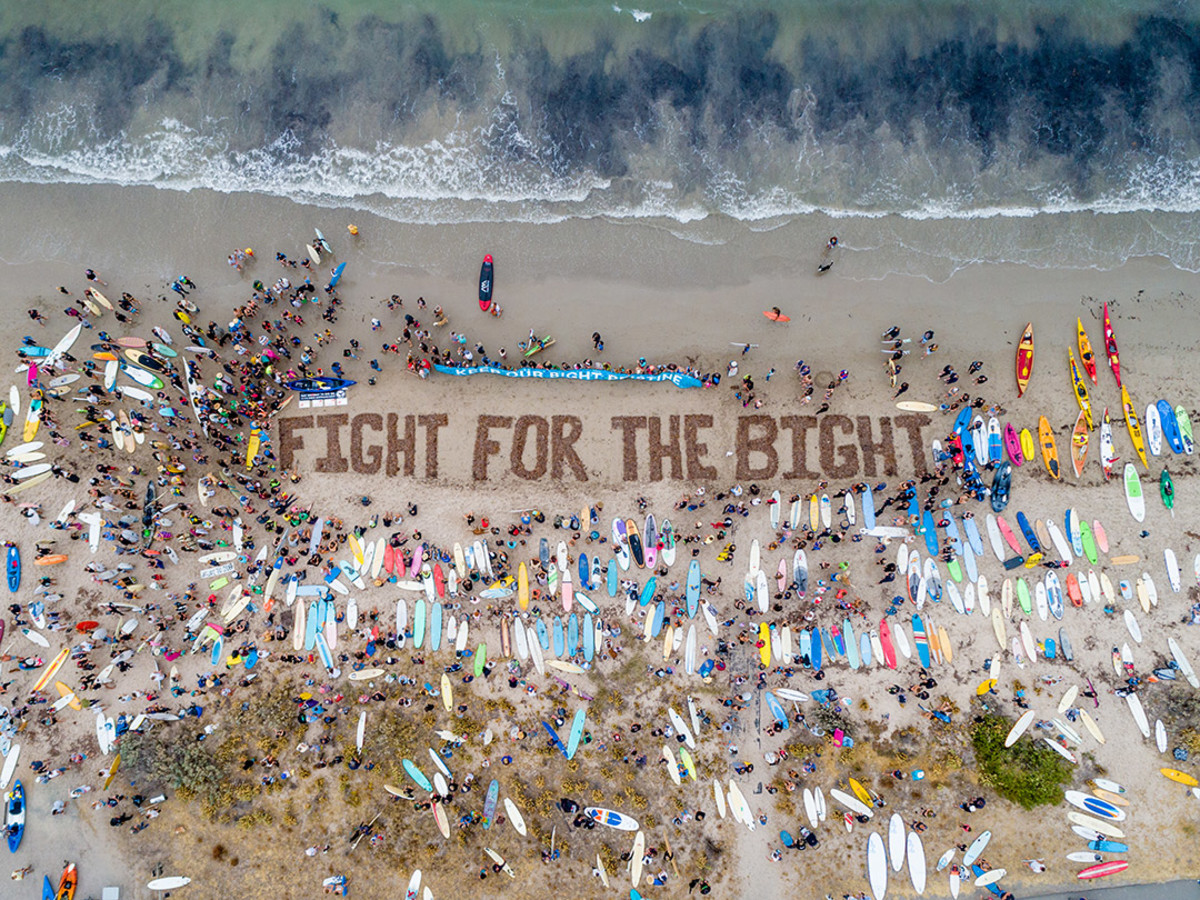 Surfers in Australia are leading a countrywide movement to combat a proposed offshore oil drilling plan in the The Great Australian Bight, through paddle outs that have attracted thousands as well as an open protest letter signed by some of Australia's most famous professional surfers of multiple generations.
The Bight is a roughly 720-mile-wide embayment that presses up on the South Coast of Australia. Marine conservation biologist Rick Steiner wrote in Australia's Guardian newspaper that an estimated 85% of the Bight's known species are found nowhere else, and that wild fishing, tourism and aquaculture activity in the area contributes billions of dollars to the Australian economy.
The plan has been proposed by Equinor, a Norwegian energy company that reported $18 billion in 2018 earnings and has presence in 34 countries.
According to Patagonia Australia, Equinor has proposed constructing a well 327 km out to sea, in 2,500 meters of water and 3,000 meters into the seabed. It's an area of the Southern Ocean that is known for its treacherous water and wind conditions, an area that tourism-company owner Matt Waller told the Guardian is too risky to drill in. "We've built boats over time and I've yet to see one that is sufficient to handle the conditions," said Waller. "There are days that we cancel."
Equinor has released its proposed environmental plan, in which the company was required to show modeling of what an oil spill from the proposed well would do. The modeling revealed that a "credible worst case" spill would release 4.3 million barrels of oil, a scenario that Steiner wrote could "could result in the mortality of hundreds of thousands of birds; thousands of marine mammals, potentially including endangered southern right whales, blue whales, killer whales, dolphins, endemic Australian sea lions, New Zealand fur seals; and hundreds of sea turtles," in addition to destroying the fishing and tourism industries upon which local residents depend.
"Most surfers were aware of the Fight For The Bight, but none were aware just how risky deep sea oil drilling in The Great Australia Bight is until Equinor released their own spill modelling," professional longboarder, environmental activist and Patagonia Australia ambassador Belinda Baggs told ASN.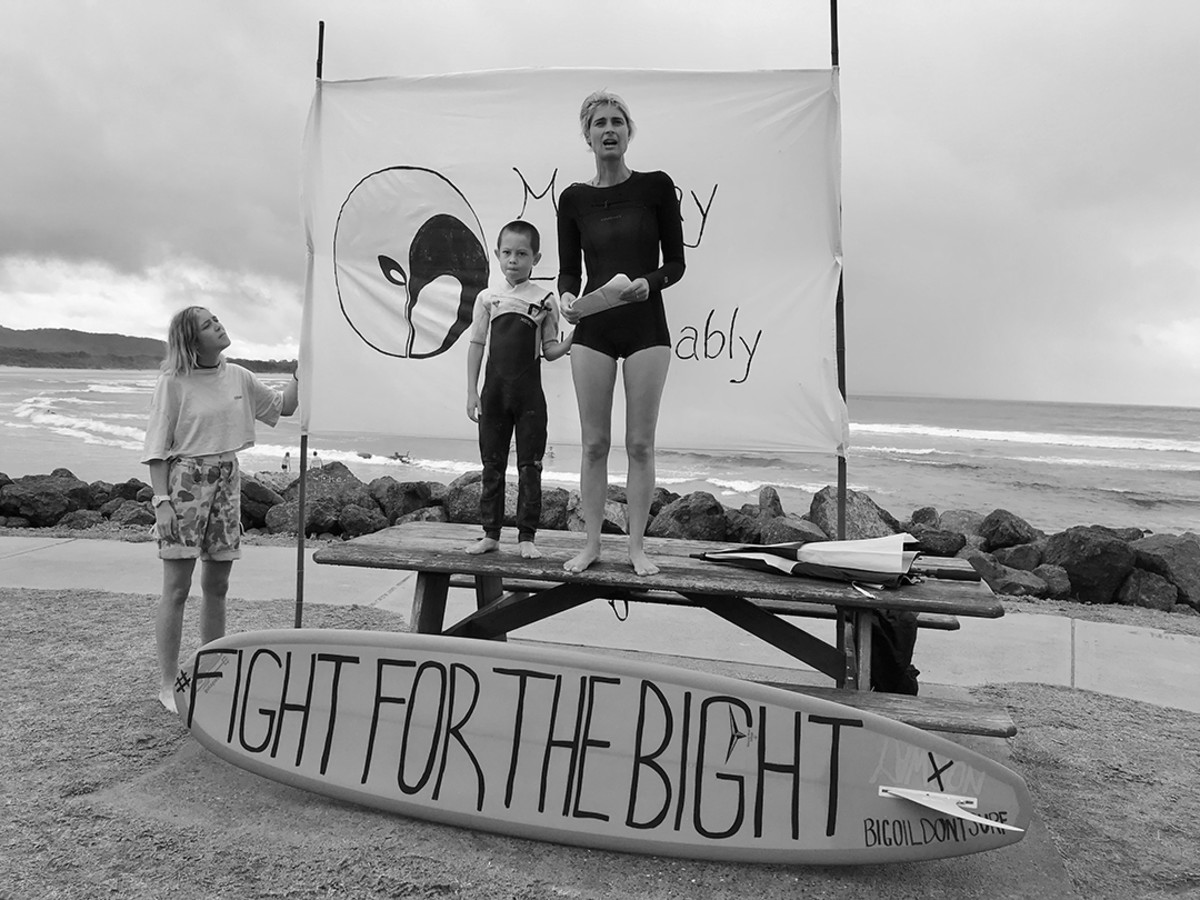 "It showed the threatened zone much larger than we all could have imagined, from Margaret River in the west, right across the entire southern coastline, wrapping up the east coast all the way to Port Macquarie and across to Tasmania."
On Sunday, March 3, thousands of surfers in Australia joined in a nationwide paddle out to protest. On March 4, a coalition of Australian professional surfers including Julian Wilson, Steph Gilmore, Mick Fanning, Mark Richards and Mark Occhiluppo issued an open letter protesting any deep-water oil drilling in the Australian Bight: "The Bight is wild and pristine and should remain that way," it declared.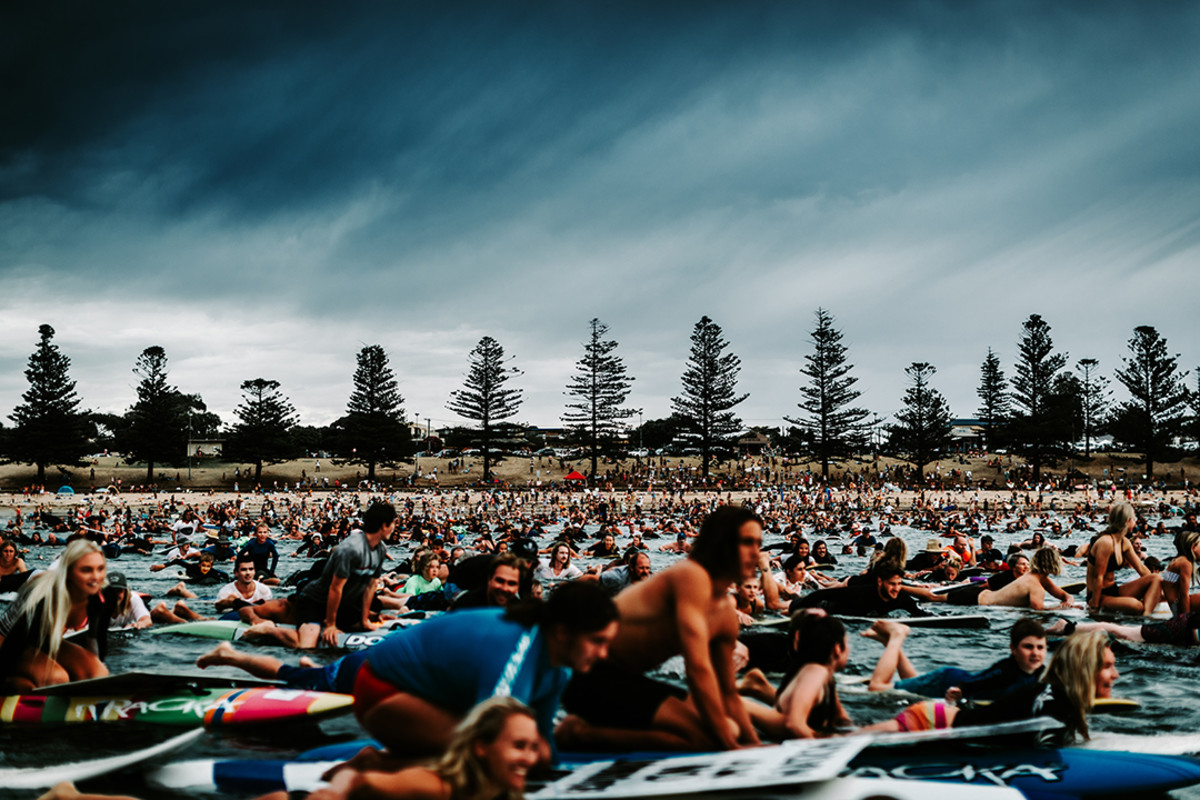 "As surfers, it threatens our passion and in many cases our income, as well as the wildlife," says Baggs. "The ocean is my best friend, and surfing is all that I know. To risk any of these things to me is unthinkable."
A period for public comment on Equinor's environmental plan opened February 19 and will conclude on March 20, after which Equinor must submit a report to the National Offshore Petroleum Safety and Environmental Management Authority (NOPSEMA) on how it would address the concerns outlined in the comments. NOPSEMA is the regulatory body that will decide whether to allow the project.
"The most important thing we can all do right now is to comment on Equinor's environmental plan, but we also needed to place public pressure on our governments, and a paddle out is a surfer's way of protesting."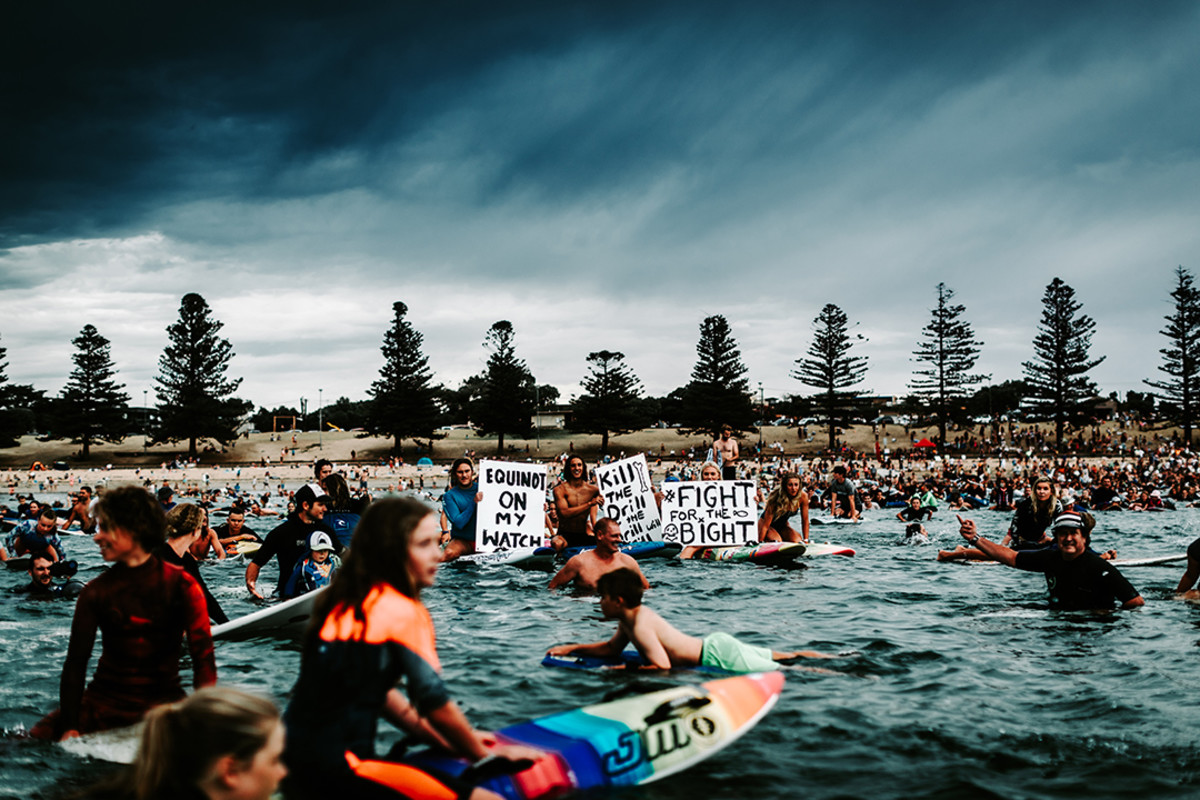 So far, there have been 10 paddle outs across Australia with an estimated 5,000 surfers participating, according to Baggs. More paddle outs are planned for the coming weeks as the comment period deadline approaches.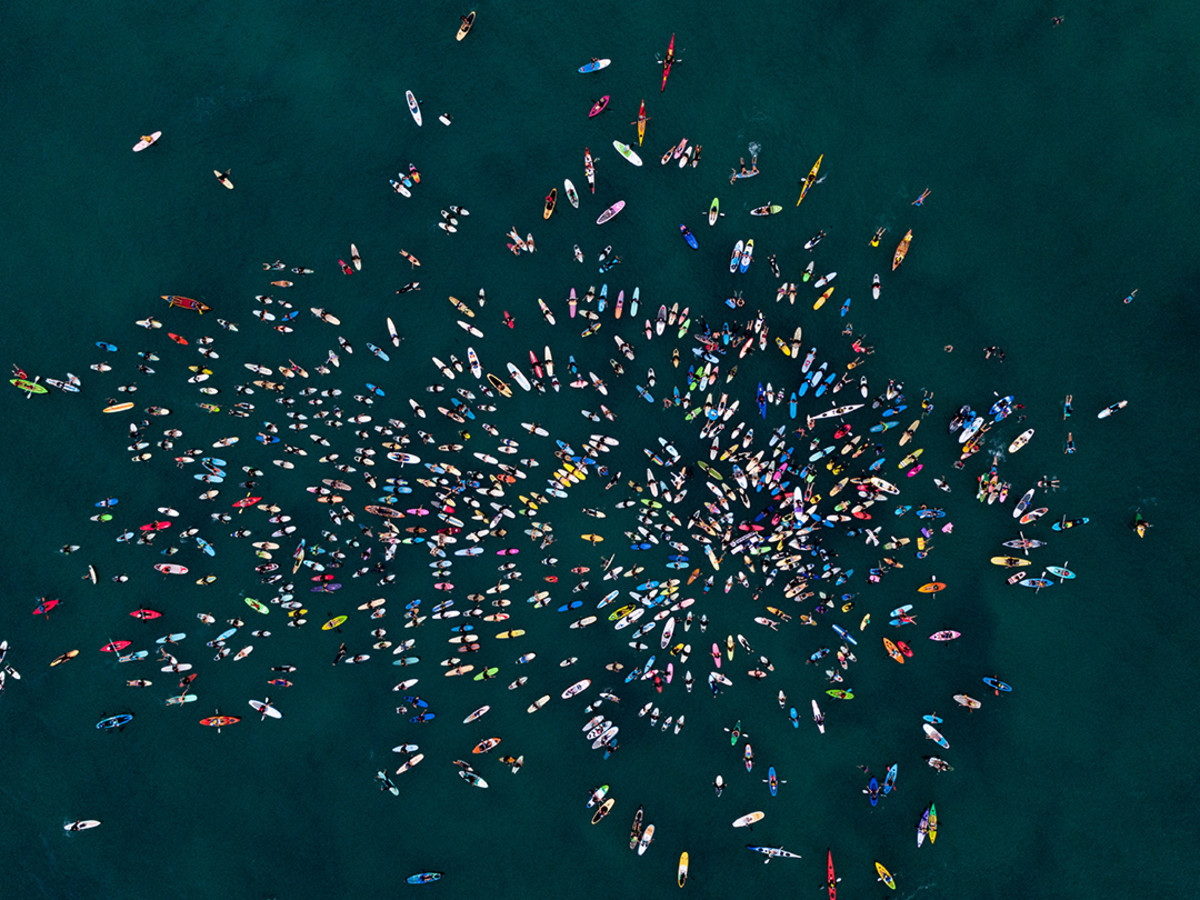 Last week's flurry of activism coincided with an oil spill in the nearby Solomon Islands, in which a boat carrying 770 tons of heavy fuel ran aground near one of the largest coral atolls in the world.
While the dramatic turnout at these in-sea protests has attracted global attention to the Fight for the Bight, ultimately, public commentary is the most direct channel to the regulatory body that will decide the oil well's fate. Baggs shared with us the comment she submitted:
"The Great Australian Bight is a unique, pristine marine wilderness. It's a safe haven for 36 species of whales and dolphins, and is the most important southern right whale nursery in the world.

My family resides on the southern coastline of Australia, a region that is irreplaceable and unique. This coastline is the glue that holds us together and a gathering place for our family and friends.

I have been a surfer my whole life, it's more than a sport – surfing is now a way of life. The beach also provides us and our community with income through tourism and other surf-related business. Without a healthy ocean our local economy would fail.

Drilling in the Great Australian Bight risks the entirety of the southern coastline of Australia, the wildlife and our economy.

At a time when we need to reduce our emissions nationally and globally, extracting oil from the Great Australian Bight will only make the current climate crisis worse.

The future of our children depend on the health of our planet.
In every way, I ask NOPSEMA to not risk our coastline and ensure a safe future for our children."
Public commentary can be submitted on the NOPSEMA website until March 20.
For access to exclusive gear videos, celebrity interviews, and more, subscribe on YouTube!