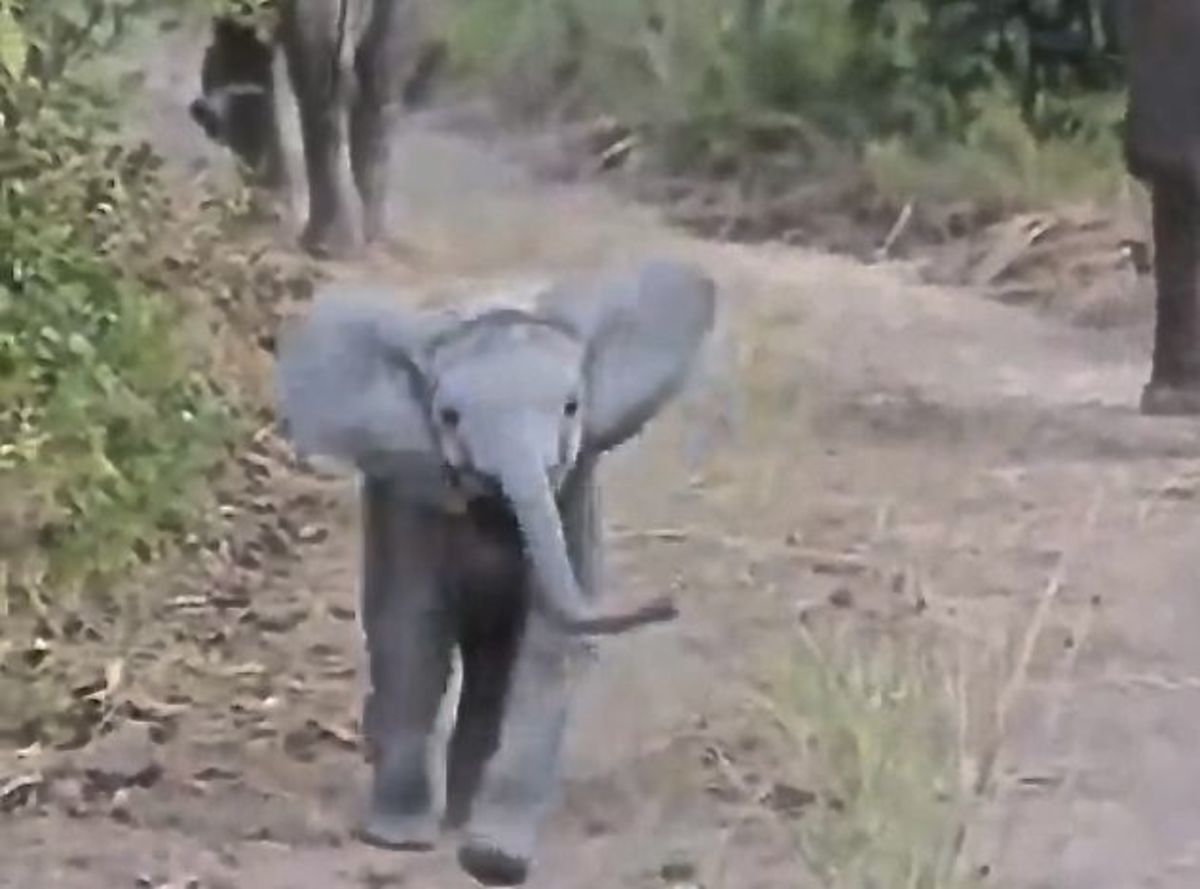 A baby elephant in the wilds of Zambia, Africa, broke free from its family, aiming to prove it's all grown up and can intimidate a group of safari tourists with the best of them.
It was a major fail.
Instead, the little pachyderm calf's bold charge entertained the tourists, who were traveling in a vehicle from the Mfuwe Lodge. The baby elephant thought it was intimidating and threatening. The tourists thought it was cute and adorable—and funny:
The baby elephant flared its ears and ran toward the vehicle of the safari tourists before stopping.
"He/she even manages a small jump—not an easy feat for an elephant!" Zambezi Tour Company wrote on the YouTube post.
"Brave little soldier," one commenter wrote on Zambezi's Facebook page.
"Priceless," another wrote.
"They are so brave with mum close by!" said yet another.
As the tourists laughed, the baby elephant turned around and ran back to mum, as the elephant family wandered off.
Charging elephants—the adult variety—are no laughing matter, though. We've seen them chase, ram, and overturn safari vehicles.
When this little fella grows up and charges, it won't be quite so funny. So best to enjoy it now.
Follow David Strege on Facebook 
For access to exclusive gear videos, celebrity interviews, and more, subscribe on YouTube!