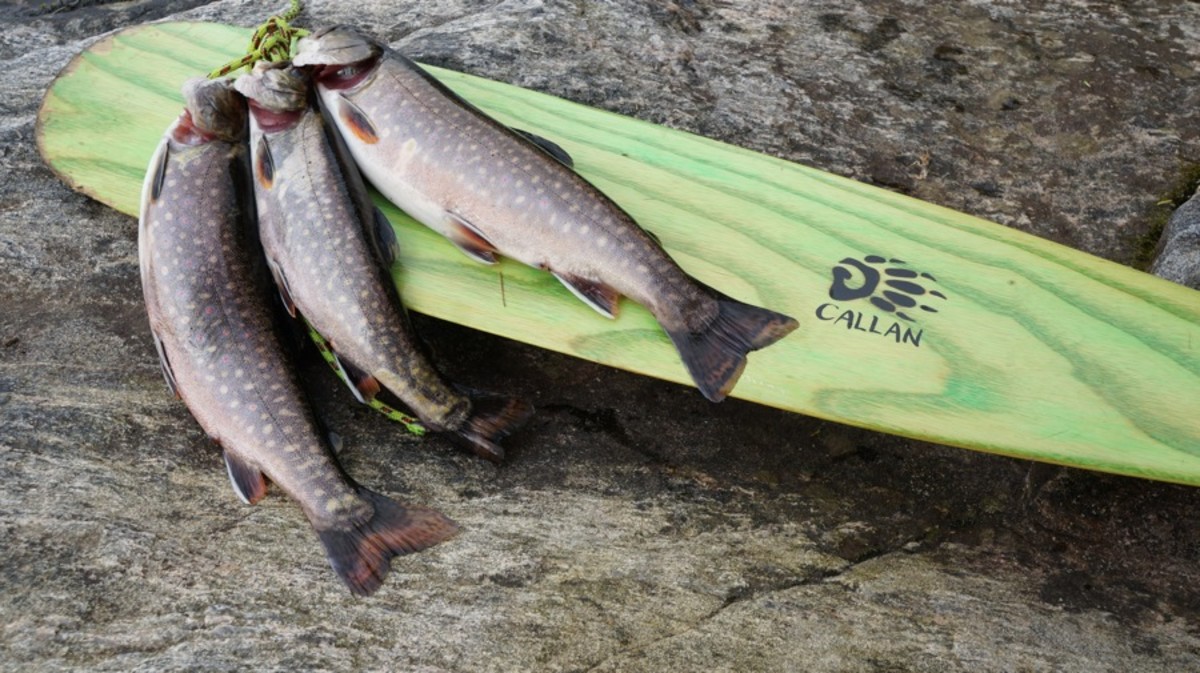 By Conor Mihell
A moment of epiphany came for popular Canadian canoeing personality and veteran guidebook author Kevin Callan when he "became obsessed with food." Good backcountry food, Callan discovered, made the difference between roughing it on short trips and living well on longer ones. That meant no more pre-packaged "mystery" dinners and pricey boil-in-a-bag meals that tasted like cardboard. Healthy, tasty, camp-cooked food became a mainstay for canoeing's so-called "Happy Camper."
For his latest book, The New Trailside Cookbook (Firefly Books, $19.95), the affable Callan teamed up with nutritionist and cookbook author Margaret Howard to offer outdoor enthusiasts a series of practical outdoor cookery lessons (some learned the hard way) and a full complement of field-tested food and drink. Callan weighs the pros and cons of cooking on stoves versus fires and, among other things, describes what it takes to be "the ultimate camp chef." (In short: A balanced menu of quick, nutritious breakfasts, efficient lunches and snacks and a fun and social dinner.) Meanwhile, Callan reveals the universal truth of menu planning: "If you mess up the trip is guaranteed to fail," he writes. "But if it's done correctly, the trip will not only be a success, you'll be the top camper in the group for years to come."
While primarily directed at short-haul trippers with a taste for fresh, perishable foods (there's a full chapter dedicated to "gourmet" meals such as eggs benedict, goat cheese bruschetta and cappuccino crème), Callan and Howard have also included handy notes on dehydrating your own fruits, vegetables and meats and a number of recipes that are simple and durable enough for multi-week trips. Also included are more than a dozen recipes for mixed drinks, including Callan's trademark "bush martini." As with all of the Happy Camper's work, The New Trailside Cookbook is fun and easy to digest—both inspiring for novices and comprehensive enough to make veteran trippers say, "Why didn't I think of that?"
Callan recently put his menu planning skills to the test on the "Meanest Link", a 20-day, 200-mile canoe circuit of Ontario's Algonquin Provincial Park. "I'd rather make the meals a key ingredient for the trip," he notes. "Good, nutritious meals end up feeding your body, and that's what gets you from point A to point B."
"Having a good meal at the end of the day celebrates the concept that you're living out there rather than enduring it so you can run home and tell everyone you survived your time in the woods," adds Callan. "If you make good meals you won't be in such a hurry to get home."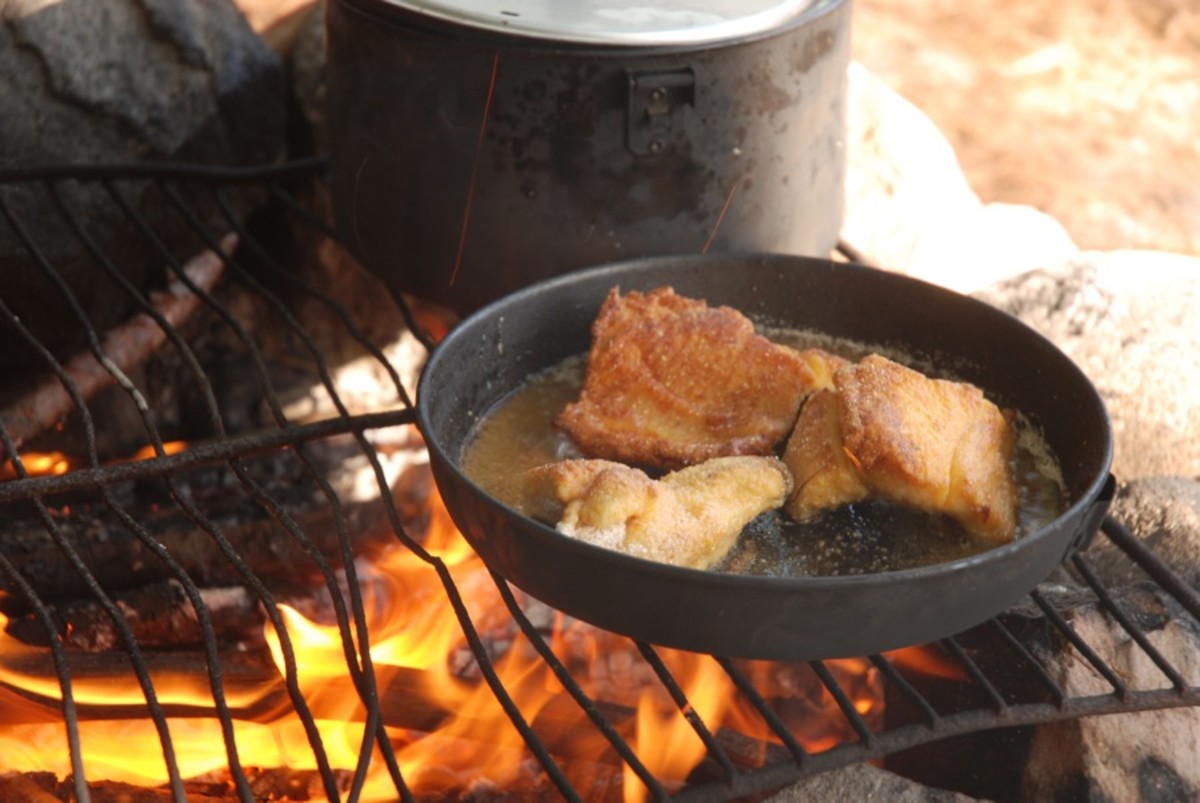 Two More Camp Cooking Favorites
Trail Food ($10.95, Ragged Mountain Press) by Alan Kesselheim. This book of camp cooking tips and recipes from C&K editor-at-large Kesselheim focuses squarely on dehydrating your own food to create healthy, economical menus for long-distance trips.
Wanapitei Canoe Trippers' Cookbook (Out of print/available used, Highway Book Shop) by Carol Hodgins. Three volumes of classic, old-school summer camp recipes from the heart of Canadian canoe country.
The article was originally published on Canoe & Kayak
For access to exclusive gear videos, celebrity interviews, and more, subscribe on YouTube!