Over the course of your life, you've probably heard that a lot of unexpected things can lower your sperm count—from drinking too much Mountain Dew to sitting with a laptop for too long to wearing too-tight pants. With this in mind, health and beauty retailer Superdrug conducted a survey to see how people's perceptions compared to reality and created an infographic to sum it all up. Take notes. Some of these things and activities may surprise you. They may even be a part of your everyday routine.
9 Habits That Are Hurting Your Penis >>>
Use lubricant? Enjoy bacon? Knock back a few more beers than you probably should on the weekend? All of these can reduce the integrity of you sperm. Read on to see how else you're harming your manhood and chances of creating a mini-you in the future. (Oh, but that Mountain Dew thing? Myth.) Plus, Superdrug sorted fact from fiction to put your mind at ease and compiled helpful tips to keep your swimmers swimming.
Five Embarrassing Male Sexual Issues >>>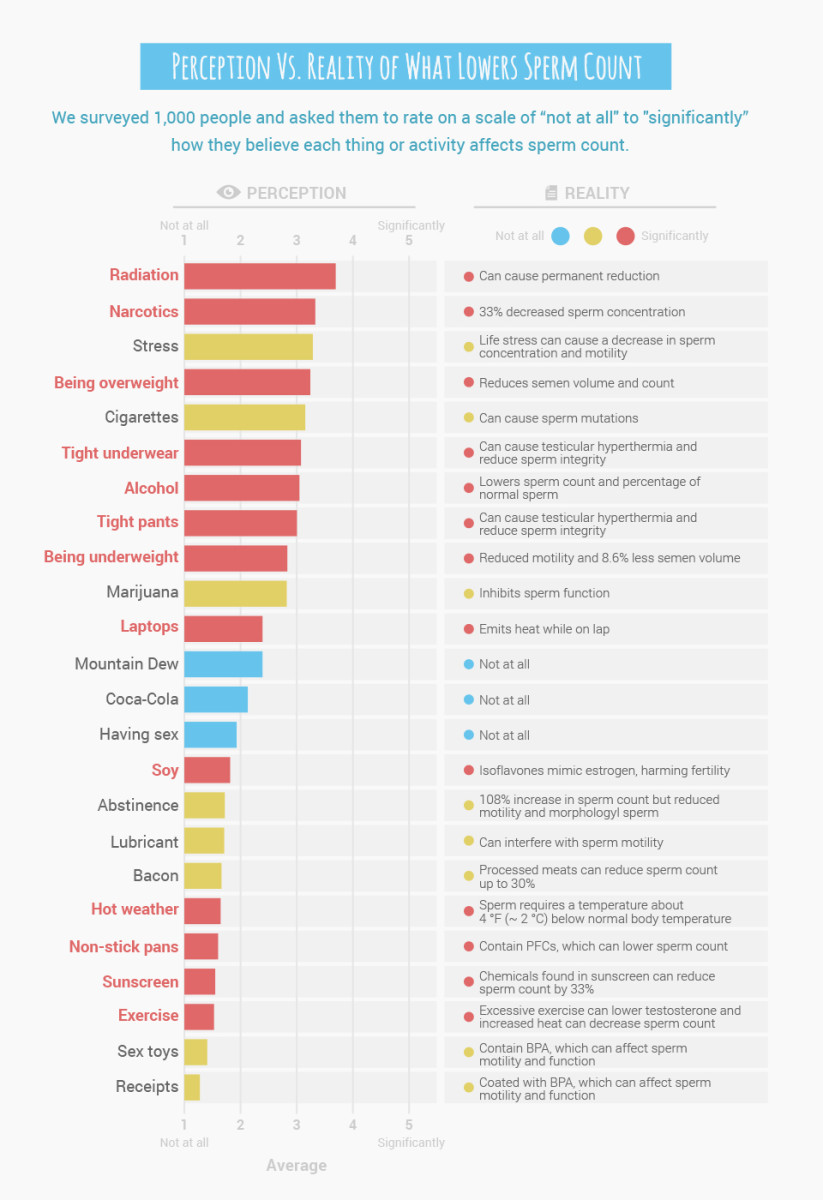 For access to exclusive gear videos, celebrity interviews, and more, subscribe on YouTube!