There was no way we were on the right route. The climb to the top of Picacho del Diablo, the highest mountain on the Baja California peninsula, wasn't supposed to be technical. But steep pink-white granite, featureless and hundreds of feet high, surrounded us. One of my climbing partners, Austin Waisanen, was heeding none of my warnings.
"The route to the summit is off to the left!" he called down. "Up across those— slabs!"
The wind drowned out whatever he said after that. "No!" I yelled. But the hyperfit 24-year-old hurled himself upward, leaping from a house-size boulder.
We were lost somewhere in the 170,000-acre Sierra de San Pedro Mártir National Park, in northern Baja, three days into a five-day backpack. We'd been climbing since morning, and the white noon sun glared at us, flyspecks on the face of the mountain. Dave deRoulhac, Waisanen's friend and a forestry contractor, and I continued our ascent, fighting through thickets of spiky oak and manzanita. Our objective: Reach Picacho del Diablo's northern summit. At 10,154 feet, it's the highest point between the Sea of Cortez to the east and the Pacific Ocean to the west. The explorer Donald McLain made the first known ascent in 1911, and today the climb is considered one of the toughest on the Sierra Club's Desert Peaks Section list.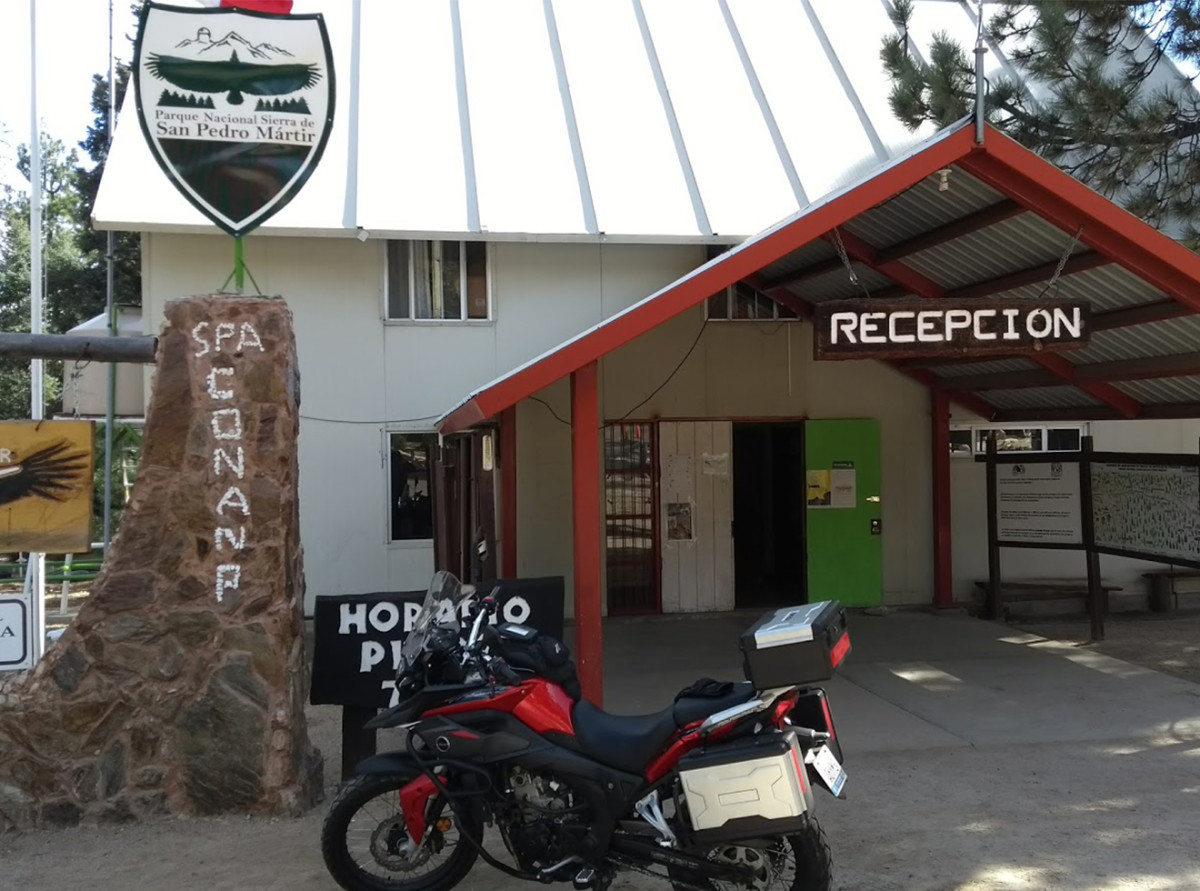 I'd wanted to scale the mountain ever since I first caught a glimpse of it, in 2002. But now I was here again, and our expedition had run amok. Even so, we'd come to experience true wilderness, and we'd found it. It was some of the most impossible country any of us had seen: cliffs and spiked ridges, expanses of stones and thickets, all falling away in great distances to desert and then sea. If only we could get to the top of the damned mountain.
Whatever beachy, tequila-shooting mental image you have of Baja, the Sierra de San Pedro Mártir National Park isn't it. Located halfway between the Pacific Ocean and the Gulf of California, the park sits along the peninsula's ragged spine and is a world away from either coast. It snows in the winter, so the park is greener than most of Baja, and the Jeffrey pines, Douglas firs, and aspen grow huge. Moreover, the nights are cold until at least midsummer; at about 8,800 feet of elevation, our water bottles froze. In terms of terrain, the park is dominated by a rugged 9,000-foot plateau, and also comprises rolling chaparral foothills and, of course, the Picacho del Diablo, which I'd recruited Waisanen and deRoulhac to summit with me.
The drive to the park had been an adventure unto itself. We crossed from Arizona into San Luis Río Colorado, Mexico, spent a couple of days in the tourist town of San Felipe, and continued down Baja's coastal plain, winding through endless foothills. The region is beautiful, with countless strawberry and tomato fields, but it has gained an unsavory reputation for crime. In January, the State Department issued a travel advisory for the area, following an uptick in homicides, and tourism tapered off as a result. I'd wanted to climb Picacho del Diablo but also to see whether Baja was as dangerous as the reports made it seem. We passed no shortage of shantytowns but saw no violence and felt no threat. The worst of the crime is farther south, in Baja California Sur, a different state from where we were traveling.
That said, when we accidentally rearended a van, no one—not us, not the people we hit—wanted anything to do with the corrupt police. We paid them $300, and they seemed more than fine with that. We also learned that you shouldn't drive at night; besides the threat of robbers, cows are all over the roads and a legitimate hazard.
When we reached Sierra de San Pedro Mártir, an hour and a half's drive from the town of San Telmo, we camped among the huge pines and fir trees. The evening was quiet and starlit, in part because there's no electrical service for about 50 miles. With the exception of a ranger station, a few A-frame cabins and shops, and an observatory, the park is free of development, and scantly visited, which has helped to keep it pristine. The campsites are big and clean to boot, and cost only about $4 a night per person.
Picacho del Diablo is undoubtedly one of the park's biggest draws. Cautionary accounts of summiting the peak abound on the internet. But Waisanen was sure that they were written by "chowderheads" (his term) who lacked our experience. But climbing the mountain, though only a 15 1⁄2-mile roundtrip, requires gaining and losing 16,450 feet in elevation—a formidable figure we hadn't fully taken into account. First, to reach the mountain, you have to hike across the 9,000-foot plateau, which is made difficult by granite outcroppings 100 to 200 feet high; you can't walk for more than a few hundred yards before coming to another jumble of rocks. People get lost every year, some of them permanently; condors are helpful in finding the corpses.
I wish I could say we didn't get lost, but on our first morning, we took a wrong route, misreading our maps, and got turned around among the aspen thickets and rocks. The next day, we tried again and found the trail up to Blue Bottle Saddle, an overlook with views of the mountain and the San Felipe Desert and the Sierra to the north.
From there, to begin the climb, you have to descend 3,000 feet into a canyon to the base of Picacho del Diablo. It was tough going, but the bottom of the canyon ranks among the most exotic places I've ever seen. We passed waterfalls and shadowed grottoes, and followed a creek shaded by cypresses and pines. Whereas nights on the plateau had been freezing, inside the canyon was about 80 degrees.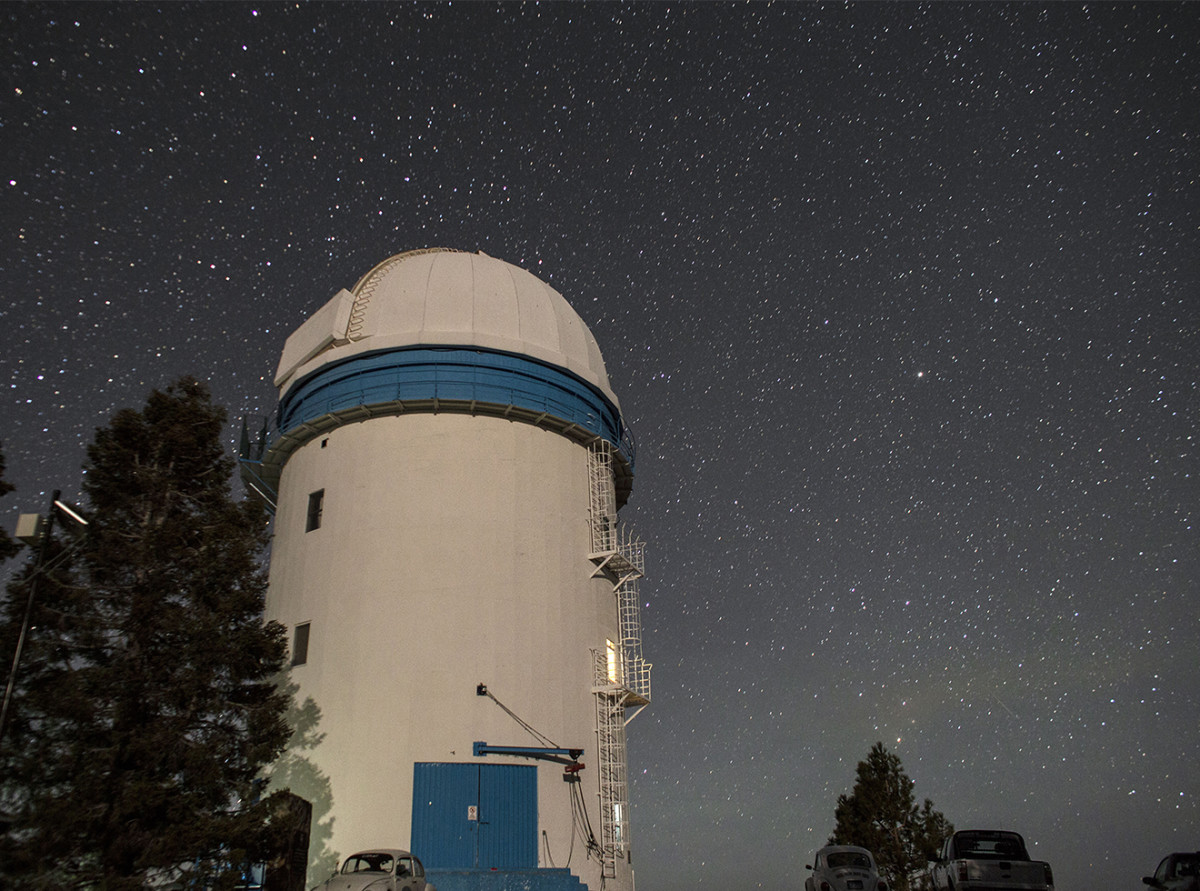 According to the map, the best place to camp was called Campo Noche. When we found a small flat spot, we agreed that it must be the place, though the internet guide said the site had the words campo noche carved into a log and this place did not. Nonetheless, we took shots of tequila before bed to celebrate. In the morning, we left false Campo Noche and started up a wash—unaware that we'd already gone astray.
By noon the third day, as we clambered up Picacho del Diablo, we argued about every move. We were looking for a gully that led to long slabs and then the peak. Well, the gully eluded us. We didn't know it, but we'd taken the wrong route up the mountain, having thought we were somewhere we were not.
The day grew hotter, and by 3 o'clock, we ran out of mountain. We were on a shoulder in technical terrain, the true summit still hundreds of feet above us, unattainable across near-vertical stone. We sat down, beaten in body and spirit, with no time or supplies for another try. There was a bronze plaque drilled into the rock that read: "Picacho del Diablo, Punta Sur [South Point]." Sixteen years after pledging to summit Picacho del Diablo, I'd come up short. We took in the views of the country beyond, and they were staggering, never mind our foibles. This was real wilderness, and I'd underestimated it.
That night, we slept again at false Campo Noche and the next morning tackled the 3,000-foot climb out of the canyon, moving upward in silence. By noon, we reached Blue Bottle. We stood there for a while, maps in hand, studying the peak, trying to figure out how we'd blundered upward to the wrong summit. What was certain, though, was that we'd entered the wilderness as a trio of hard-bitten mountaineers, seasoned on rocks and snows, and were leaving it as chowderheads.
For access to exclusive gear videos, celebrity interviews, and more, subscribe on YouTube!