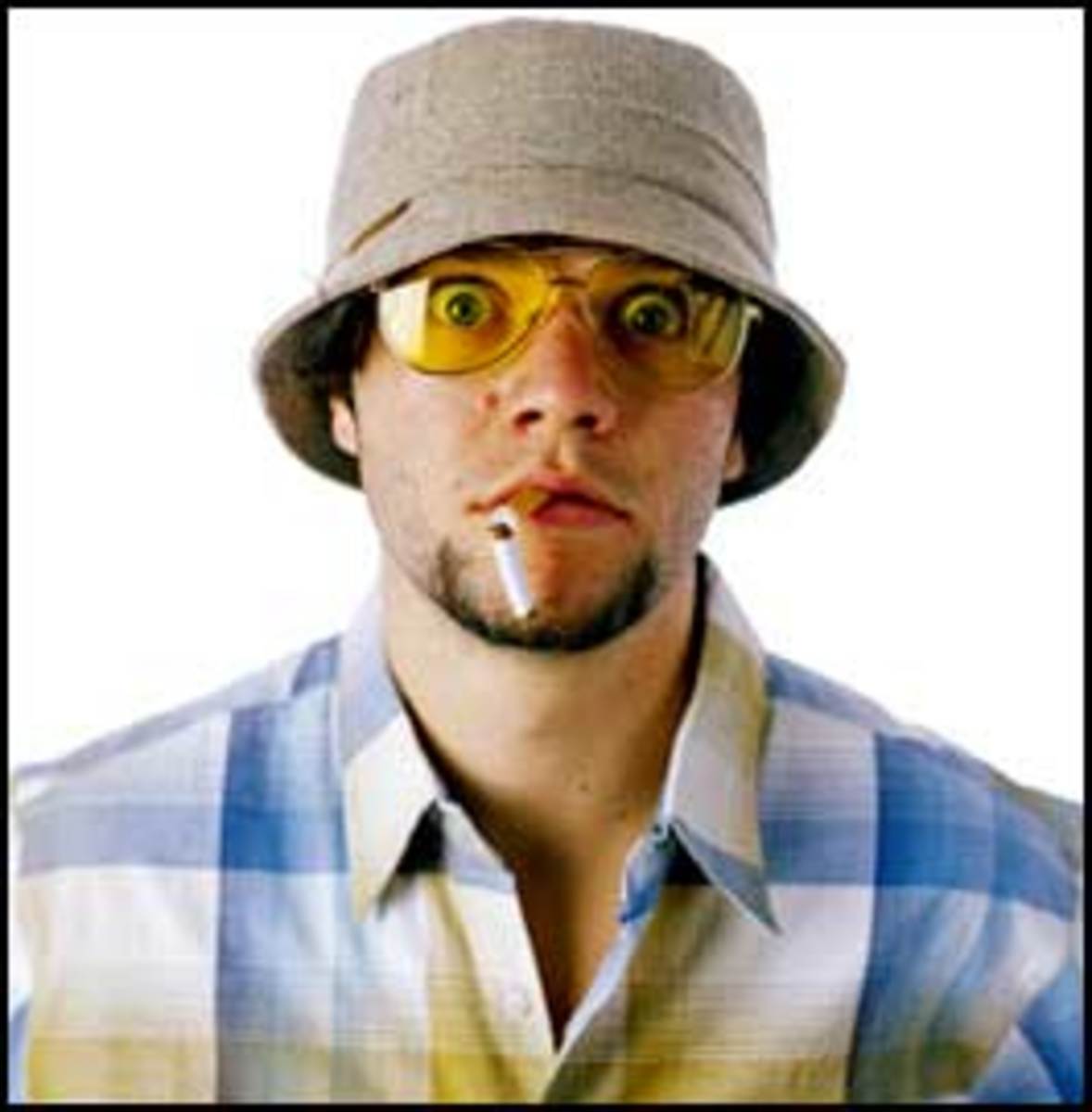 1. In a preview of what was to come, three-year-old Brandon Margera wouldn't stop running into walls and jumping off the furniture. His grandfather began calling him "Bam Bam." This stuck until he was about seven, when he opted for the more grown-up-sounding "Bam."
2. For the first four years that he skated, Bam was a total park rat who never street skated. Then, after seeing Hocus Pocus and skating with Mike Maldonado every day, he figured it was time to hang up the pads and start hitting the streets.
3. Due to repeated run-ins with police during the making of the CKY videos, it has become impossible for Bam to skate his local spots: "All the police and judges in the borough totally know me, and they try to make an example of me just for grinding a ledge."
4. Bam originally used the heartagram logo because of his admiration for the band HIM. Rather than issuing Bam a cease-and-desist order, the band realized that Bam was helping them gain an audience outside of their native Finland. They have since been more than happy to let him use the heartagram on anything Bam.
5. Warming up to skate a 13-stair rail, Bam went to ollie the stairs, his foot slipped and he landed in a split, tearing practically every muscle in his leg and putting him out for three months. In an attempt to make himself feel better, he went out and bought a Ferrari.
6. Filming "Viva La Bam" has made it harder for Bam to spend as much time skating as he'd like to. To make up for the lost board time, he tries to write skating into the script whenever he can. He is in the process of building ramps and marble ledges at his house so he can skate between shoots.
7. Bam has gained some strange celebrity admirers. Recently, he got a call from Bon Jovi's manager who said that the aging rocker wanted to come to Bam's house with his minor league football team for a game with Bam's friends. The game has yet to be played.
8. Similarly, Bam got a call from a friend of Paris Hilton's. Apparently, the amateur video star had seen Bam at a club, and wanted to set up a meeting so she could "French kiss him." The kiss has never happened.
9. Thanks to the success of "Viva La Bam," Bam's parents, April and Phil, only have to work part time—April as a hairdresser and Phil as a baker at a supermarket. April is now also writing a monthly column for Teen People Magazine.
10. Bam's parents have grown pretty accustomed to surprise attacks, and his dad has more or less escaped serious injuries—except for a bad knee sustained after being tackled by Ryan Dunn.
11. When Bam and his friends go out, his friends often have to double as bouncers to keep all the freeloaders at bay: "People always try to blend in and say they're with the crew to get on the bar bill and get free drinks. Some of my bigger friends will be like, 'You go that way right now!' and people, assuming that they're hired bodyguards, will listen to them."
12. According to Bam, "I've got more lawsuits than Puff Daddy." He's currently being sued by one of Ryan Dunn's ex-girlfriends, who claims that the movie Haggard is based on her life. He's been sued by bands whose music can be heard in the background of his videos, and even by people who claim that being seen in the background of a CKY video has caused them psychological damage through sudden celebrity status.
13. Thanksgiving dinner at the Margera household has become a much bigger ordeal than it used to be. What was once a quiet event with close family members has turned into a surprise reunion with relatives Bam has never met before, suddenly interested in how their distant cousin is doing.
14. A heavy FDR local, Bam never so much as lifted a hammer or shoveled any dirt to get the park built. However, he has generously donated money, as much as $1,500 in a single contribution, to get sections of the park finished quicker.
15. Bam's board sales have never been better and have even eclipsed Tony Hawk for the most boards sold in one month.
For access to exclusive gear videos, celebrity interviews, and more, subscribe on YouTube!