Ladies, we have a proposition for you: Why don't you join us in Barbados for a dream SUP/yoga/wellness retreat March 2-9, 2019? Camp Bajan Blue, hosted by veteran instructors Casi Rynkowski and Anna Levesque, promises to be a bucket list event with 24/7 coaching, diverse paddling opportunities and luxurious accommodations mere feet from the beach. Still need convincing? Here are five reasons to sign up now!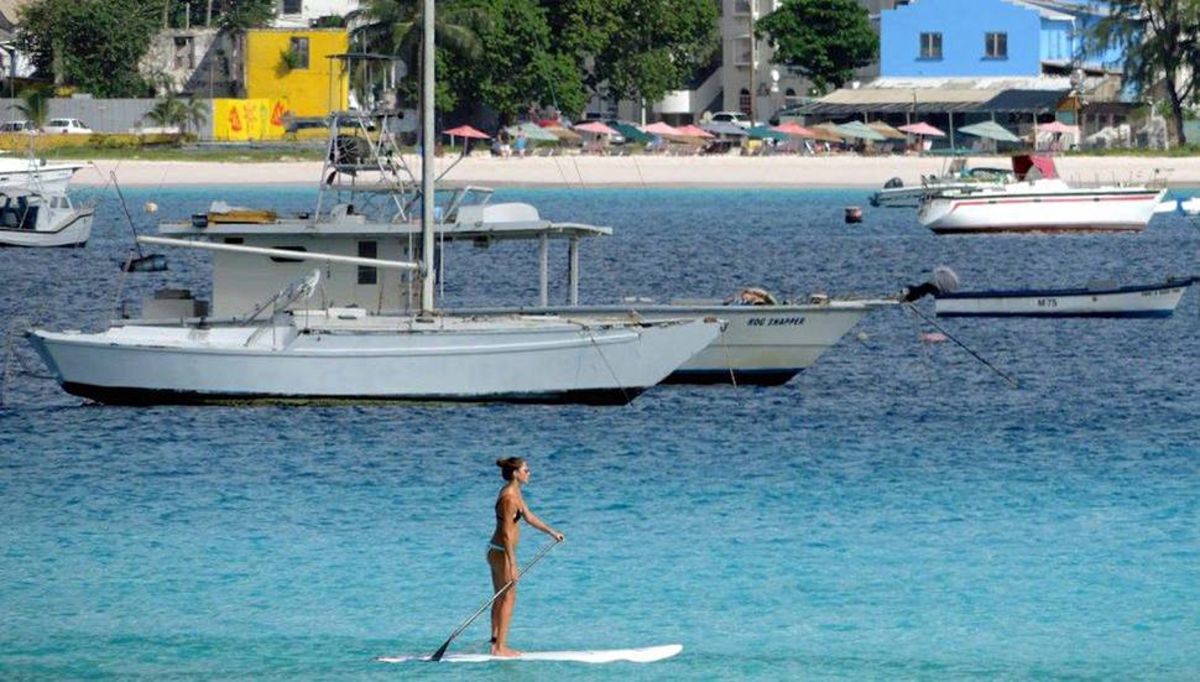 It's in Barbados
Who doesn't love the Caribbean? Close to North America, beautiful translucent water and gorgeous white sand beaches. Barbados, in particular, is a paddling paradise, offering a variety of surf breaks, downwind runs and beautiful bays protected from the wind. We'll be hanging with the crew from Paddle Barbados to keep us on the best possible conditions throughout the week. All you have to worry about is enjoying yourself as much as possible.
You're Staying on the Beach
There's nothing better than being able to walk to the beach from where you're sleeping. Something about close proximity to the ocean just relaxes the mind. You'll be staying at Crowsnest II, which is a luxurious beach-front house only 30 feet from the ocean that features 180-degree views of the longest beach on the island. Did we mention it has a rooftop pool? How good does that sound?
24/7 Coaching by Experienced Guides
Casi and Anna are both extremely experienced guides that have been working specifically with all levels of female paddlers for years. Anna is a world-traveling paddler and former member of the Canadian Freestyle Kayak Team who inspires her students to, "achieve more power, freedom and adventure in their lives." Casi runs an adventure fitness company that specializes in, "exposing clients to the idea of fitness outside four walls," and getting them "to step outside their comfort zones."
All Women, All Skill Levels
Casi and Anna wanted to create a welcoming environment for beginner to intermediate female standup paddlers. Their coaching will not just focus on paddling but on the active lifestyle as a whole. Daily yoga, nutrition tips, snorkeling and injury prevention are just a few of things you can expect to enjoy and experience during the week.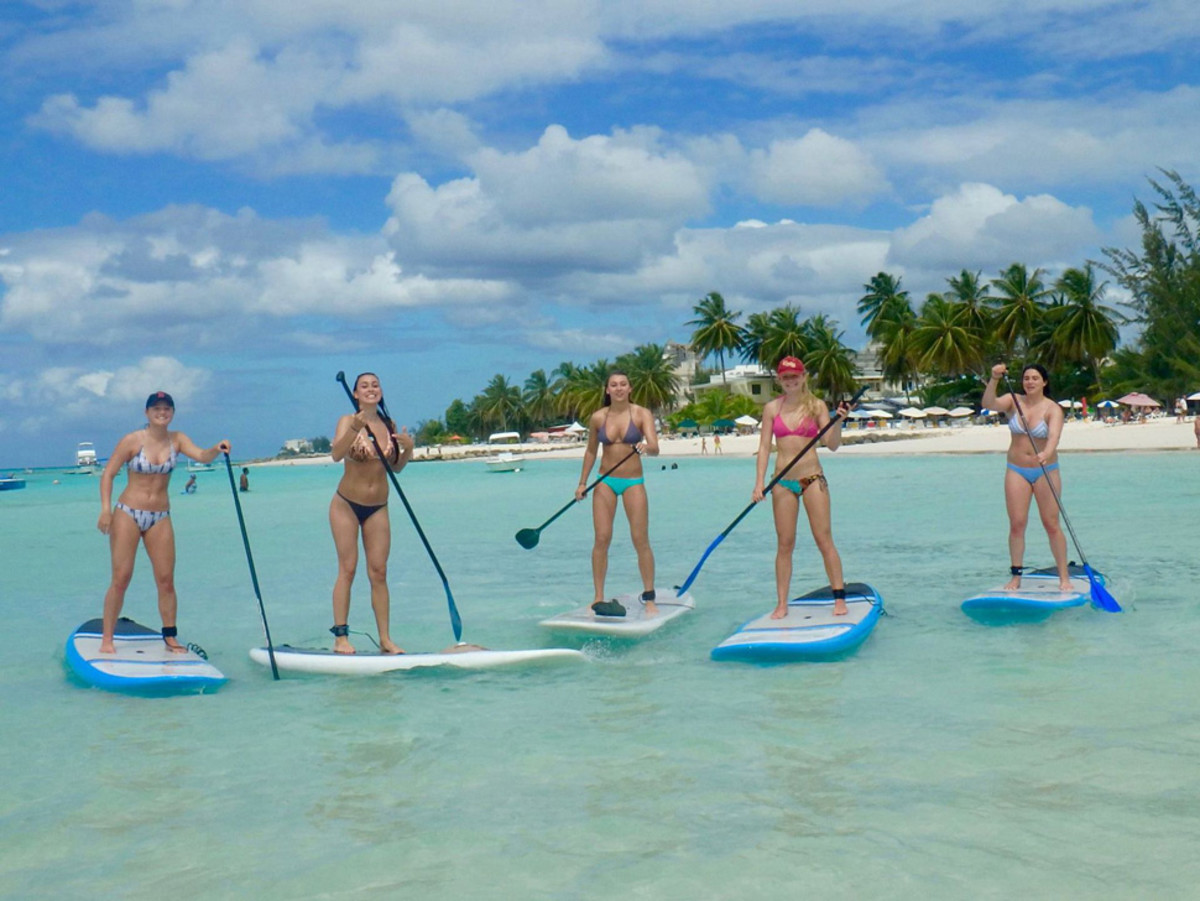 Flexible Schedule
Camp Bajan Blue was flexibly designed so guests can enjoy the best of what Barbados has to offer. While each day will start with a gentle morning yoga class to get the body moving, the day's plans will change based on the conditions and to ensure you're having the best experience possible. Whether that's a sunset catamaran cruise, snorkeling with sea turtles, catching your first SUP surfing waves or taking an adventure paddle, no two days will be the same and not one will be forgettable.
What are you waiting for? Sign up now!
The article was originally published on Standup Paddling
For access to exclusive gear videos, celebrity interviews, and more, subscribe on YouTube!