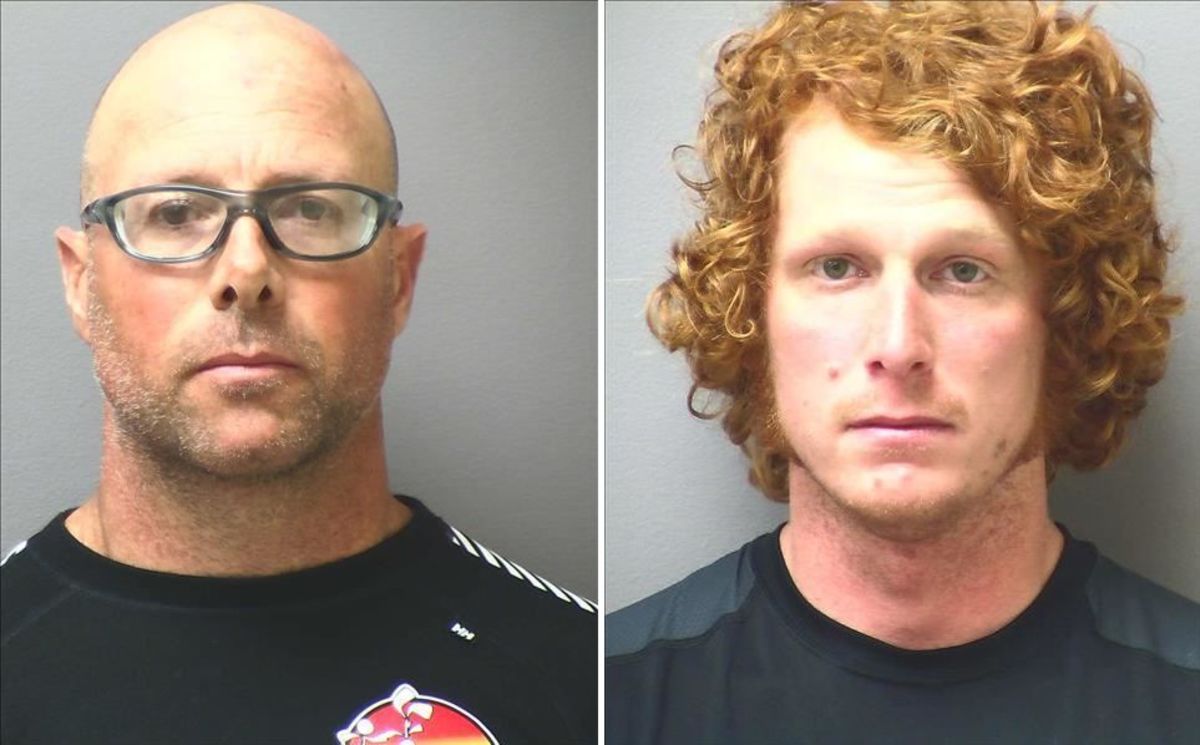 Miles Daisher, a BASE jumping icon with more known BASE jumps than anyone else on the planet, was arrested Thursday morning along with another BASE jumper after a third man died following a jump that went horribly wrong in Georgia.
Brandon Jackson, a 37-year-old retired master sergeant of the Army, died in a jump from a 2,000-foot-high television tower near the unincorporated town of Metcalf sometime after midnight Thursday.
Officials say Daisher and BASE jumper Tom Baker were in radio contact with Jackson as he climbed the tower and jumped, and that signs pointed toward Jackson likely dying from hitting an obstruction during his fall.
"Daisher said they heard the chute open with a distinctive 'pop,'" Captain Steven Jones of the Thomas County Sheriff's Office told the Times-News. "Then they heard a twang noise that alarmed them and they figured Jackson had hit a guide wire."
Jones said that the conditions Thursday morning were far from ideal for BASE jumping and called the trio's decision to launch off the television tower foolish at best.
"There wasn't a bright moon last night and there are no lights out there. The tower is out in the middle of nowhere," Jones told the Times-News. "I can't imagine what would possess anyone to think they could jump off that thing in the dark without hitting a wire."
Daisher and Baker searched for Jackson's body for an hour before calling police around 3:30 a.m. Their combined search efforts were unsuccessful until Jackson's body was found by a Metcalf couple roughly 1,000 yards away, his parachute tangled in some trees and his body on the ground.
"The wind was possibly a factor," Jones told the Moultrie Observer. "According to the National Weather Service, it was gusting at over 40 miles per hour at that time."
Daisher, 46, and Baker, 26, were subsequently arrested and charged with misdemeanor criminal trespassing. They were each released on $550 bond, and additional criminal charges may still be forthcoming.
As stated, Daisher, a Red Bull athlete, has successfully completed more than 4,000 BASE jumps in his lifetime and once set a world record by completing 57 BASE jumps in a single day.
Red Bull has said Thursday's jump was not in any way related to their company.
More from GrindTV
Skateboarder Bam Margera seeks treatment on 'Family Therapy'
Airbnb is giving away a stay with sharks in a transparent underwater room
Driver gets pranked into drifting a Nissan cargo van for April Fools' Day
For access to exclusive gear videos, celebrity interviews, and more, subscribe on YouTube!