It's about this time of year that anglers in the Mid-Atlantic and Northeast start prepping for the season. And fishing writer/personality, Nick Honachefsky, of Lavallette, New Jersey, has been running on all cylinders.
Honachefsky is a contributor to Saltwater Sportsman, Guy Harvey Magazine, Outdoor Life, The Fisherman, On the Water Magazine and was a host of "Hookin' up with Nick and Mariko" on the World Fishing Network.
Last autumn, Honchefsky hooked up with Dark Fall Productions' Alex DePhillipo and Andrew Gesler. It's an epic collaboration as Honochefsky is the expert when it comes to fishing on the Atlantic Seaboard and Dark Fall is among the East Coast's premier surfing filmmakers.
Together, they took a new approach to fishing cinema, shooting the premiere episode of "Saltwater Underground" which will premiere online on March 3.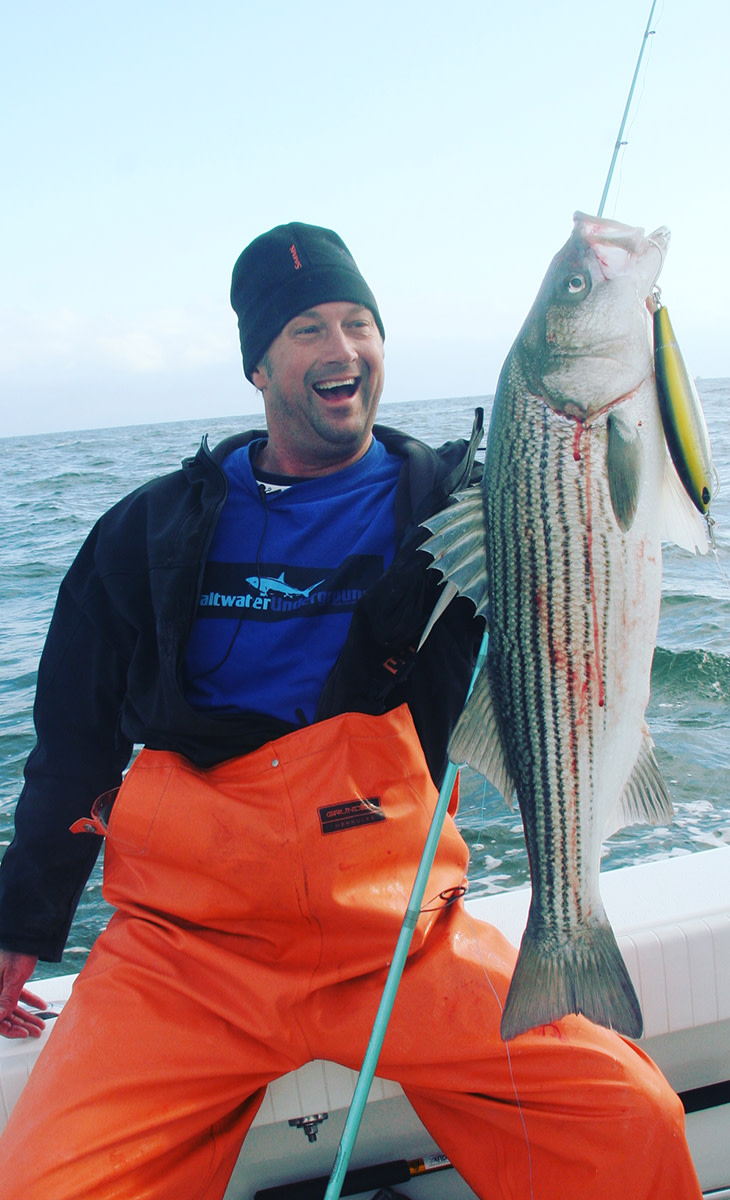 You've used every technique on so many species all over the world, but you're so passionate about striped bass in New Jersey. Tell me about that.
Well, it's just that's there's nowhere else that has striped bass fishing like this on the planet. It's kind of like our pet fish.
Montauk, New York, used to be the mecca, but in the last few year's it's really been New Jersey. People are traveling to New Jersey for it and getting 30, 40, 50-pound fish in the season. It's a challenge, but it's accessible.
It's kind of the "everyman's" fish and the stocks have really rebounded. We get it here from May to early June and then October, November and December. There's nothing like the visuals of those bass crashing the surface.
For people who are just getting into it, can you tell us about their migration patterns?
Striped bass follow the bait, which follow the water temperature. You find them in about 56 to 64-degree water. In the winter, they're off of North Carolina and Virginia. During the summer, they're up in New England.
They're chasing mendhaden (bunker), spearing, rainfish or squid. They have three migratory spawning grounds: the Chesapeake, the Delaware Bay and the Hudson River. In the spring, the big girls come up to spawn in those river systems.
What's the best indicator for the days that the bite is going to be on fire?
Well, patience is always the key to fishing. But you have to be willing to move around. There are days when you go out and there are no visible signs (e.g. birds, bait) and you're not seeing anything on the fish finder.
If you're seeing a dead zone you have to just head 35 minutes north or south.
What advice would you have to people who are trying to use limited days off to get on those bites?
A lot of time if there's a bite from 7 to 8 a.m. Everyone cuts out of work and goes rushing out, but the fish have already moved on. If the bite was 7 to 8, you're better off going out the next day and being on it from 8 to 10. We usually have two to three-day stretches that follow the same pattern in the season.
You also have to be willing to fish the dark hours. Some of the best fishing is at night. I know guys who have lost wives and jobs from fishing.
What about if you don't have a boat? Surf fishermen seem to really be dedicated.
You just have to be willing to put in your time. Because a lot of days you get blanked. You have to keep a fishing log book because we have patterns that coincide year after year.
It's not easy, but you have to figure out when the bass are coming into the beach. You want those days when you have high tide in the morning and evening (sunup and sundown), so you have two hours of incoming tide and two hours of outgoing.
If you're live casting you have to be running up and down the beach, looking for the same things you'd look for from the boat.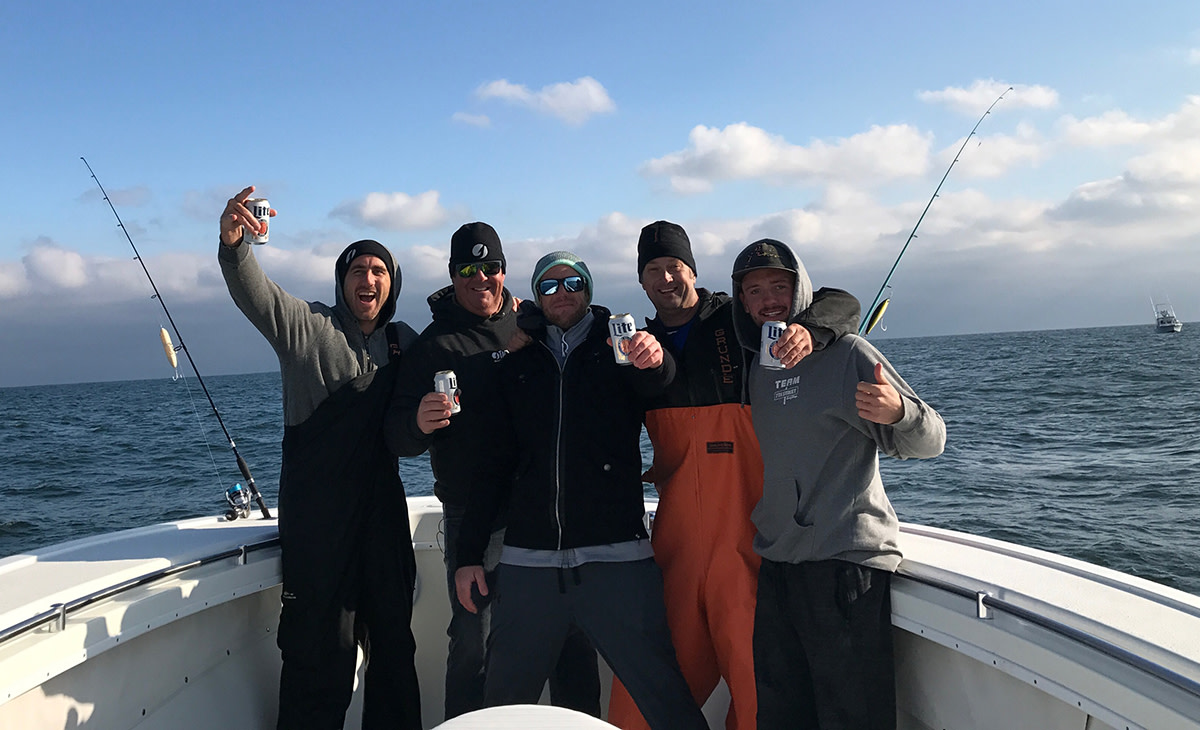 You seem to have a pretty strong catch and release philosophy.
I release 99 percent of all the fish I catch. It's awesome to take a legal one to eat, but I just encourage people to release any bass over 30 pounds as they are the breeder bass, carrying millions of eggs. The smaller ones taste better anyway.
How did the Saltwater Underground Project come about with Dark Fall?
The whole sportfishing television model started changing. I saw it coming about five years ago. I've been talking to Alex for years and I always wanted to work with Dark Fall because of their surf films in our area. Surfing has always been on the cutting edge from cinematography to ad design, so I knew they would capture something with a different look.
Honechefsky will be at the Atlantic City Boat Show at the AC Convention Center through March 4. And you can catch the first episode of Saltwater Underground March 3 at TackleDirect.com.
For access to exclusive gear videos, celebrity interviews, and more, subscribe on YouTube!