Thousands of online viewers watching the
Katmai National Park bear cam
were shocked when they witnessed a bear cub suddenly collapse and die two days later, followed by an adult brown bear dying in a similar manner.
National Park Service officials are investigating the mysterious deaths that occurred near the end of October, and thus far are at a loss to explain what happened.
Rarely, if ever, have park officials witnessed a bear die of an unknown cause, Troy Hamon, Katmai National Park chief of resource management, told Alaska Dispatch News, saying "non-traumatic mortality is fairly uncommon."
"At this point we don't know the cause of death," National Park Service field biologist Michael Saxton told KTUU in Alaska. "It seems to be pretty sudden. Gross necropsy has already been completed. We've examined the organs to see if anything is visibly traumatic. We would expect to get toxicology reports back fairly [soon] but getting back things like bacteria cultures could take months."
On Oct. 21, Diana, of Maryland — a regular viewer of the Katmai bear cam — watched along with thousands of others as a sow and two cubs wandered near Naknek Lake. Then the unexpected occurred.
"We could see the cub stumbling, and its legs not really working, and then it kind of collapsed," Diana said, according to Alaska Dispatch News.
The bear-cam comment board then became abuzz with confusion.
"Like, what's happening to this cub, what's going on?" Diana recalled. "The first day the cub moved a little, but it didn't ever return to its feet."
Two days later, Diana documented the cub's final breath.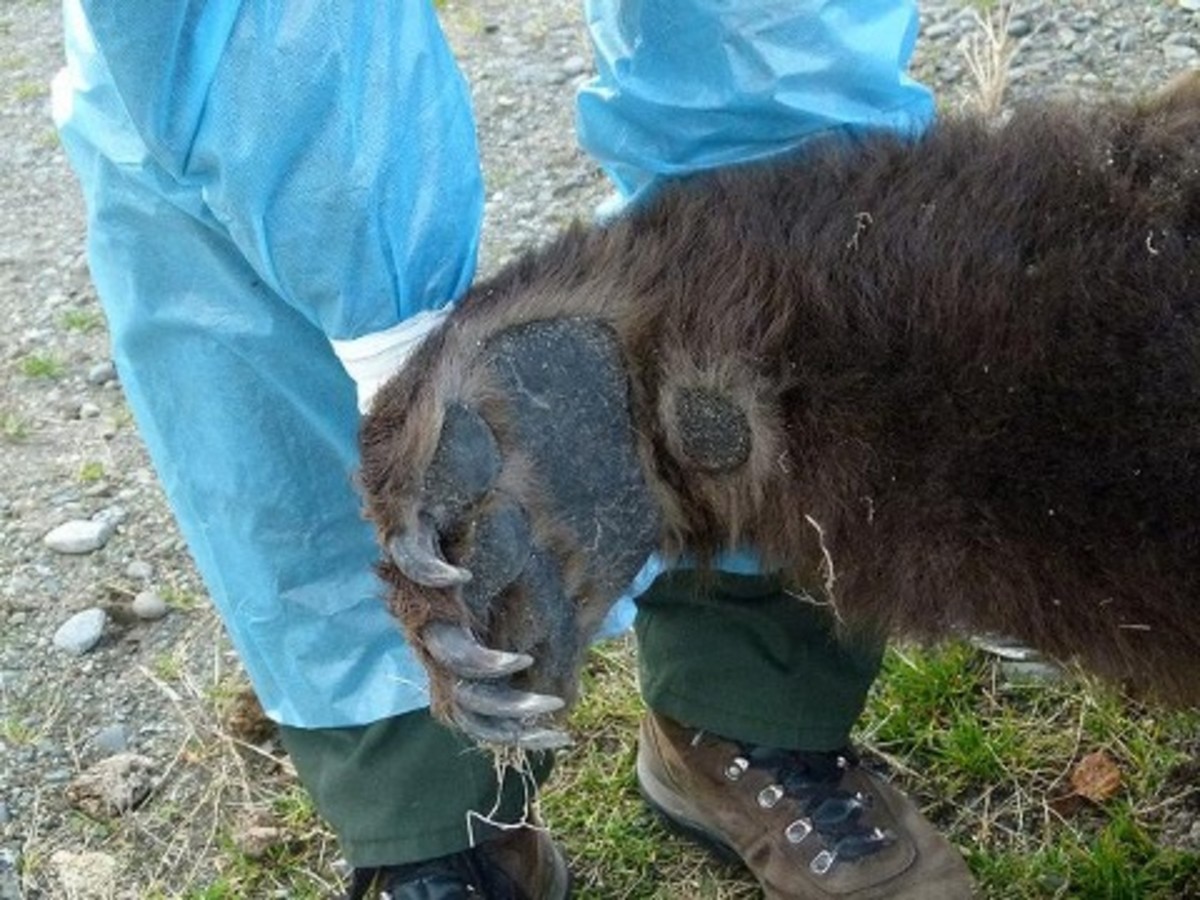 A few hours after National Park Service officials carted away the cub's body, viewers of the bear cam spotted the adult brown bear lying next to an overturned boat.
Viewers kept an eye on the motionless bear for two days.
"We have bears that lay down and sleep for six hours, or even sleep for a day, but when a bear lays down for two days, it's dead," Hamon told Alaska Dispatch News.
Foul weather prevented officials from returning to the second dead bear for a few days, but Hamon identified it from the bear cam as an adult male.
Meanwhile, regular viewers of the Katmai bear cam speculated on what might have occurred. Diana gave an example to the Alaska Dispatch News:
"I've read everything from, you know, foul play — has someone poisoned them? Could it have been something chemical that leaked from a boat or left by a park visitor? Is it the plants, is it the mushrooms? Could it be disease? Could it be neurological?"
A lab in Wisconsin already ruled out rabies and toxoplasmosis, a contagious disease. Unfortunately, the decaying tissue samples from the adult bear were sent to a state lab too late to be useful in determining its death.
Fans of the bear cam, and Katmai National Park officials, are hoping to have some kind of answer for the mysterious deaths soon.
More from GrindTV
Bulldog sets skateboarding world record
Surf photographer Aaron Checkwood's newest photo series is unreal
12-year-old girl summits Kilimanjaro, visits all seven continents
For access to exclusive gear videos, celebrity interviews, and more, subscribe on YouTube!