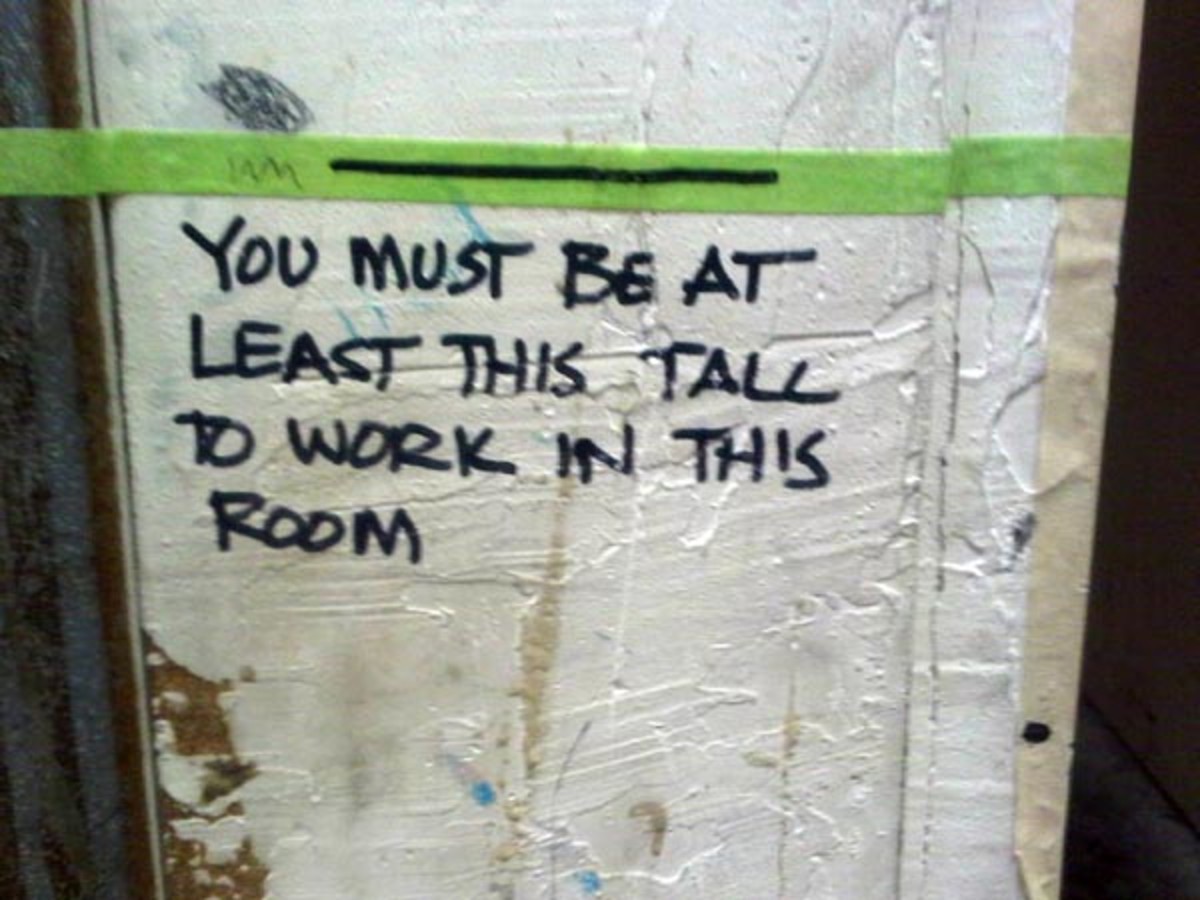 Behind The Scenes At Diamond Glassing
Ahhh, the smell of resin. It brings back childhood memories of sweeping out the old Agua Surfboards shop when I was 12 years old and couldn't afford a board. The old curmudgeon who ran the place, Rod, would make us get the crew beer (all you needed to buy booze back then was a note from an adult) and sweep the foam dust from the floors in exchange for little 5'4"s with day glow airbrushes.
Except for the price of resin and the closure of Clark Foam, things haven't changed much since then; guys who work in glassing shops still use words that would make a sailor blush and are still under-appreciated by the masses. Why is this? It's not like a surfboard goes from the shaping machine straight to your favorite shop—talented craftsman bust their asses to make sure the shaped foam is perfectly encased in resin and fiberglass.
Next time you see a dude with foam dust in his hair and shoes covered in resin, buy that man a beer and give him a pat on the back for we would be nowhere without skilled glassers and sanders. Here are a few photos I took with my camera phone (hence the poor quality of the photos) this morning while picking up a new board from JS Industries SoCal wing. Thanks a million to the bros at JS and Diamond Glassing, now it's time to get that bad boy wet…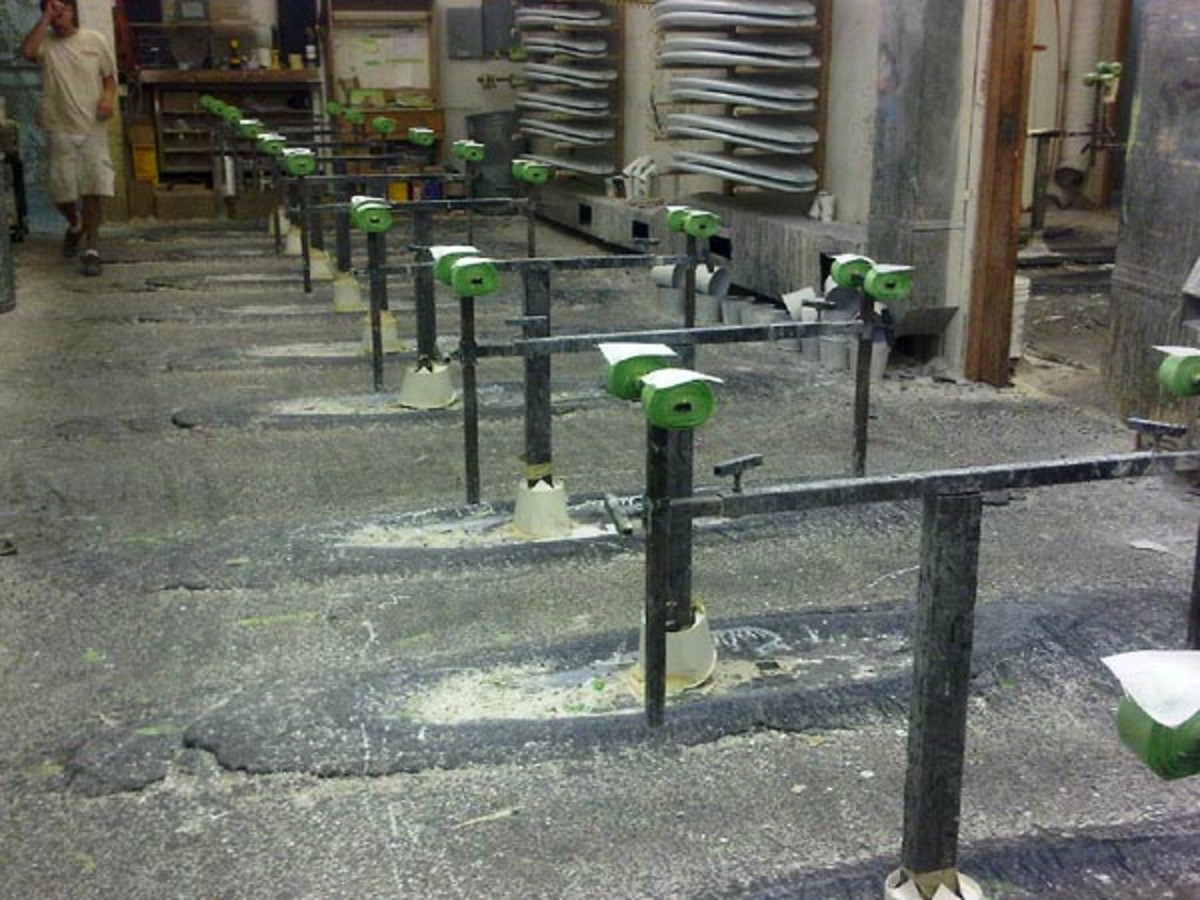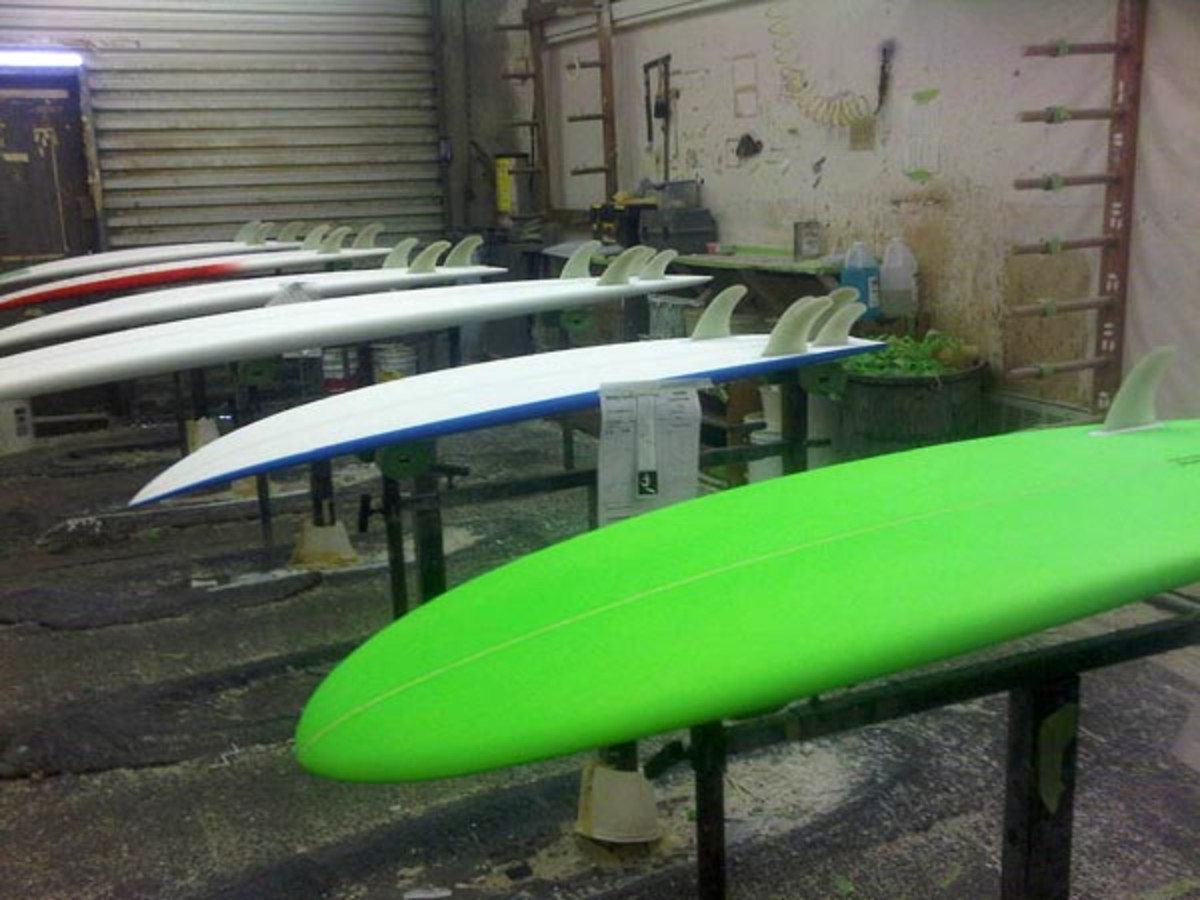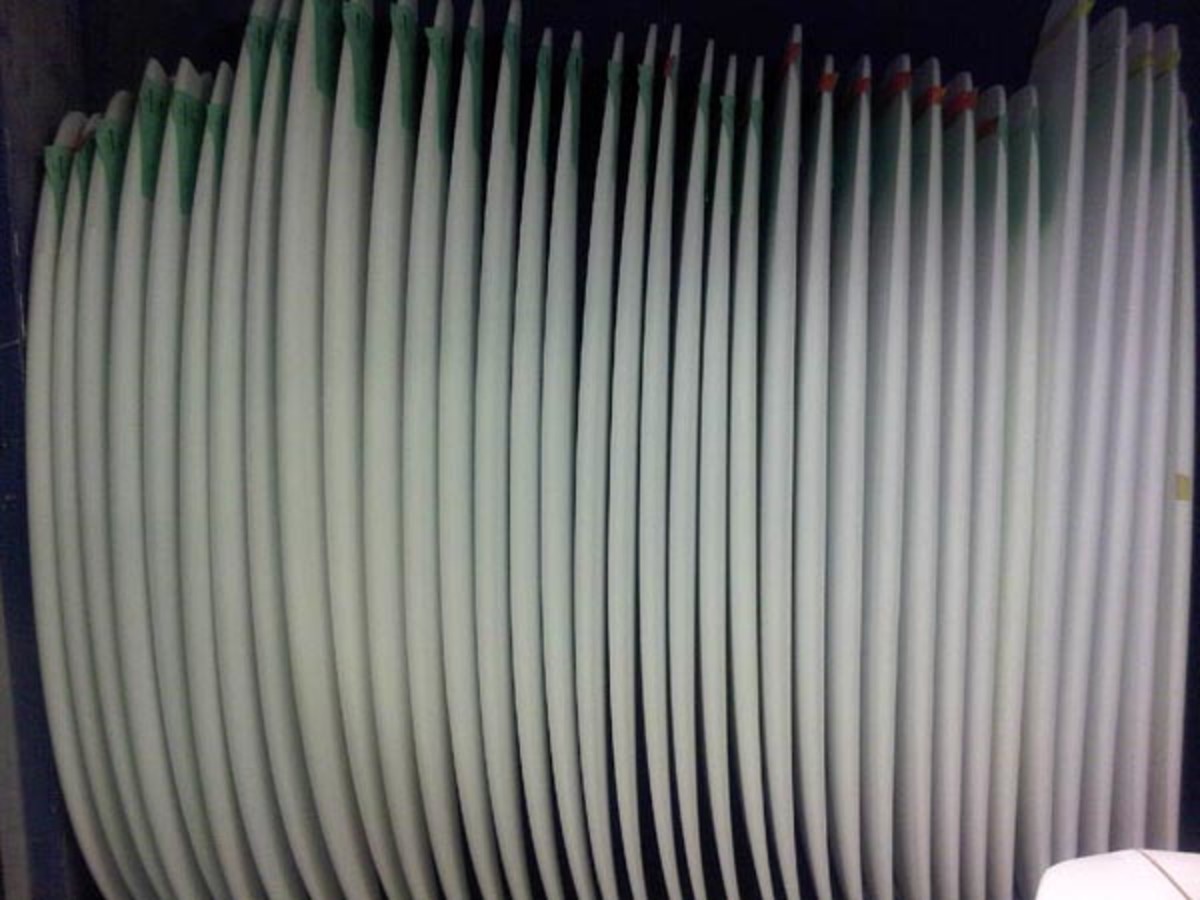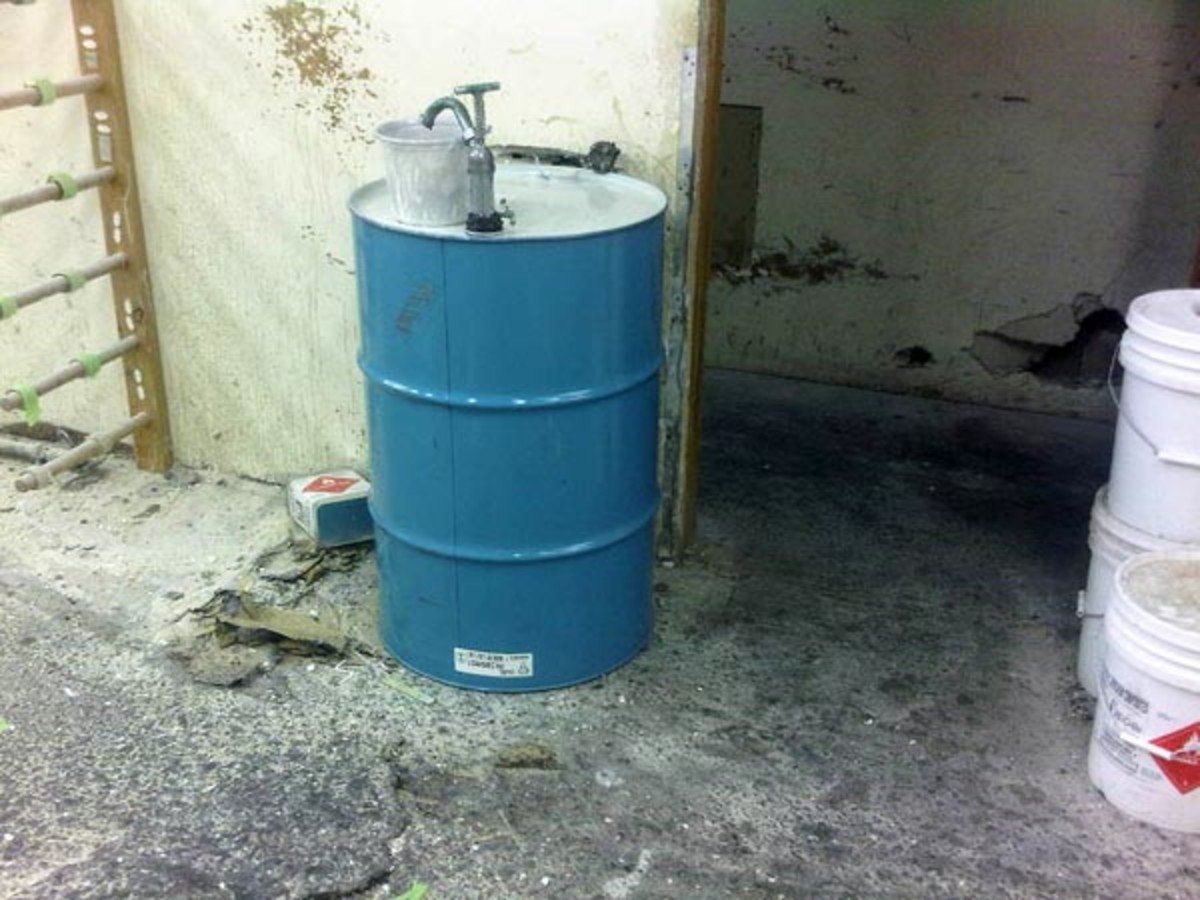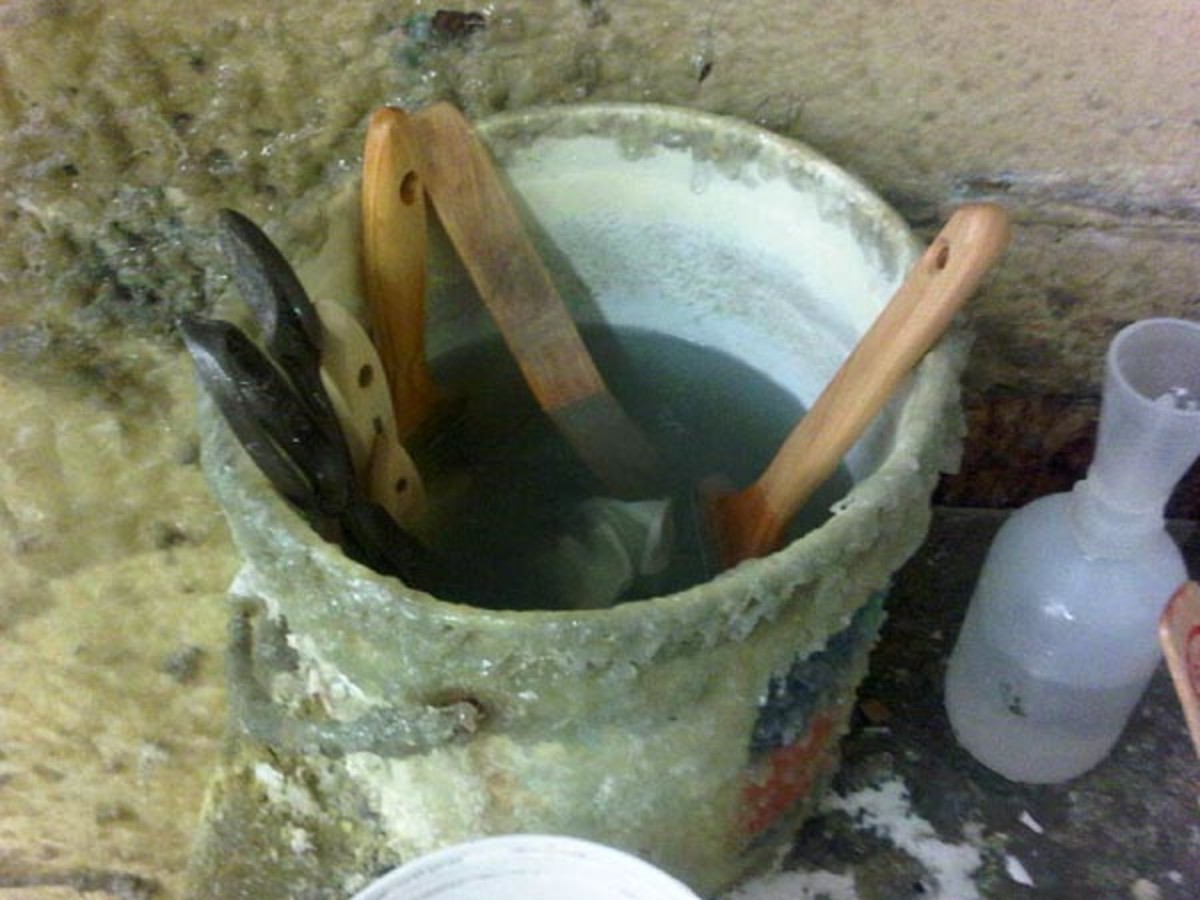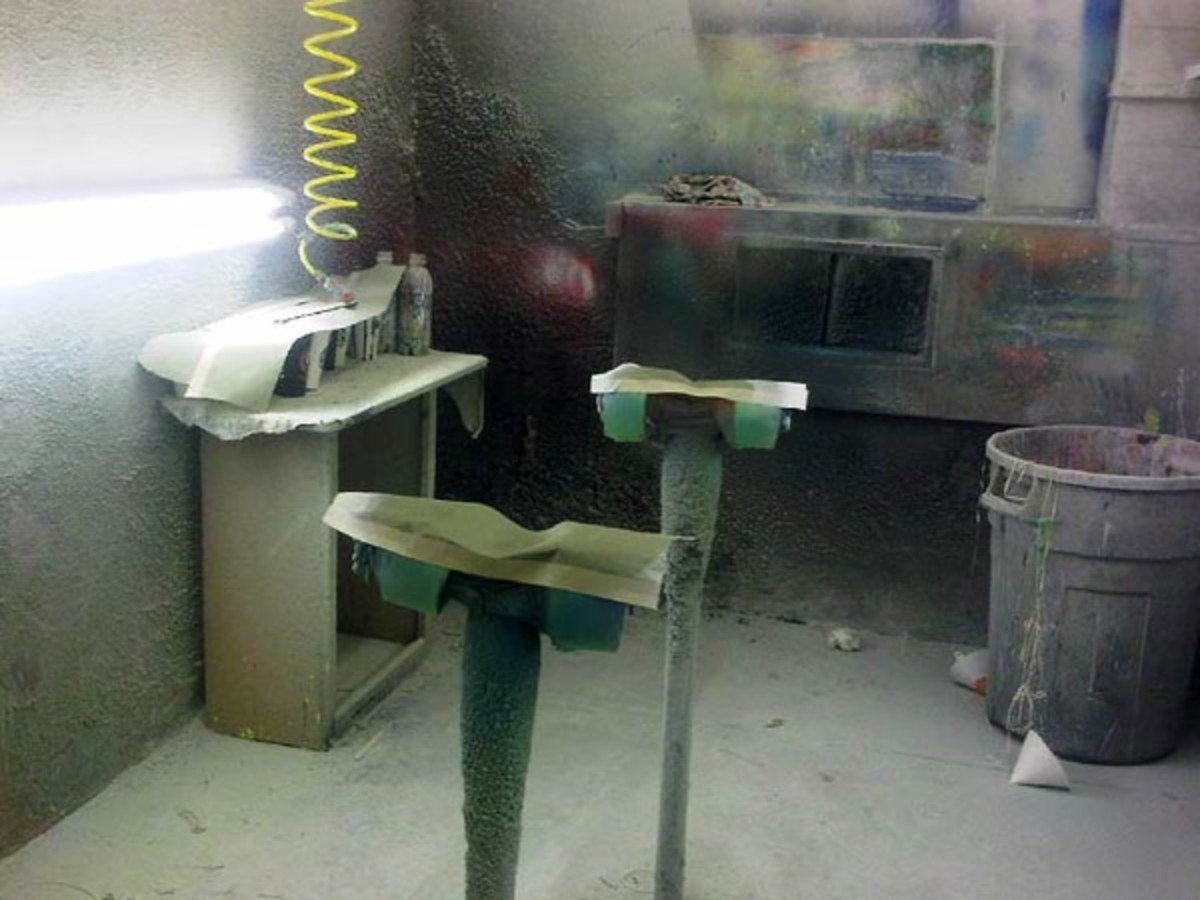 Click Through To The Next Page…
For access to exclusive gear videos, celebrity interviews, and more, subscribe on YouTube!