Even though wave riding has been around Beirut since the early 1960s, surfing isn't the first thing that comes to mind when thinking of Lebanon's capital city. But after years of civil war and national unrest, the Paris of the East has once again started growing a grassroots surf scene just minutes from downtown.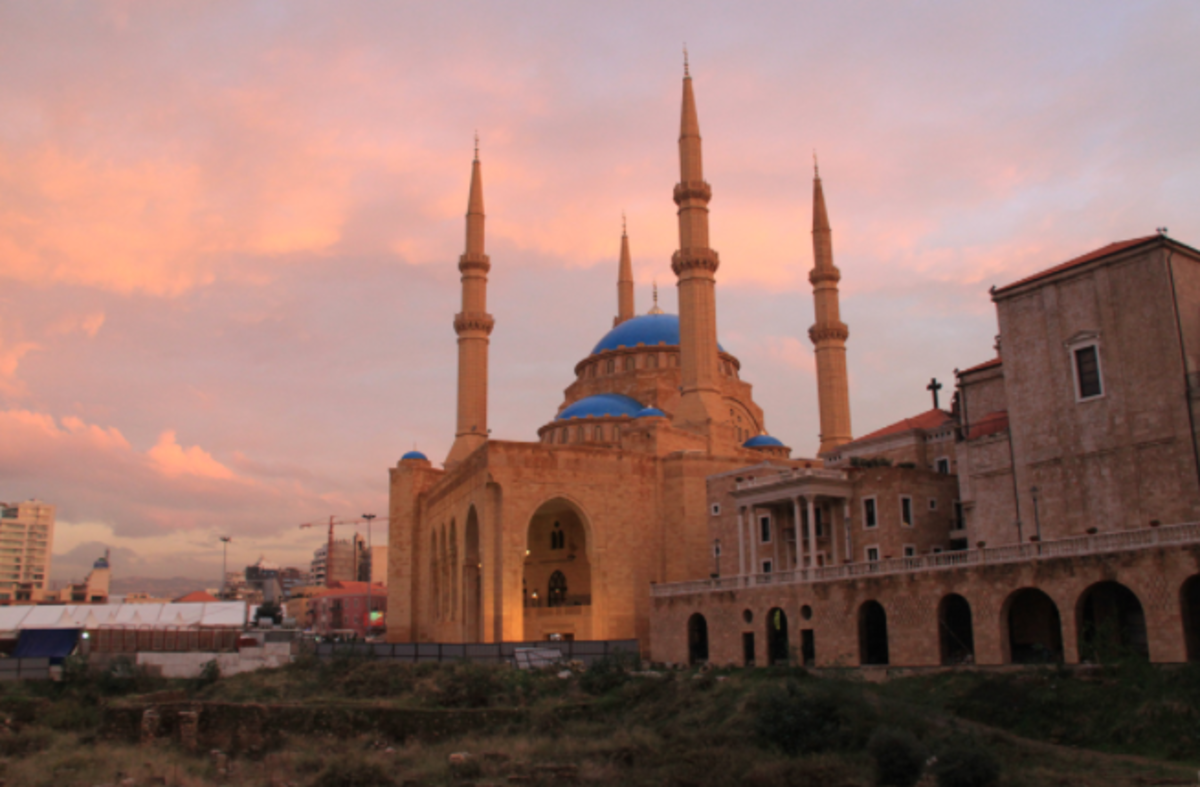 While it's not Rio or Honolulu, Beirut offers a unique surf experience with a healthy dose of Middle Eastern history and culture. Tucked into the far end of the Mediterranean's warm waters, where fronts blow over the mountains and stand up waves on a bevy of reef shelves just offshore, the area tallies nearly 150 days of surfable waves a year in a handful of locations around the metropolitan area.
Even for the most seasoned surf adventurer, navigating Beirut is a different sort of challenge, so we asked Lebanese surf pioneer and shop owner Ali Elamine to lay out the best ways to experience the Middle East's most surprising surf destination.
Where to surf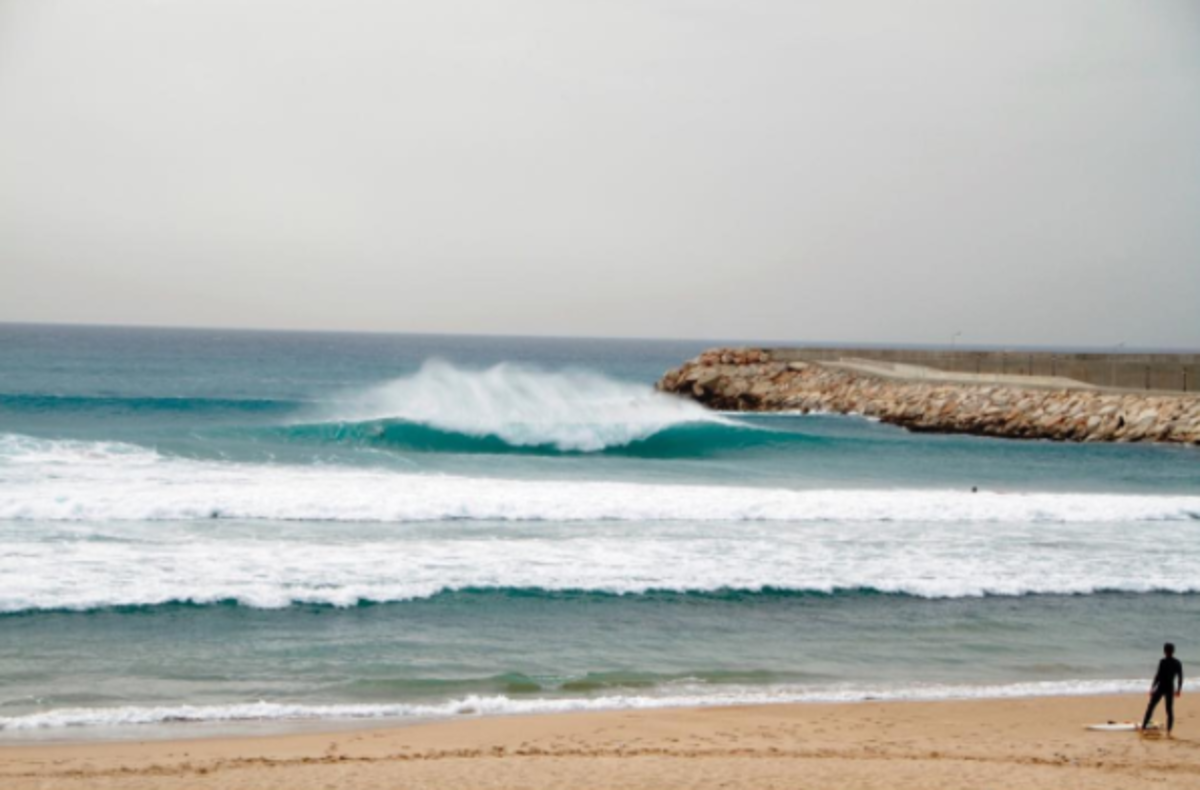 Just south of city limits sits Mustafa's A-Frame, a shallow reefbreak that works from knee high to well overhead in Beirut's Jiyeh neighborhood. This break is friendly for beginners on small days, but can carry some serious size and speed with the proper swell, making it the most popular wave in the area.
From there, there are a series of neighboring peaks with varying size and intensity, but it's best to cut your teeth at Mustafa's instead of cutting your face somewhere else.
How to get there
Perhaps the trickiest part of surfing in Beirut is transportation. There are plenty of options for getting around, but traffic is a nightmare and the public bus system can be overwhelming without the right local guide.
In fact, perhaps the best option is Uber, which has a solid reputation in Beirut and is dirt cheap, offering a reliable ride from door to beach.
Get dropped off at Surf Lebanon's brick-and-mortar shop in Jiyeh. Walk a few hundred feet down the access road, past the mosque and past the greenhouses, to the beach. A spray-painted surf shack marks the beachfront right in front of Mustafa's A-Frame.
Where to rent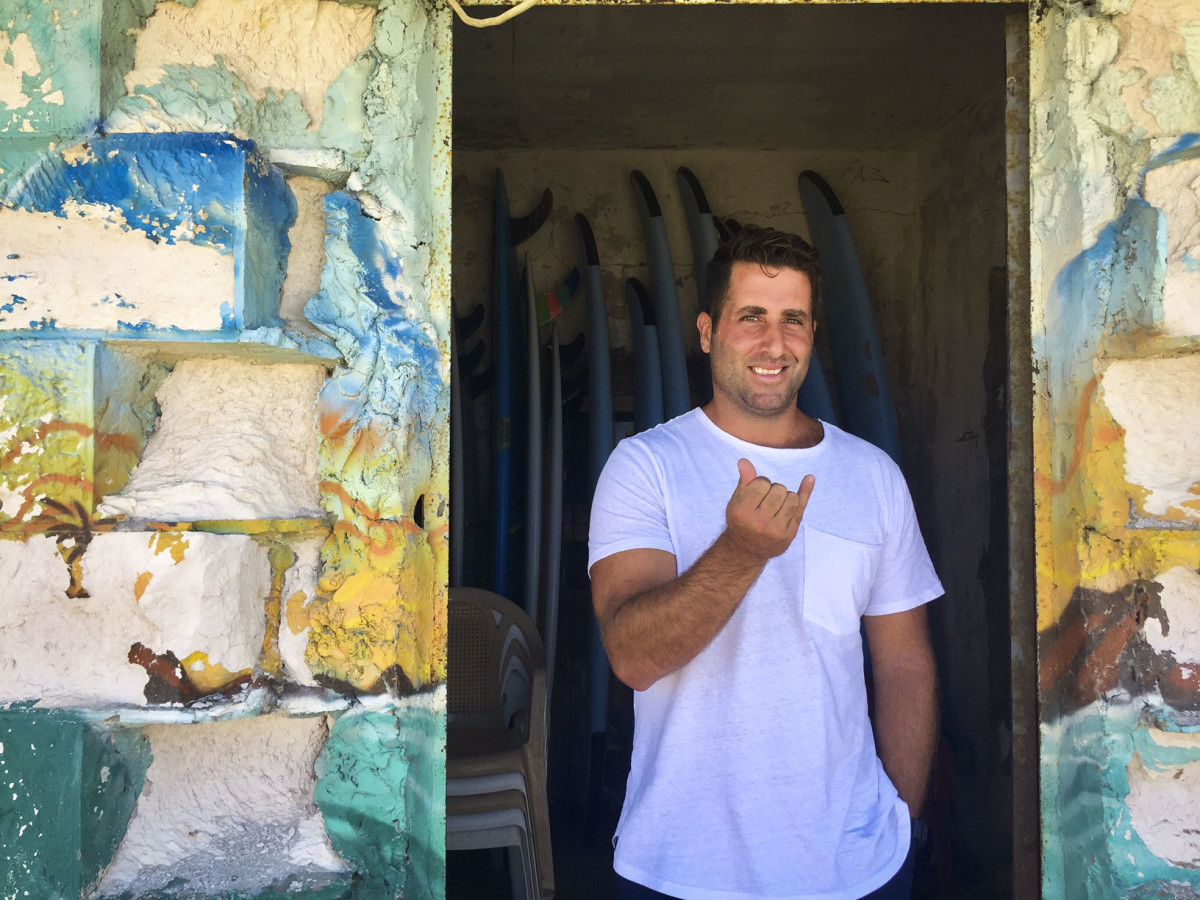 After moving to Beirut a half decade ago, Elamine decided to help grow surfing in his Middle Eastern homeland, setting up
Surf Lebanon
, Beirut's premier surf shop.
Now offering a surf school and hourly and full-day board rentals, Surf Lebanon is the way to go when it comes to getting out in the water in Beirut. Score a board just minutes away from the surf and hang out at the shop's surf shack (an abandoned train-ticket booth) right in front of the Mustafa's break.
What to eat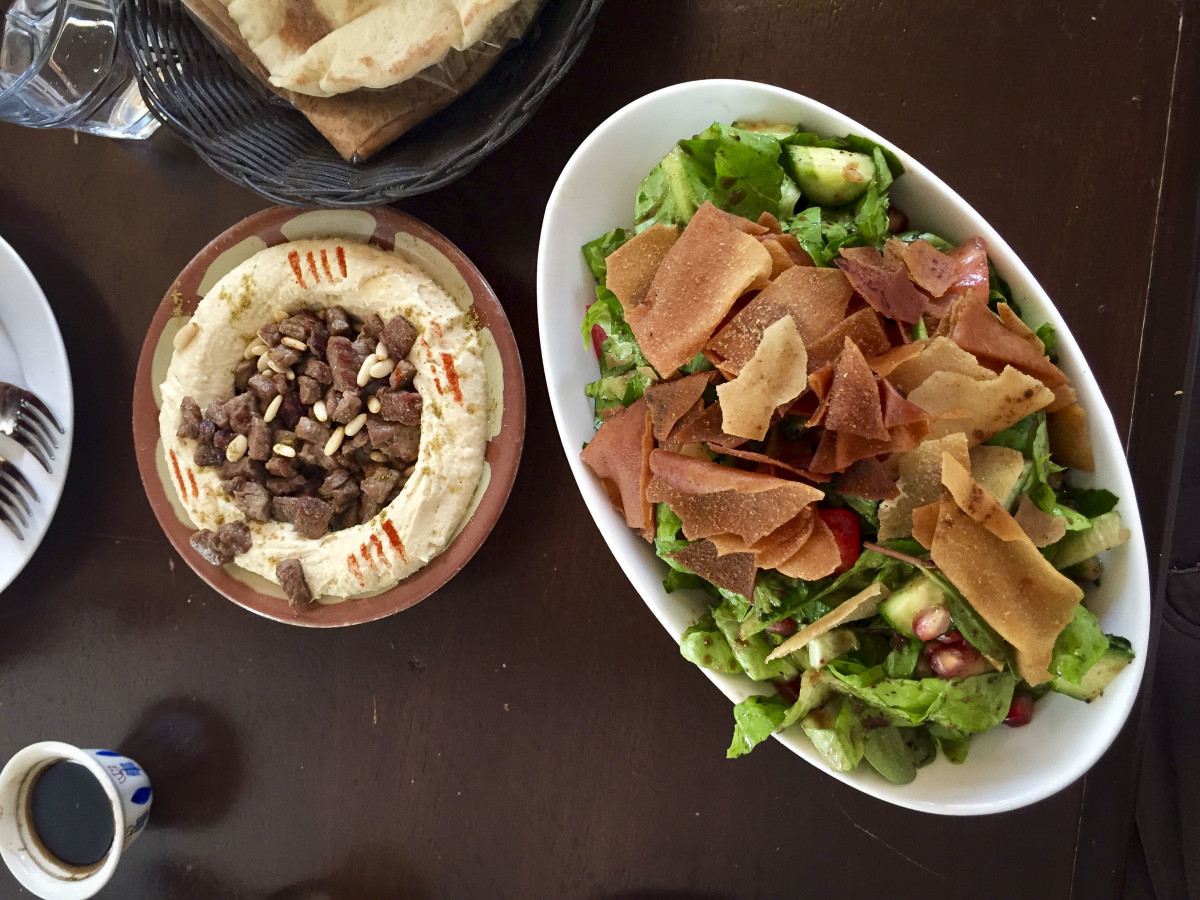 Lebanese cuisine is famous worldwide, so you'll have no shortage of things to munch on. Sure, hummus and tabbouleh are the usual suspects and should not be missed, but branch out and try some fattoush, a salad of fresh cucumber, tomato, pita and pomegranate dressing — sure to counteract any of your late-night dietary errors.
If you need more meat in your day, stop by Barbar in the Hamra neighborhood for a chicken shawarma that is sure to blow away anything you can get in the States.
What to see
When the waves are down (and this will happen), supplement your surf with some culture around town. Beirut has been a crossroads for famous ancient empires, and no place displays that history better than the Beirut National Museum, which boasts an impressive collection of Roman and Phoenician art and sarcophagi.
During the war, the museum was located on the border between warring factions, and there is still a hole in one of the mosaics once used as a sniper post. Not your typical art museum.
Where to stay
Check out Saifi Urban Gardens for a unique hostel experience right off Beirut's popular Pasteur Street. Featuring dorm bunks as cheap as $20 a night, Saifi Urban Gardens also plays home to a cafe and rooftop bar and has become a bit of a cultural center over the last few years.
After a day in the surf, Saifi Urban Gardens is a great way to unwind, rewind and get ready for a night on the Beirut town.
Best time to visit
Though there are good surf days in the summer, prime waves roll in during the late fall and winter months. Because of its orientation on the warm Mediterranean, Beirut doesn't get overly cold, but you will need a wetsuit to surf in the winter.
Still, with clean chest- to head-high sets for you and a handful of surfers in one of the most interesting surf destinations in the world, we're sure a little neoprene won't spoil all of the fun.
More international surf travel ideas from GrindTV
The summer guide to surfing Vancouver Island
Surf trips with a side of doing good
For access to exclusive gear videos, celebrity interviews, and more, subscribe on YouTube!