For some, it's hard to imagine an easy intro to backpacking.
The thought of hiking for days at a time with all of your gear on your back through remote wilderness can seem intimidating to those who haven't tried it, and understandably so.
But backpacking is adventurous and empowering, and luckily, not all backpacking trips are grueling endeavors. Here are three relatively easy backpacking trips for beginners:
Lake Aloha Trail, Desolation Wilderness Area, CA (14 miles roundtrip)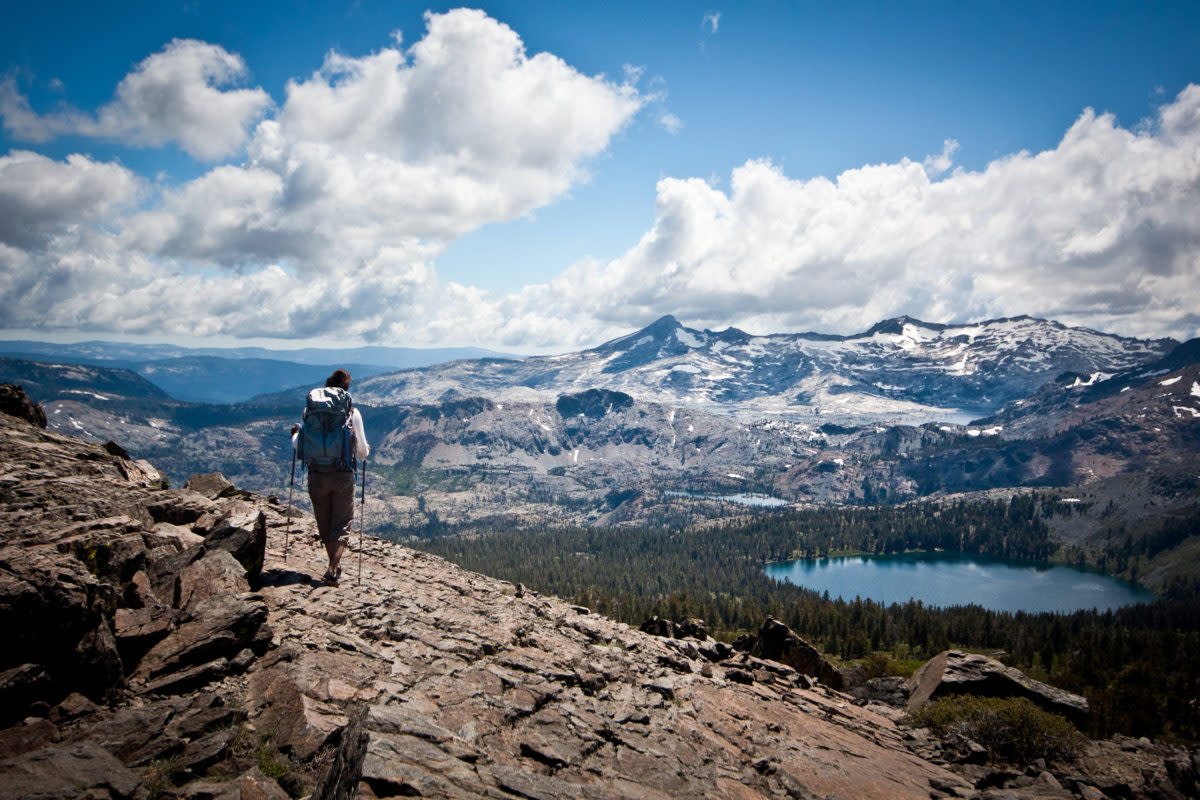 The 63,960-acre Desolation Wilderness area just west and south of Lake Tahoe in California's El Dorado County is one of the most beautiful parts of California.
With most of the wilderness area situated more than 7,000 feet above sea level, Desolation features a seemingly endless number of alpine lakes, granite rock formations and pristine forested areas. It also has numerous campsites, making the array of hiking trails that intersect it perfect for the beginner backpacker.
For starters, try the Lake Aloha Trail.
About 14 miles long, the trail will bring you past five glistening lakes that offer great swimming and fishing and provide majestic sights of the Sierra Nevada. While the distance might seem long, most of the hike is fairly level, and if you really want to take it at a leisurely pace, you can set up camp at one of the established campsites along the way.
Backcountry permits are required to stay overnight in the area and can be reserved for $5 online.
Ouzel Lake hike, Wild Basin Area, Rocky Mountain National Park, CO (10 miles roundtrip)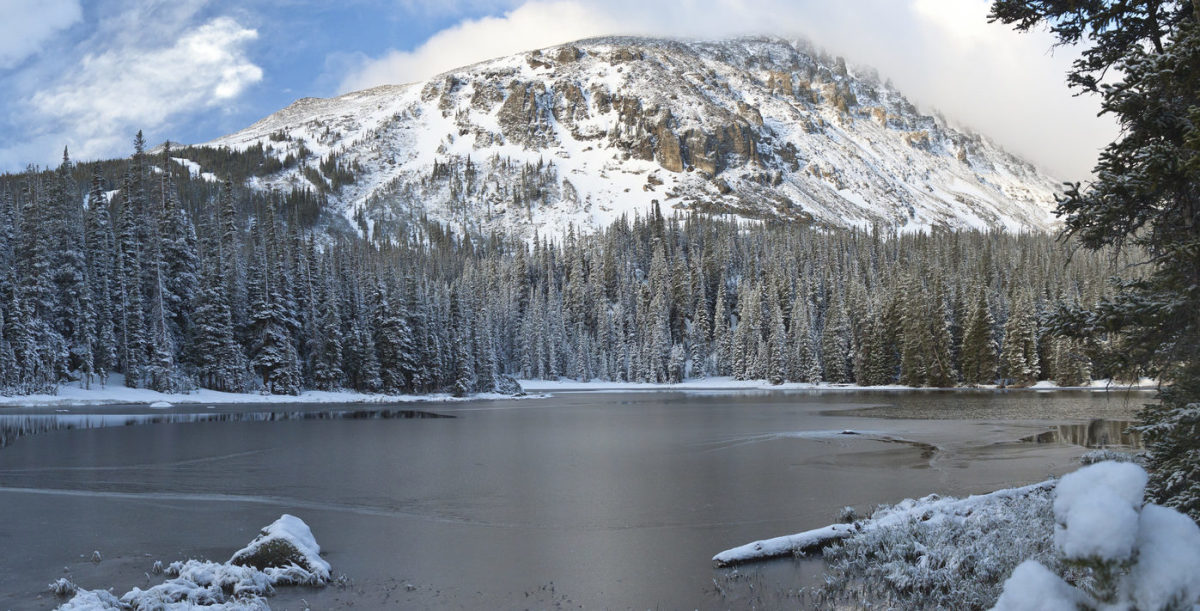 Rocky Mountain National Park is home to some of the most popular backpacking in the country, with many of the more heavily trafficked areas quickly running out of backcountry permits in the summer.
To avoid major crowds without having to venture out on too difficult of a trail, head to the Wild Basin Area in the southeast corner of the park.
The Wild Basin trailhead sits at a cool altitude of 8,566 feet, and is located in between the towns of Estes Park and Allenspark on Colorado Highway 7. The trailhead is the gateway to a number of great backpacking trips, but perhaps the best for beginners is the Ouzel Lake hike.
A 10-mile roundtrip hike from the trailhead, the journey to Ouzel Lake features an elevation gain of 1,510 feet, which can be challenging for some.
But there are multiple campsites along the way, meaning you can split the trek across a couple of days without straining yourself, and the payoff is the breathtaking Ouzel Lake, located 10,000 feet up amid the Rockies.
A permit is required for backpacking in the Rocky Mountain National Park. Contact the park's Backcountry permit offices.
Hawksbill to Swift Run hike, Shenandoah National Park, Virginia (23 miles one-way)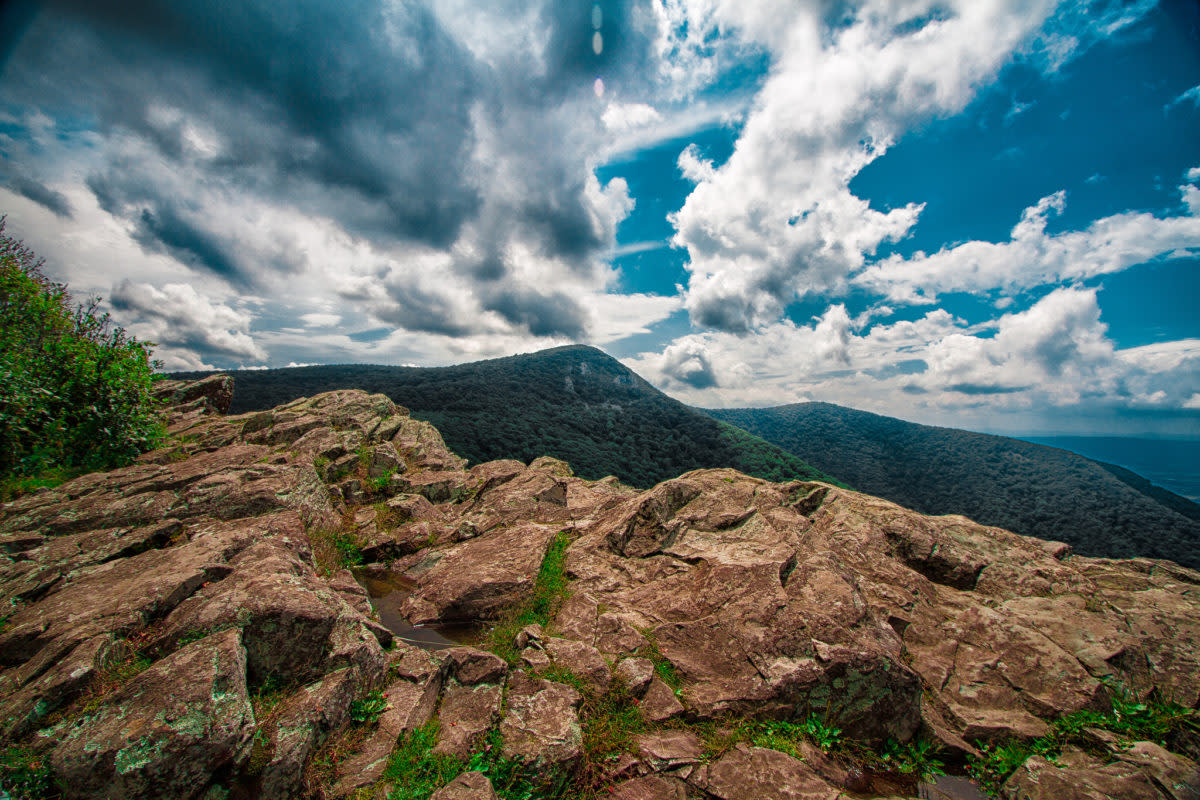 A one-way, 23-mile trek through Virginia's beautiful Blue Ridge Mountains, the Hawksbill to Swift Run hike in Shenandoah National Park is the longest of the "beginner" trips we've listed, but it is well worth it.
The trip is best split up into four days, with each day encompassing around five miles of hiking. To start off, you'll begin your trek at Hawksbill Gap and climb to the top of Hawksbill Mountain, the tallest mountain in the Shenandoah.
You'll follow the Appalachian Trail for the majority of the hike, which offers multiple waterfalls and streams for recreational purposes, and along the way you'll come across multiple walk-up campgrounds that will make for a comfortable stay. These campsites will fill up quickly in the summer, so make sure you don't spend too much time getting through the trail.
While the 23-mile number might seem daunting, slightly more than five miles a day is manageable, and the terrain you'll be covering isn't too challenging.
Plus, you'll be hiking on the Appalachian Trail, meaning that along your trek you will be joined by a plenty of other thru-hikers who tend, for the most part, to be supportive of other backpackers they meet along the trail. Being on a well-populated trail and seeing supportive faces along the way can make all the difference in keeping spirits high along a 23-mile walk.
Before you go, make sure you've coordinated a ride to pick you up at the South River Picnic Area in the town of Elktown — where your journey ends.
You'll need a free backcountry camping permit, so make sure you apply for one before you arrive at Shenandoah.
More from GrindTV
Aussie wins 32-mile Molokai paddle race, sets new world record
Pro surfer Chippa Wilson talks motorcycles and the simple life
Lessons in getting back to backpacking
For access to exclusive gear videos, celebrity interviews, and more, subscribe on YouTube!