Even those who hate pitching a tent need to commune with nature. And venturing out into the backcountry for some cabin fever is just the ticket. A cabin isn't just a quiet place to escape, it's a state of mind. Close the door behind you and almost instantly you breathe more deeply, your pulse slows, and your sense of adventure is awakened.
Cabins come in all shapes and sizes—cozy and rustic, plush and jaw-droppingly stunning—but are always set amid a landscape that makes you want to hike, climb, and explore. These places, some of the country's best, encourage outdoor exploits but also make the perfect base camp for cool fall nights.
Best Cabin Vacations in America to Unwind and Unplug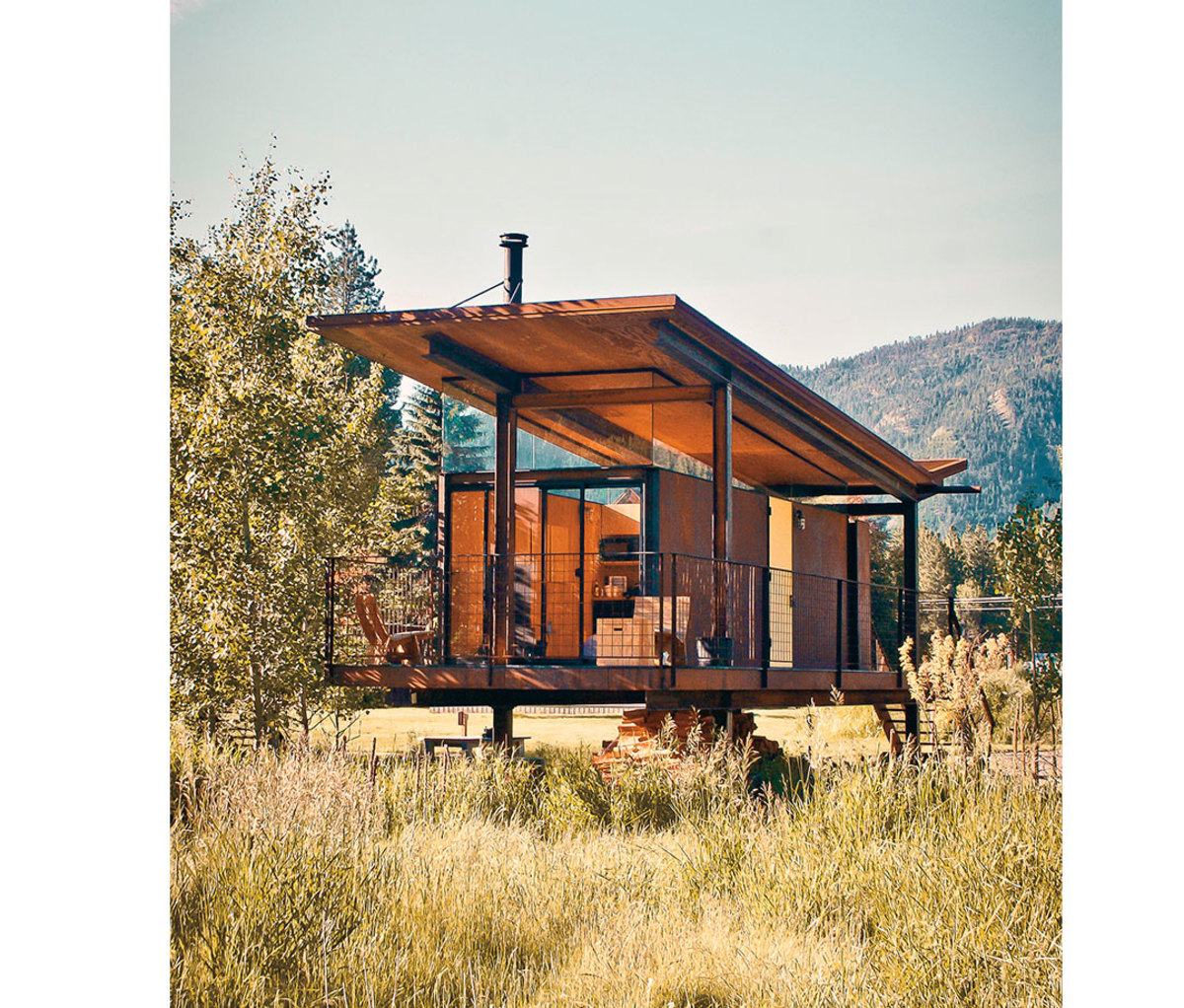 1. Riverside Calm: Rolling Huts, Washington
At Washington's stylish yet super-affordable Rolling Hut cabins, you can explore the wilderness by day and relax under the stars with a bottle of whiskey at night. Arranged in a small cluster along the Methow River, these designer one-room cabins (from $145/night) look out on the ponderosa-studded North Cascades. All have woodstoves and Wi-Fi, as well as stylishly understated interiors featuring wilderness materials. "Rolling Huts" is a playful reference to the site's trailer-park zoning (hence the wheels on each cabin). The riverside plot is the perfect home base for fishing, biking, climbing, rafting, and skiing the Methow Valley wilderness.
Remoteness: The Methow Valley is a 3.5-hour drive from Spokane.
When to go: Warmer months. They're tougher to book in winter, when people flock to the area's world-class Nordic ski trails.
Learn More and Book Now
For access to exclusive gear videos, celebrity interviews, and more, subscribe on YouTube!