Words and Photos by David Jackson
Standing under the guise of a looming tower and silenced by the horn of an impatient car, Mike Ranta thanked the vendor for his hot dog. "This is awesome!" The modern voyageur beamed as he loaded the dog down with toppings. "I wish they had hot-dog stands in the bush, eh!" He laughed before biting. Looking around and considering the vast network of subway tunnels and busses he would soon navigate, Ranta looked into the hollow lights of Toronto. He was a long way from the crackling fire and frequent bear scares of his cross-Canada solo canoe journeys with Spitzii, his faithful canine who, at home roughly 600 miles to the north west, was patiently waiting for leader's return. Ranta was in, as he put it, the "bright lights and the big city," to speak at the Wilderness and Canoe Symposium. If his leathered skin and disheveled hat were indicators of anything, it was that this hearty traveler had, mere months earlier, completed a grueling 200-day crossing from Pacific to Atlantic oceans across the North American continent. He was among welcome company for a night of reminiscing far from the labyrinth of waterways that every attendee adores. If worn wool and scuffed, high-ankle boots tell the story of an audience, then a cotton Canada sweater and earthy birch-bark hat tell the story of one speaker far from home.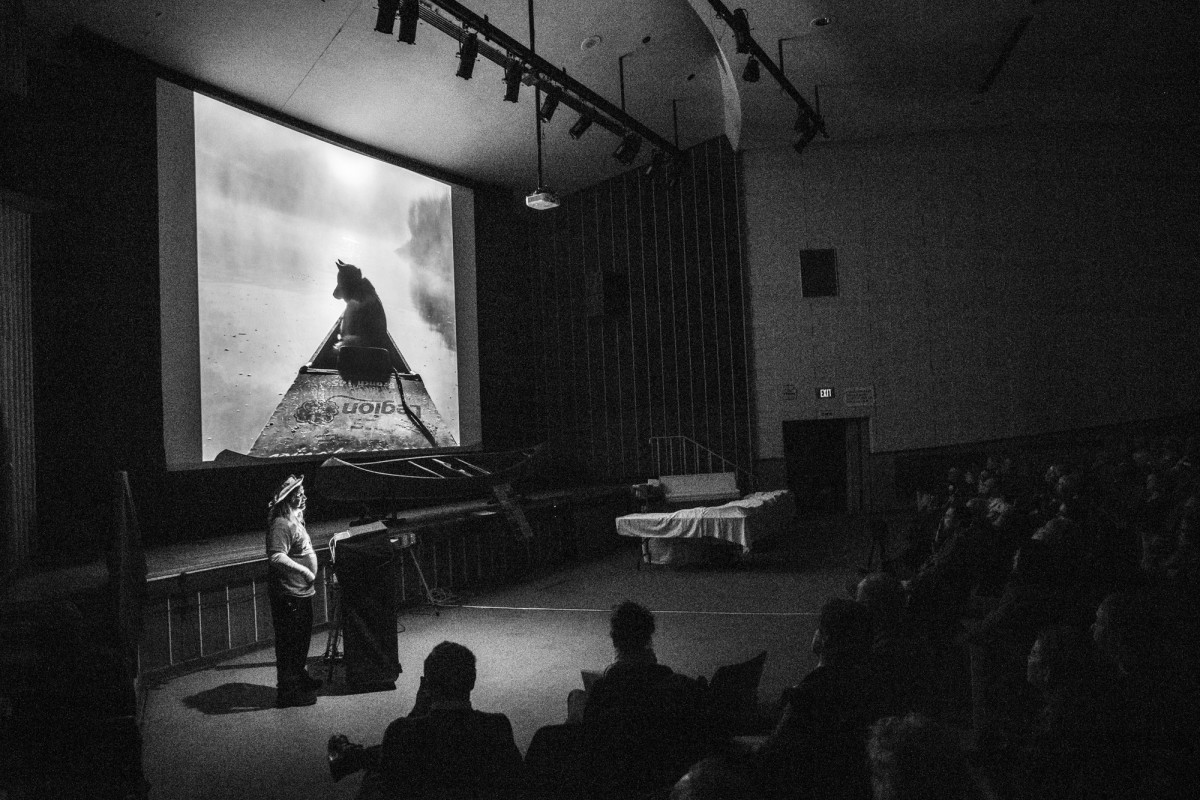 Watch Ranta's presentation below from the 2017 Wilderness & Canoe Symposium. Check out the recently announced 2018 program, Feb. 23-24 in Toronto, at wcsymposium.com along with more past symposium presentations.
---
Read the other installments of 'The Best of the Wilderness & Canoe Symposium' on Chris Lepard, and on Jon Turk.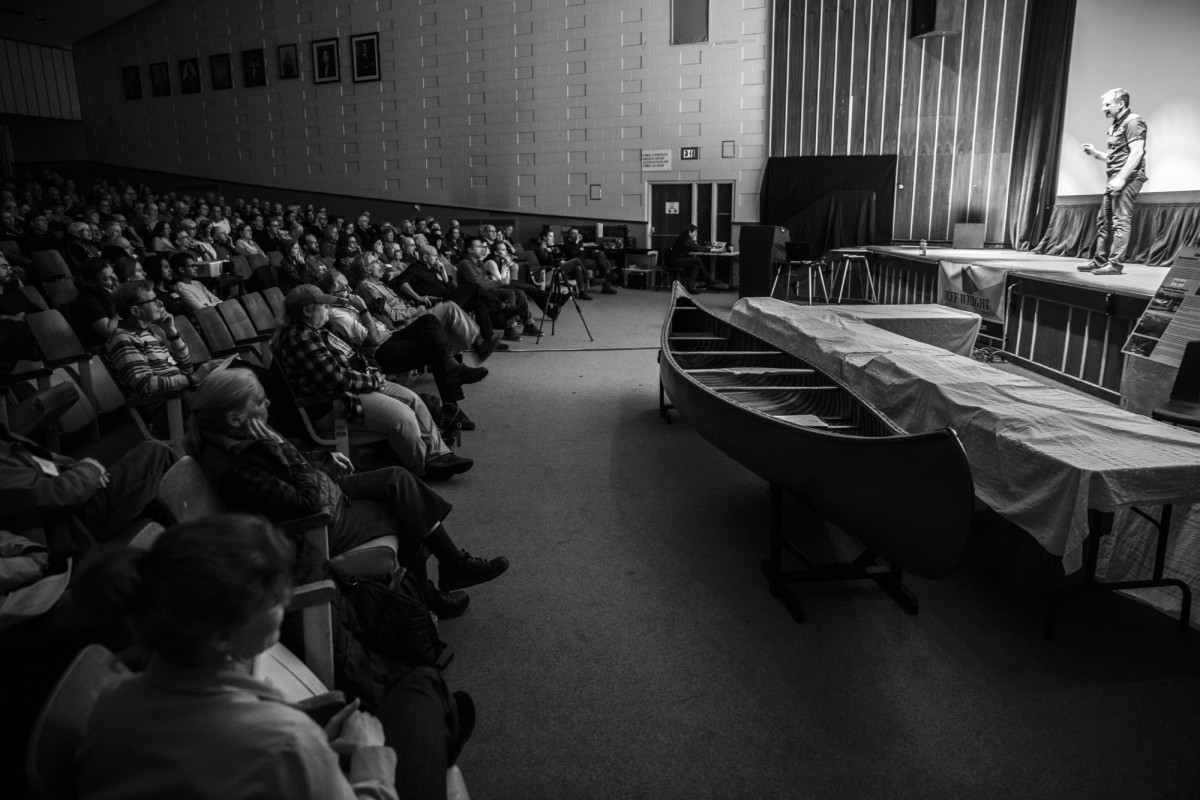 ---
Check out C&K's Cross-Canada Dispatches from Ranta's 2017 attempt to canoe across the continent, plus more on Ranta.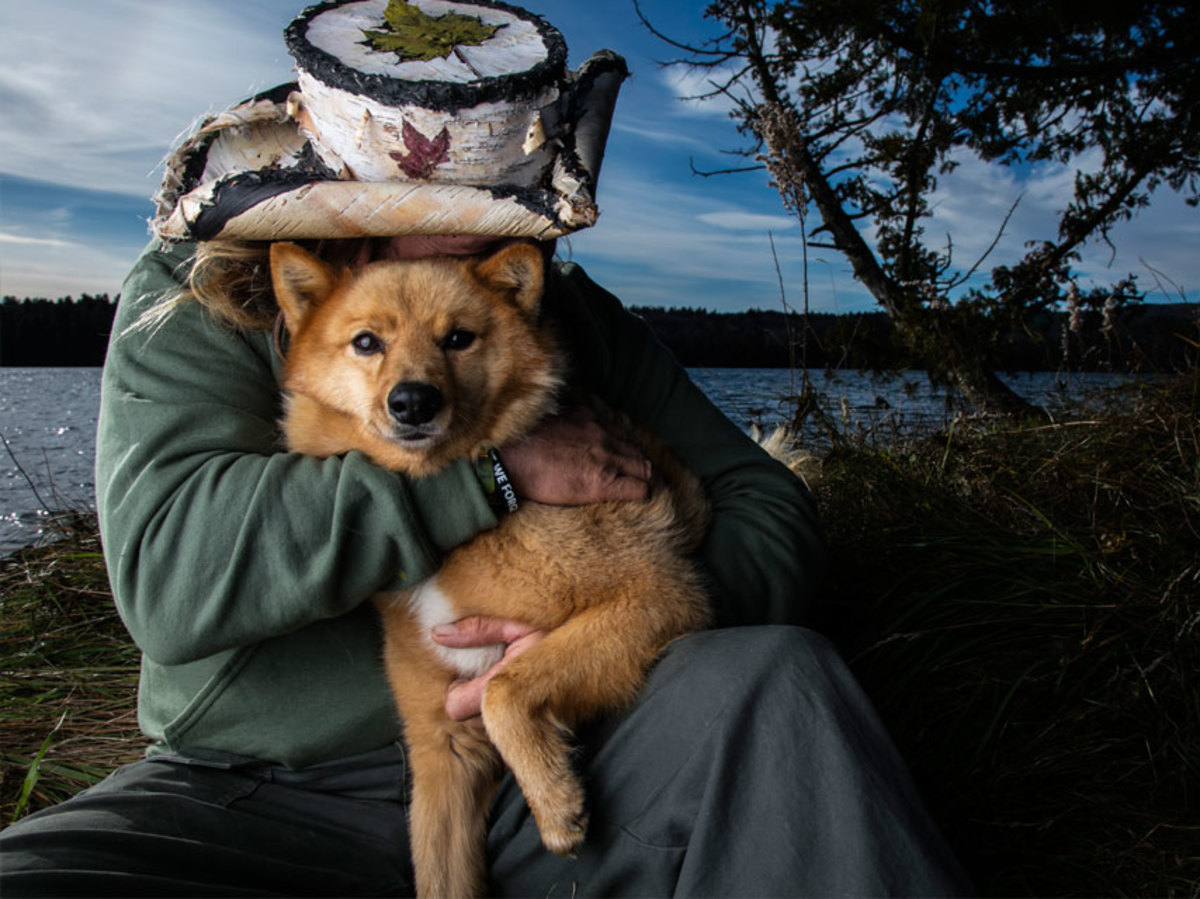 The article was originally published on Canoe & Kayak
For access to exclusive gear videos, celebrity interviews, and more, subscribe on YouTube!