There are several ways you can celebrate the start of a new year.
The first is to go hard on New Year's Eve; get all gussied up and turn the volume up to 11. Start the night using terms like "barrel aged" and "hop varieties," and end it sipping from your warm can of PBR. You will then spend most of New Year's Day retracing your steps to find your credit card before retiring to the couch in pajamas by 4 pm. Resolutions are overrated anyway.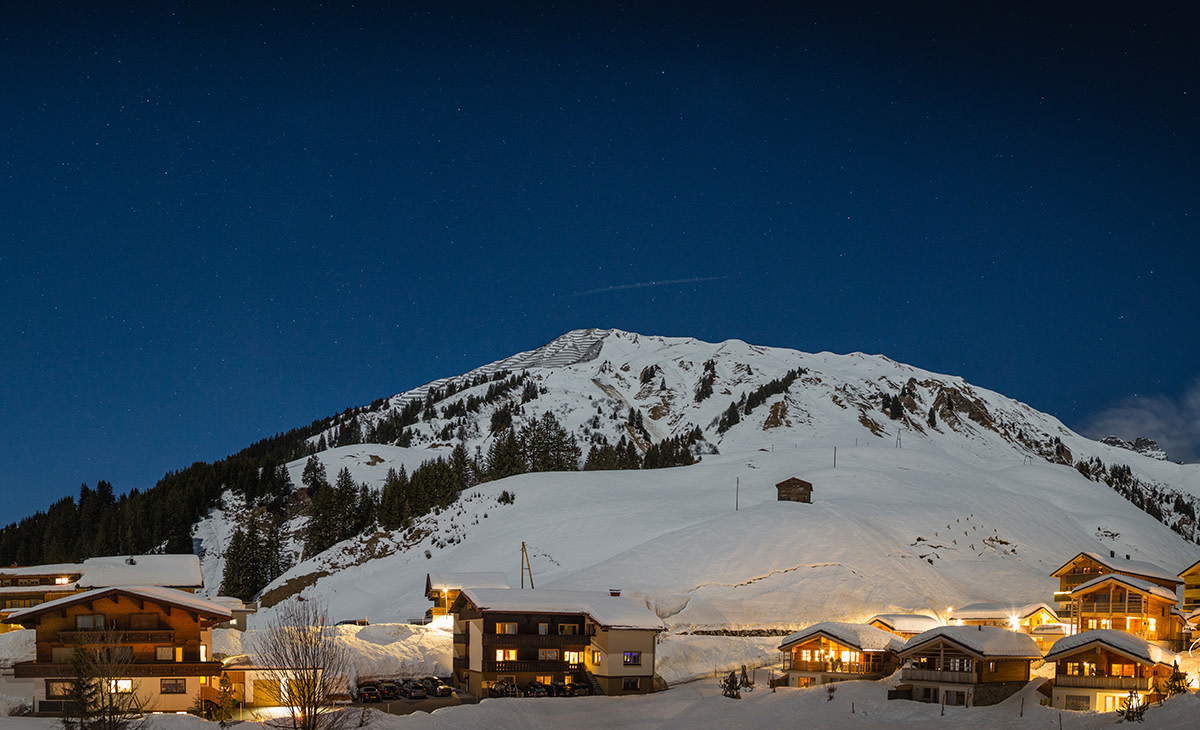 Or you can celebrate over an expensive plate of lentils and sprouts with sparkling water at your favorite trendy, minimalist eatery. Get to sleep by 10:30 p.m. and wake up to sunrise yoga. You'll be fresh to enjoy a good ten mile run and still have plenty of time to return the athleisure wear you got for Christmas to Nordstrom's. Friends are overrated anyway.
But did you know there's a third way? It's the one where you enjoy wood fired pizza and drink water between brews. Maybe catch a band or fireworks glistening off the slopes. Find someone to kiss at midnight and hit the hay at a respectable hour. Then get up on January 1 and meet the crew for your annual bike ride, snowboard mission, paddle or surf session.
That's what we're all about at ASN – celebrating the good times of the last year and starting 2019 doing the things we love. Here are some of the best places around the country and some epic New Year's options. And these are just a few. If you aren't traveling this season, let this inspire you to find the events in your backyard or start your own traditions.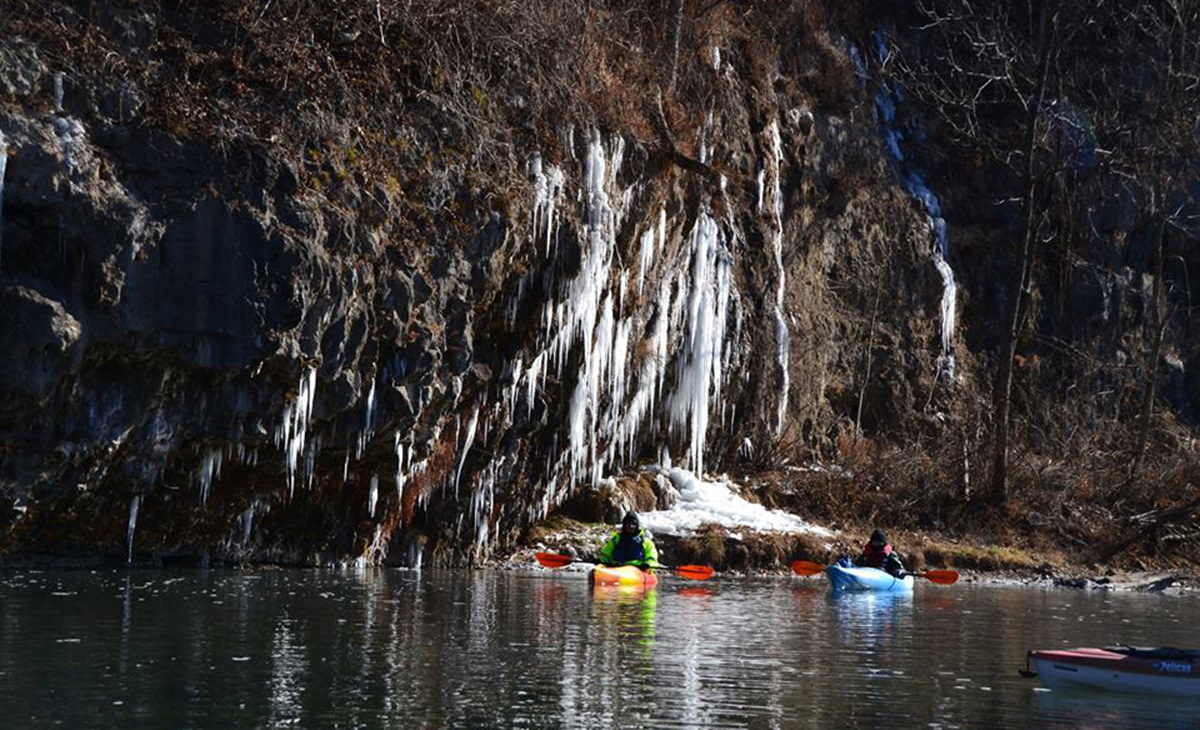 The Ozark Mountains have a long storied history, and much of that is attached to its waterways. Paddling is a way of life on these rivers. To bring 2018 to an end, Ozark National Scenic Riverways and Missouri State Parks will host a Winter Paddling Clinic at Echo Bluff State Park in Shannon County. Learn the basics of wilderness first aid, camp cooking, and winter gear before Echo Bluff's New Year's Eve Celebration.
Then, on New Year's Day, everyone gathers for a float on the Current and Fork Rivers. Current River State Park hosts an afternoon bonfire with free warm bevvies for paddlers in the afternoon. It's a great way to start the year.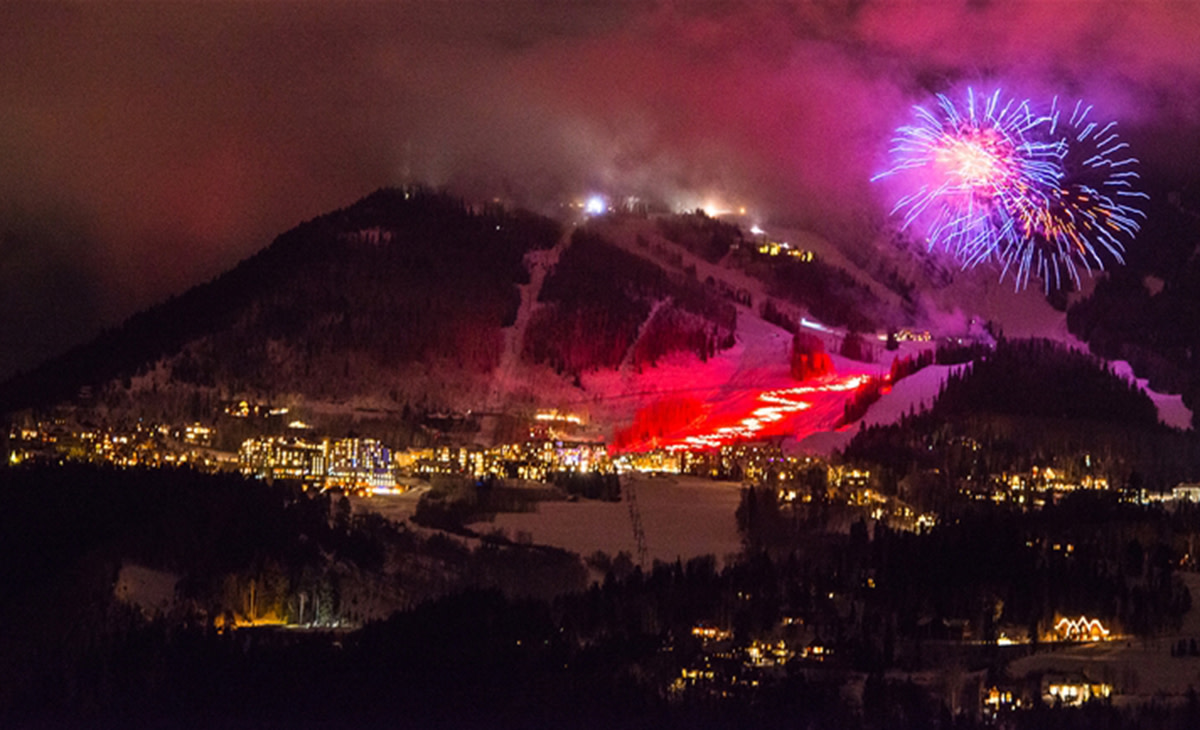 Telluride is one of the most scenic snow resorts in North America with not just 2,000 acres of skiing and snowboard terrain, but access to any kind of winter recreation.
They also take New Year's Eve pretty seriously with the famed Telluride Torch Parade. At 6:30 p.m., skiers and snowboarders ride with torches down Coonskin and Telluride Trail into Mountain Village and fireworks light up the snow. The town goes into full party mode for the rest of the evening. But the stealthy are still up early for making tracks early on Jan. 1.
The most happenin' city in the Blue Ridge, Asheville has become the mountain outpost of art, culture, food and brewing – not to mention, preserved historic architecture – for Western North Carolina. Essentially a gateway to a world of hiking, biking, camping and climbing, it's home to thriving food, beer and music scenes with an option for everyone on New Year's Eve.
The North Carolina Parks Department will host free guided First Day Hikes all over the state, but Asheville is a particularly awesome starting point with access to so much state park terrain. Chimney Rock State Park is just 25 miles from Asheville, with its dramatic views of Hickory Nut Gorge. This is just one option of many.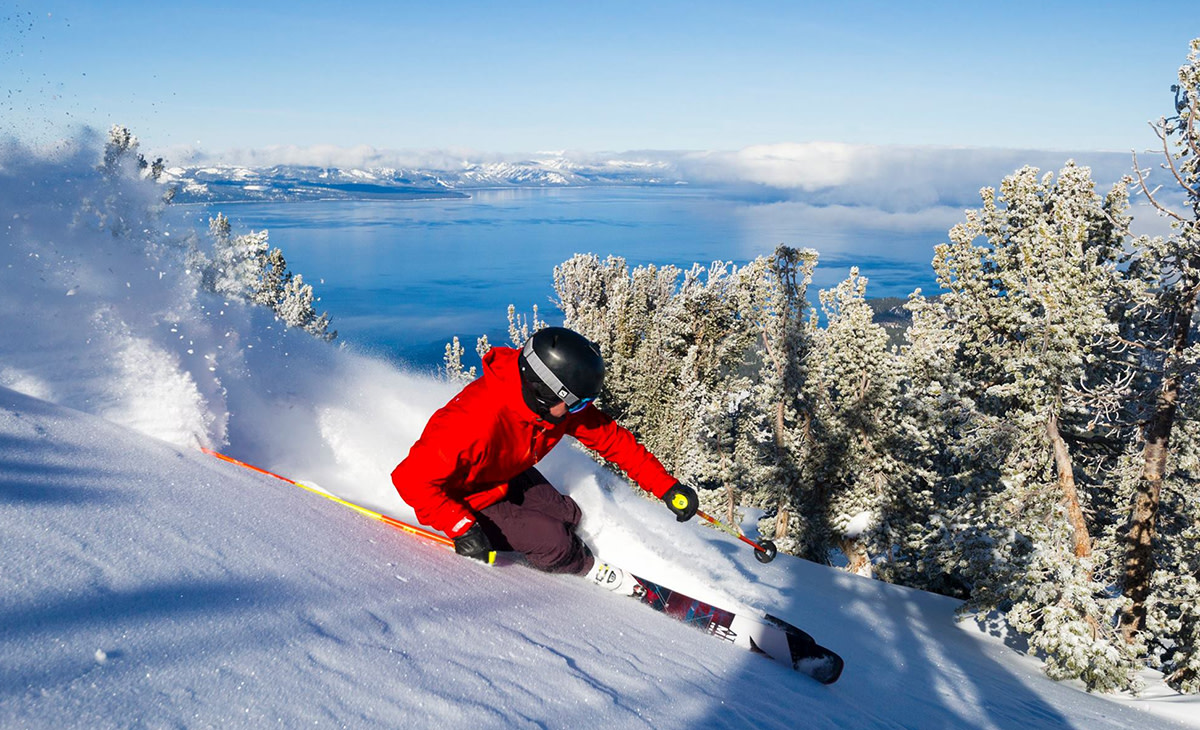 There's really no bad time of year to visit Lake Tahoe. North or South Lake, it's an adventurer's dream every season. But Heavenly goes out of its way to make the holidays special, and New Year's Eve is the big denouement.
This year, Heavenly is promising its biggest firework display to date. Heavenly village will have its stage set up with performances all night, including headliner Mark McGrath. At 9 p.m., Heavenly does it's one-of-a kind Gondola Ball Drop across the night sky. There are plenty of South Lake options after that and you can spend Jan. 1 riding and looking down on that big beautiful blue lake.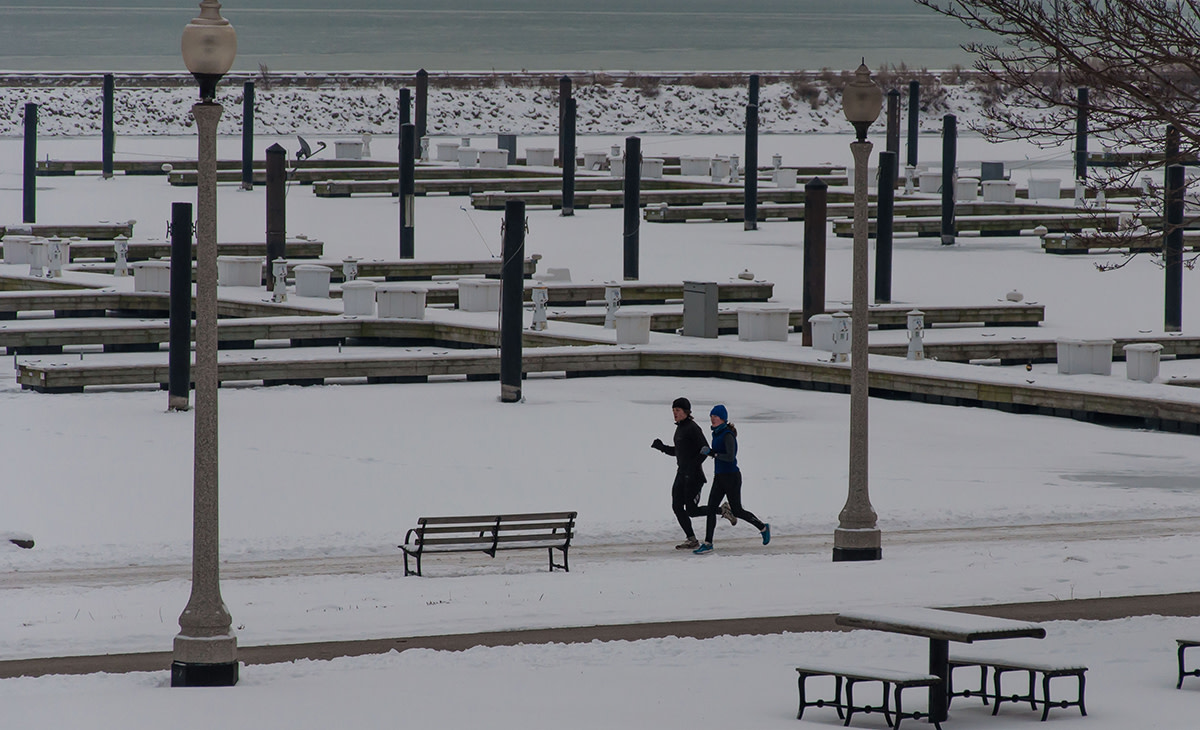 Pretty much any bigcity in America is going to offer a good time on this night, but Chicago definitely knows how to throw down. The Navy Pier is alive all night with its rides and attractions culminating with fireworks over Lake Michigan at midnight. Beer lovers will appreciate "Brew Year's Eve" an event featuring 25 brews from 10 breweries at Architectural Artifacts.
But the way to shake it all off is the New Year's Day 5K Run & Walk. A brisk run in the wind is sure to wake you up. This one starts at the South End of Lincoln Park and follows the bike path along the lake to Diversity Harbor. The faster you run, the quicker you get to warm up with your complimentary drink at Select Cut Steakhoue.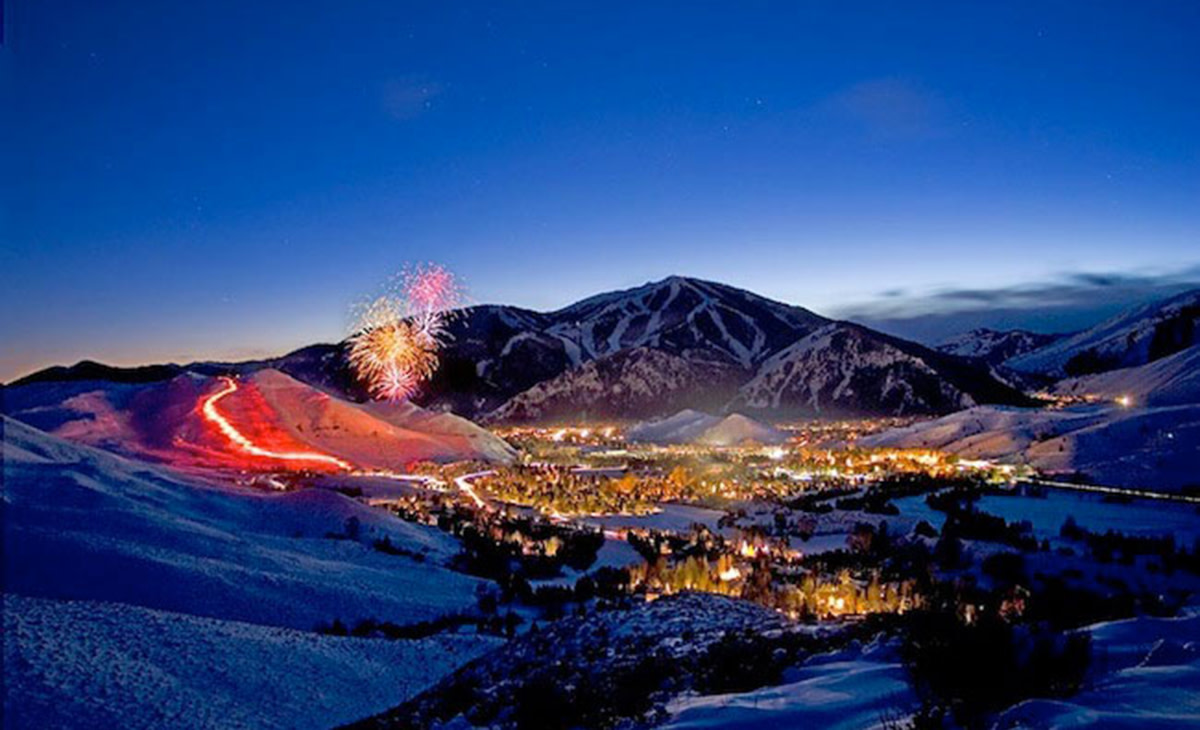 Winter fireworks are always enjoyable, but wouldn't you rather ride or slide under the glow? Sun Valley, Idaho has all the good times of any mountain town for the holidays, but they actually promote a nighttime skiing and snowboarding sesh from 4-9 p.m. on New Year's Eve on the lit-up Dollar Quarter.
Once you've done some evening laps, all of the resort bars and restaurants have special dinners and festivities to ring in the new.
There are few better ways to ring in the new year than with a morning surf session. Dawn Patrol on Jan. 1 may be one of the best times for uncrowded surf in Orange County.
If you're looking for a way to rock out of 2018, check out The Bungalow in Huntington Beach. It's styled in a vintage California theme with ocean views. This year they've got a premium open bar and Travis Barker of Blink-182 will be doing a DJ set. Might as well just stay up all night, get a session and then sleep it off.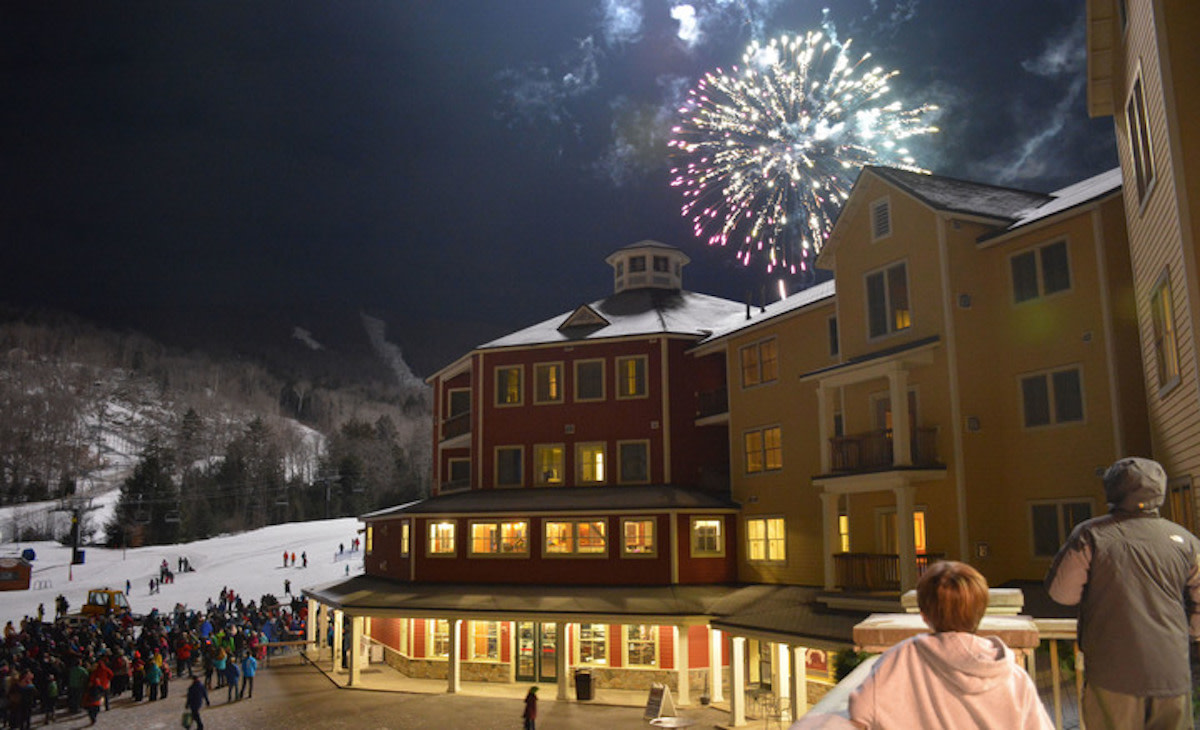 This one is geared for folks with kids, but a worthy event in Vermont for anyone. Okemo Mountain Resort hosts a Family New Year's Eve party that starts early, specifically to get to bed early and take advantage of first runs.
There's a family-friendly dance party, photobooth and a mac & cheese and pizza dinner (parents will understand why.) Okemo has 121 trails and the most vertical in all of Southern Vermont. New England is having a banger early season this year. Just keep in mind that this will be the coldest option on our list.
For access to exclusive gear videos, celebrity interviews, and more, subscribe on YouTube!