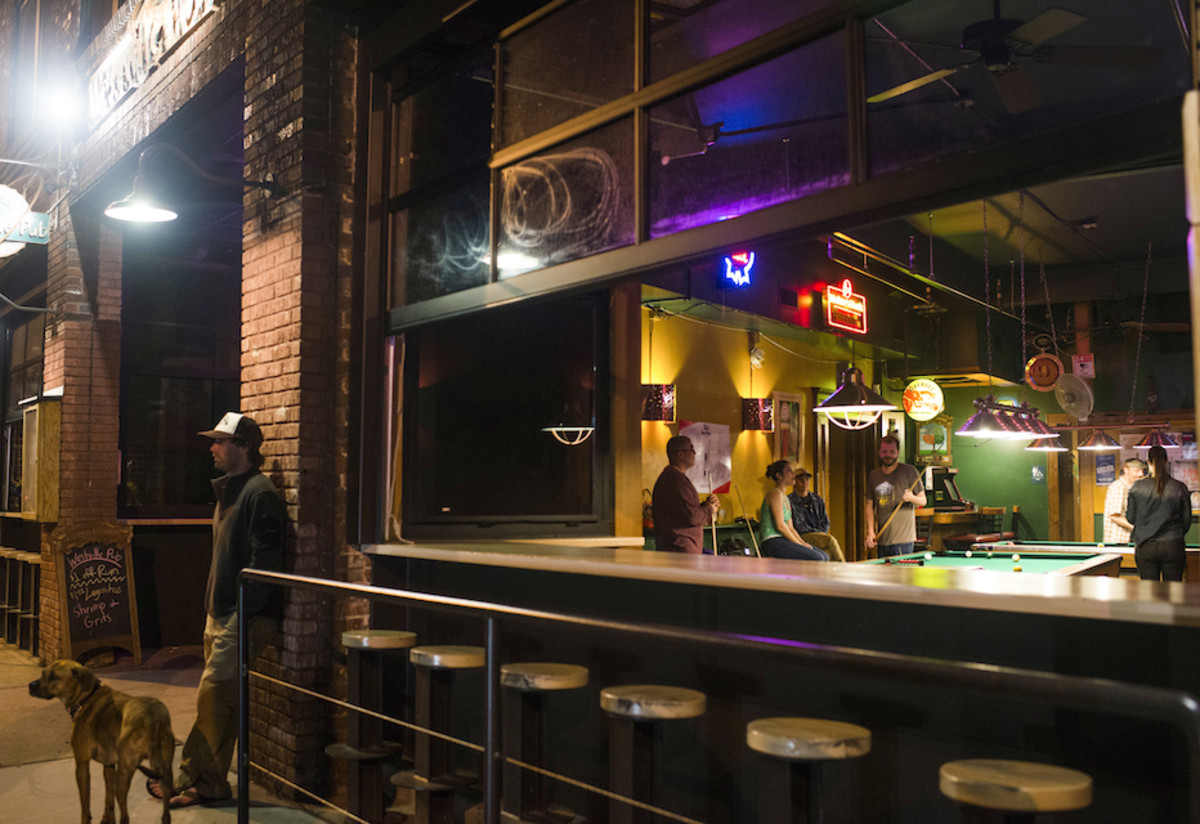 The timeworn hills behind Asheville's skyline hold some of the best paddling anywhere, but it is the steep-creeking university of the Green River Narrows that has transformed this city into the hub of Eastern whitewater. Year-round Class V dam releases, along with the city's embrace of the creative and active lifestyles, have drawn top paddlers and industry leaders to call Asheville (pop. 87,000) home. The region is now a leading exporter of all things whitewater, from locally made gear (see "Carolina Crafted," p. 66) to cutting-edge paddling films. Others are catching on to Asheville's vibe, including mountain biking innovators and some of the country's leading craft breweries. Now a proposed whitewater park is picking up serious support, with construction plans on the revitalized downtown section of the French Broad River, within a skipping stone of the nearly completed New Belgium Brewery. — Joe Potoczak

See more: NORTH AMERICA'S BEST PADDLING TOWNS.
This story appeared in the June 2015 issue of Canoe & Kayak.
The article was originally published on Canoe & Kayak
For access to exclusive gear videos, celebrity interviews, and more, subscribe on YouTube!